Sponsored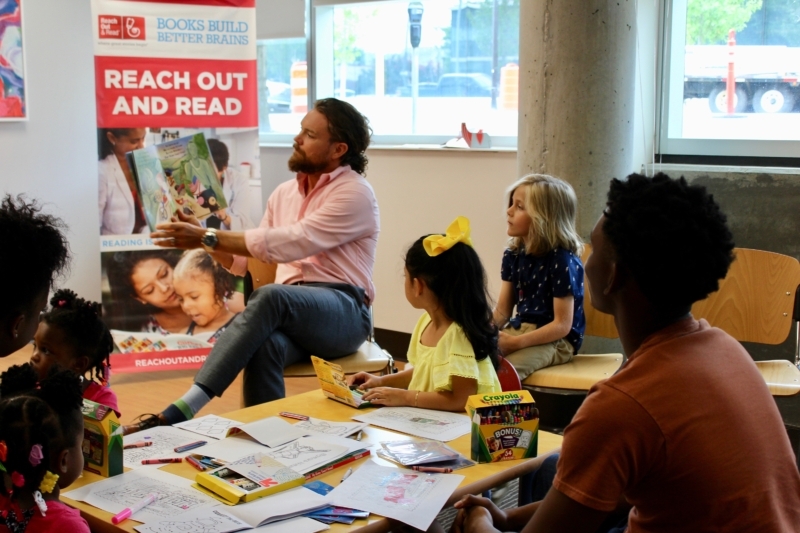 The 200th anniversary of Alabama's statehood is this month. Did you know there's a children's book commemorating the occasion? And two programs are providing kids across our state with this book and others for FREE. Learn more.
The Story Behind the Book
The Alabama Bicentennial Committee and Reach Out and Read Alabama partnered to commission the book. Not only does the book celebrate our state's anniversary, but it also marks the 10-year anniversary of Reach Out and Read Alabama's Rx for Reading program—more on that later. 
So What's the Book About?
The Bicentennial Committee tapped Homewood native and award-winning author Charles Ghigna, AKA Father Goose, to write the Bicentennial book. Michelle Hyde, also from Birmingham, illustrated the story. 
"My first thought about writing this book was, 'How can I best tell the story of Alabama to children without it sounding like a textbook?'" said Ghigna. "I wanted a main character to tell the story, someone fun and friendly for children to follow."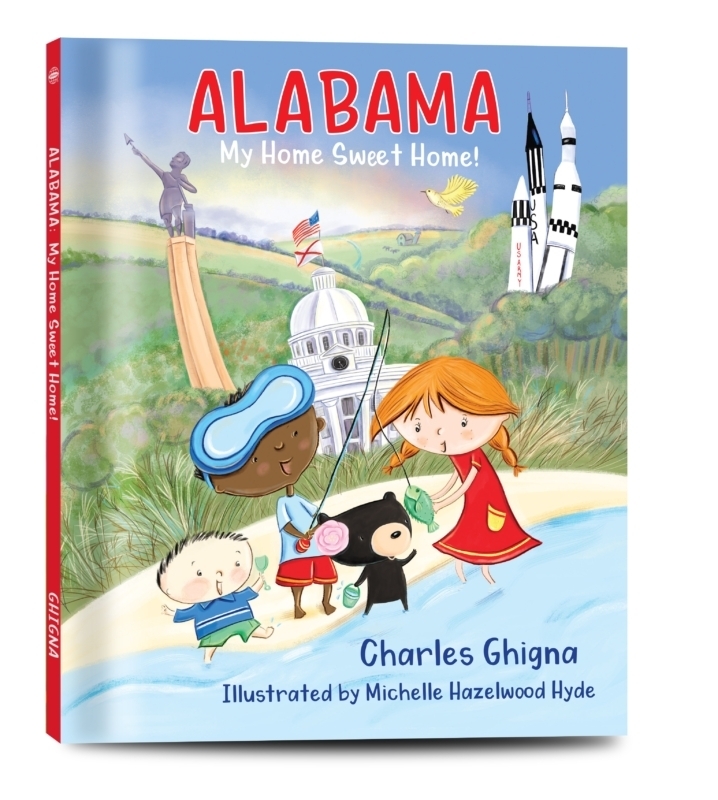 That's how the idea of Camellia Bear was born. Camellia, named after our state flower, is a black bear—our state animal, of course—who shows readers notable places and faces of Alabama like Rosa Parks, Cheaha Mountain, Martin Luther King Jr., Hank Williams and more.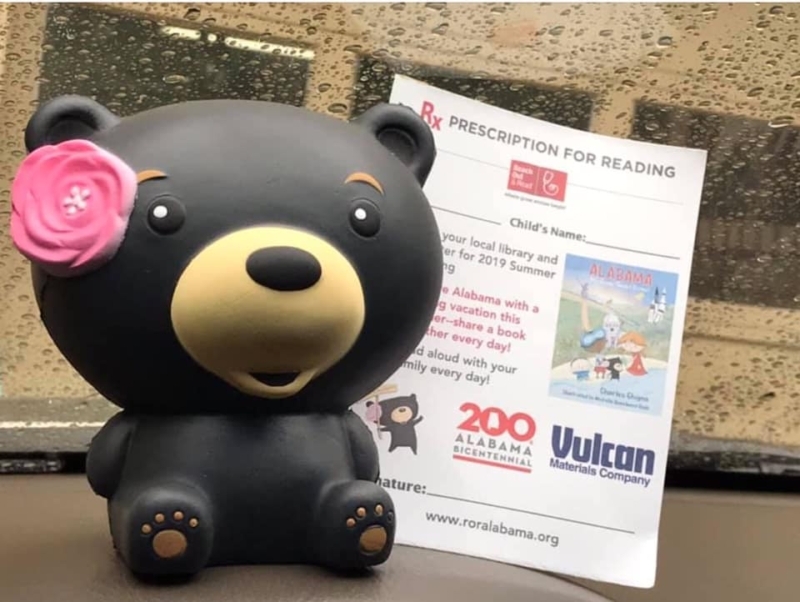 "The historical figures of Alabama not only help children feel pride in being from the great state that produced so many outstanding people, but those figures also serve as role models for children today and tomorrow."

Charles Ghigna
What's Reach Out and Read Alabama?
Reach Out and Read Alabama is a program of the American Academy of Pediatrics that provides free books to children across our state. The program reaches 40 percent of kids in Alabama under the age of five through pediatric offices in 27 counties, including right here in Jefferson County! 
During their Rx for Reading program last summer, Reach Out and Read hosted 22 events featuring Alabama: My Home Sweet Home. Vulcan Materials Company provided the funding for all books given to children— that's more than 2,200 books, y'all!
One of the Rx for Reading events was held at UAB's Primary Care Clinic in Birmingham. In addition to spotting Alabama celebrities in the book, kids got to see one in person: Clayne Crawford. (For those that don't know, Crawford is a native of Clay, Alabama and former star of the Lethal Weapon TV show). Crawford, who has his own nonprofit, The Clayne Crawford Foundation, read the book to kids in attendance. These kids were also treated to Alabama-themed activities and decorations.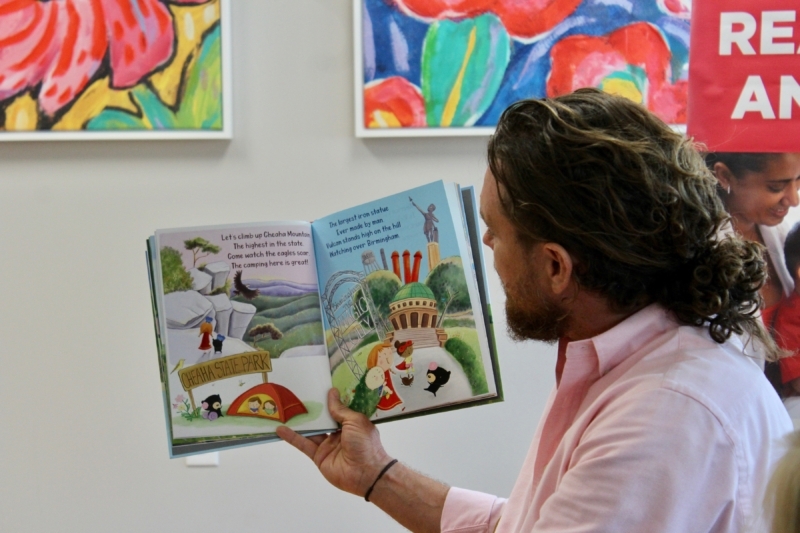 More Free Books Through Jean Dean RIF
Jean Dean Reading is Fundamental (RIF) is a nonprofit that aims to put quality, age-appropriate books into the hands and homes of at-risk young children before they start kindergarten. Jean Dean RIF has partnered with local Kiwanis Club chapters, the Birmingham Community Foundation, the Alabama Power Foundation, the Alabama Power Service Organization (APSO) and other funders and volunteers over the last 30 years to give over 75,000 at-risk young children in the Birmingham area more than 225,000 books. 
In addition to funding the Bicentennial books for Reach Out and Read, Vulcan Materials Company also funded 2,500 Alabama: My Home Sweet Home books for children served through Jean Dean RIF. Over 1,700 of these books will be distributed to at-risk three to five year-old children in the Birmingham area. 800 more copies will be distributed to children served in Jean Dean RIF sites across Alabama. 
Where to Get Your Copy 
If haven't gotten a copy of Alabama: My Home Sweet Home, you can order it on the Bicentennial website or Amazon, or check out your local bookstore or library! 
Sponsored by: