Sponsored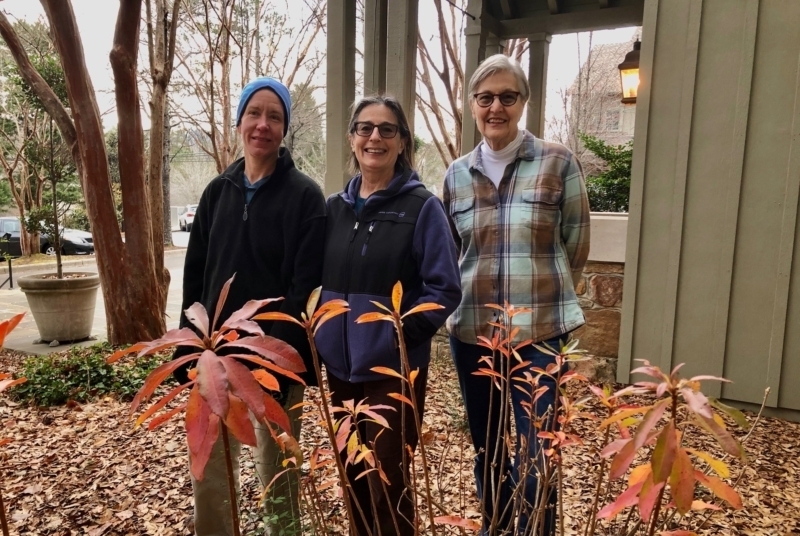 "They know what to do."
That's how John Manion, curator of the Kaul Wildflower Garden at the Birmingham Botanical Gardens, explains why native plants are important for our gardens and natural landscapes in Birmingham.
"Native plants have evolved naturally in an area…. They know what to do," said Manion.

He added, "Native plants have also been here for a long, long time and that's why it is important to maintain them and all the other creatures that depend on them."
In our first installment about native plants in Alabama, we explored why they mattered. In this edition, we see how families, churches and conservation organizations are using native plants to transform their gardens and landscapes.
St. Stephen's Episcopal Church – God's Tree House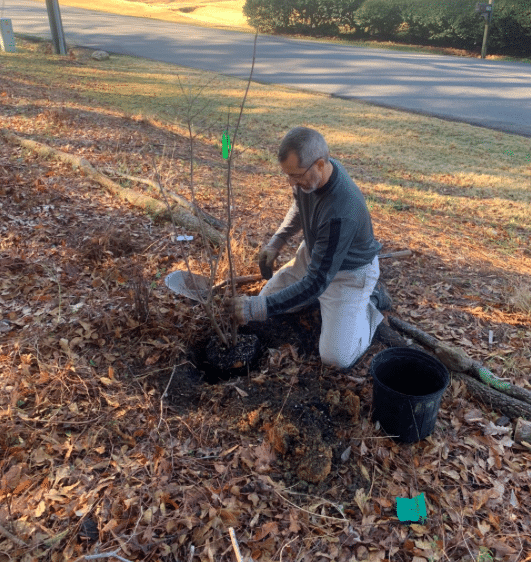 If you ever drive by St. Stephen's Episcopal Church on Overton Road in the summer, you probably missed seeing the church.
Lovingly called God's Tree House, the church grounds, until recently, have been a thick forest filled with invasive non-native plants like privet, English ivy and Chinese wisteria.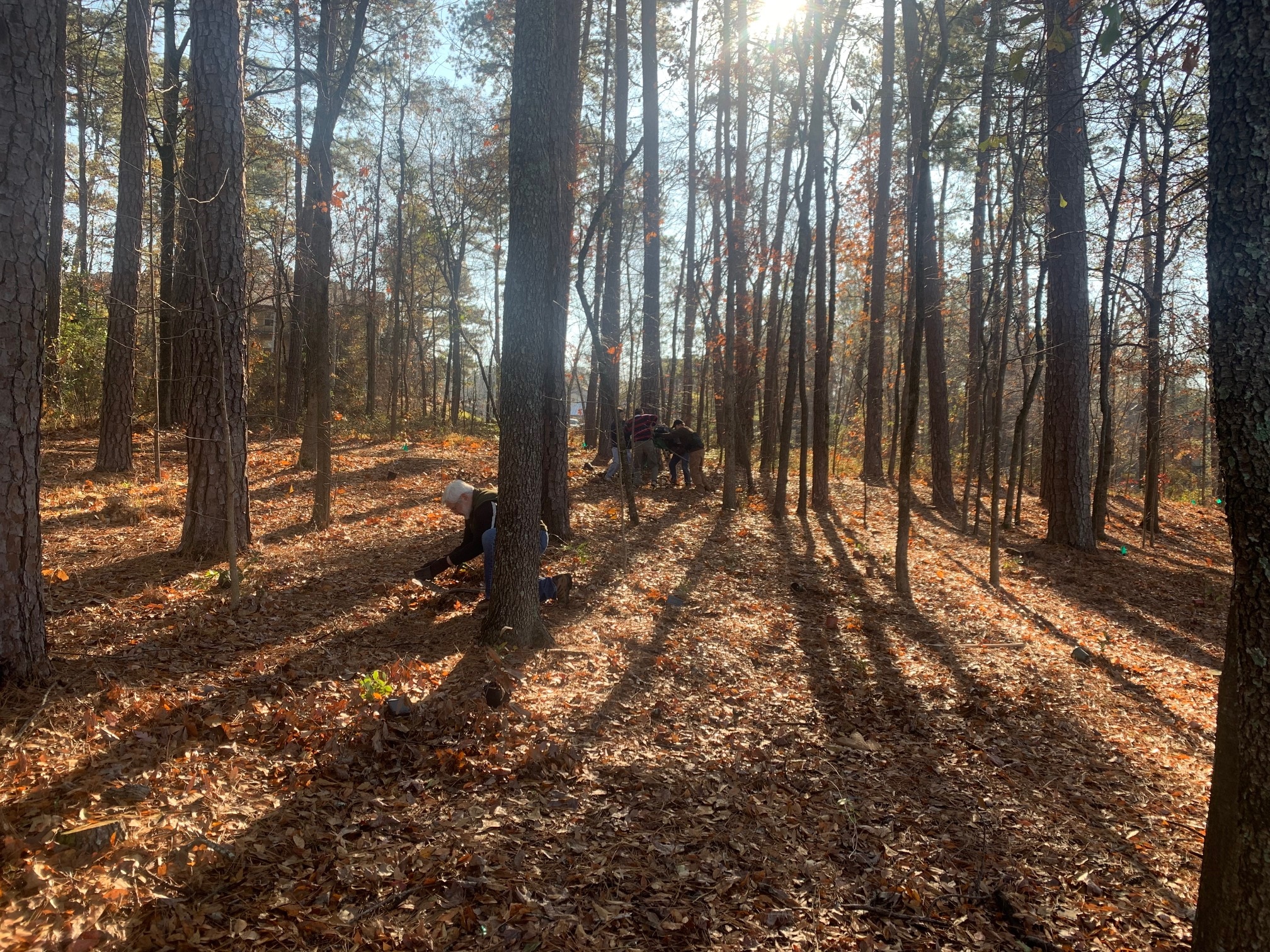 In the past year, the church decided to change all of that.
"St. Stephen's made a decision that we want to care for God's creation. That is the underlying theme of what we are trying to do," said Chris Boles, a parishioner at St. Stephen's. "We've had all these gardens and Boy Scouts projects over the years. We tried to take advantage of nature, but we never took care of nature itself."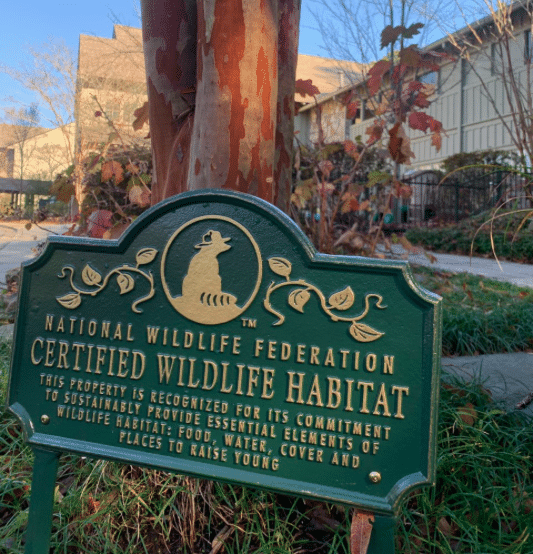 Over the past 12 months, volunteers at the church have eliminated most of the invasive plants in areas visible to the parishioners – primarily the entrance.
They have planted a grove of native Alabama Snow Wreath and Old Man's Beard. Dead trees are left for the insects and birds.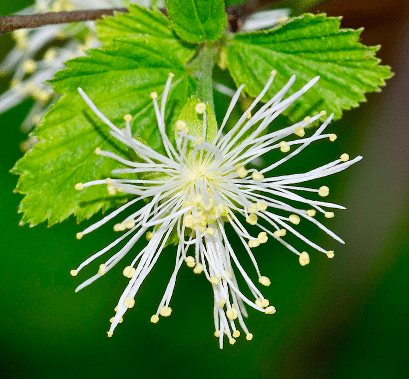 "We want to have an environment where nature is at home," added Boles.
Creating your own native plant paradise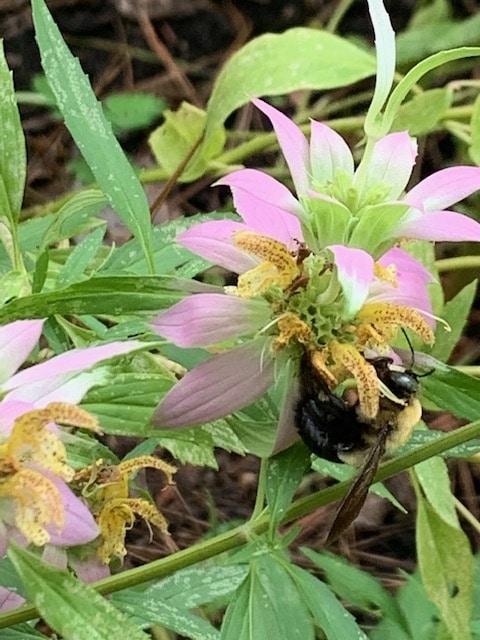 Of course, if you have your own backyard or spot of woods, you too can create your own native plant paradise.
That's exactly what Cindy Martin, the President of Bham Now, has done on her property off the Coosa River.
When she and her husband bought their property, it came with a bulb and daylily garden.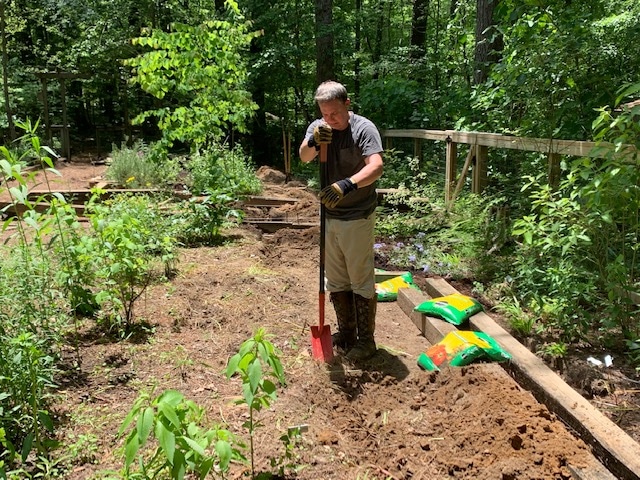 They tried planting a few vegetables, but because of the large standing pine trees, the garden only got part-sun so the vegetables didn't do too well. Instead of taking down the mature trees, they decided to create a 'specimen' garden including plants that they were finding naturally in the woods around them.
With the help of the Birmingham Botanical Garden's John Manion, they designed the garden, and removed 100s of day lilies, starting the project off with a clean slate.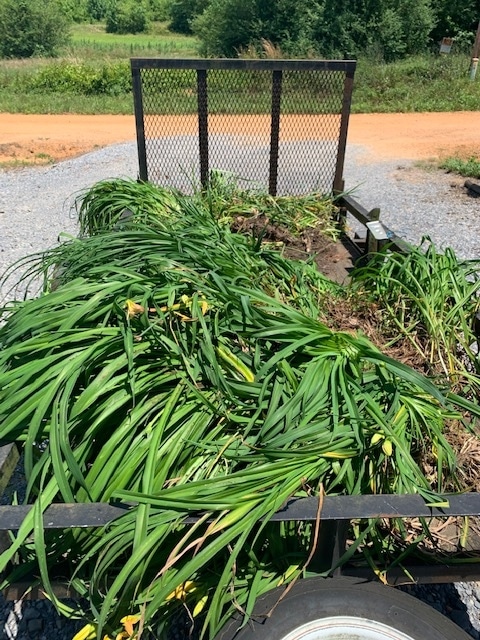 Learning native plants one at a time
"One of my goals is to learn about the plants I see when hiking in the woods," said Cindy. "I realized how little I knew. Learning about natives, one plant at a time, has been like a whole new world opening up. Now, when I'm out for a walk, I can identify a few of the plants in the wild and it's really fun!"
Another benefit the Martin's receive from their garden is witnessing firsthand how the mini-habitat they created benefits the creatures who depend on the natives for survival.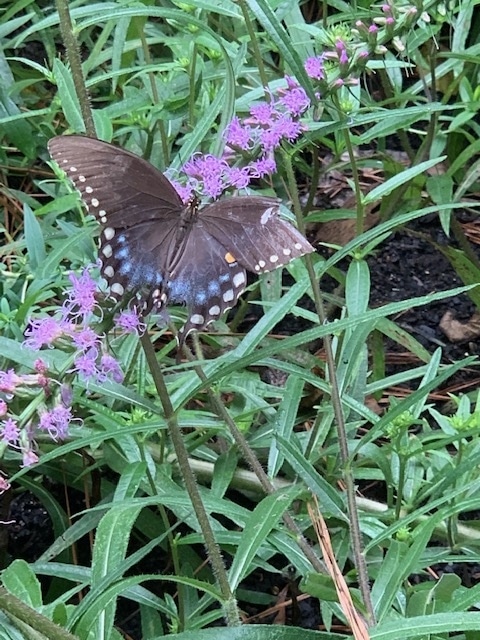 "Seeing swallowtail butterflies on my ironweed or bumble bees on the spotted bee balm brings me joy," exclaimed Cindy. There's also camaraderie from learning and sharing with other fans of native plants. There's so much to learn. It's a hobby I can build on for the rest of my life."
For the Birds: Audubon Datnow Forest Preserve
Despite being surrounded by a Walmart, hotels, retirement homes, residential homes and commercial offices, W.E. Putnam School has become a haven for birds and environmental education.In the back of the school, lies a Jones Valley Teaching Farm and the recently established Audubon-Datnow Forest Preserve.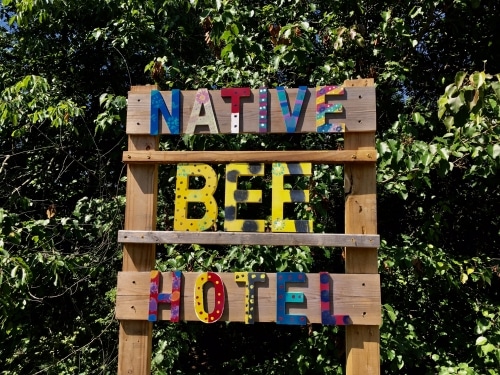 According to Alabama Audubon (which is formerly Birmingham Audubon) Putnam's ten acre footprint provides much-needed urban habitat for Red-shouldered Hawks, Yellow-rumped Warblers, and climate-endangered Brown-headed Nuthatches.
Alabama Audubon started working on the Preserve in 2017. The place was choking with invasive species. Audubon volunteers pulled out the privet and English ivy to create a better environment for the birds.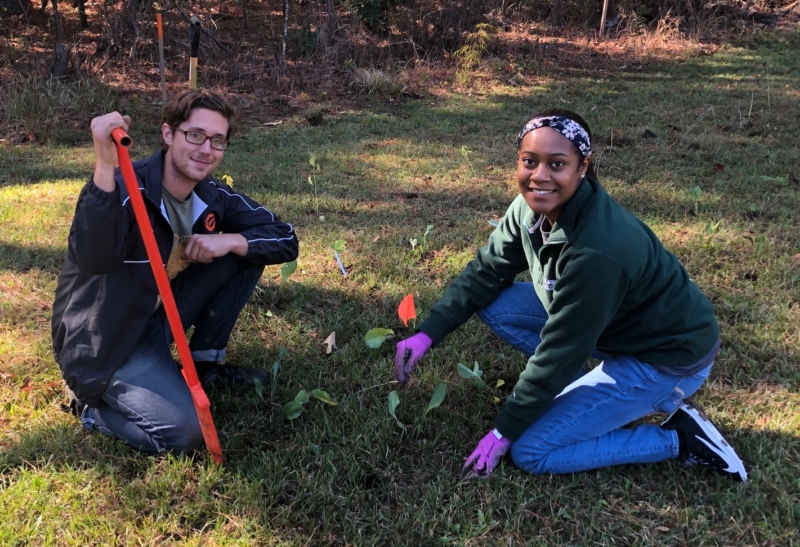 "We then decided – let's go big!" stated Ansel Payne, Executive Director of Alabama Audubon. " We wanted to move beyond a forest that is free of invasives, we wanted a prairie meadow."
In November 2019, Alabama Audubon planted 1500 native Alabama prairie plants.
According to Audubon, the plan is that in a few years the Datnow Preserve is going to look like a real Alabama prairie – which will be good for prairie birds, grasslands birds and great for the kids because they get to learn about pollinators, native plants and prairie management.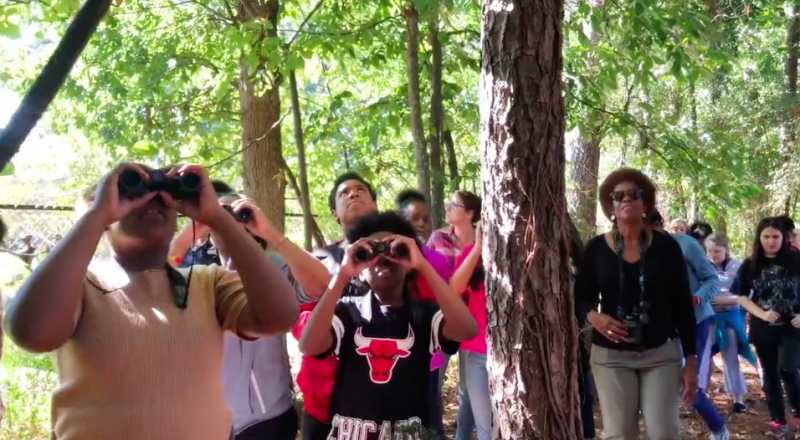 Payne added, "Wildlife needs habitat. The difference between the Datnow Preserve on the Putnam campus and the Walmart parking lot, which is not far away, are the native birds you see and hear. That's because this place (Datnow Preserve) is filled with native plants. It is a fully functional ecosystem."
Ecoscapes Everywhere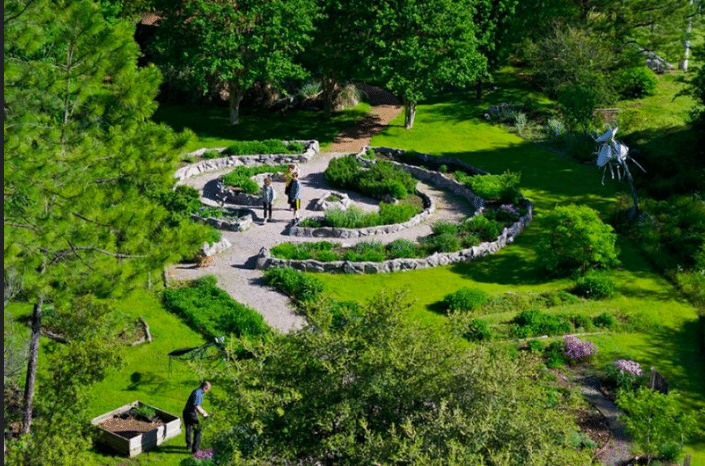 Another stop on our native plant gardens and landscapes tour are Birmingham's Ecoscapes.
The brainchild of Roald Hazelhoff, longtime director at the Birmingham Southern-College Southern Environmental Center, the North Birmingham, Turkey Creek, and BSC EcoScapes demonstrate how vacant lots can be transformed into pollinator gardens. Tours emphasize how native plants were used for medicinal purposes, provide food and sanctuary for wildlife, and might even provide a key to how to tackle climate change.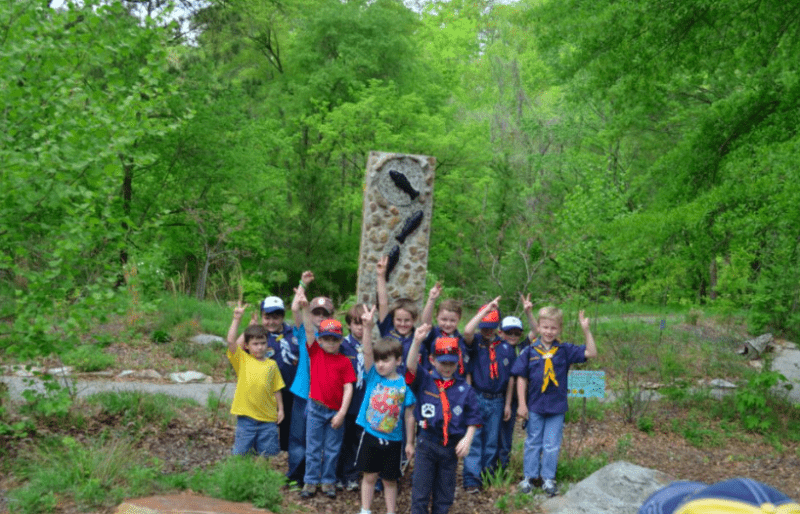 "The native plants in our EcoScapes are off the grid, don't get treated with chemicals, and rely on rainwater, said Hazelhoff. "The gardens may look beautiful, but they're tough and have survived snow storms, droughts, and floods."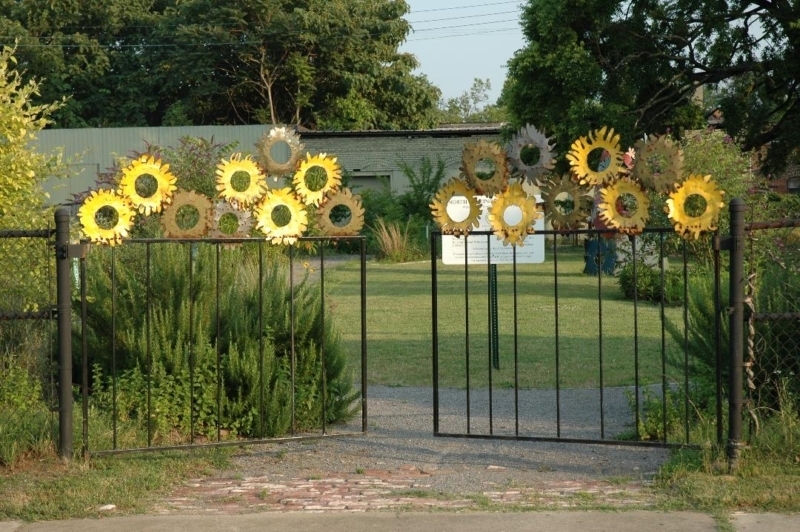 Other Notable Gardens- Kaul Wildflower Garden and Ruffner Mountain
Another publically accessible garden and landscape is the entrance of Ruffner Mountain. Along with native plants, Ruffner has also incorporated "bee" condos.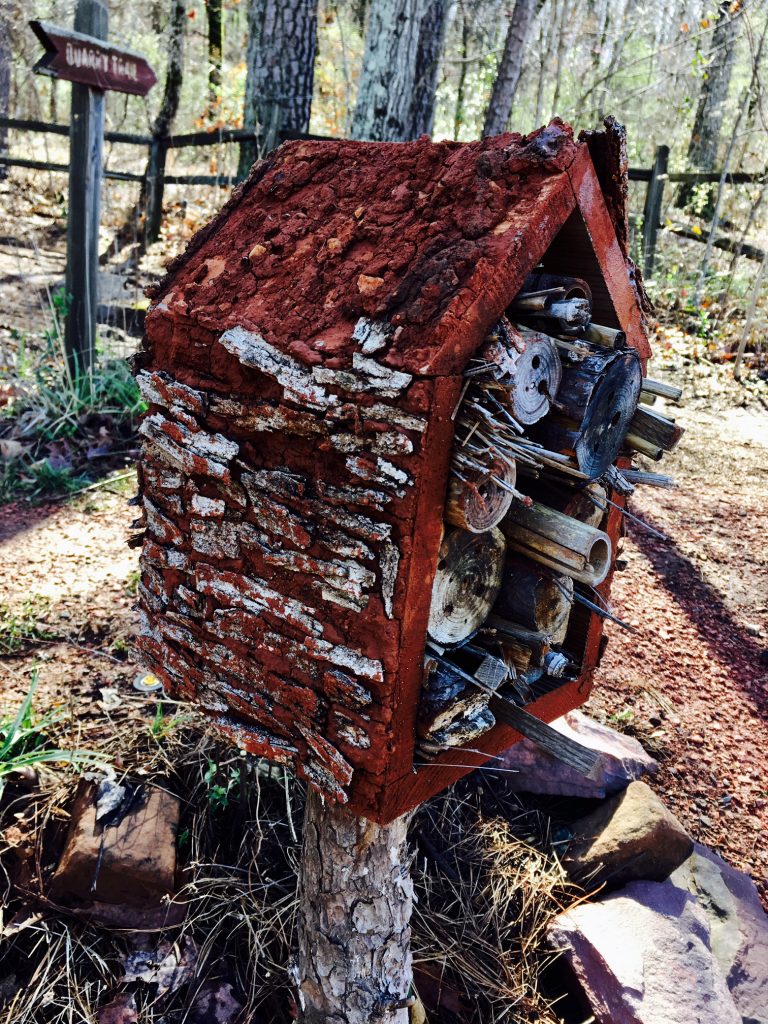 And no tour of native gardens, especially here in Birmingham is complete, without visiting the Hugh and Bobbe Kaul Wildflower Garden. The seven-acre garden showcasing native wildflowers is located in a former sandstone quarry on the northern edge of the Birmingham Botanical Gardens in Lane Park.
Hundreds of species of native trees, shrubs, vines and flowers, including native azaleas, are viewable in the garden.
What's up Next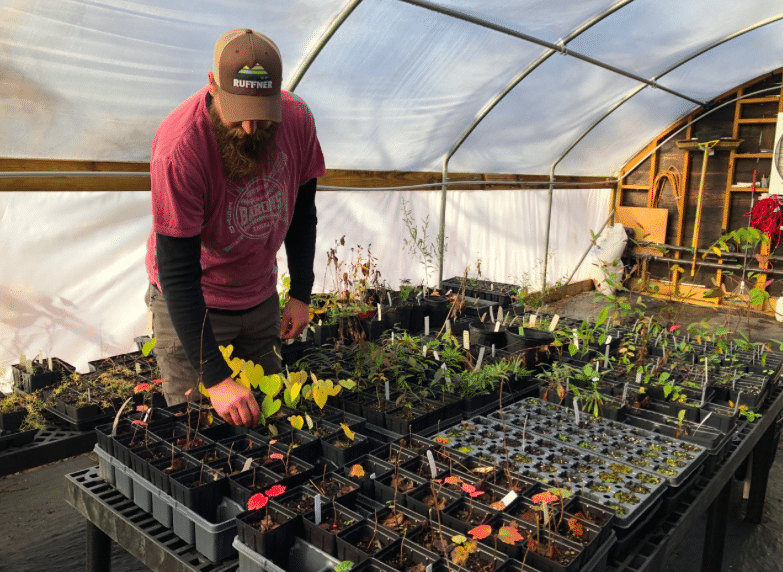 Now, that we have learned where to find native gardens and landscapes, our third and final installment will introduce you to our modern day "Johnny Appleseeds" of native plants. We will delve into the many ways you can build your own native garden whether you have a big backyard, forest or a small back porch.
Stay tuned.
Sponsored by: