Partnered Content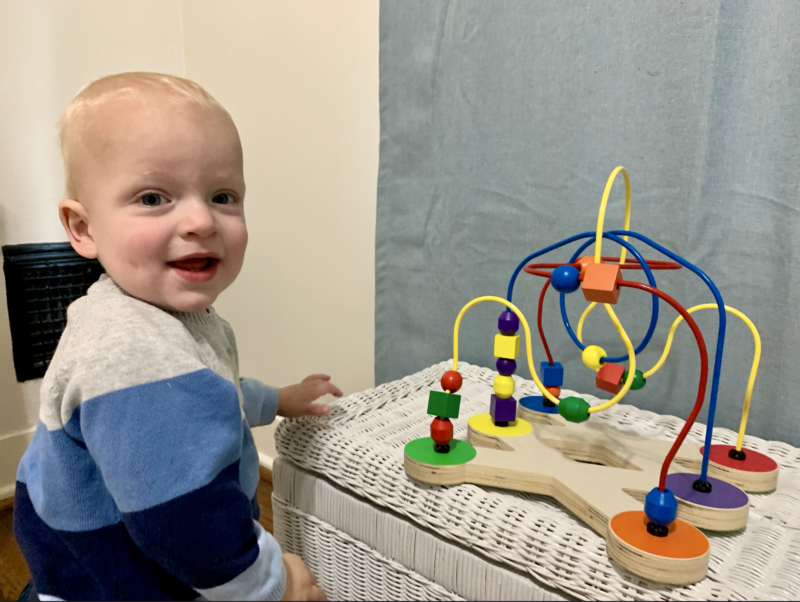 December is here, which means it's time to start checking off that holiday shopping list. But what toys are best when shopping for kids? We spoke with a safety expert at Children's of Alabama and got her top tips on how to shop for safe toys in Birmingham.
Key Shopping Guidelines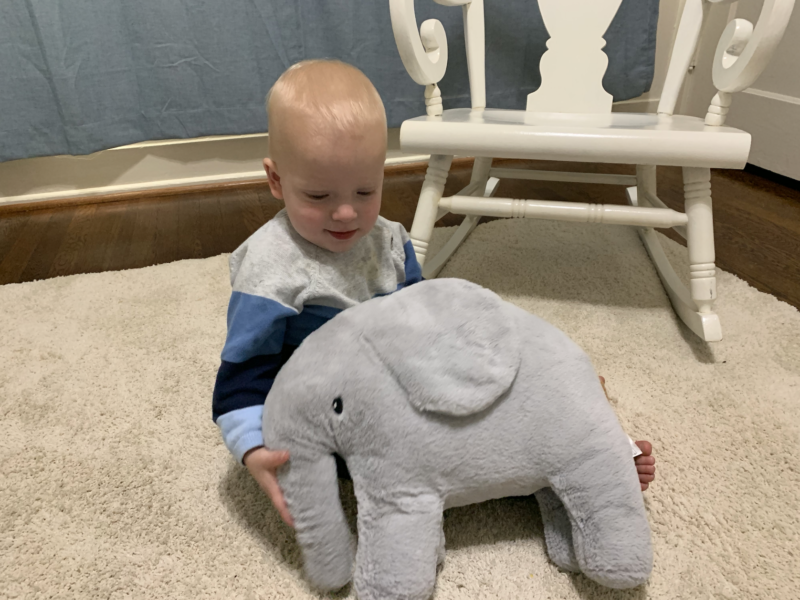 Laura Mitchell, nurse educator in Children's of Alabama's Patient Health and Safety department, recommended the following guidelines from the US Consumer Product Safety Commission when buying toys for little ones.
Fabric toys should be labeled as flame resistant.
Stuffed toys should be machine washable.
Painted toys should be lead-free. This means you should steer clear of hand-me-downs from a few decades ago. They may hold sentimental value, but lead guidelines have become much more strict in recent years. Not only are hand-me-downs a potential lead risk, but they can also easily fall apart and become a choking hazard.
Art materials should be labeled non-toxic.
More info from the US Consumer Product Safety Commission.
Choose Larger Toys to Avoid Choking Hazards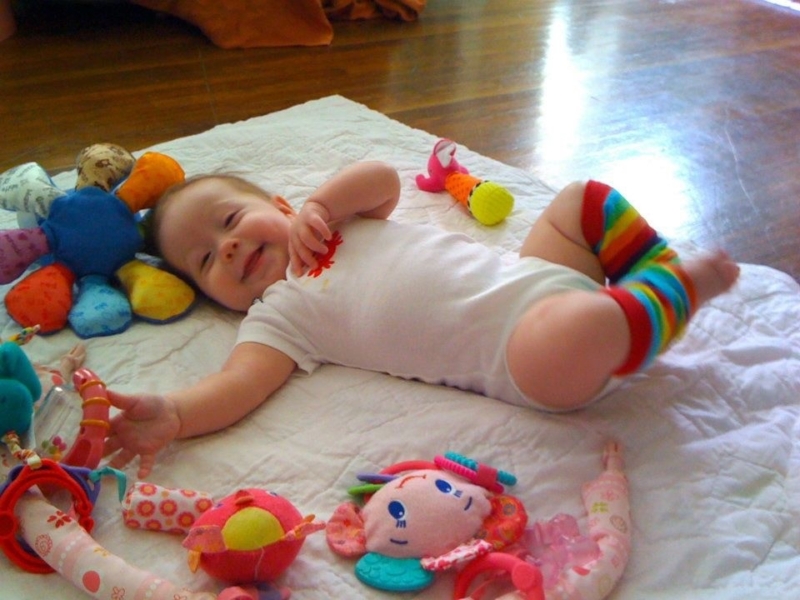 When it comes to buying toys for infants, toddlers and preschoolers, Mitchell said that bigger is better. But this doesn't mean you have to buy a giant stuffed animal to be safe. Phew!
"The biggest concern is a choking hazard. You want to avoid games with small pieces or marbles that can get stuck in the windpipe. Even stuffed animals with little eyes or buttons could be choking hazards. They're going to put it in their mouth and pull on it ."

Laura Mitchell, nurse educator, Children's of Alabama
After my conversation with Mitchell, I checked to see if my son's go-to stuffed animals had the little plastic eyes that can be pulled off. If there's an opportunity to pull something apart, he will seize it. I noticed that one of his stuffed monkey has plastic eyes, and while I'm not going to say he can't play with it, I now know he needs to be supervised when doing so.
If your child is choking, call 911. Here's more about what to do.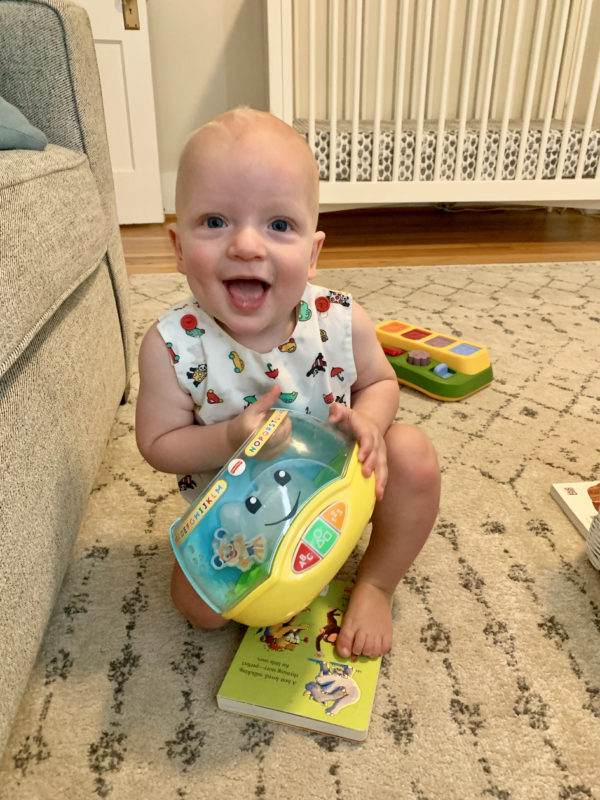 It's worth noting that battery-operated toys should also be secured with screws so children can't put batteries in their mouth. Learn more about battery hazards.
What About Older Kids?
Mitchell shared some helpful tidbits for older kids, too.
School age: Children need to be able to sit up properly and hold on before getting a riding toy. Once they're ready, they always need to wear a helmet—no matter how much they complain about it.
Bigger kids. If your child has a toy gun, make sure it's brightly colored so it don't get confused with a real weapon. Also be sure to follow the American Academy of Pediatrics' guidelines for screen time and media use.
The Age-Appropriate Toy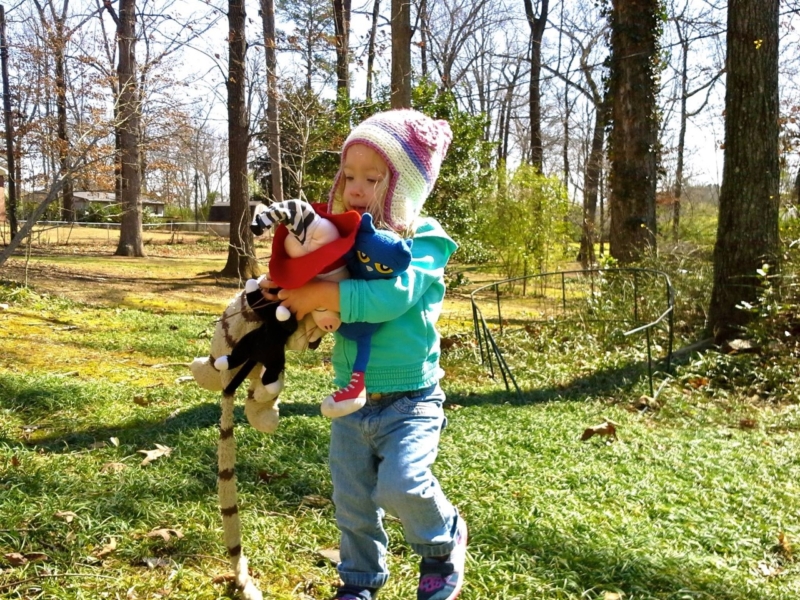 Another important tip from Mitchell is that toys should be age appropriate. Even if your child seems like he or she may be ready for a toy that's above their age range, it's best to wait. Not sure what to buy? Check out this list of age-appropriate toys from the National Association for the Education of Young Children (NAEYC).
"It's not so much about ability or maturity—the guidelines are for safety reasons and should be followed," said Mitchell.
The Bottom Line
"Follow the guidelines. Read labels. It's important for kids to play with age appropriate toys, and supervision is the most important thing."

Laura Mitchell, nurse educator, Children's of Alabama
Hopefully these tips can help you during your Christmas toy search. Thanks for great tips, Children's of Alabama, and happy shopping, Birmingham!
Partner