Sponsored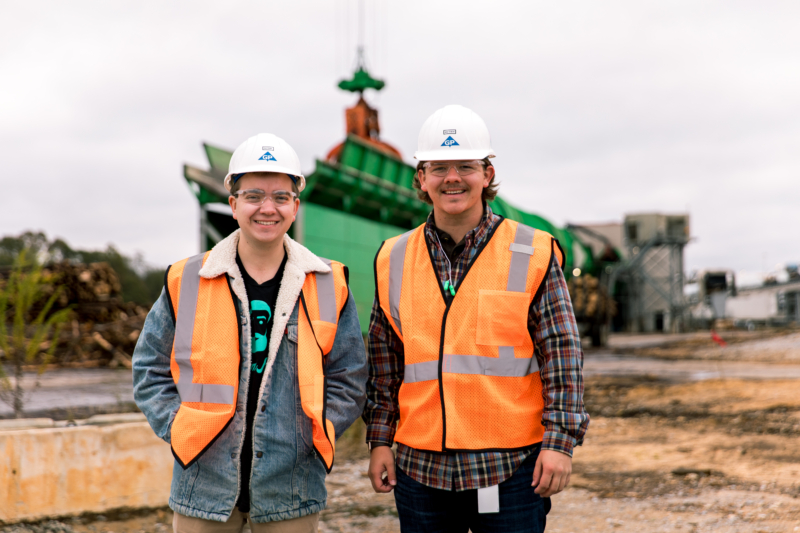 You know paper come from trees, but have you ever wondered how? Fellow Bham Now producer Matthew Niblett and I had the chance to find out during a tour of Alabama River Cellulose (ARC), a Georgia-Pacific facility in Monroe County, Alabama. Here's what us Birmingham boys discovered during our journey.
Who is Georgia-Pacific?
The name may not ring a bell at first, but chances are, you are more familiar with Georgia-Pacific than you think.
Georgia-Pacific is one of the world's leading manufacturers of absorbent materials like paper towels and napkins, bath tissue and tableware. In fact, their consumer products are found in more than 65% of U.S. households.
Have you used any of the following brands?
If so, you've used a product manufactured by Georgia-Pacific.
3 Things We Learned at Alabama River Cellulose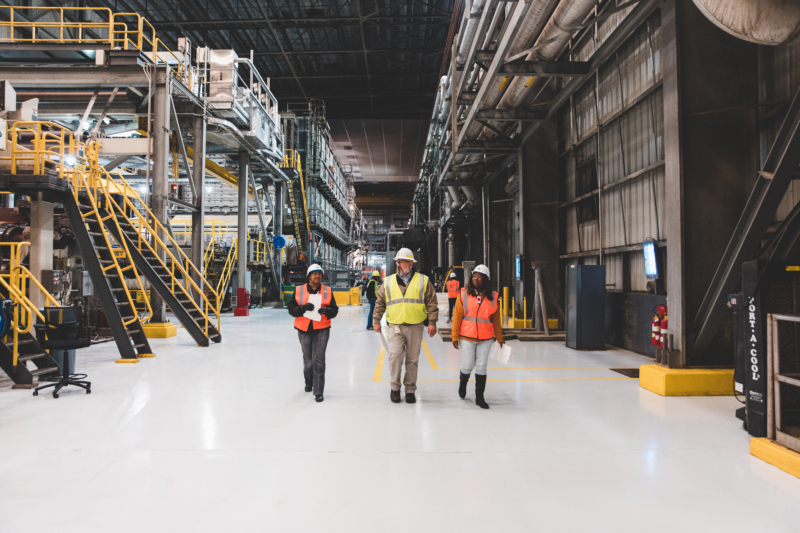 Upon our arrival at the facility, our hosts surprised us each with a pretty rad gift—personalized Bham Now hard hats and safety vests. We definitely felt like a part of the crew!
After being given comprehensive safety instructions, Matthew and I popped on safety ware—hardhats, safety goggles and ear protection—and ventured on a tour of the facility.
Fun fact: Alabama River Cellulose sits on a campus of 1,365 acres!
Here are three things we learned during the tour:
1. Everything Starts in the Woodyard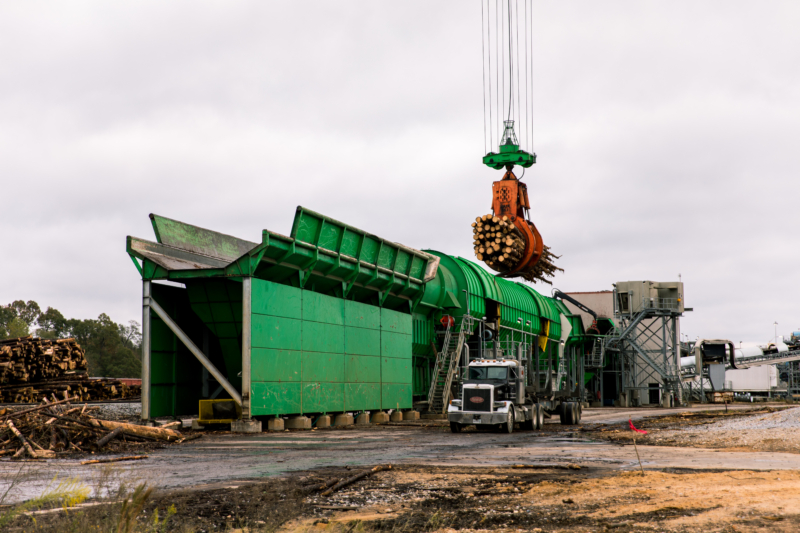 To make paper products, trees play an important role. So, our first stop was the woodyard. This is a key location in ARC's production, bringing in roughly 500 trucks each day, filled with softwood species such as loblolly, longleaf and slash pine.
In order to transform these trees into a useable product, ARC follows a refined process:
First, raw wood is turned into pulp, either by grinding wood chips or via a chemical process.
Then, huge machines spray the pulp mixture onto a screen to make a layered mat.
Once dry, manufacturers buy the sheaths of pulp.
Finally, they turn it into products such as paper towels, toilet paper and tableware.
2. Alabama River Cellulose is an Integral Part of Monroe County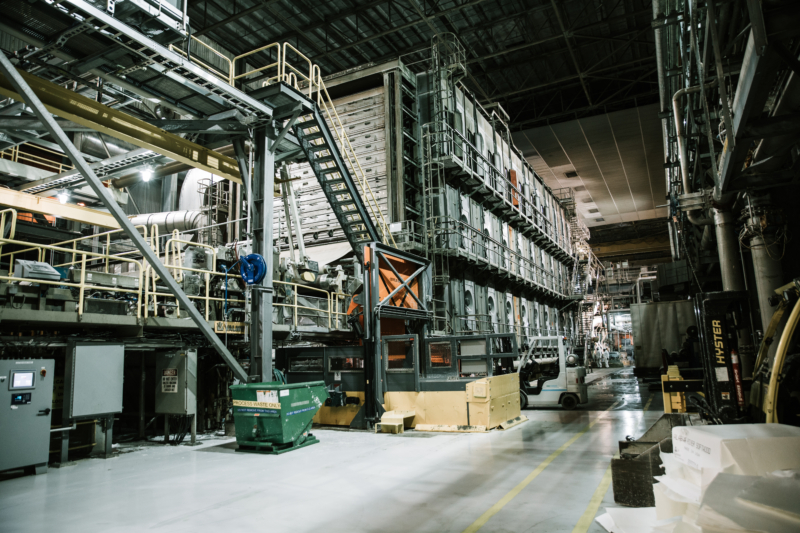 Did you know ARC plays a huge role in Monroe County's ecosystem? Check this out:
The facility creates 450 jobs in the county and another 2,000 jobs are created as a result, such as truck drivers and contractors.
Georgia-Pacific's facilities in greater Alabama directly employ more than 2,600 people, creating more than 9,300 jobs indirectly in the state.
As the largest manufacturing employer in the county, ARC is the largest taxpayer. Because of this, Monroe County is able to maintain their roads, schools, libraries and more.
In the past five years across Alabama alone, Georgia-Pacific's statewide investments have totaled approximately $1.6 billion.
3. Alabama River Cellulose is Serious About Their Impact on the Environment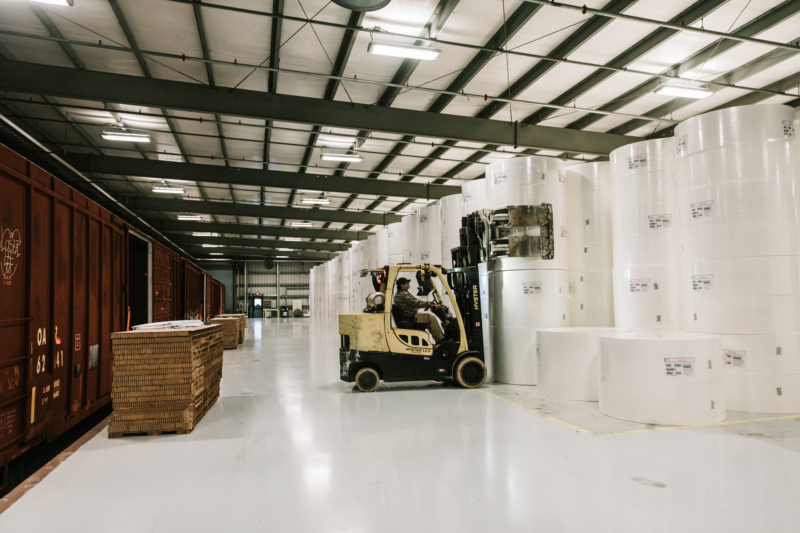 One thing I was very impressed by during our tour of ARC's facility is how serious they are about their role in the local ecosystem.
Here are some ways they work to help the environment:
They support and work alongside the Sustainable Forestry Initiative (SFI).
They use materials efficiently, which allows them to generate 90% of their facility's energy from renewable resources.
Additionally, they are a net seller of electrical power, which means they produce more energy than they consume.
ARC also received the Wildlife Habitat Council Conservation Certification in 2018. In order to be approved for this award, the mill worked for two years to pass the certification process. The certification was based on two ARC projects: timber management and bluebird houses.
The mill's timber management plan provides habitats for species such as white-tailed deer, turkeys and songbirds. In addition, employees built and put up 10 bluebird houses across the mill's campus.
Final Impressions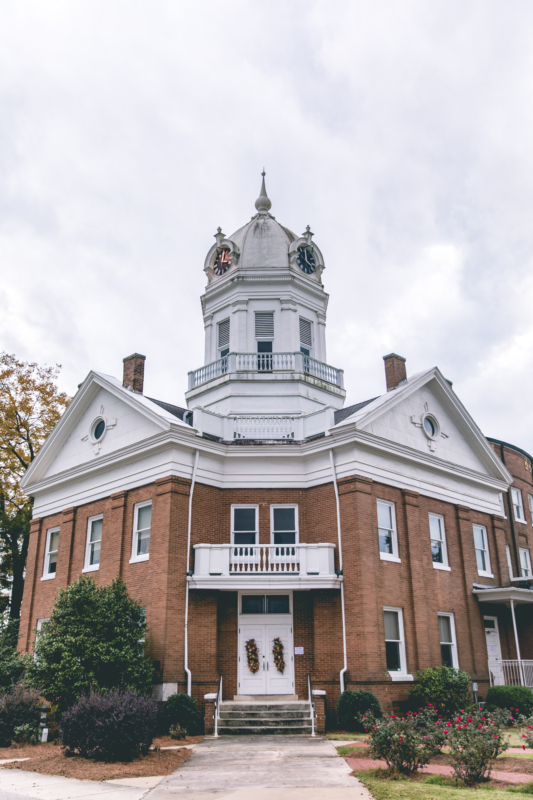 Before we knew it, our time at ARC was over. After a delicious lunch with several community leaders in Monroeville (including Mayor Smith), Matthew and I started our journey back to Birmingham.
My favorite part of the trip? Witnessing the incredible process of turning trees into everyday products. I felt like I was on an episode of Mr. Rogers or Bill Nye the Science Guy!
If you want to learn more about Georgia-Pacific, or the products they make, check out their website.
Do you use products made by Georgia-Pacific? Tag @bhamnow and let us know!
Sponsored by: