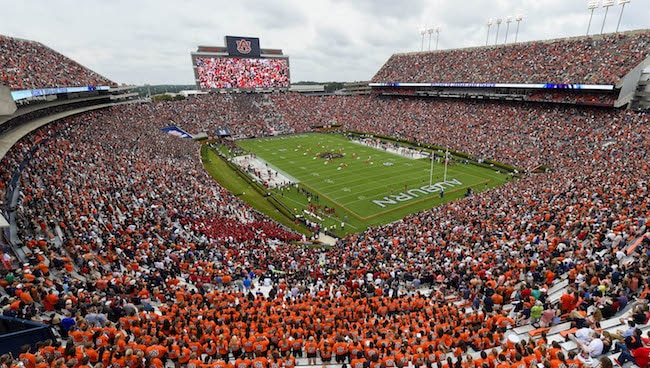 Unless you have been living under a rock, the 2019 edition of the Iron Bowl is gearing up to be an instant classic.
To keep its National Championship playoff hopes alive, 5th ranked Alabama needs to beat 15th ranked Auburn this year, convincingly.  That has never been easy at Jordan-Hare Stadium which is the only place in the SEC,  Bama's Nick Saban seems to have trouble winning at. Remember in 2017, the Tigers nearly derailed Alabama's National Championship run, by upsetting the number one ranked Crimson Tide 26-14.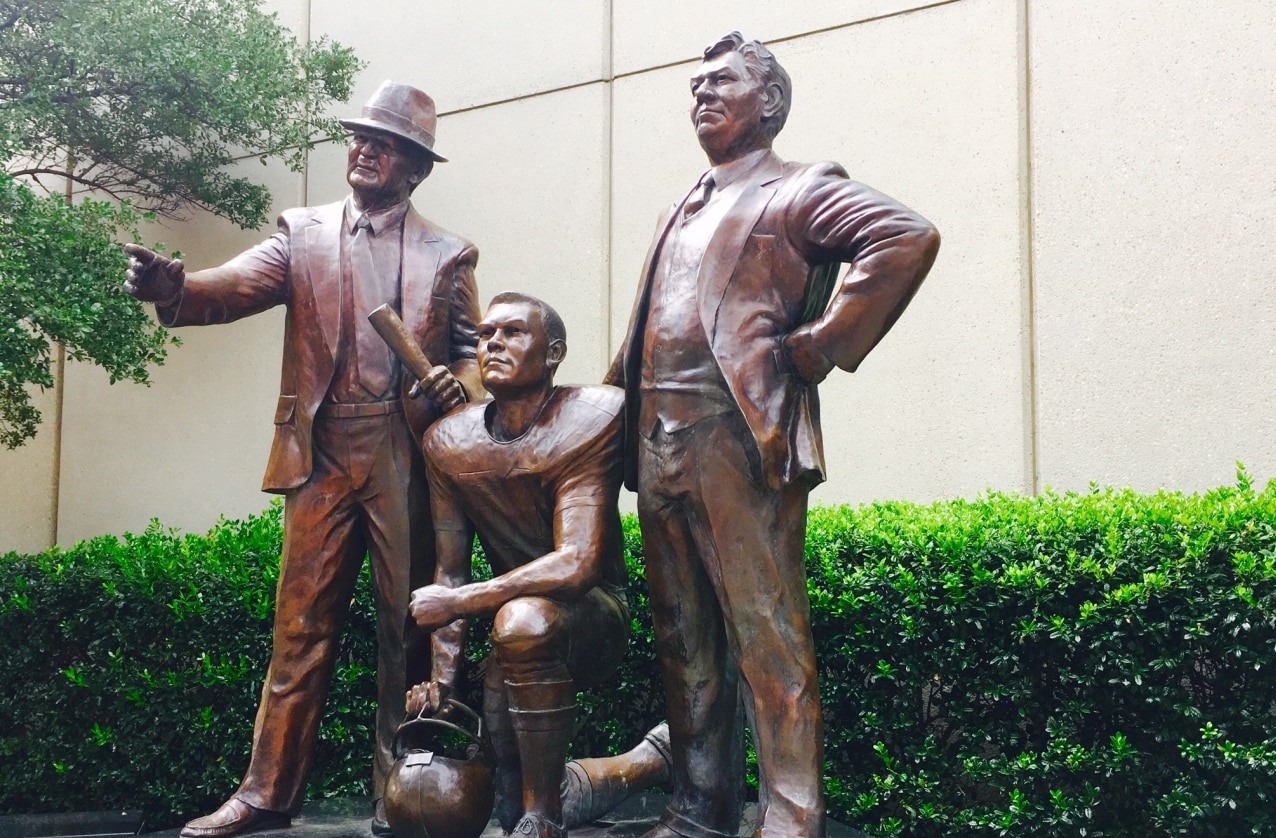 So, where can you watch the Big Game this Saturday, November 30 at 2:30?
We found 4 places that are holding BIG watch parties in Birmingham.  Check them out.
Iron City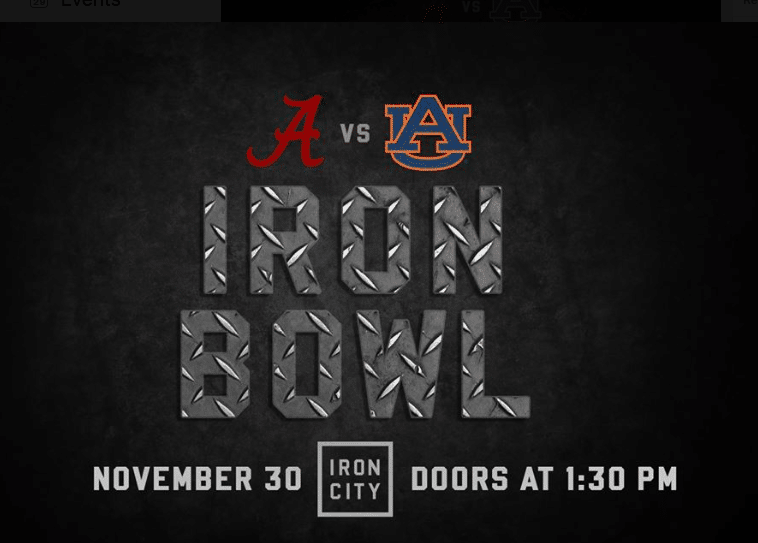 220 square foot screen.  Need I say more.  Doors open at 1:30 for the big game. If you have ever watched the World Cup games at Iron City, you know this is the place to be for big sporting events in Birmingham.
And btw – are you a UAB football fan? Sneak over to the Iron City Grill to watch the UAB v. North Texas game.  If UAB wins – they have a chance to go to the C-USA championship (there is currently a 3 way tie in their division).
Avondale Brewing Company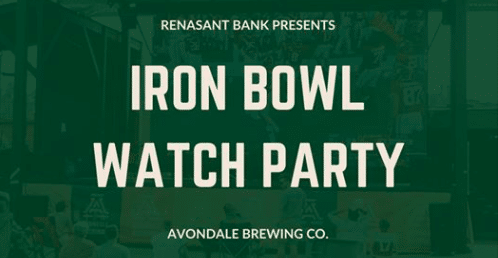 Make Iron Bowl Saturday an all day event at Avondale Brewing Company by tailgating with the popular brewery.  The forecast looks perfect for tailgating with temps around the 60s and partly cloudy skies.  Doors open at 10:00am and its free to get in.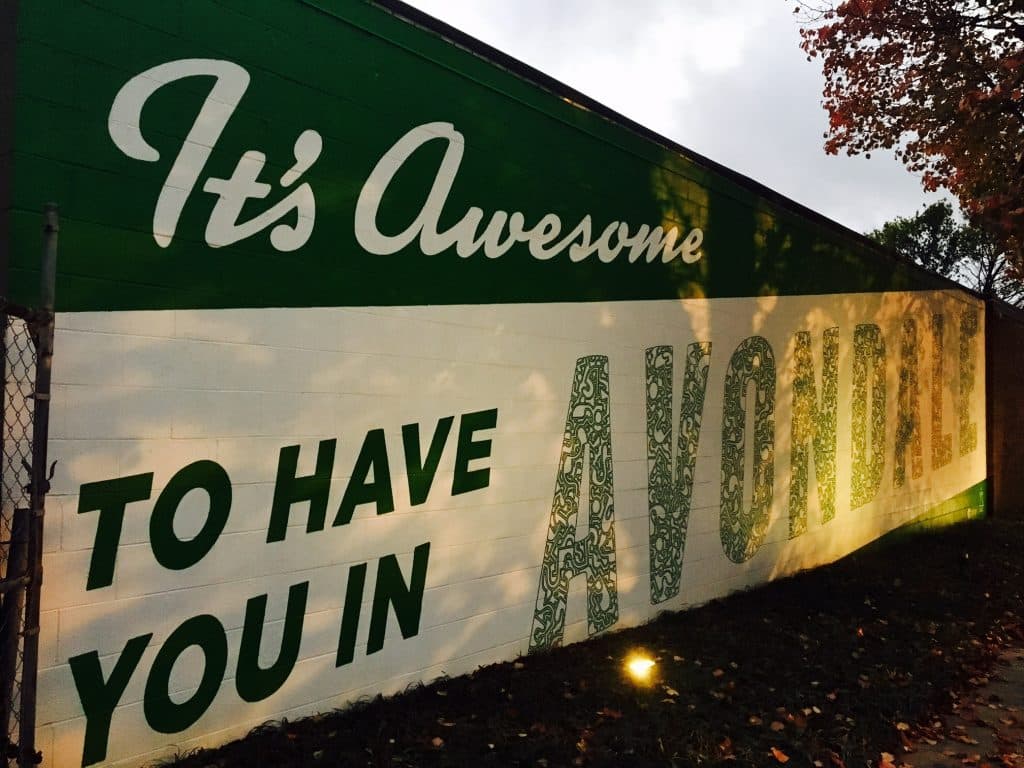 Avondale Brewing Company
201 41st St S
Birmingham, Alabama
Saturn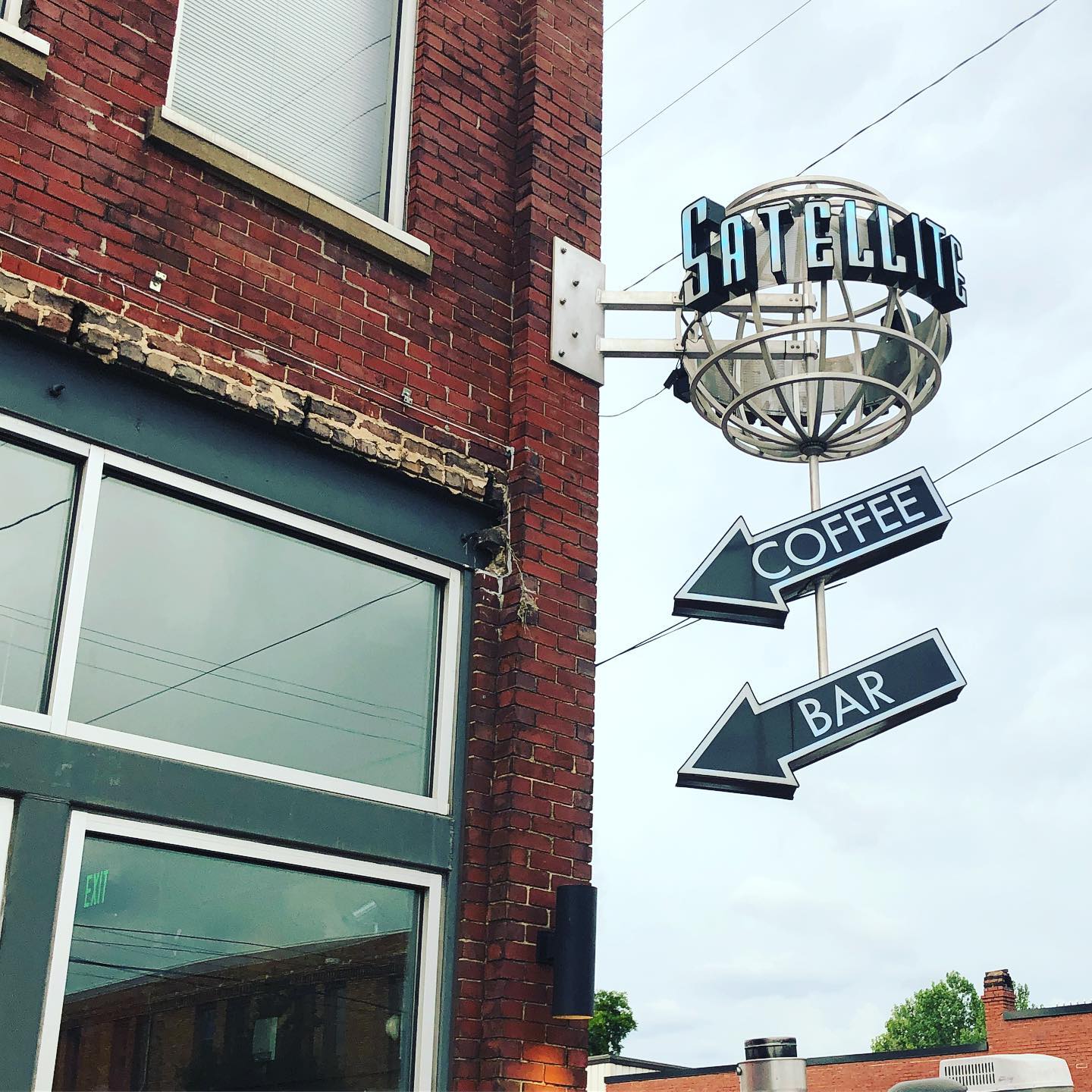 Beginning at 1:00pm – the good folks at Saturn in Avondale will be holding their Iron Bowl Extravaganza.  Watch the  game on their big screen and have some beer and snacks.
Saturn
200 41st St S, Birmingham, Alabama 35222
Sidewalk Film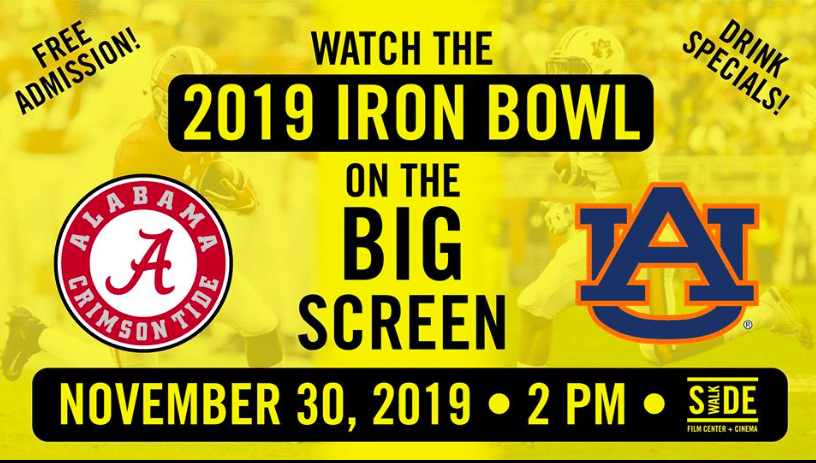 Never seen the Iron Bowl in a movie theater?  Here is your chance.  As we all know, Sidewalk opened its new theater downtown at the Pizitz this fall.  Don't worry – it is not the cavernous theater you are use to.  The doors open at 2:00.
Other Iron Bowl events?
We know there are more!  Feel free to tag us in the comments and let us know where folks can watch the big game on Saturday.