Sponsored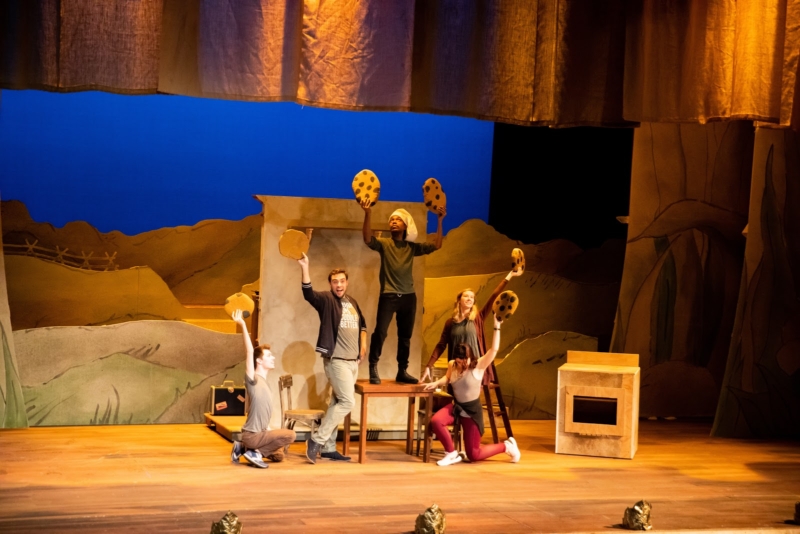 Looking for some feel-good vibes this holiday season? Then head to Birmingham Children's Theatre this December to see the sweet and tuneful production of A Year with Frog and Toad. Read on for a behind-the scenes interview with the actors who play Frog and Toad, plus more must-knows about the show. Tickets available now!
Are You a Frog or a Toad?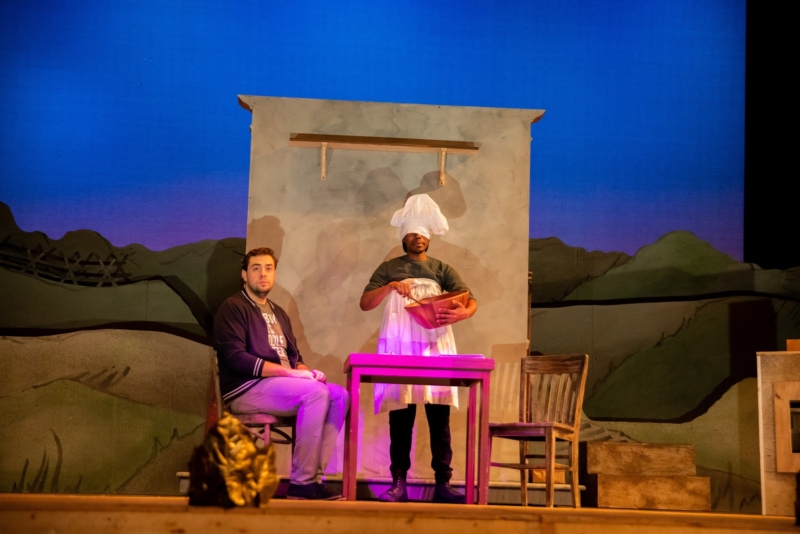 Directed by David Strickland (and based on Arnold Lobel's beloved children's books), A Year with Frog and Toad is a whimsical musical that takes you on a 12-month journey with two best friends—cheerful Frog and curmudgeon Toad.
While the characters offer dueling personalities, they balance each other perfectly—a key reason why their friendship works so well.
Playing the two best friends are Caleb Clark (Frog) and Damone Williams (Toad).
When I sat down with the amphibian-playing duo, I had to ask one question in particular: Are you like Frog or Toad? Their answers may surprise you.
Clark: "The reason these stories are so great and so about communication is that in no relationship are you always just Frog. In a really good relationship with a friend or partner or family member, sometimes you're the pivot point and sometimes you're the frenetic one. But, while I play Frog, I am like Toad 100 percent."
Williams: "I'm like Toad daily. Neurotic, frantic, frenetic, grumpy. But as Caleb said, there is a bit of both characters in all of us. I'm always Toad, but sometimes I'll give you Frog."
What do you think? Are you like Frog or Toad?
Get to Know the Actors of A Year with Frog and Toad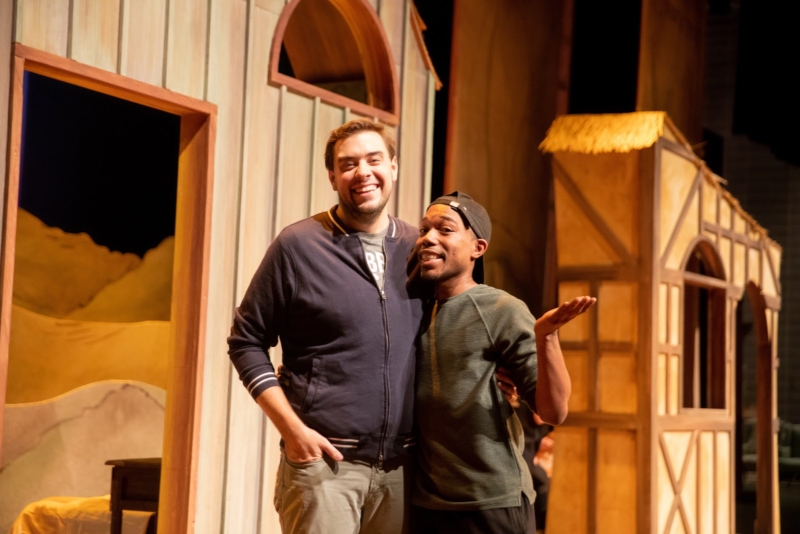 Want to know more about the performers of A Year with Frog and Toad? Here are some cool things to know about them:
Clark is well-known for his work in Birmingham's theatre community. Most recently, he's performed in:
Buyer and Cellar (Terrific New Theatre)
Fun Home (Terrific New Theatre)
Beauty and the Beast (Red Mountain Theatre Company)
The Little Mermaid (Red Mountain Theatre Company)
He is also a tenor soloist at First United Methodist Church in Birmingham, and has been a guest artist with sacred and secular ensembles with the Alabama Symphony Orchestra.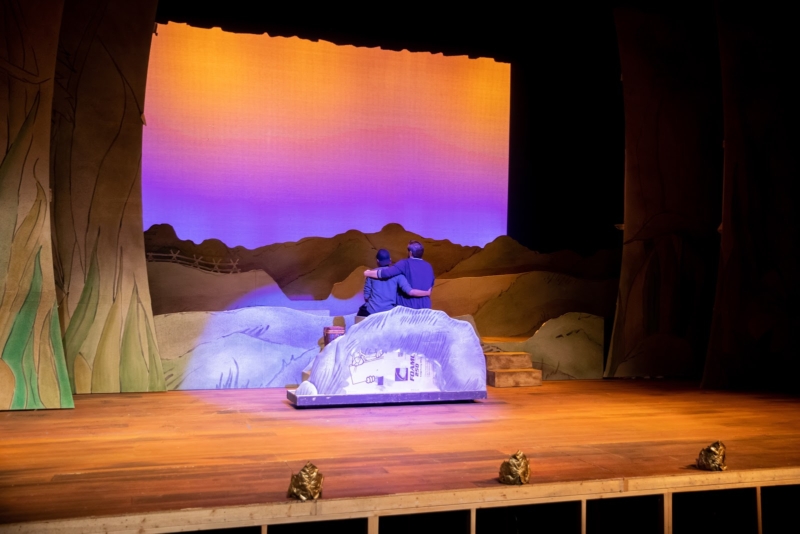 Williams' role as Toad marks his debut appearance at Birmingham Children's Theatre.
He has performed in many theatre productions in Birmingham and beyond, such as:
Choir Boy (South East Premiere, Birmingham Black Repertory Company)
The Flick (Steppenwolf Theatre Company)
Rachel (Off-Off Broadway, New Brooklyn Theatre)
He has also directed film and TV. Some works include:
Middle of Nowhere (Ava DuVernay, Directing Award for U.S. Dramatic Feature)
The Heights (Ryan Booth, Official Selection: '18 Palm Springs International Shortfest)
Case 219 and Big Time Rush (Nickelodeon)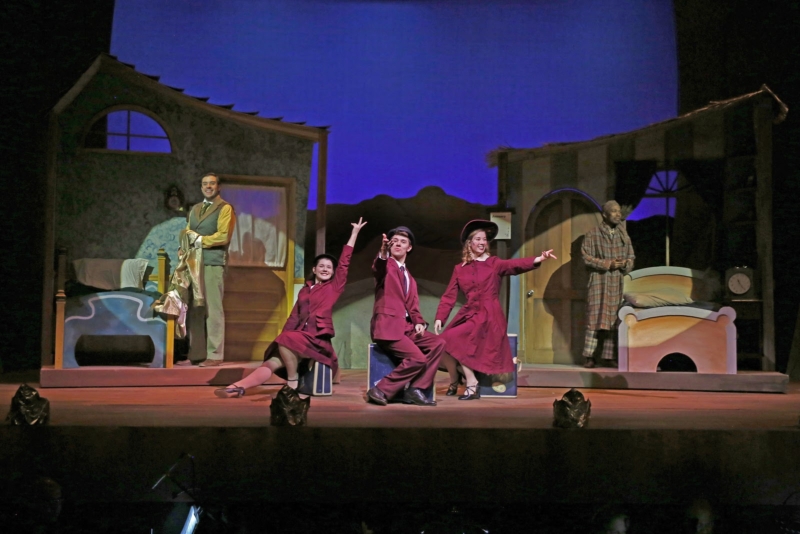 Clark and Williams aren't the sole actors in A Year with Frog and Toad. Rounding out the cast in this sweet tale is:
Duke Cleghorn
Abby Henken
Hannah Kuykendall
Each will play a roster of beloved animals, including a fabulous turtle, a hilarious not-so-fast-paced snail and some delightful moles, squirrels, birds and more!
Catch A Year with Frog and Toad at the following dates and times:
December 7: 2:30PM
December 14: 2:30PM & 7:30PM
December 15 & 21: 2:30PM
Tickets are available for $10 for children and $20 for adults. Buy now!
Singing, Dancing and an Upbeat Jazz Band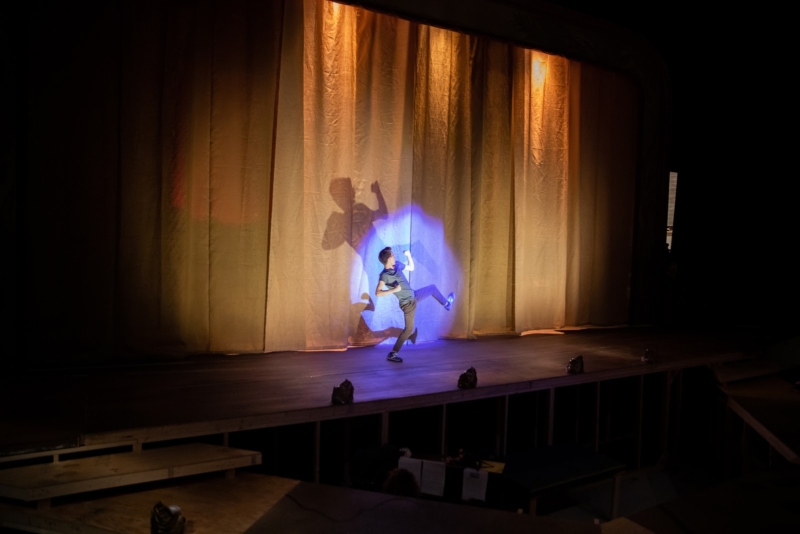 What can you expect during A Year with Frog and Toad? Lots of exciting elements, that's what!
Because the play is a musical, you can definitely expect a few quirky, yet totally charming dance numbers.
Clark: "Neither Damone nor I consider ourselves to be dancers, but there's a wonderful scene when we have this big dance break and are just soft shoeing away. It's been so fun."
One of the coolest parts—the songs and dances performed by Frog, Toad and the rest of the animal gang are accompanied by an upbeat jazz band. The band consists of a piano, drums, bass, guitar, trumpet, reed and more
A Production for All Ages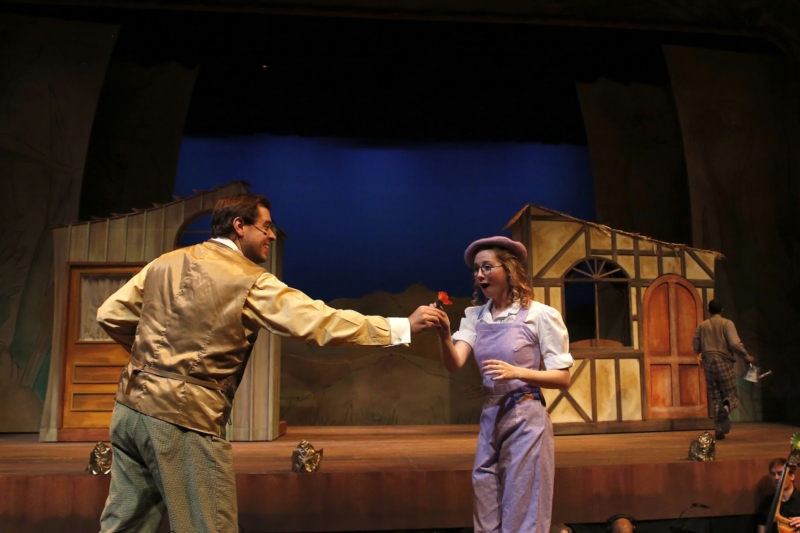 One of my favorite things about the productions at Birmingham Children's Theatre is that it children and adults will enjoy them.
Clark: "A lot of people put a line down the middle between children's theatre and theatre for grownups. But it's the same. Your job is the same. It's to tell a story. And A Year with Frog and Toad is a beautiful story about friendship."
Williams: "When you read the stories of Frog and Toad when you're a kid, you don't realize there are these lessons embedded so deeply in them. Then when you reread them in 20-30 years, you say 'Oh, that's deep!' And I think that was Arnold's plan. To be simple, but also direct and to the point."
What is it like performing for kids at Birmingham Children's Theatre?
Wiliams: "The audience is rewarding in general, but there's something really beautiful about an audience of kids. They're honest. They're going to tell you the truth. It may also be the first time they witness live theatre. To open that door for them is a privilege."
Preparing for A Year with Frog and Toad has stretched both Clark and Williams in ways they had not expected.
Clark: "To say that children's theatre is less challenging is a total pipe dream. I think we both walked into this process and have been stretched in different ways than we have been for theatre for a more mature audience."
Happily, it's something they say has been fun and exciting.
Tickets available now.
What Makes A Year with Frog and Toad a Perfect Holiday Production?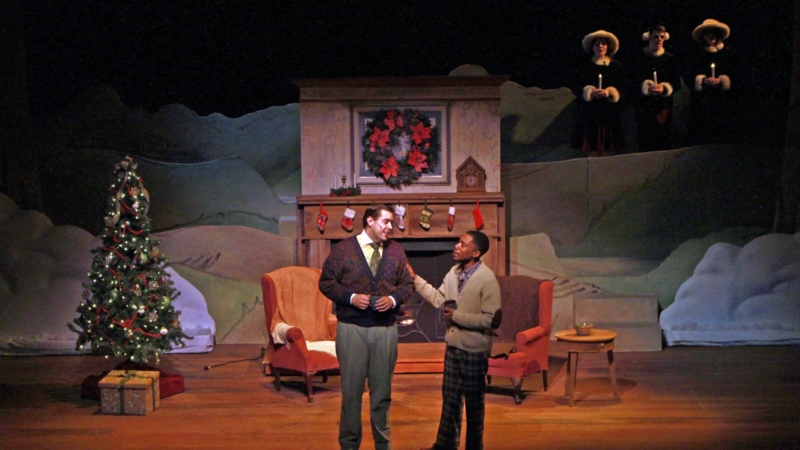 While the show ends at Christmastime, Williams believes what makes A Year with Frog and Toad such a great holiday show is its heart.
Williams: "Ideally, what you're thinking about during the holidays is being around friends, family, the community. And what Frog and Toad does is show you the beauty of friendship, the community… our show represents what the holiday season is all about."
Catch the Show This December
Have a blast with Frog, Toad and the rest of the gang during A Year with Frog and Toad at Birmingham Children's Theatre, December 7, 14, 15 and 21. Tickets available now!
Sponsored by: