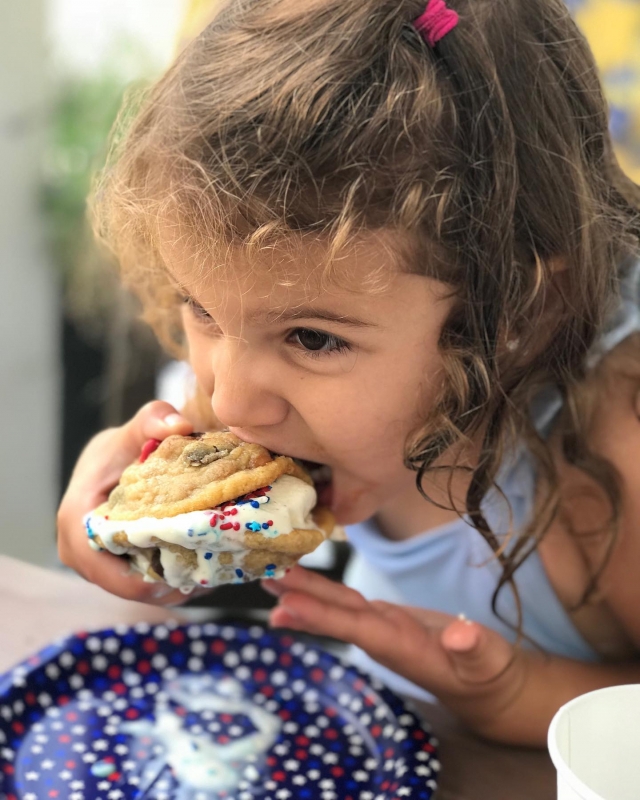 Fall-inspired treats? Gimme! From cookies and ice cream to candy apples and galettes, here's where to find some tasty treats around Birmingham.
Cookie Fix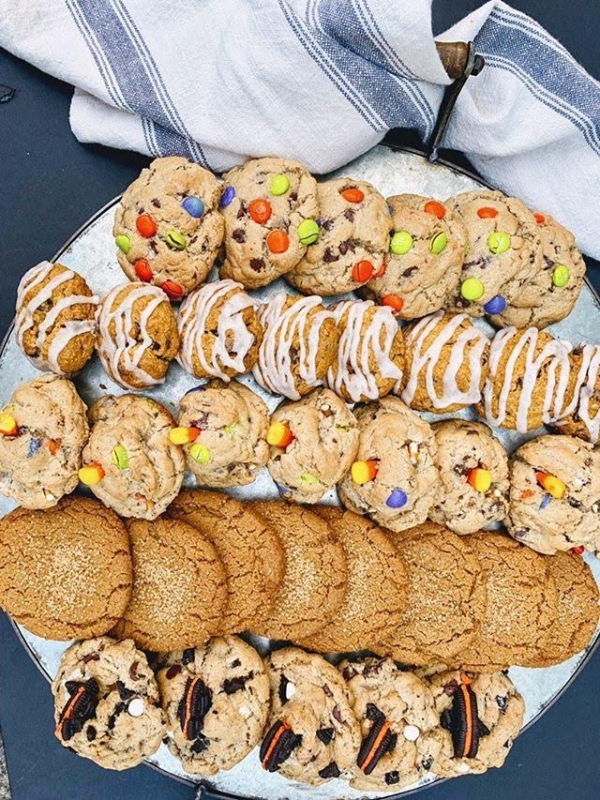 So many cookies. So little time.
For an endless menu filled with a variety of mouth-watering fall-inspired treats, you have to visit Cookie Fix in Homewood.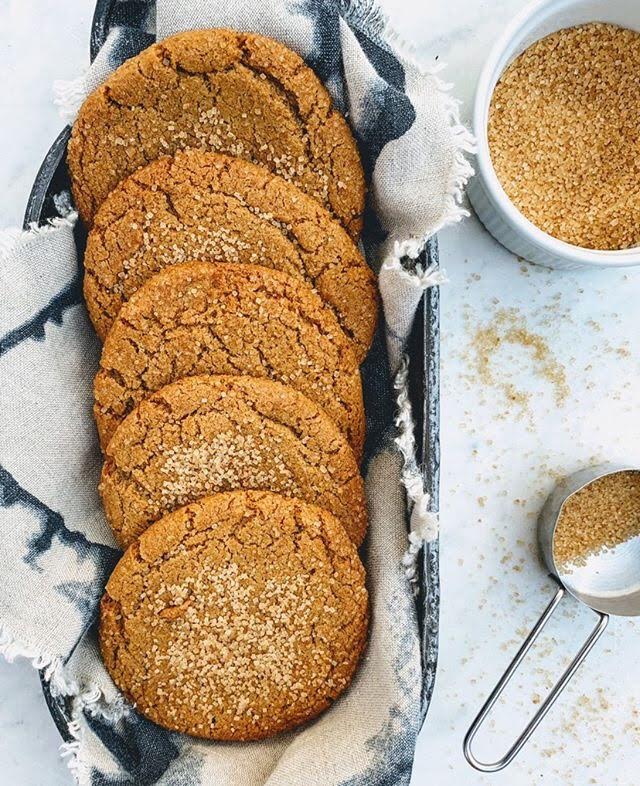 Here are some options you'll want to devour:
Salted caramel pretzel: semi-sweet chocolate chips, caramel bits, pretzels, sea salt
Pecan pie: oatmeal style sugar cookie with pecans, caramel bits and cinnamon sugar coating
Ginger molasses: ginger based cookie with hints of molasses and coated in sugar in the raw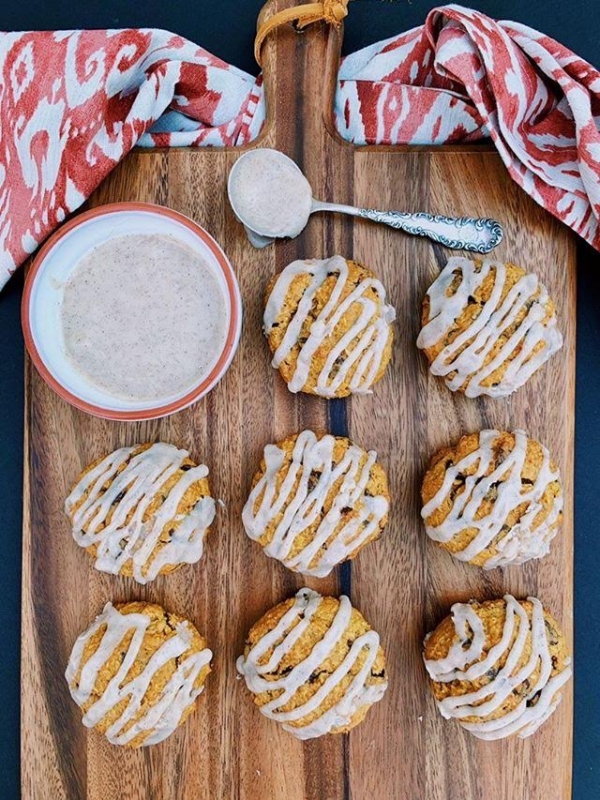 There are some great Halloween-inspired options, too, including:
Cookies and Scream: semi-sweet chocolate chips, Oreos, white chocolate chips
Mummy: triple chocolate chunk cookie topped with vanilla and chocolate buttercream
Monster Mash: semi-sweet chocolate chips, m&m's, pretzels, marshmallows
Address: 2854 18th St. S., Homewood, AL 35209
Hours: Mon.-Fri. 10AM-5:30PM; Sat. 11AM-5:30PM
Great Harvest Bread Co.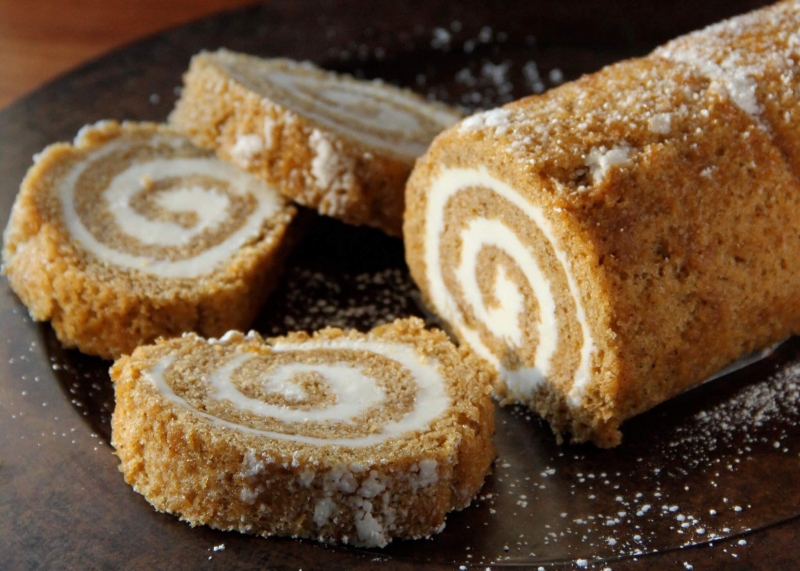 Great Harvest Bread Co. in Trussville is my all-time favorite bakery. They offer specialty baked goods, soups and sandwiches—all made from scratch daily using as many local ingredients as possible. Score!
If you're a fan of fall flavors like pumpkin, definitely check out these goodies:
Pumpkin Ohs
Pumpkin chocolate chip muffins
Pumpkin white chocolate cookies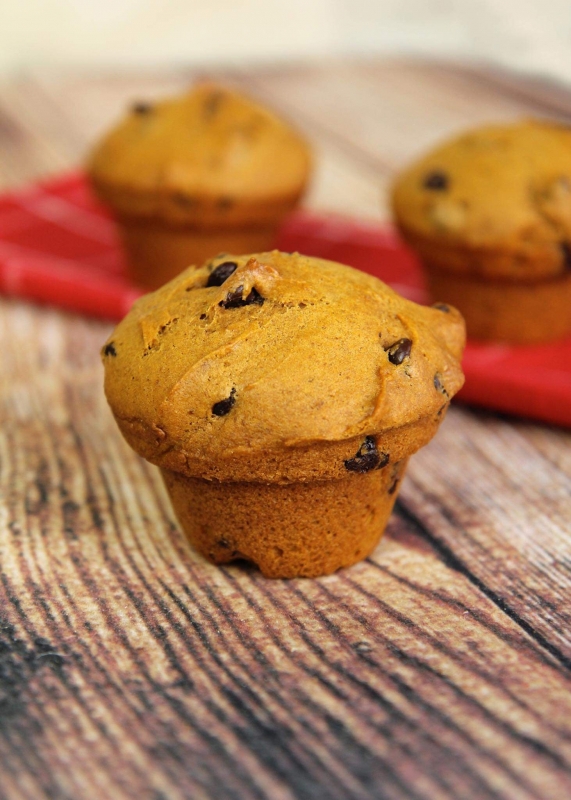 If you're throwing some parties this fall, you may want to consider a bread spider or bread turkey. Just pop out the middle and fill with your choice of dip. A bit creepy, yes, but also oddly intriguing.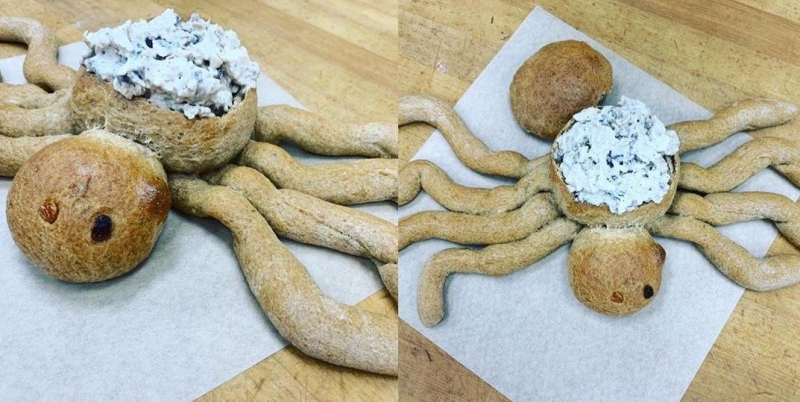 Other eery Halloween-inspired options:
Witches fingers (white bread sticks)
Slimy booger icing (espresso flavored)
Brains (strawberry marshmallow icing)
Address: 218 Main, Trussville, AL 35173
Hours: Mon,.-Fri. 7AM-6PM; Sat. 7AM-4PM
Big Spoon Creamery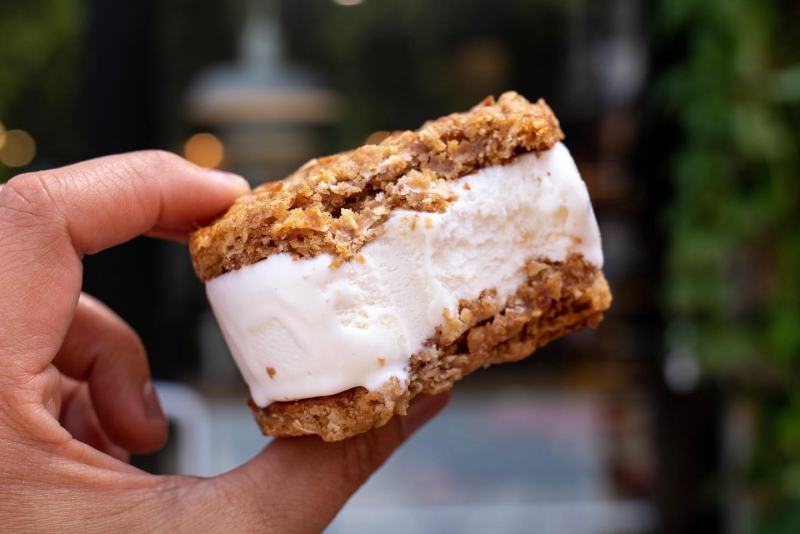 No matter the season, ice cream is always a delicious treat. I'm not sure how they do it, but Big Spoon Creamery always manages to create the most unique and incredible flavors.
If you haven't checked out their fall menu yet, get ready for your mind to be blown. Here are just a few to sample:
Goat cheese caramel apple pie
Apple cider sorbet
Oatmeal cream pie
Salted caramel
Coffee almond toffee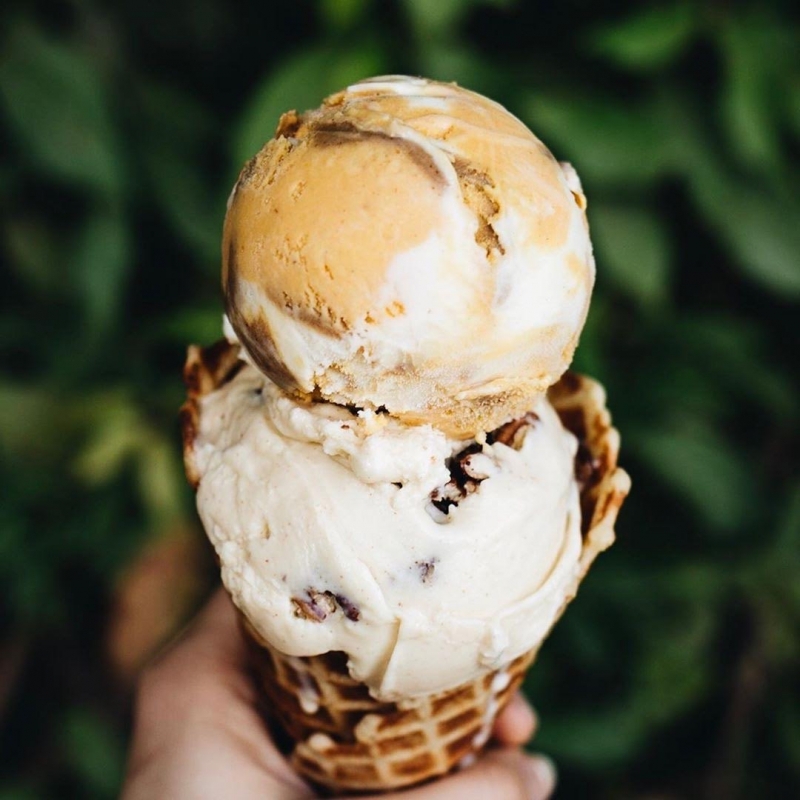 My pick is the pumpkin gingersnap cheesecake—available in scoops, sammies and pints.
Tip: pair it with a brown sugar spice cone for ultimate autumn feels.
Address: 4000 3rd Ave S., Birmingham, AL 35222; 927 Oxmoor Rd., Homewood, AL 35209
Hours: Sun.-Thurs. Noon-9PM; Fri.-Sat. Noon-10PM
The Birmingham Candy Company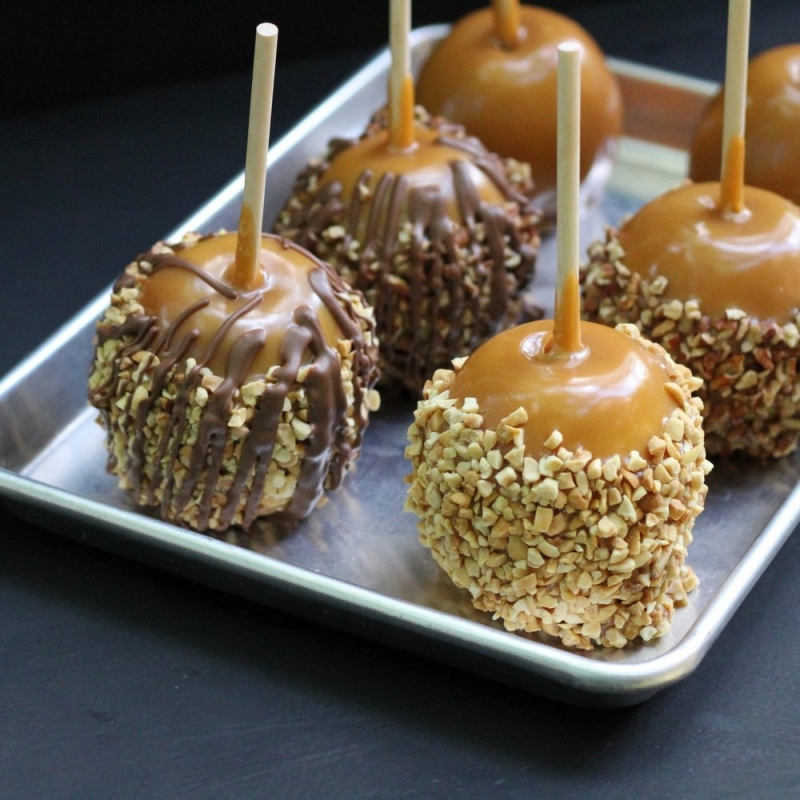 Nothing says fall like sweet, crisp candy apples. There's no better spot in town to get them than The Birmingham Candy Company.
Choose from a variety of toppings, such as:
Caramel
Peanuts
Chocolate
And more!
Address: Pizitz Food Hall. 1821 2nd Ave N., Birmingham, AL 35203
Hours: Mon.-Sat. 11AM-8PM; Sun. 11AM-3PM
Byndel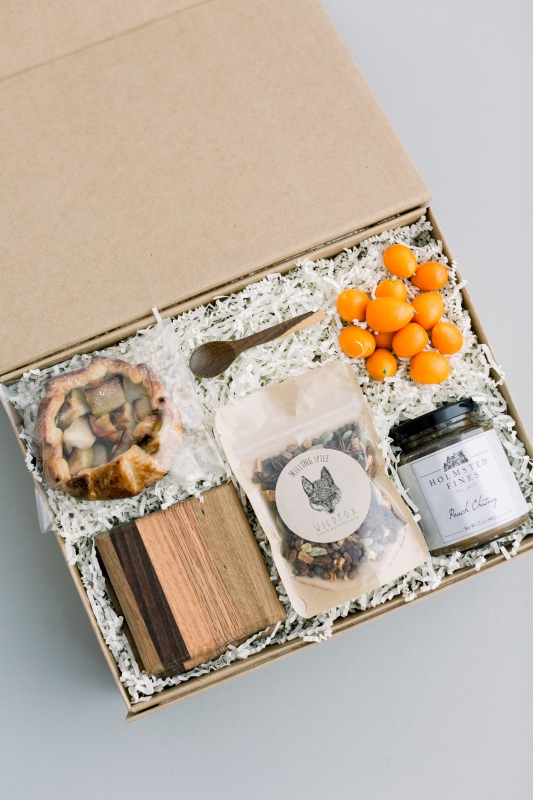 Nothing beats a box of goodies. Especially when it's filled with fall treats. So check out the Autumn box from Byndel.
Inside you'll find:
Apple Galette from Continental Bakery
Mulling spice by Wildfox Tea
Peach chutney by Holmsted Fines
Kumquats grown by Petals from the Past
Wooden Coasters by Magic City WoodworksMini Wooden Spoon by The Spoon Man
Contact: 205.565.5889; hello@byndel.com
Who offers your favorite fall treats in Birmingham?