Sponsored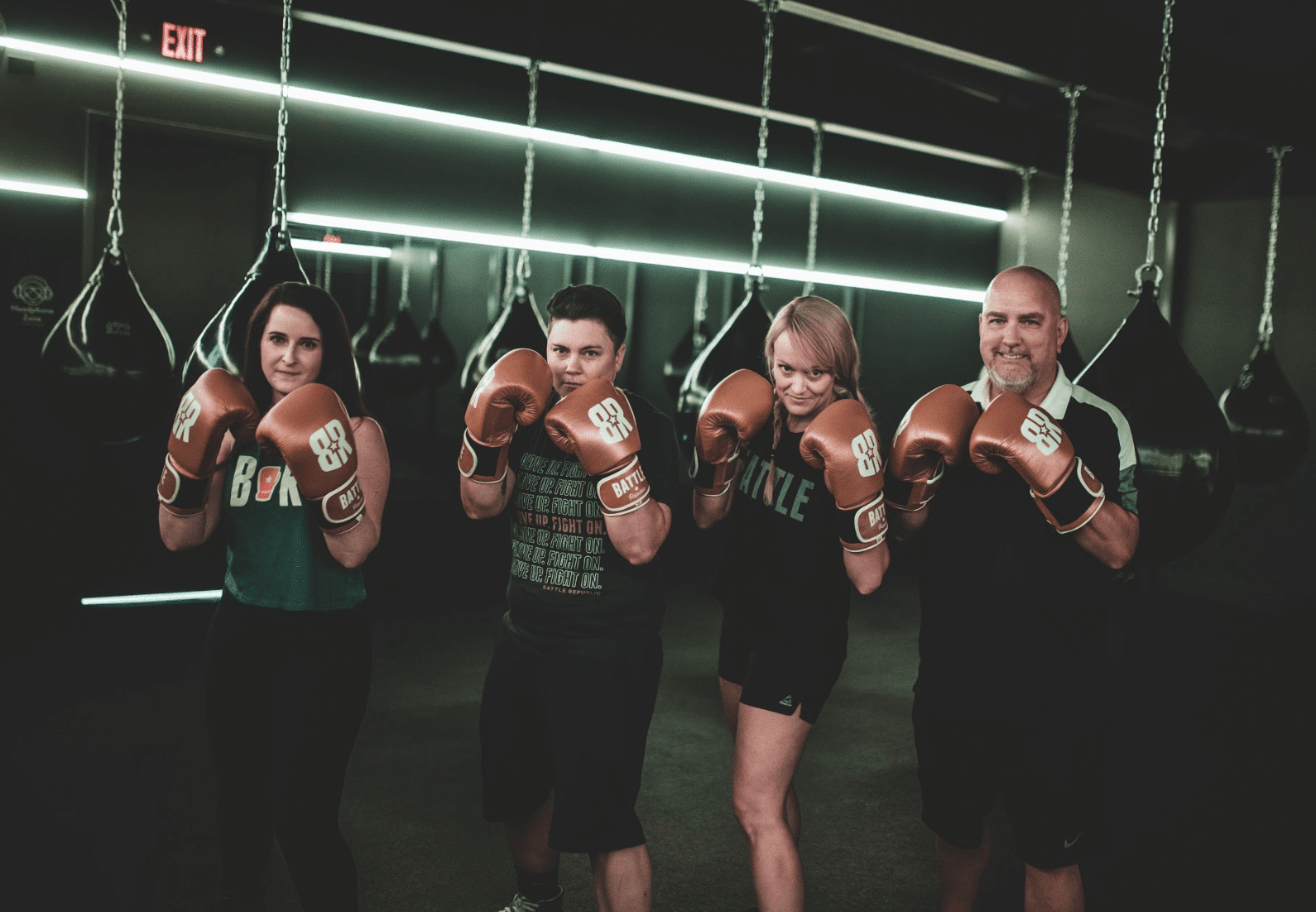 We all have battles to fight each day, whether it's a stressful event or challenge we're facing. Members of Battle Republic in Birmingham are taking their battles to the punching bag, and it's helping them in more ways than one. We spoke with the gym's dedicated Golden Gloves winners to learn more about the Go for the Gold program, how they got their gloves and why they keep coming back.
What's the Go for the Gold program?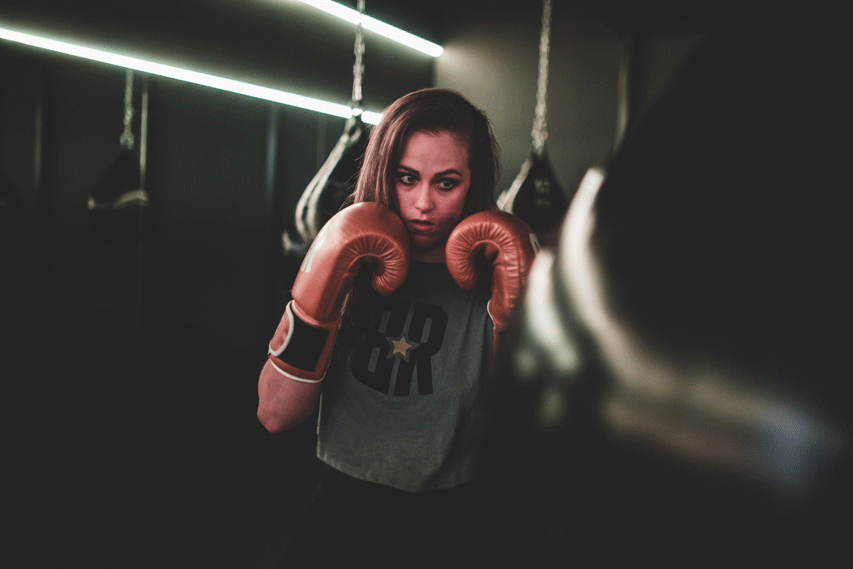 Battle Republic's Golden Gloves are reserved for those who are not only committed to their workouts, but also to going above and beyond each time. In order to be entered to win, participants must:
Purchase or rent a heart rate monitor
Attend classes regularly
Earn 3,000 points each month by staying in the "gold" zone as long as possible
Those who earn 3,000 points are entered into a monthly drawing to win Battle Republic's coveted Golden Gloves.
The "gold" zone
What's the "gold" zone, you ask? It's the target heart rate for each workout (80 percent of your max heart rate). Because it's under your max heart rate, you can pace yourself during class. The longer you stay there, or in the "red" zone above it, the more points you get.
Lindsey Miller, founder of Battle Republic, says it's all about balance. "Instead of maxing it out the entire class, we encourage members to stay in the 'gold' zone so they can maintain endurance throughout the workout."
Another bonus? By staying in the "gold" and "red" zones, you'll continue to burn even more calories after the workout is over.
How can you track your performance?
Battle Republic makes it easy to track your progress on your path to becoming a Golden Gloves winner. According to Stephen Craft, a Golden Gloves winner who you'll meet later in the story, "The whole experience is very seamless with interactive technology. After each class, you get an email of your performance. During class, you can check the screen and get constant feedback."
Because of this technology, you'll always be able to know what zone you're in. Remember, the goal is to go for the gold!
Meet the winners
Get to know the badass athletes that are the Golden Gloves winners below.
Meghan McCay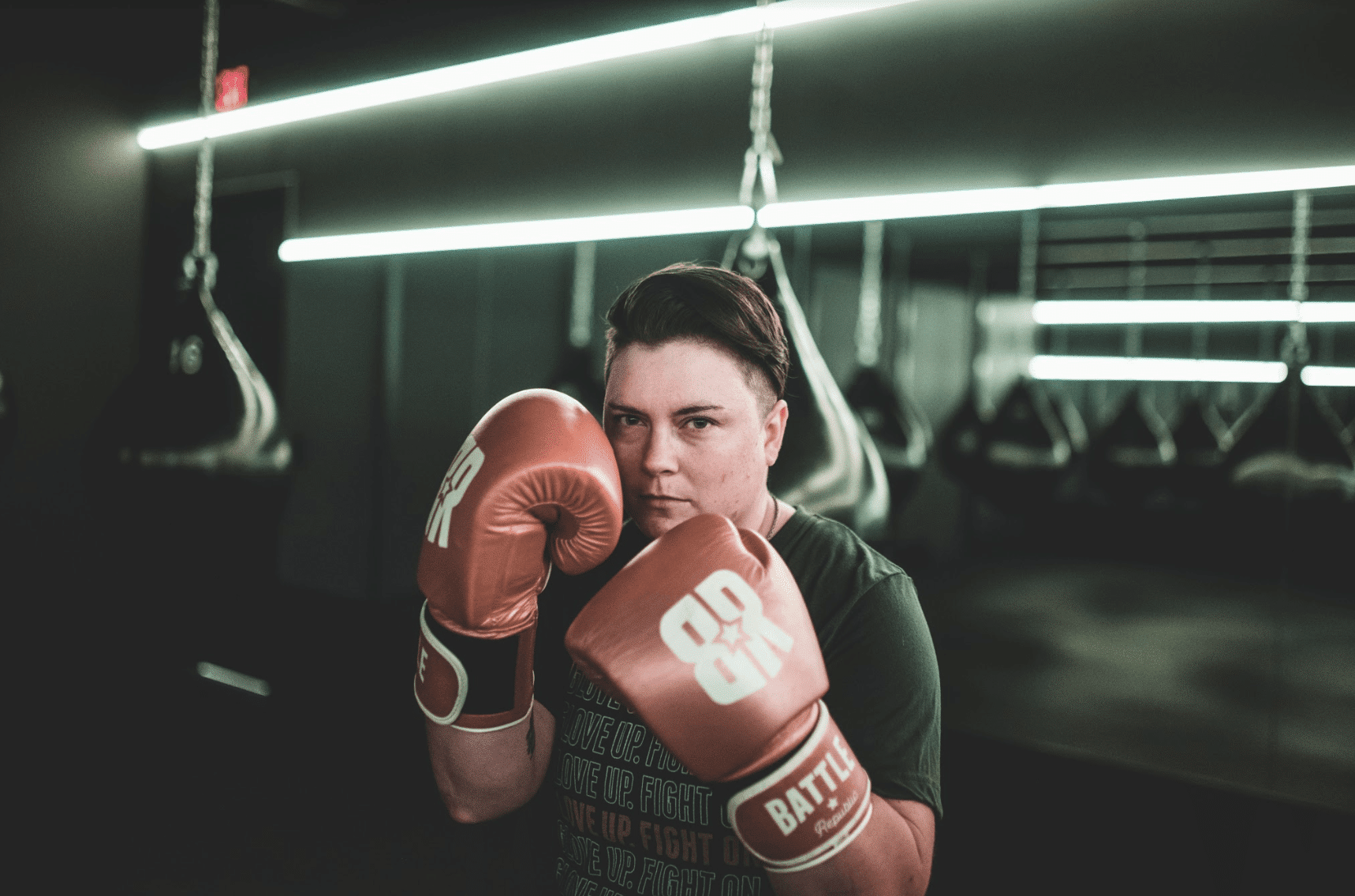 Meghan McCay works for Birmingham Animal Control. She loves animals, but her job can be stressful. And boxing is a sure way to beat the stress.
She's seen positive results from Battle Republic both physically and emotionally. Those results, combined with the community, keep her coming back. "I felt I'd made new positive and encouraging friends from the beginning," she said. "I struggle with depression, and it's gotten so much better since going there."
Anna Croft
Anna Croft, an accountant with PwC, first noticed Battle Republic when the building was under construction. As a Homewood resident, she tries to stay on top of what's going on in her community. She worked out at the gym the first week it was open.
"It's a great place," said Croft. "It's a place to feel included. From your first class, you'll feel part of the Battle family. It's uplifting and will get you motivated for your day or week."
Lauren Scott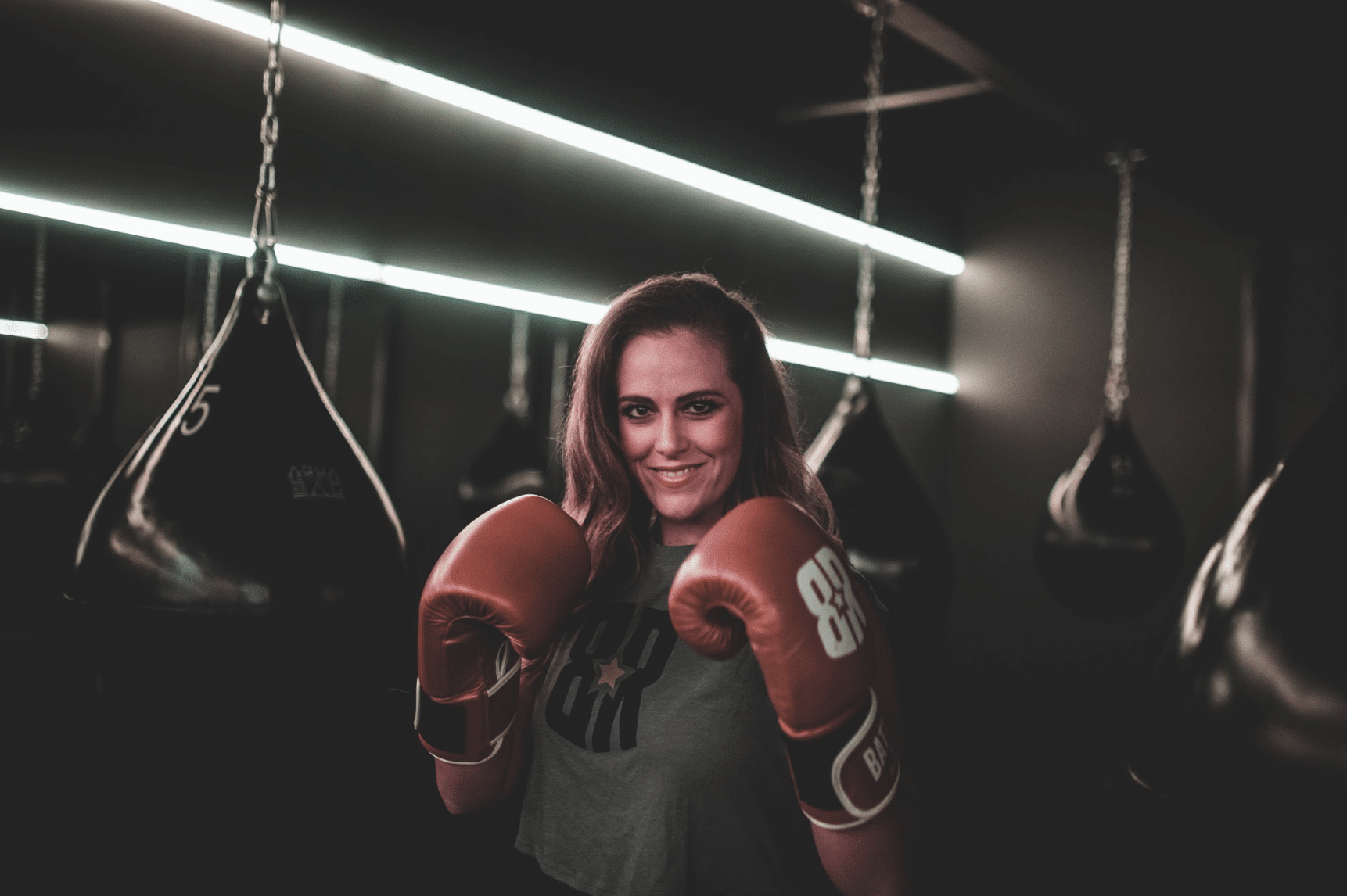 Despite traveling a lot for her job with O'Neal Steel, Lauren Scott has made workouts at Battle Republic a priority since she started in May. "I immediately became obsessed with it," she said.
Scott tries to go at least five or six times per week. The community and positive energy keep her coming back.
"Battle Republic is more than working out. You do get a great workout in, but it empowers you. You leave in better spirits and ready to take on your week or whatever your goal is. I leave in a better mood all around."
Heather Joe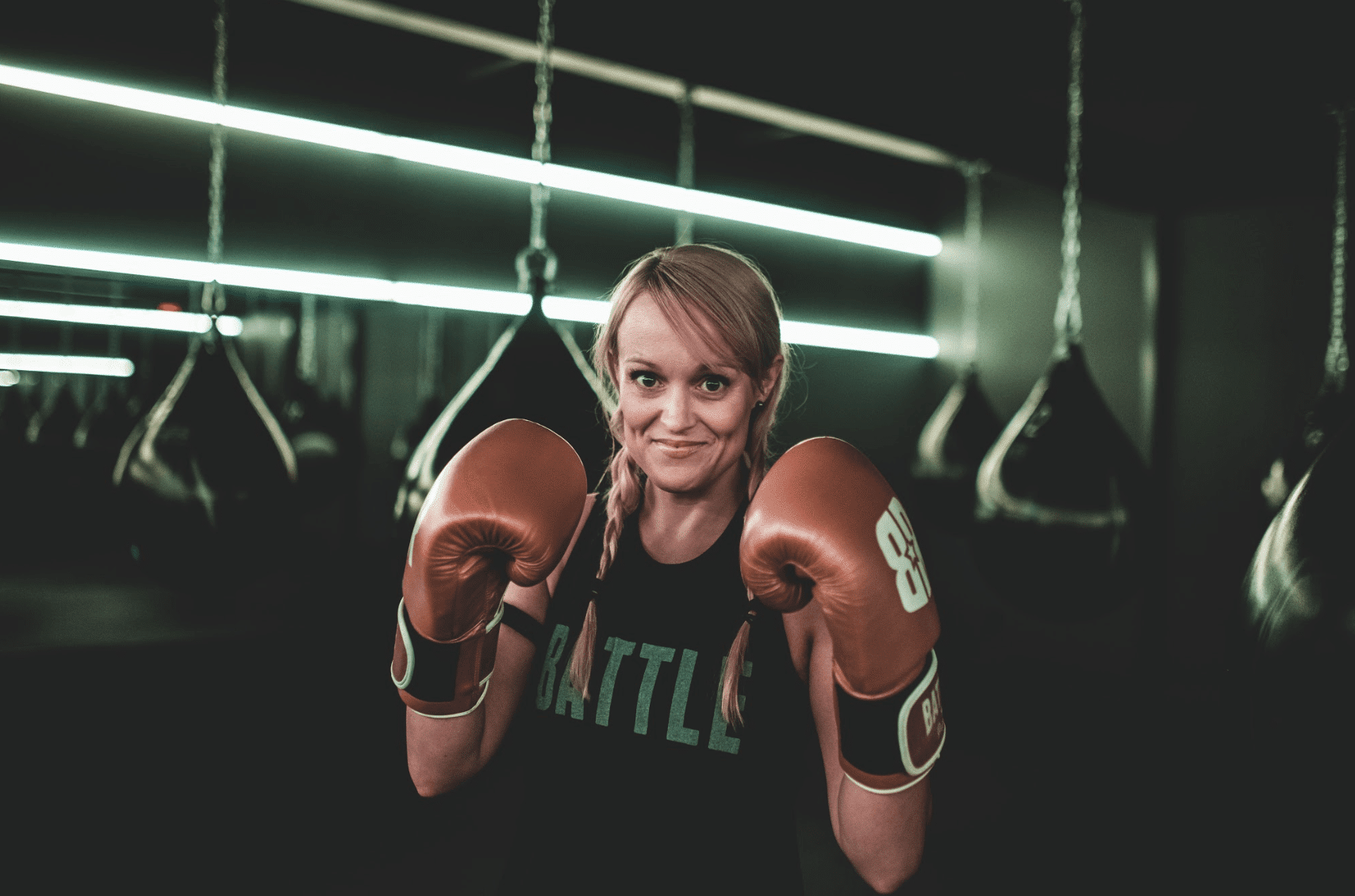 Heather Joe, a nurse anesthetist, has been a marathon runner for years. When an injury sidelined her running, she decided to give Battle Republic a try. "I talked my physical therapist into letting me go the first week they opened," she said.
She thought her workouts at Battle would be temporary and get her through until she could run again, but that wasn't the case.
"It's turned into much more than that," she said. "It's a full-body workout and huge stress reliever. The owners, instructors and people who work there have become my family. They're so hospitable and nice. I've made a lot of friends there."
Stephen Craft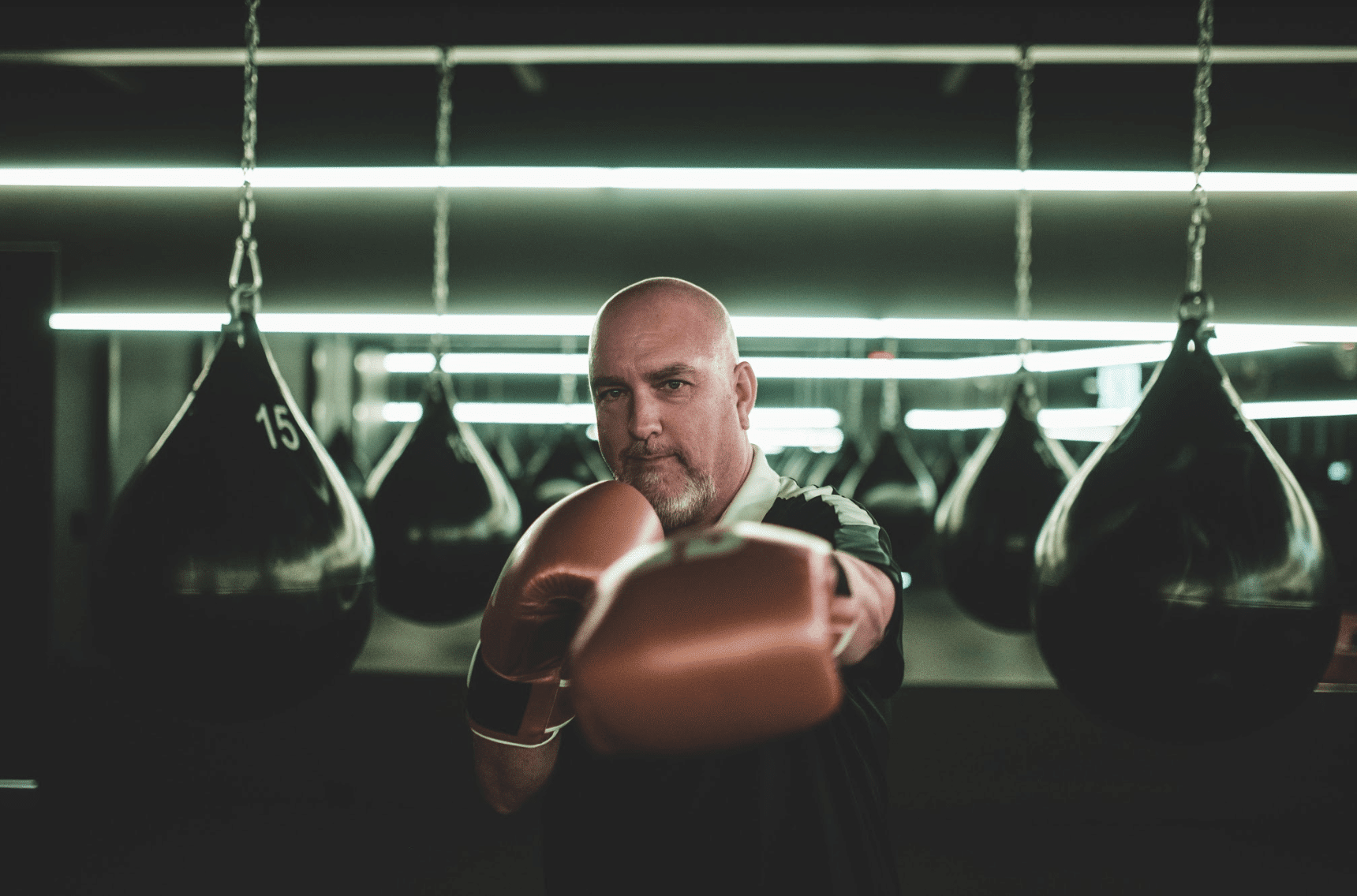 Stephen Craft, Dean of Stephens College of Business at the University of Montevallo, goes to Battle Republic a lot–every. single. day!  "I have gotten to an age where I realized the first part of my life health was a gift, but it's up to me to be healthy for the second part of my life," he said.
He appreciates that Battle Republic is accessible. "If you need to modify exercise you can," he said. "At first I had to modify, but now I've built up enough strength and stamina to do the whole class. It's something you can approach from all levels of fitness."
The Battle Fam
"It is hard to believe that we did not even know most of our members seven months ago, because they have truly become our family. We never could have imagined the impact that these Golden Gloves winners and our entire community would have on us personally. We are inspired by their grit and soul every single day. This wouldn't be the Battle we all know and love without them. These people level up and get it after it day in and day out, much respect for the badassery and genuine spirit of our entire Battle Fam."

Lindsey Miller, founder of Battle Republic
Ready to give it a try?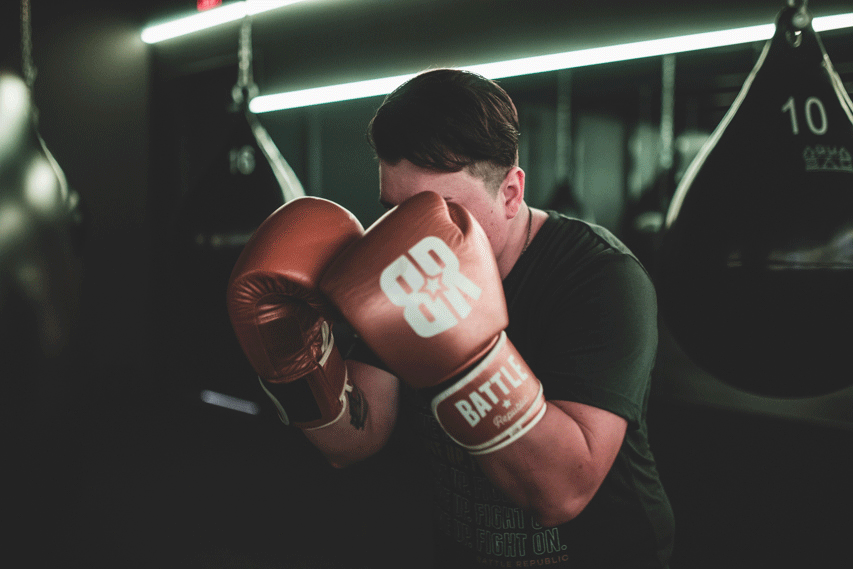 The Battle Fam is sure to welcome you, too. See what all the hype is about by signing up here!
Sponsored by: