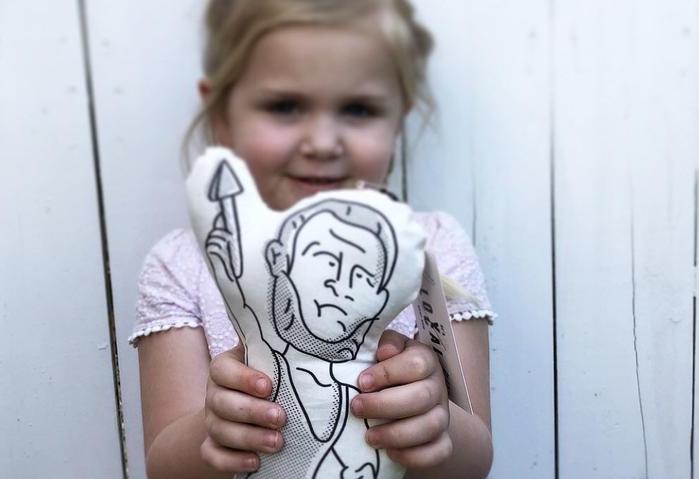 Looking for some artwork? Better hit up Etsy! From fun Vulcan prints to ornaments of the Magic City skyline, here are five local Etsy shops selling Birmingham-inspired art.
Artwork By Kaitlin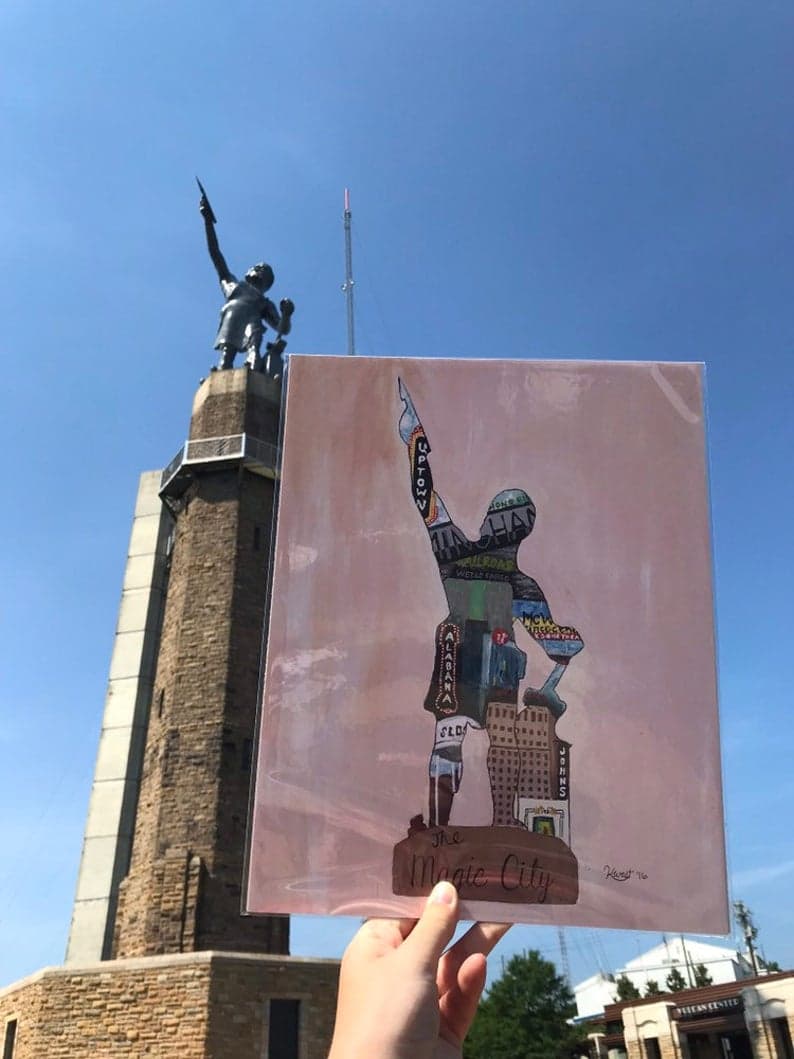 I love a good print. Especially when it's sporting something as awesome as Birmingham's beloved Vulcan.
Want to see the coolest statue ever hanging on your wall? Then definitely check out Artwork By Kaitlin on Etsy.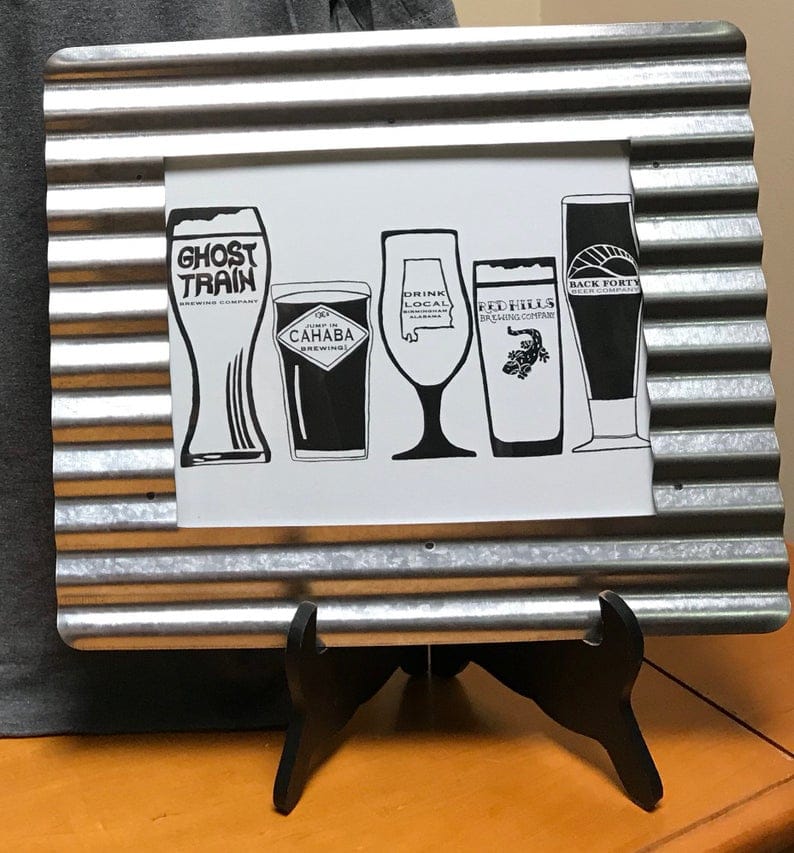 This local artist features all sorts of fun artwork inspired by the Magic City, such as:
Oil paintings
Cards
Acrylic painting prints
T-shirts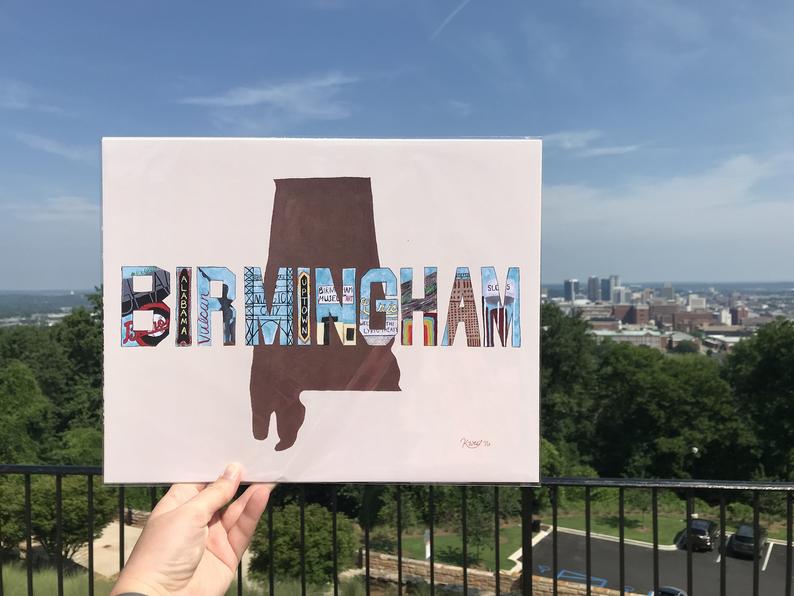 Shop Name: ArtworkByKaitlin
Location: Birmingham, AL
Rating: 5 stars
Lauren Mary Home
For personalized home decor and accessories in custom colors, Lauren Mary Home offers an array of exciting art pieces.
One, in particular, that I just can't get enough of is the Wall Art Bus Scroll (shown above).
Not only do I love the concept, but some of Birmingham's coolest and most historic places are listed in bold black and white. How can you resist?
Shop Name: laurenmaryHOME
Location: Birmingham, AL
Rating: 5 stars
Sawdust & Sweet Tea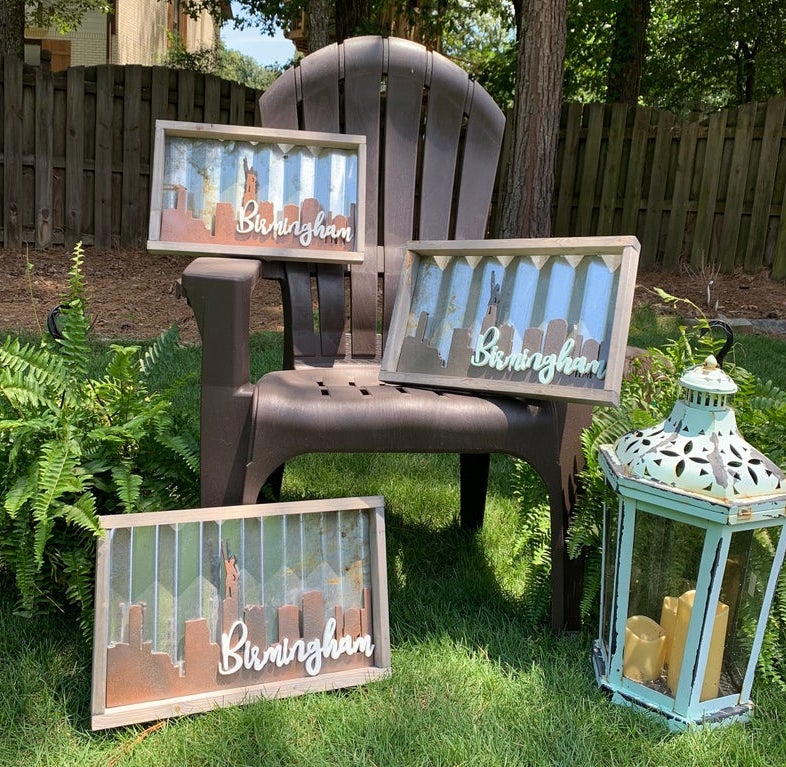 Love handmade farmhouse decor? Me too! Even more when it rocks a custom design made special for me.
Sawdust & Sweet Tea offers so many great items, such as:
Table decor
Flower boxes
Corbels
Scroll art
And more!
Be sure to check out this shops seasonal collections. From fall pumpkins to spring lemons, they'll definitely hit your sweet spot.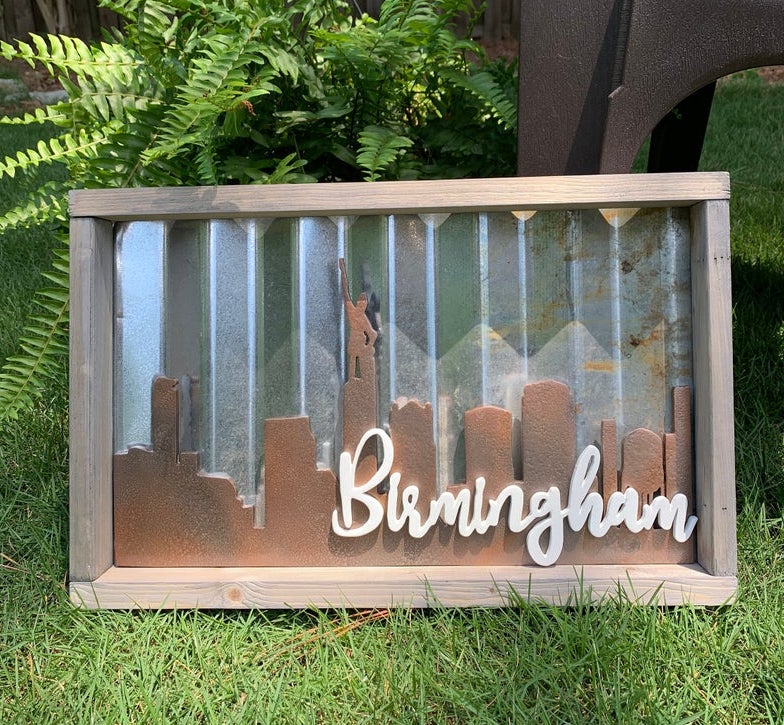 This sign of Birmingham's city skyline is one of my favorites from this shop. Made with vintage metal, weathered wood and metallic finishes, I think it represents the "Steel City" perfectly.
Shop Name: SawdustnSweetTea
Location: Birmingham, AL
Rating: 5 stars
Erin Melaney Designs
These Birmingham-inspired ornaments by Erin Melaney Designs are one of my favorite finds from a local Etsy shop. Aren't they adorable?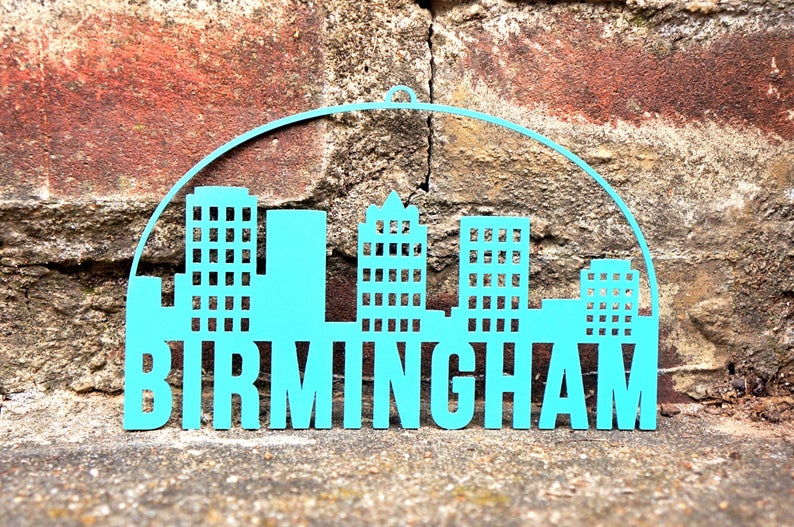 The coolest part is that many of the ornament designs pay special tribute to a unique feature about a specific neighborhood in Birmingham.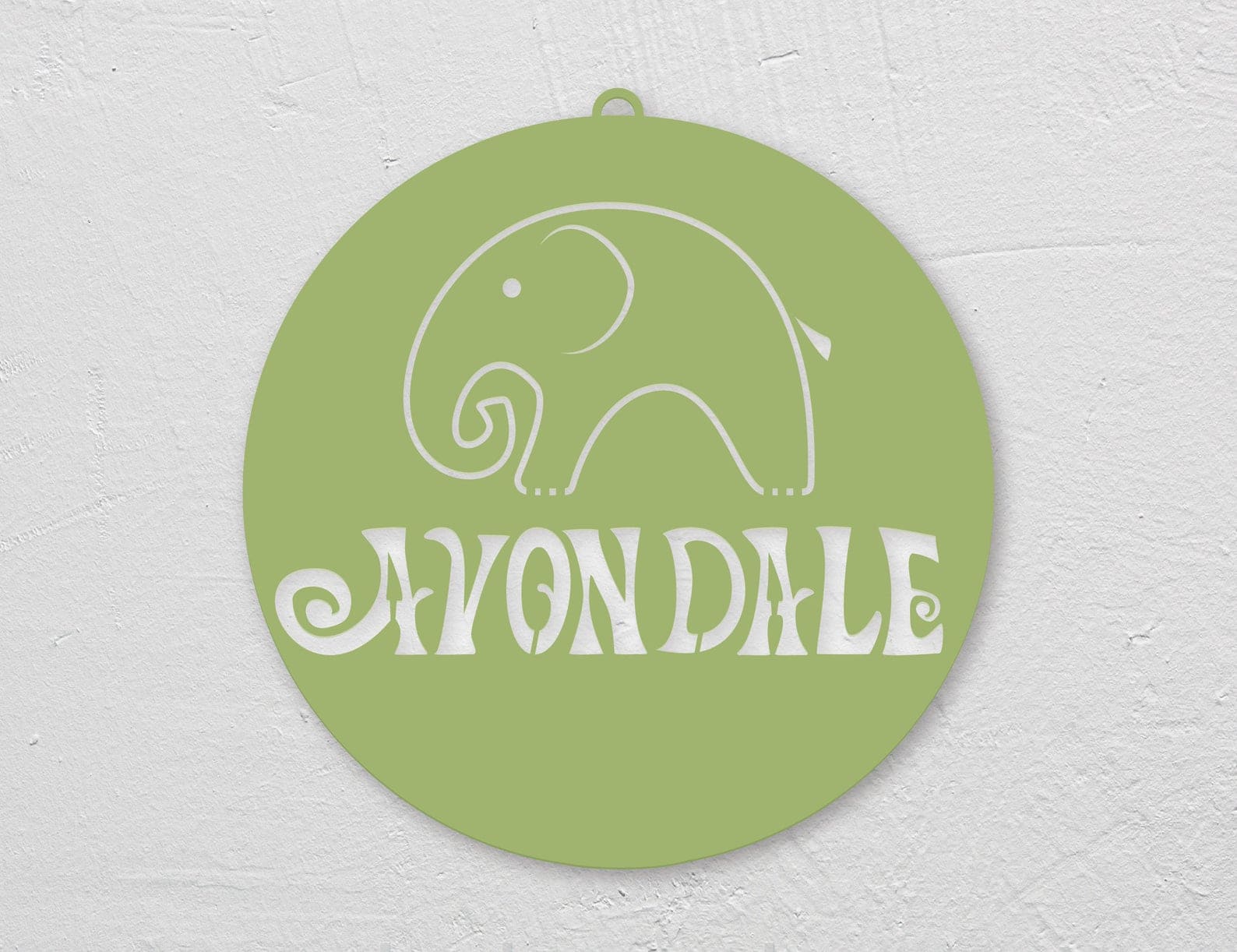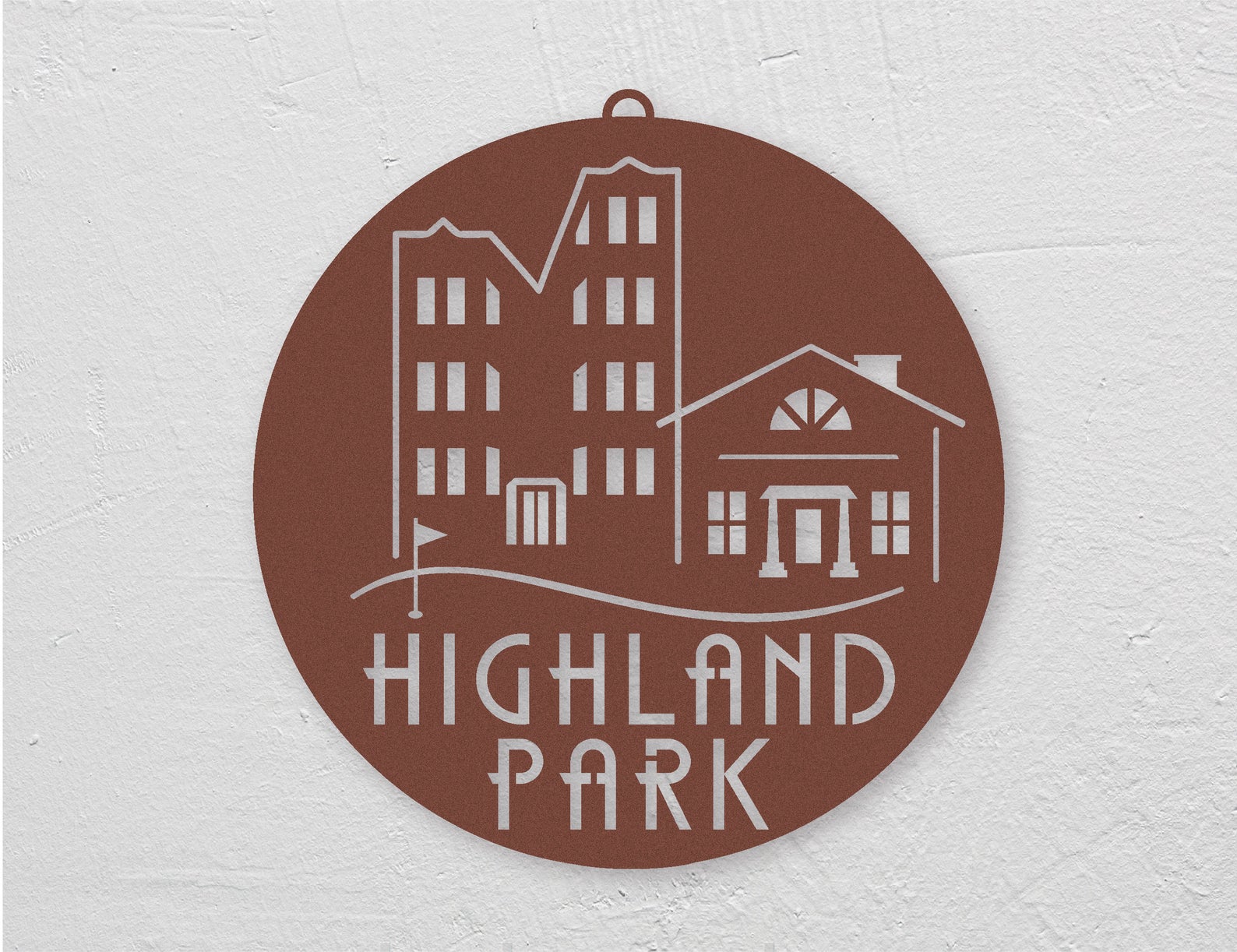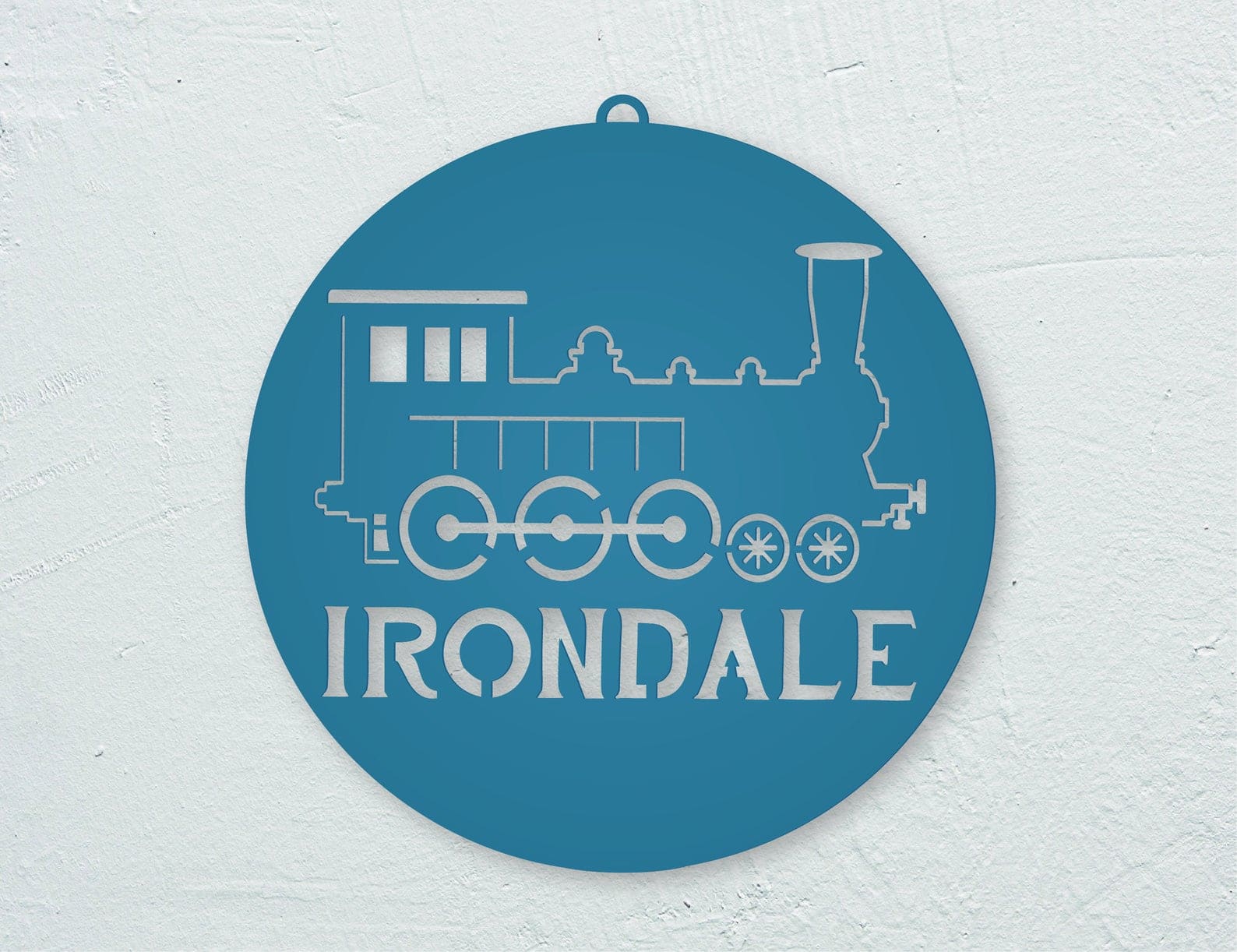 Shop Name: ErinMelaneyDesigns
Location: Birmingham, AL
Rating: 5 stars
City Folk Creative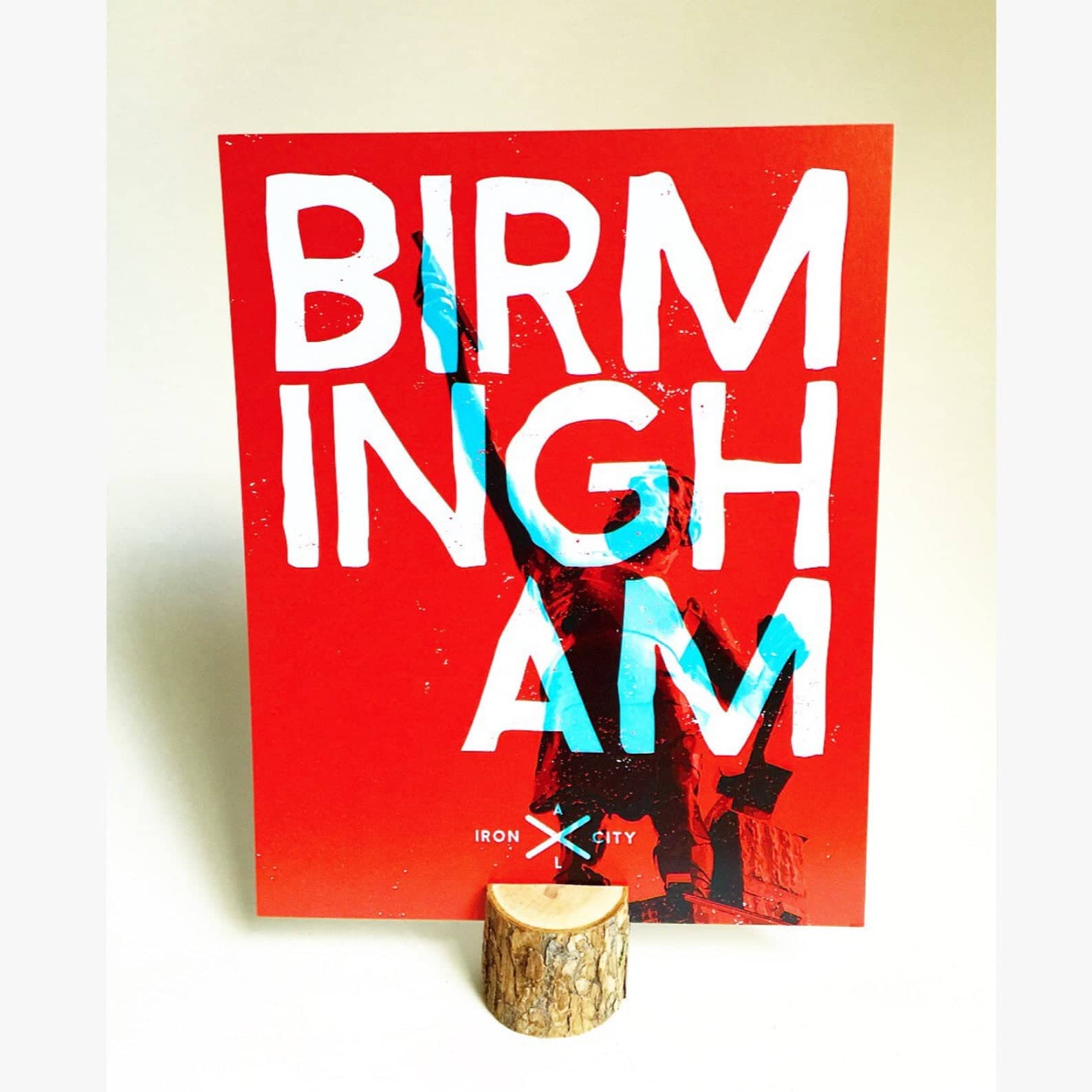 Let me introduce you to one of the coolest Birmingham Etsy shops—City Folk Creative.
This store features a variety of art, like prints, posters and cards. The best part—all products are dedicated to the Magic City.
If you're looking for some artwork that will give your drab wall some pizzazz, this Birmingham poster of the Vulcan is just the pop of color you need.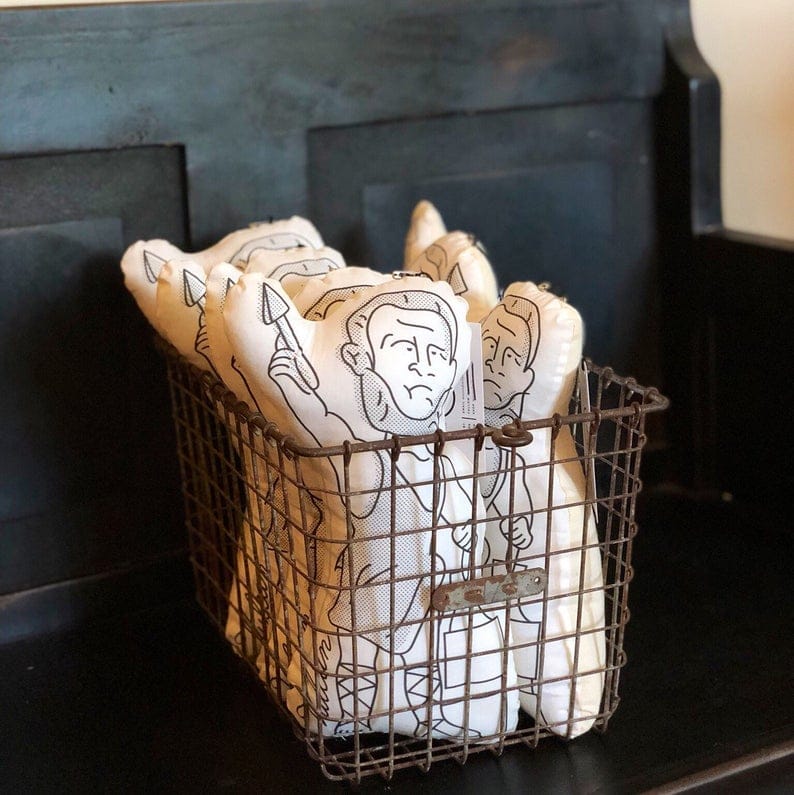 I couldn't resist including these Birmingham Vulcan Statue plushes. Whether you set it on a shelve as a funny attention grabber or use it as a lovey to hug on, both options are totally worth your while.
Shop Name: CityfolkCreative
Location: Birmingham, AL
Rating: 5 stars
Sarias Creates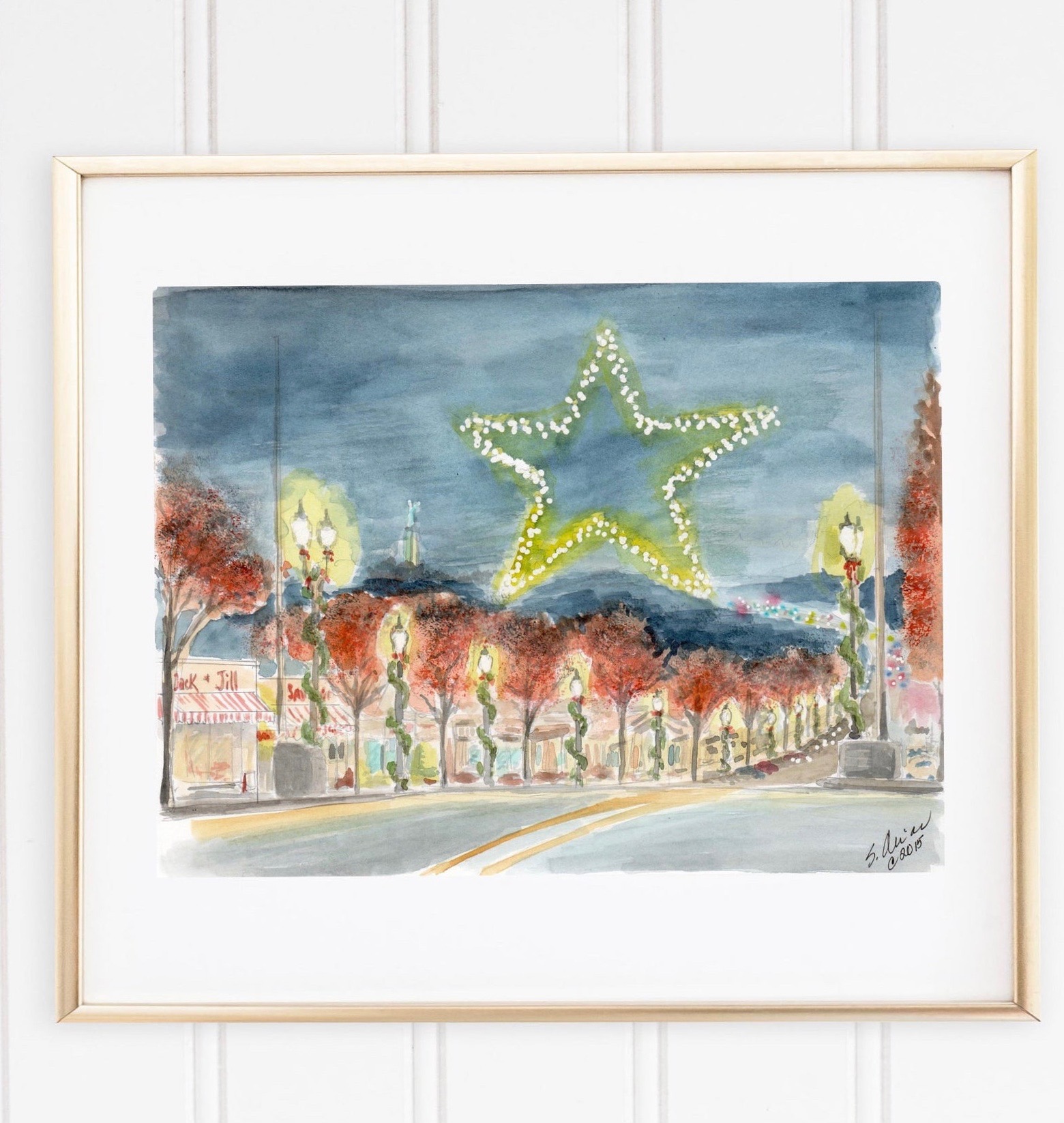 Original watercolors, portraits and prints become even more beautiful when they capture special elements in the Magic City. Find them at local Birmingham Etsy shop Sarias Creates.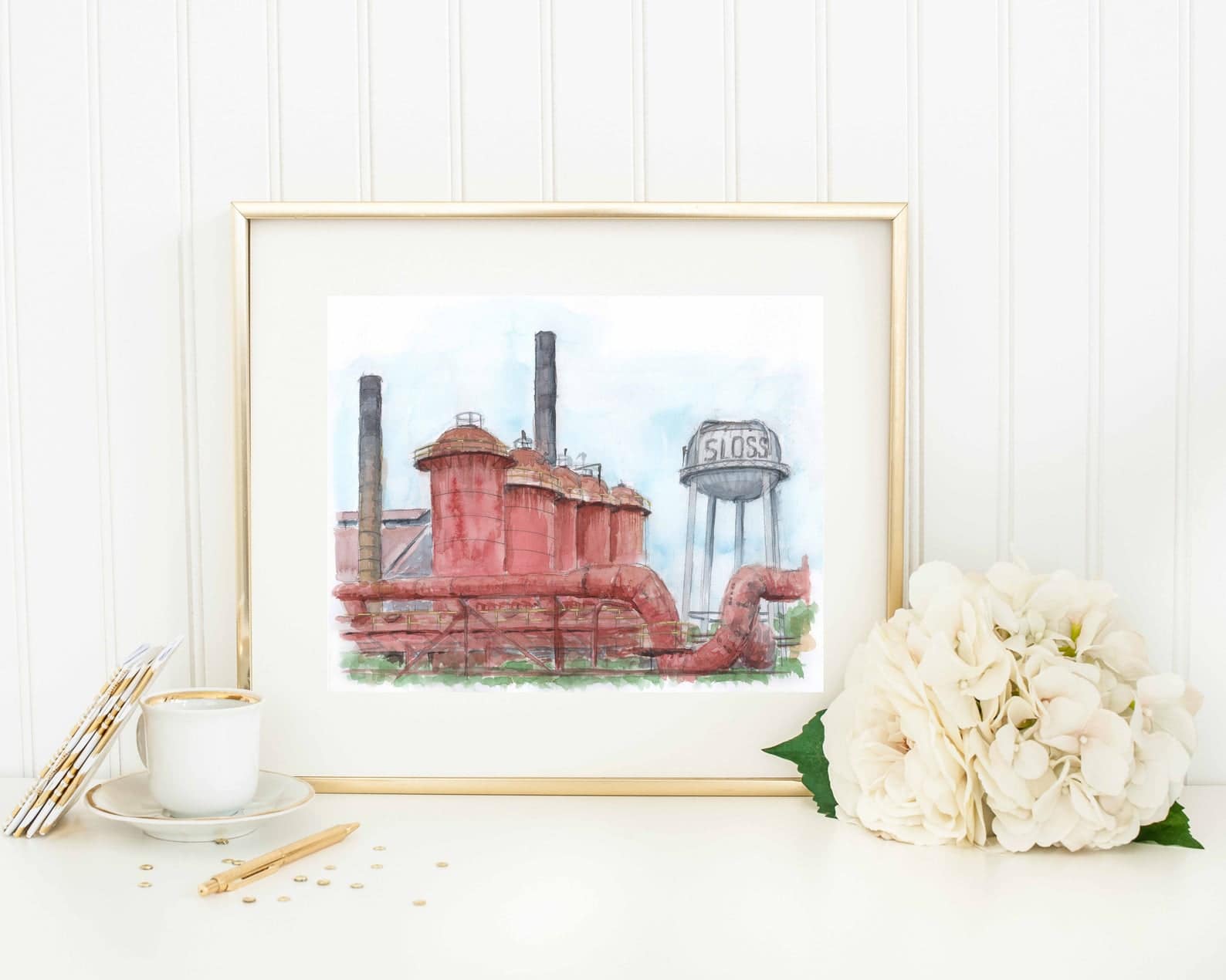 My favorite is the watercolor print of a Birmingham map. Not only is it unique, but it's so much fun to run your eyes over it while spotting some of your favorite places around town.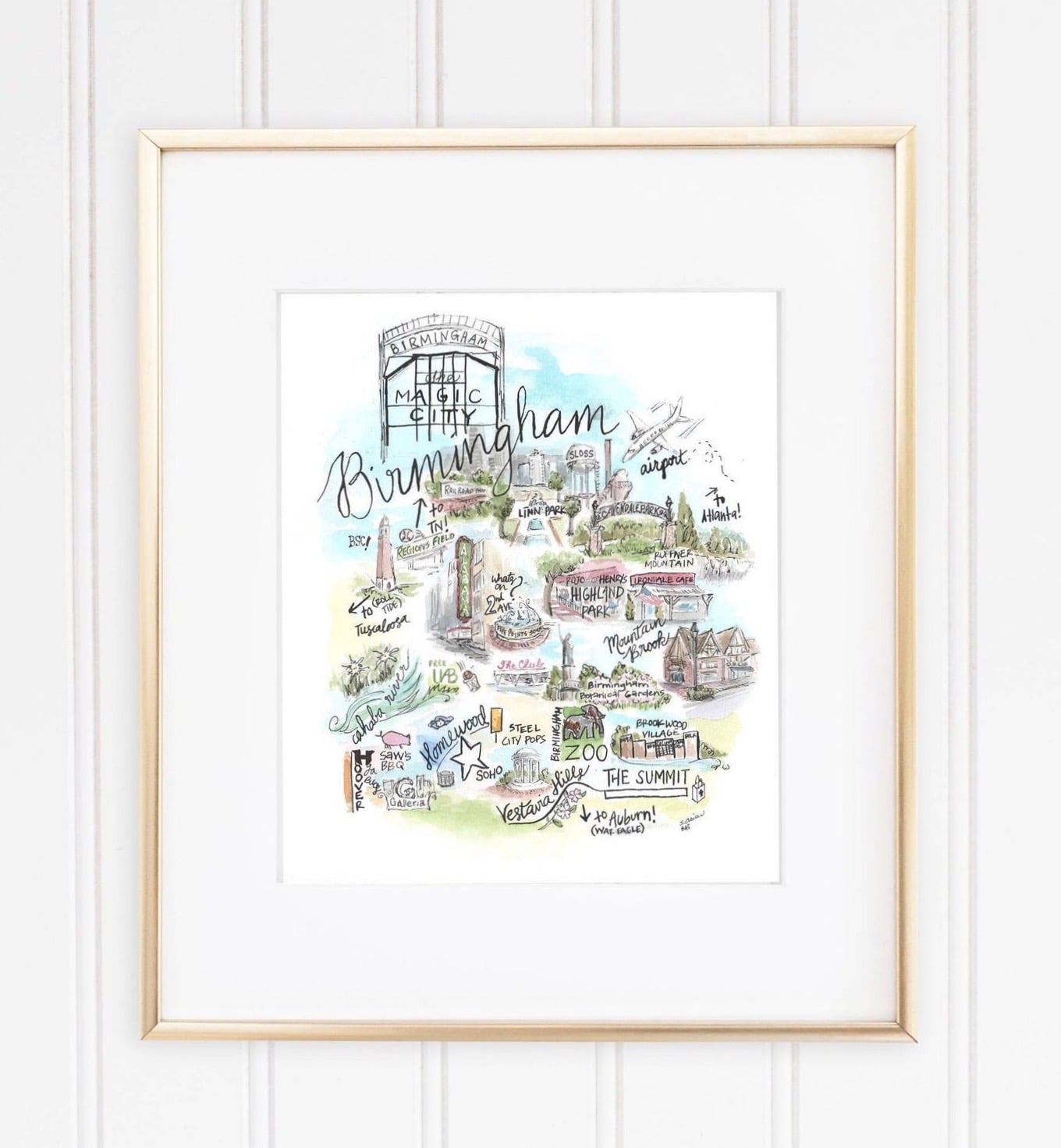 Shop Name: SariasCreates
Location: Birmingham, AL
Rating: 5 stars
Know of other Etsy shops in Birmingham Alabama that sell cool, original art? Let us know who they are!