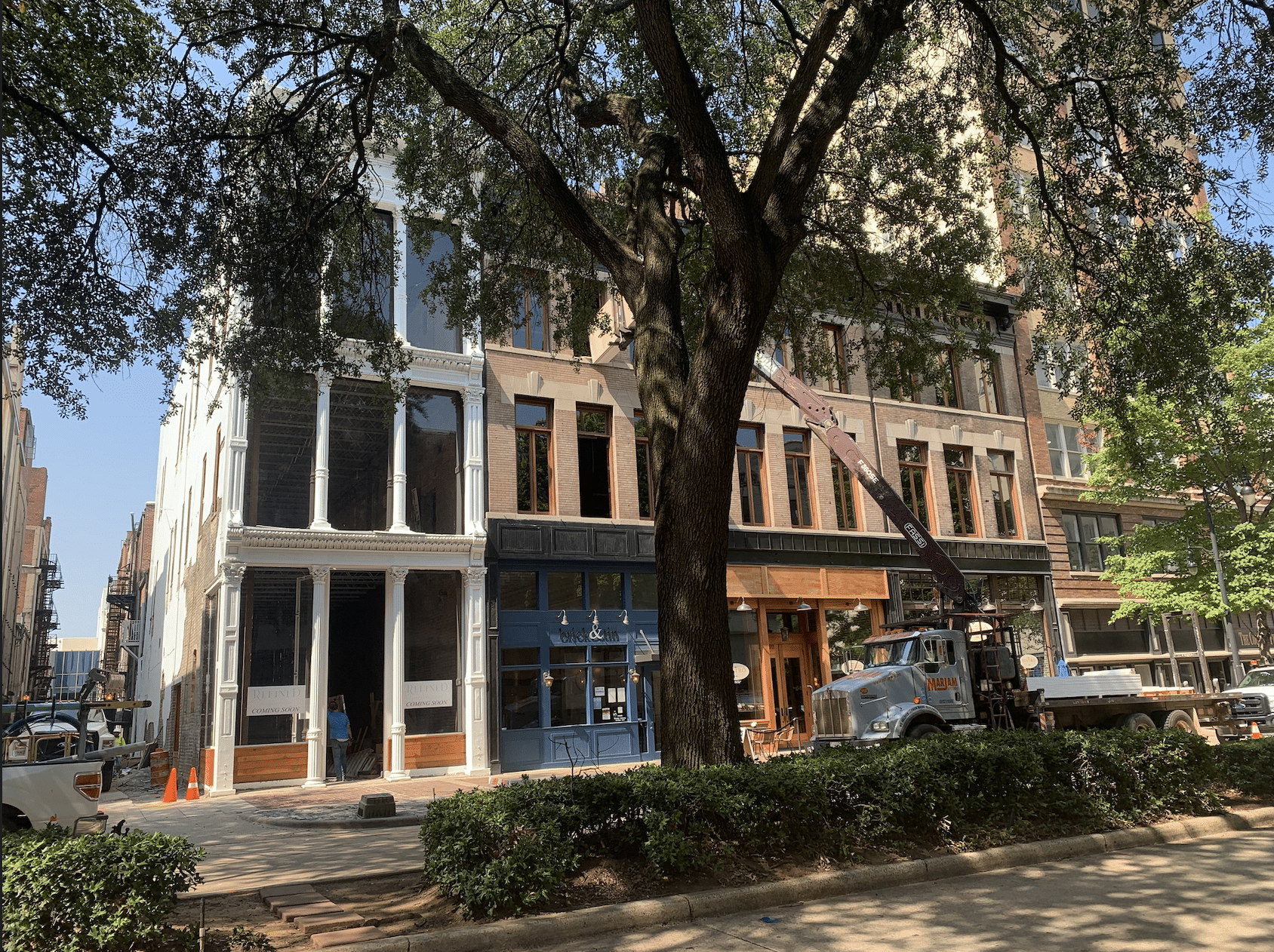 The Iron Age building on 20th Street in downtown Birmingham is getting new life with the addition of Refined Bridal Boutique and office space. Learn more about the building and its budding future!
Former home of Parisian department store
The historical Iron Age building dates back to 1886, and it's one of the only two cast iron buildings in downtown Birmingham. It's the former home of Parisian department store, which was founded in Birmingham in 1887. An original Parisian safe still sits in the building!
Harsha Hatti, CEO of CoreLinQ Innovations, owns the Iron Age building and adjacent properties. The Iron Age building stuck out to him in particular due to its style. "I wanted it to be a showpiece in the city of Birmingham," he said.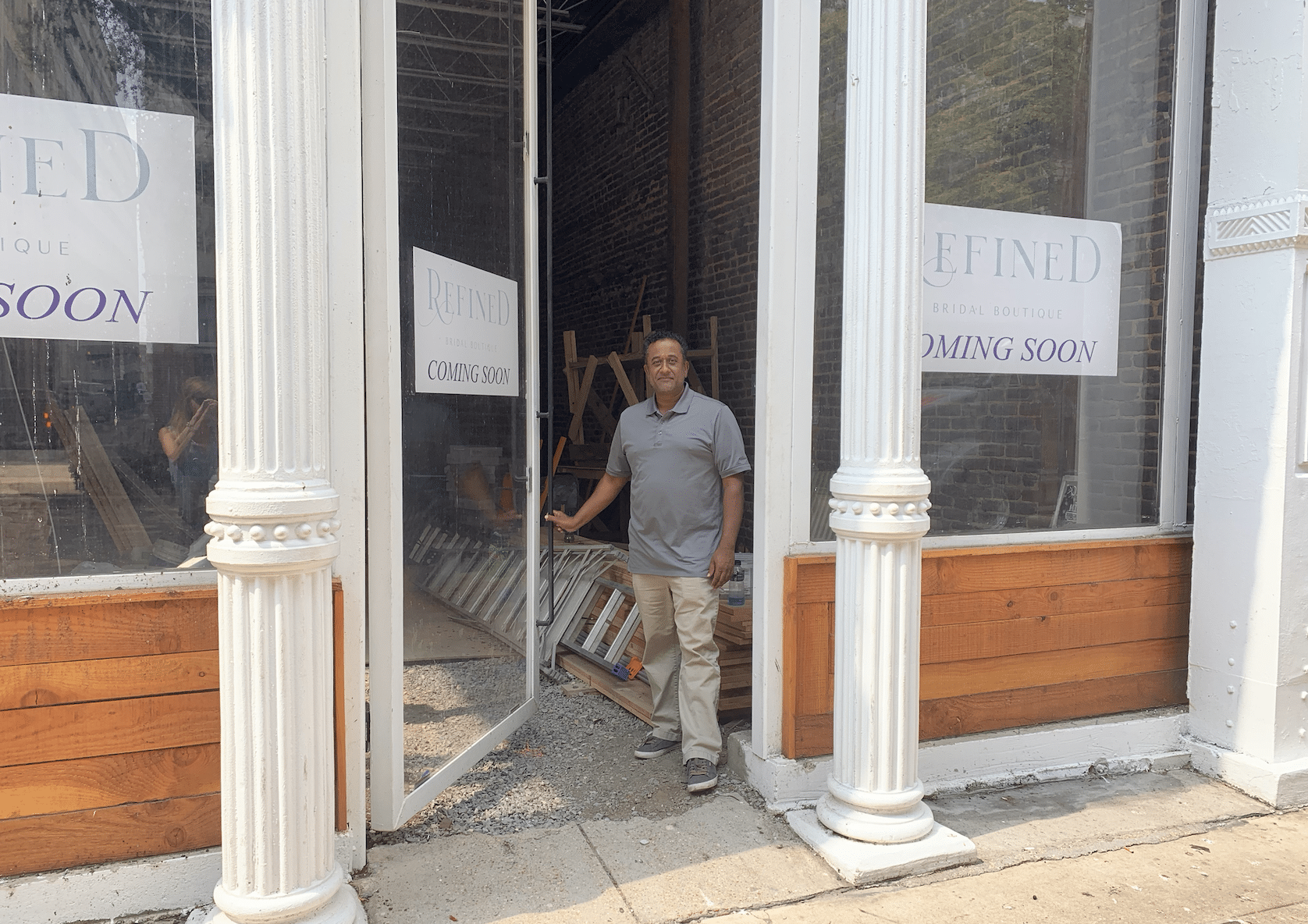 Design facts
The Iron Age building now boasts the tallest hinged door in the state of Alabama (see above). It's a whopping 3,000 pounds.
The windows are made of Lexan polycarbonate material, which is typically found in aquariums. Each window is six feet wide by 16 feet tall.
All interior beams had to be removed during the renovation, so for nine months the 60-foot facade was standing without support.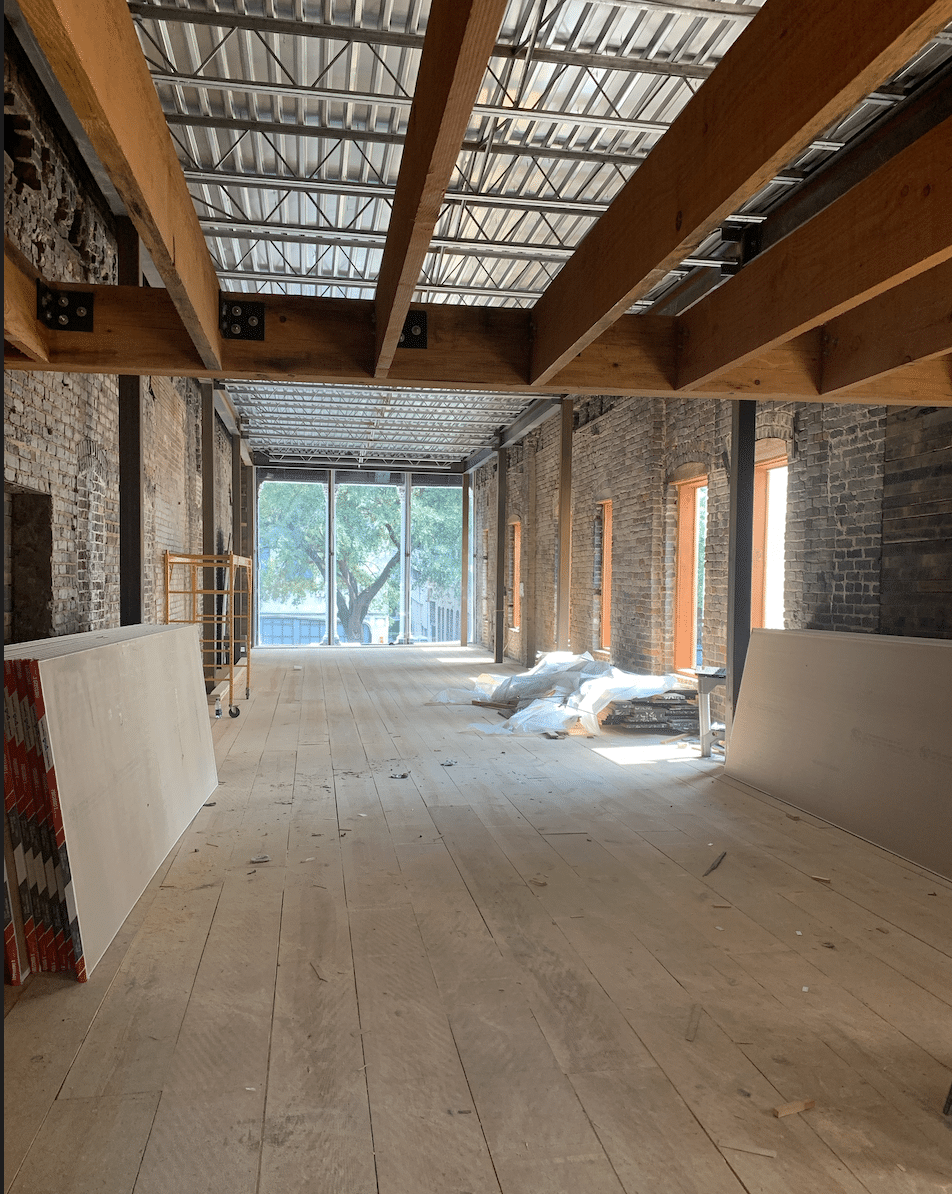 The future
The four buildings on the 20th Street block are known as the Iron Age Project. Hatti is moving his company's offices to the space, and other office tenants are signing on (stay tuned!). Popular Birmingham restaurants Brick & Tin and Bistro 218 already occupy the bottom floor of the block.
More about Refined Bridal Boutique 
Refined Bridal Boutique will be opening on the first floor of the Iron Age building later this fall. Christina Sloan, owner of the boutique, is a former wedding planner. She felt there was a gap in the wedding dress space for brides in Birmingham. "I started seeing a need for something different," she said.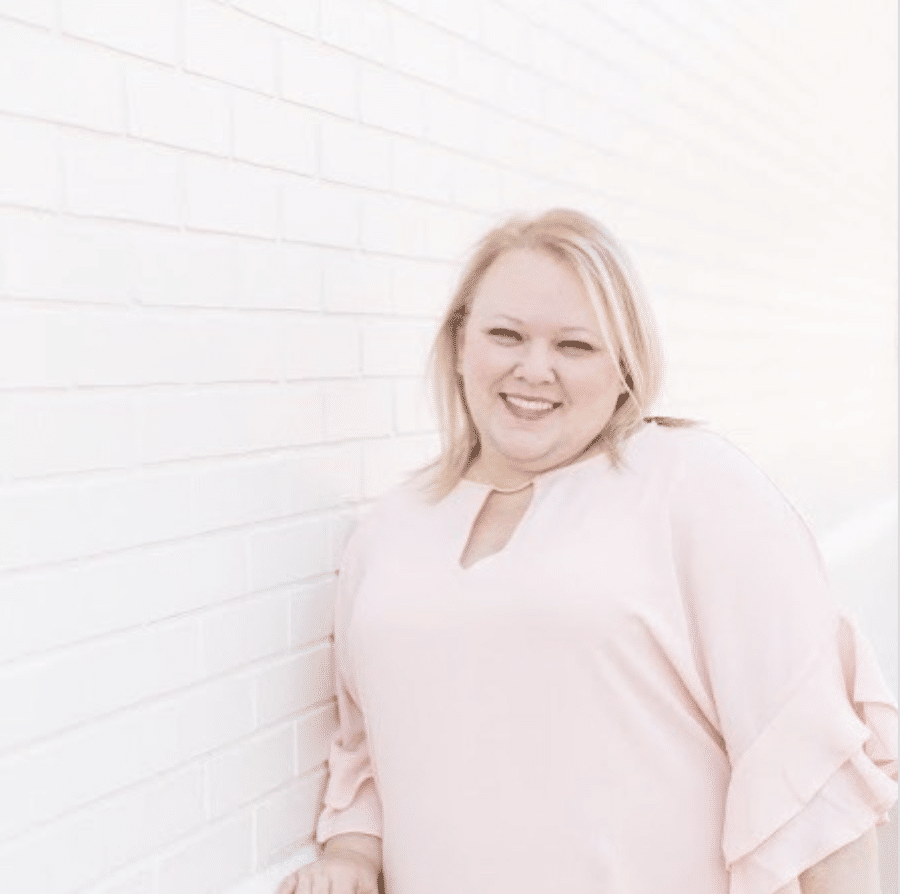 The boutique will offer a mix of classic and modern wedding dress styles. Sloan hopes Birmingham brides can find exactly what they're looking for at home instead of traveling to Dallas or Atlanta. In addition to well-known wedding dress designers like Pronovias and WToo By Watters, Refined Bridal Boutique will also feature private label gowns and local jewelry makers.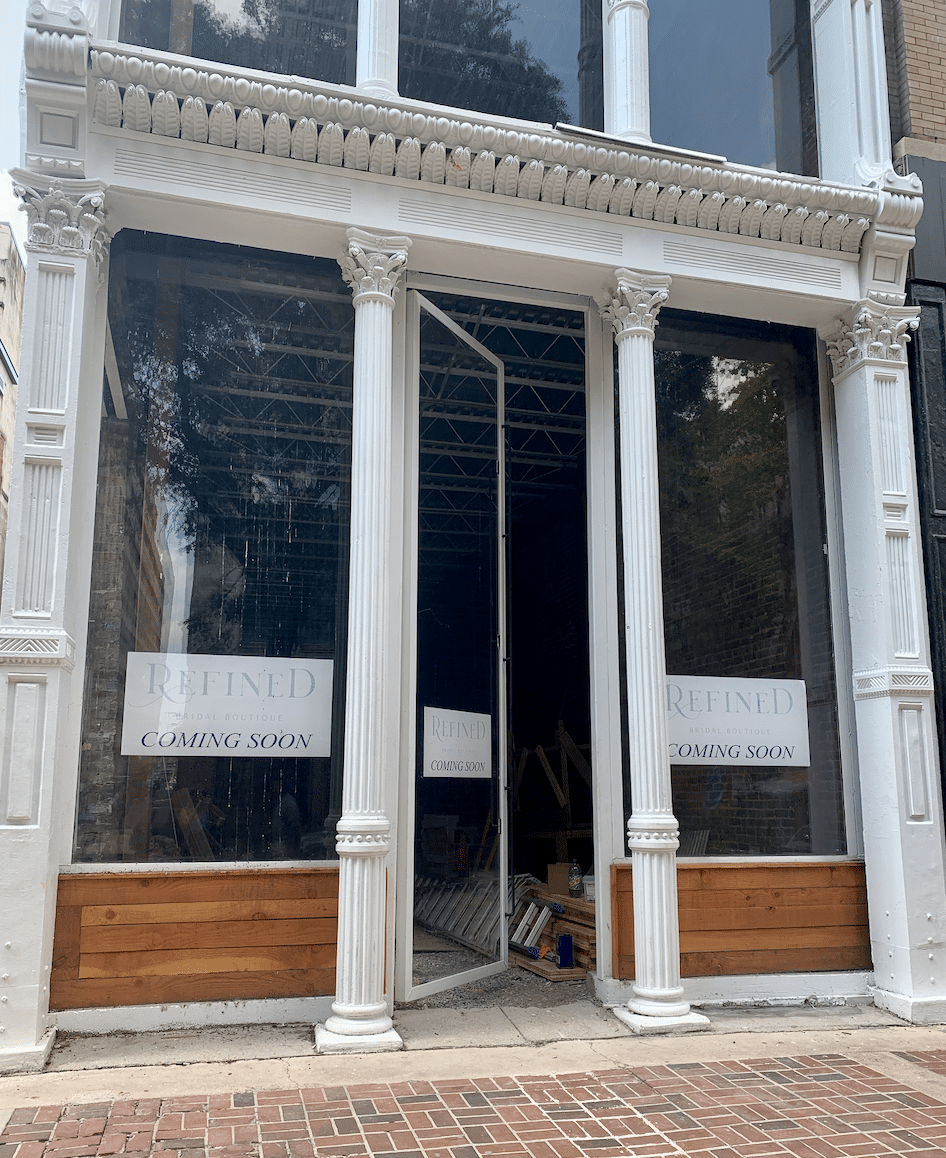 "We want to encourage women and empower them to feel beautiful," she said. "We're providing an experience that's not like anything else." 
She also wants to make sure brides don't feel overwhelmed during the dress-buying process. (As someone who went to one wedding dress store and couldn't fathom continuing the search, I appreciate this). 
Stay tuned
More tenants for the Iron Age building will be announced soon. Follow @BhamNow for the latest!