Sponsored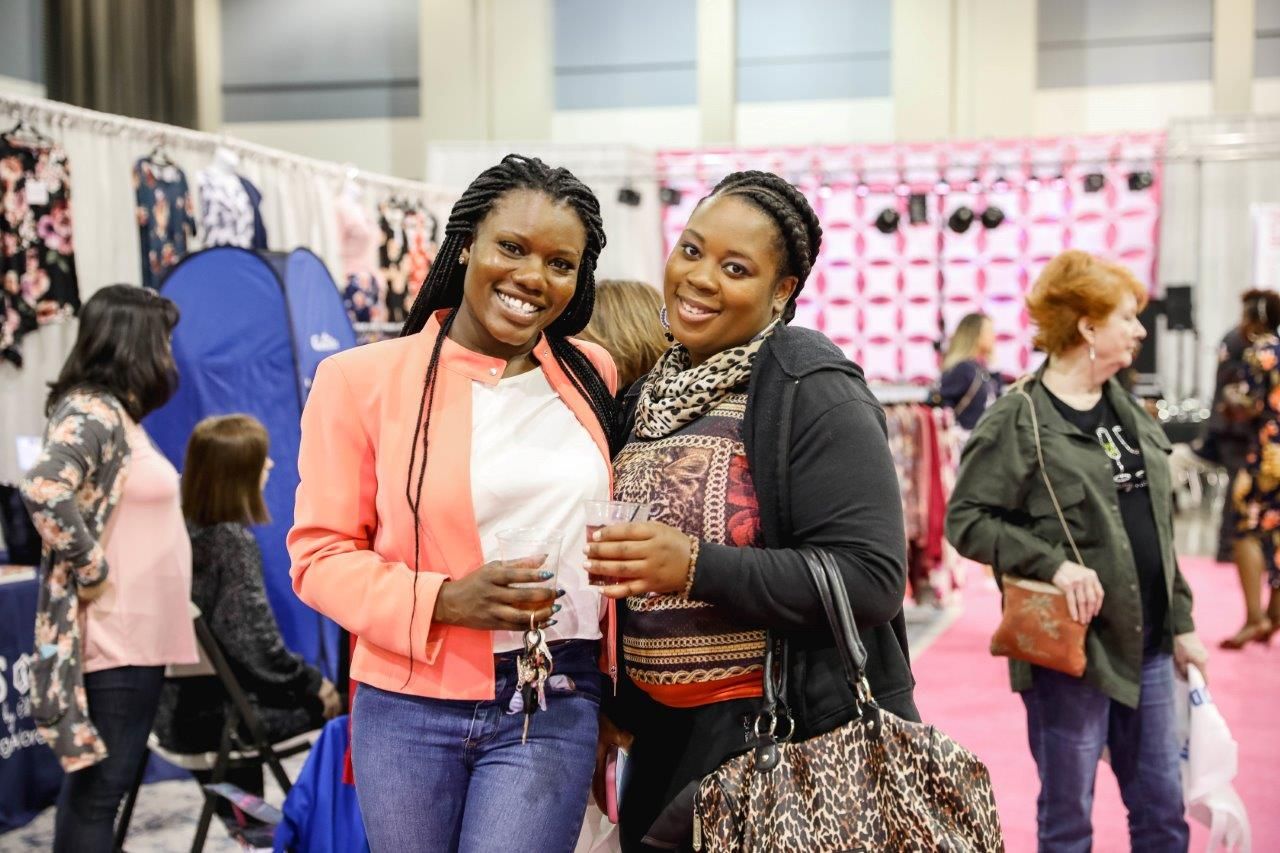 Birmingham, AL's favorite event for women in BACK! Discover the latest fashions, trendy jewelry, gourmet treats, health and beauty, and so much more at Southern Women's Show, coming Oct. 4-6 to the BJCC. Use code BHAMNOW to snag your ticket for just $8.
Grab Your Girls
Time is running out to get your girls together one last time before the holidays begin! If you're planning for the ultimate girls' weekend, you're not going to want to miss this.
Southern Women's Show is coming to Birmingham this October, and we're counting down the days! Enjoy fashion shows, top chefs, celebrity guests, and more.
Here are the details:
October 4-6
Friday, October 4: 10AM-8PM
Saturday, October 5: 10AM-7PM
Sunday, October 6: 11AM-5PM
Birmingham-Jefferson Convention Complex (BJCC)
Friday is your girls' night out at the Southern Women's Show—shopping and free cocktails? We'll see you there.
Sunday is Mother-Daughter Day. There are several specialty events happening that day, but our favorite? The mother-daughter look-alike contest. This one is for all those southern women who have ever been told, "You're the spittin' image of your Mama."
Discount? Yes, please!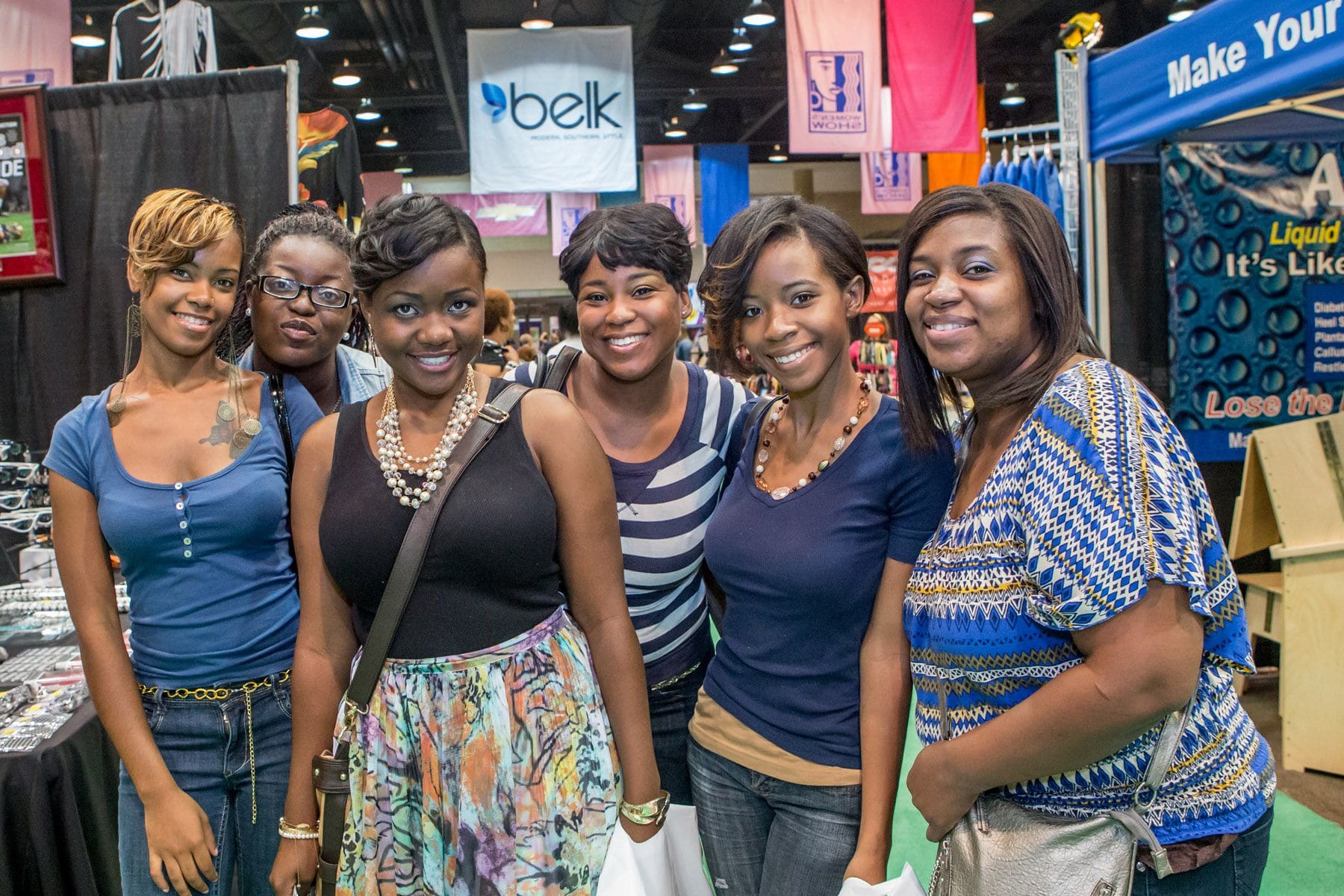 We love a girls' weekend on a budget! Use code BHAMNOW at checkout to get your ticket for only $8.
There are a few different ticket options for the show:
Adult: $12 at the door
Youth (6-12): $6 each
Groups of 10 or more: $8 each
Val Chmerkovskiy Meet & Greet Package: $40
VIP Package – $50
Need an extra incentive to grab yours? Check out the special guests coming to Southern Women's Show this year:
Val Chmerkovskiy, two-time winner of Dancing with the Stars
Katie Dixon, 2016 contestant on MasterChef
Trace Barnett, founder of The Bitter Socialite
Nicole Allshouse, host of Talk of Alabama
The Biggest Way to Shop Small
Love supporting small businesses, but sometimes cave to the convenience of big shopping centers full of retail chains? Southern Women's Show is the perfect solution.
Check out this list of awesome Birmingham vendors that will be at Southern Women's Show:
24 Olive Street
40 Stitch Boutique
5ML labs
Alabama Peanut Company
Always in Motion
Bethleham Olivewood Art
Cookie Dough Magic
Gifts from the Holyland
Gus Mayer
Heart and Sold Boutique
Honeysuckle Home
Lucky Finds
Mahalo, Melinda
Marcrumb Cookies
Mis' Rubins Seasonings
Mountain High Outfitters
Noel's Place
Nothing Bundt Cakes
Oh My Soul Boutique
Sculpt
SoZo Trading
The Box Truck Boutique
The CBD store of Birmingham
The World Games
Three Earred Rabbit
Waterbelle Co.
Wink Mobile Boutique
Shop local, all in one place!
Of course, this is just a portion of the hundreds of boutiques and exhibitors who will be at the show. Check out the full list here.
Winner, Winner!
If you're looking to snag your tickets for free, follow Southern Women's Show on Facebook and keep an eye out for some giveaway opportunities.
Bham Now will also be having a Southern Women's Show ticket giveaway of our own later in the month, as well as our ultimate guide to the weekend. Follow us on Instagram and watch for your chance to win!
Can't wait to get your tickets? We know the feeling. Don't forget to use code BHAMNOW at checkout!
If you have questions that we missed, check out the Southern Women's Show FAQ page.
Who are you bringing to Southern Women's Show this year?
Sponsored by: