Sponsored
Learn from a prestigious lineup of acclaimed speakers and tastemakers and shop with dealers and designers from across the United States. If this sounds like your kind of weekend, we've got just the event for you!
Antiques at the Gardens is coming October 3-6 to Birmingham Botanical Gardens.
Birmingham's Premier Antiques Show
Antiques at the Gardens is Birmingham's annual premier antiques show hosted by Friends of Birmingham Botanical Gardens.
The weekend-long event features speakers and a Gala, as well as endless shopping opportunities. There will be 22 dealers presenting antiques, furniture, fine art, jewelry, silver, rare books, home decor, and more. In short, you're bound to find that perfect something.
Here are the details:
The event begins Thursday, October 3
However, the public show runs Friday-Sunday, October 4-6
Daily general admission is $15, while a three-day weekend pass is $25
Tickets will be available online here starting Tuesday, September 3
The Speakers
This event always assembles a variety of creative, nationally recognized speakers and A-list designers, and this year is no exception!
Below, you'll find 3 of the 13 design, garden and entertaining experts that will be speaking at the 2019 Antiques at the Gardens. Check out the full lineup!
We'll be bringing you even more of the inside scoop as the event gets closer, but if you're itching for the details, you can peek at the weekend schedule here.
Markham Roberts: "The Way I See It"
Red Diamond Lecture Series
Friday, October 4, 2019
10:30–11:30AM
Called "a master of timeless American style" by Vogue, Markham Roberts has consequently earned a reputation as one of the top decorators of his generation.
Born in Indianapolis, Markham graduated from Brown University and moved to New York to work with the late Mark Hampton, before opening his firm in 1997.
The following publications and many more have featured Roberts and his work:
Architectural Digest
Elle Decor
House & Garden
Southern Accents
Town & Country
Vogue
The New York Times
Roberts was included in the 2018 book Inspired Design, the 100 Most Important Designers of the Past 100 Years.
Whether working on commercial projects or for private clients across the country and abroad, Markham infuses interiors with his sophisticated and personal touch, applying his knowledge and experience individually and specifically to each project.
Renny Reynolds & Jack Staub: "Chasing Eden"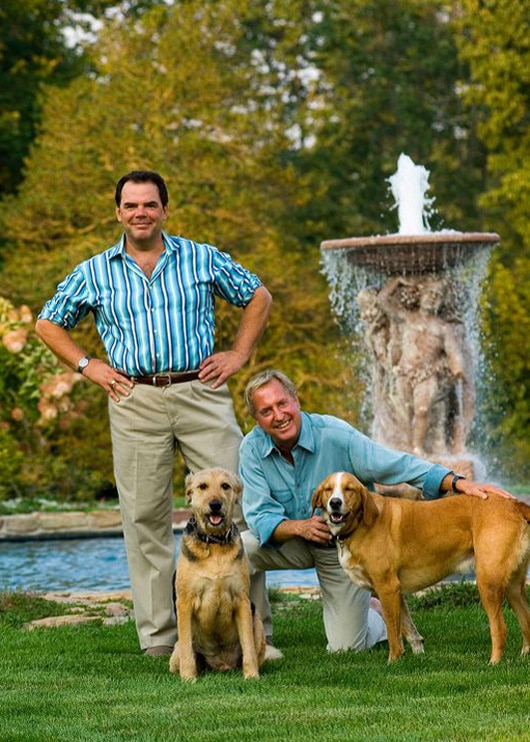 Red Diamond Lecture Series
Friday, October 4, 2019
1:30–2:30PM
Renny Reynolds: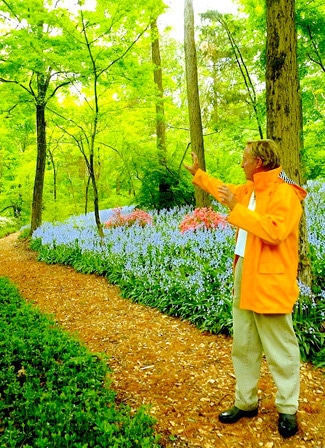 Renny Reynolds, founder of Renny & Reed in New York City, is one of the nation's most renowned entertaining, gardening, and lifestyle experts.
His book, The Art of The Party, is known widely as the "party-planners bible."
Renny's clients have included Presidents Ford, Nixon, Reagan, and Clinton. He has planned events in the White House as well as serving many celebrity clients, leaders of industry and countless brides.
His gardens at Hortulus Farm, his 100-acre, 18th-century farmstead he owns in Pennslyvania, are regarded as some of the most influential in the Northeast.
He is the founder of Hortulus Farm Nursery, a specialty greenhouse and perennial plant operation and multiple award winner at the Philadelphia Flower Show.
Jack Staub: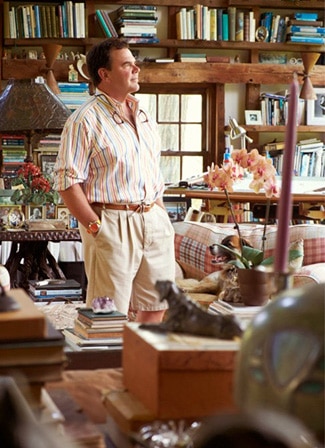 Jack Staub, garden writer, lecturer, playwright, and avid gardener, is one of the country's leading experts on edible gardening.
He shares Hortulus Farm with his partner garden designer, Renny Reynolds. HGTV, PBS, and The Travel Channel have all featured the farm, which welcomes thousands of visitors every season.
In addition, his trilogy 75 Exciting Vegetables for Your Garden, 75 Remarkable Fruits for Your Garden, and 75 Exceptional Herbs for Your Garden were identified as "wittily entertaining" by Horticulture Magazine.
Jack has been an Echols Scholar at the University of Virginia as well as serving as the inspiration for the character of "Nick" in the Academy Award-nominated movie Metropolitan. Staub was also a Creative Director at a number of Manhattan ad agencies, is the author of five plays, and has appeared on such daytime dramas as The Guiding Light, Search For Tomorrow, and One Life To Live.
Follow Bham Now on Instagram and stay tuned for your chance to win tickets to Antiques at the Gardens 2019!
Sponsored by: