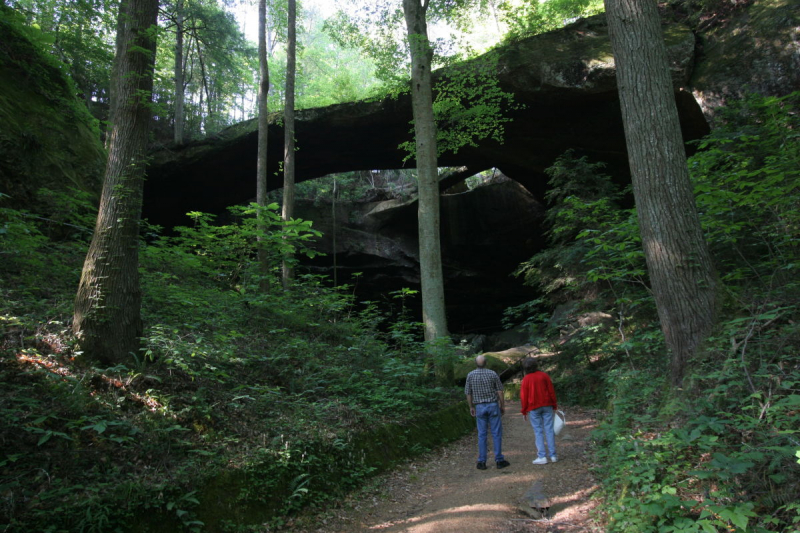 Alabama is home to some amazing natural wonders and scenic viewpoints, just a short distance away from Birmingham. Whether you've lived here your entire life or you've just moved to the area; we love sharing fun short road trip ideas that inspire y'all to explore. Find out more about visiting the Natural Bridge of Alabama in Winston County – the longest natural bridge in the USA east of the Rockies.
Road Trip: The Natural Bridge of Alabama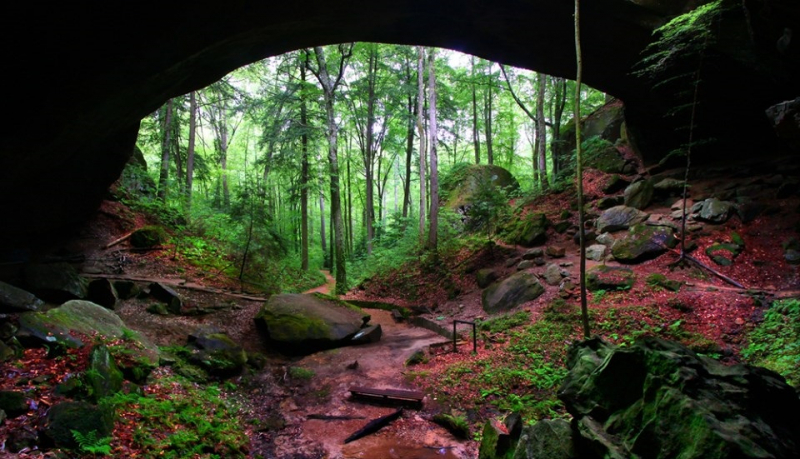 Location
Miles from Birmingham: 72 miles (144 miles round trip)
Driving time from Birmingham (approx): 1hr 15mins (2hrs 30)
Entrance Fee: $3.50 for adults. $2.50 for children.
Hours: 8AM – dusk
Sat Nav: Natural Bridge Park, Co Road 3500, Haleyville, AL 35565
The Natural Bridge of Alabama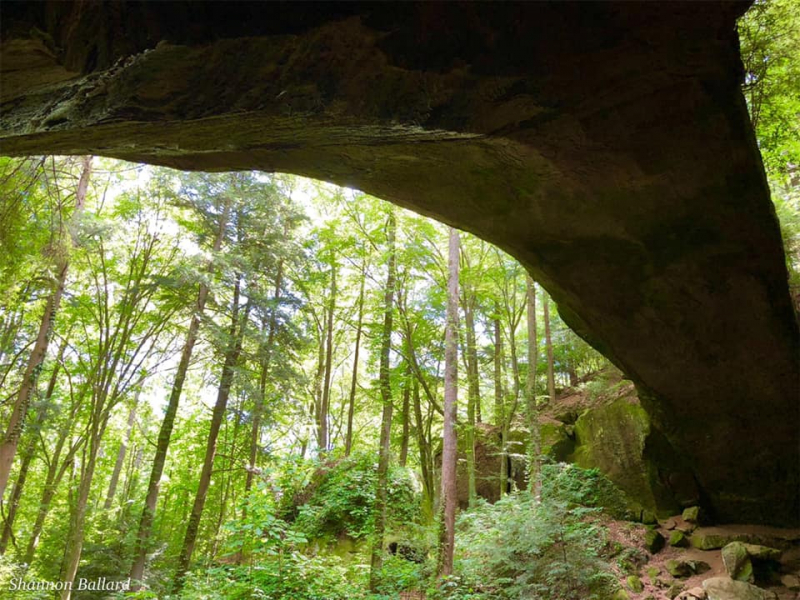 The Natural Bridge of Alabama is a 148 foot sandstone bridge, towering 70 feet over the forest trails of Natural Bridge Park. Located to the west of the Bankhead & Sipsey Wilderness Area of North Alabama (in Winston County).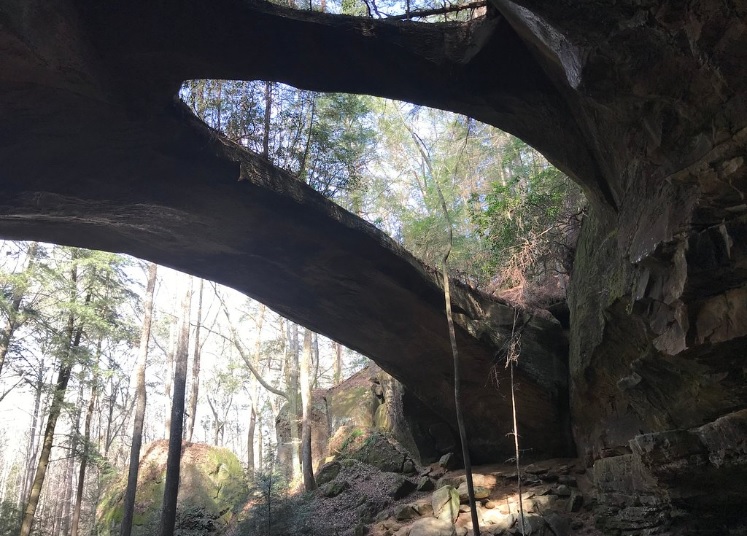 How was the natural bridge created? It was formed over 200 million years by water erosion of the weaker sandstone away from under the stronger stone where the bridge spans today, creating an erosion feature – the natural bridge.
It's only an hour and fifteen minutes away from Birmingham (70 miles) which makes it a great little road-trip to consider if you only have half a day.
I'd recommend planning to spend a little more time to enjoy a picnic, take all the natural beauty in, and take a photo or two.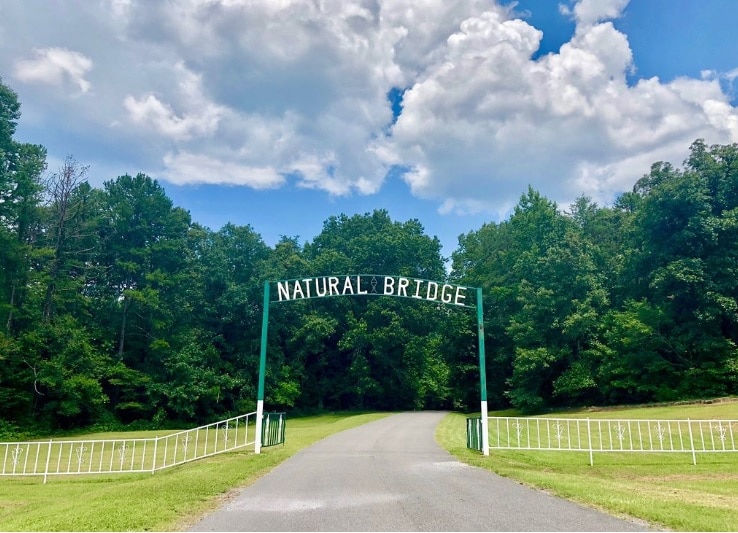 Accessible via Natural Bridge Park ($3.50 admission fee) which includes picnic tables, a natural well which supplies drinking fountains, a gift shop and a 30-minute nature trail through the forestry.
The trail to the bridge is a natural so be prepared for varying gradients, twists and turns. It's not a long hike to the bridge but the path isn't suitable for wheelchairs as it's unpaved.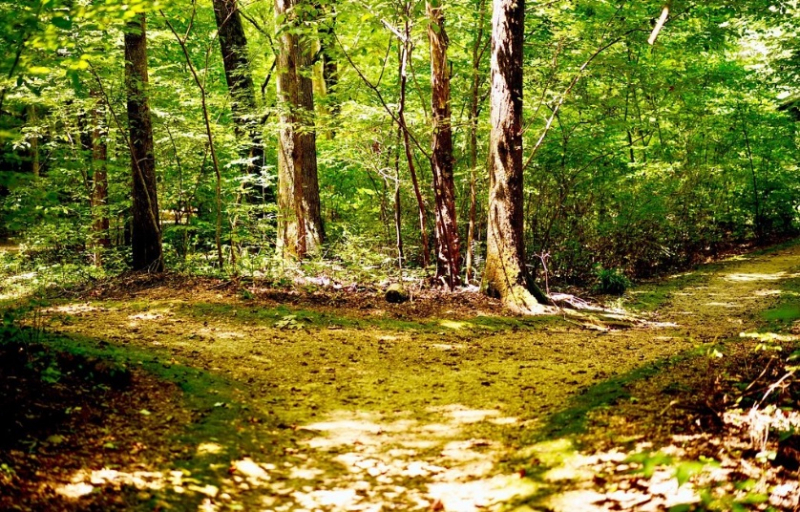 You can't walk over the natural bridge – but it still looks awesome from below!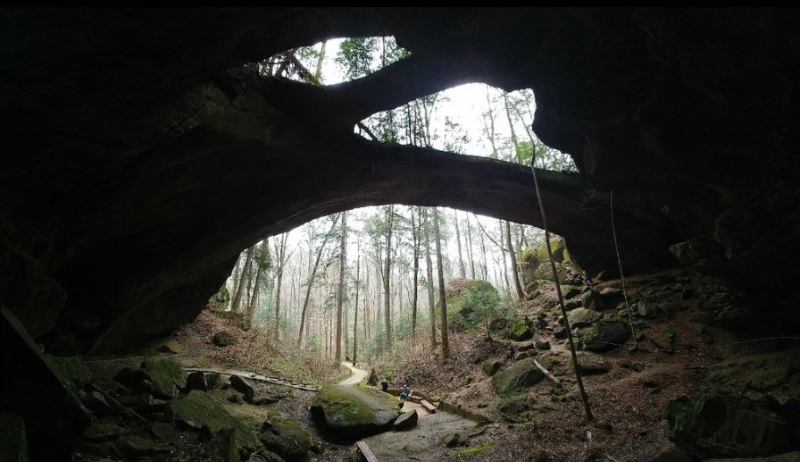 Did we inspire you to take the road trip? Tag us in your photos on social @bhamnow
Like this? Check out these other road trip ideas:
Road trip alert! See 3 covered bridges on the Covered Bridge Trail in Blount County. Map and photos
4 summer drives to take for an exciting day trip within an hour of Birmingham