Sponsored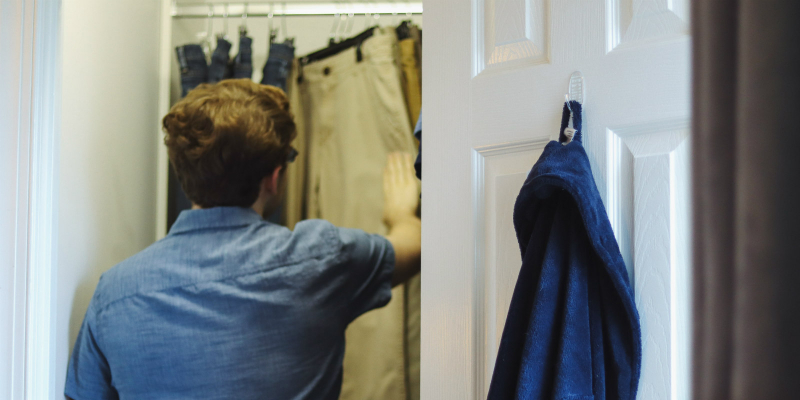 How clean is your kids' bedroom right now? Back in 2017, Bham Now's Sheila McCallum got in touch with Closets by Design Central Alabama to see if they could do a couple of jobs at her house.
They could, they did and she's really happy with the results. The job we'll focus on today was a new Closets by Design bedroom closet for her teenage son. Read on to find out how the experience was for her.
What caused you to want to a new bedroom closet for your son?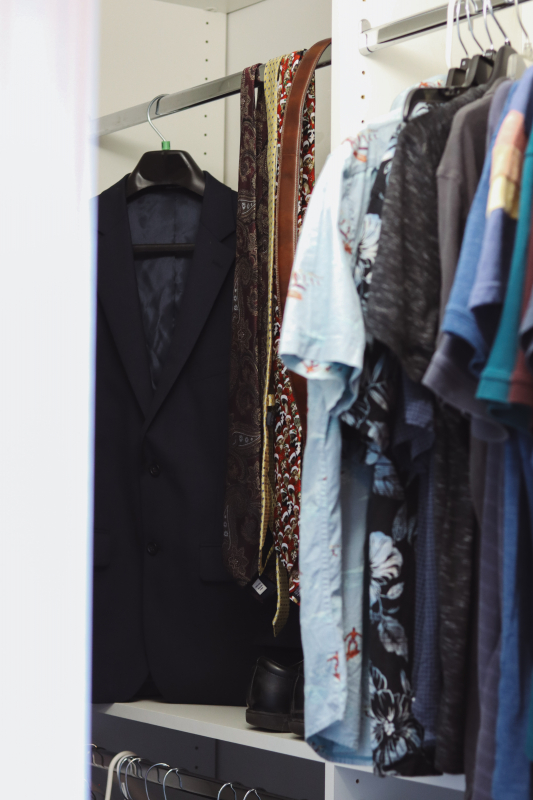 My now 17-year old son had a gigantic growth spurt and his jeans and pants were too big to fit into his boyhood dresser.

Turns out, the poor guy also had the smallest closet of all the bedrooms.

Furthermore, like a lot of kids, he's not the best at putting his laundry away. So, the bedroom floor was essentially his storage system.
What was it like working with Closets by Design Central Alabama?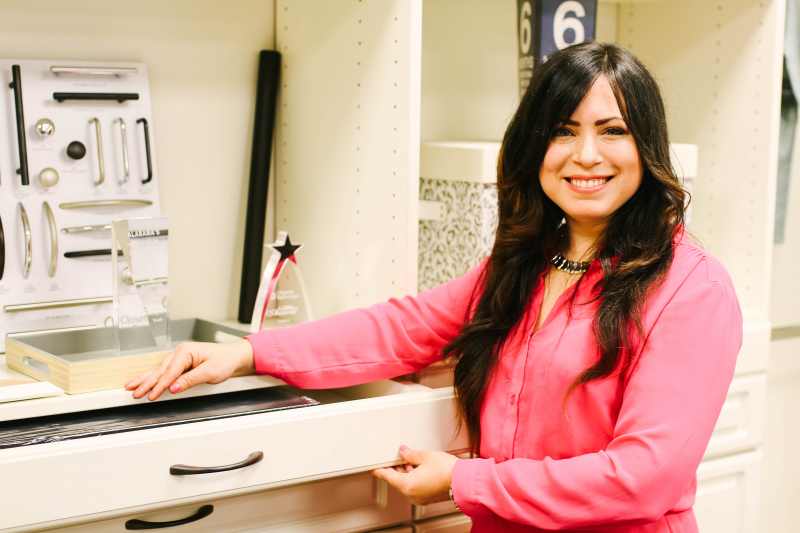 I called and set up a day and time for a consultant to come out to my house in North Shelby County.

Designer Naomi Morrison brought her handy dandy measuring tape, listened to my list of needs and wants and looked at the space.

I left all of my son's clothes where they were–yes, on the floor, as embarrassing as that was–so she could see the reality of a teenaged boy's natural habitat.

It wasn't pretty, but she got the urgent message I was sending.

She sketched out a plan and a quote at our dining room table that day. Less than two weeks later, they installed his new custom closet system.
What's your favorite part of your son's new closet?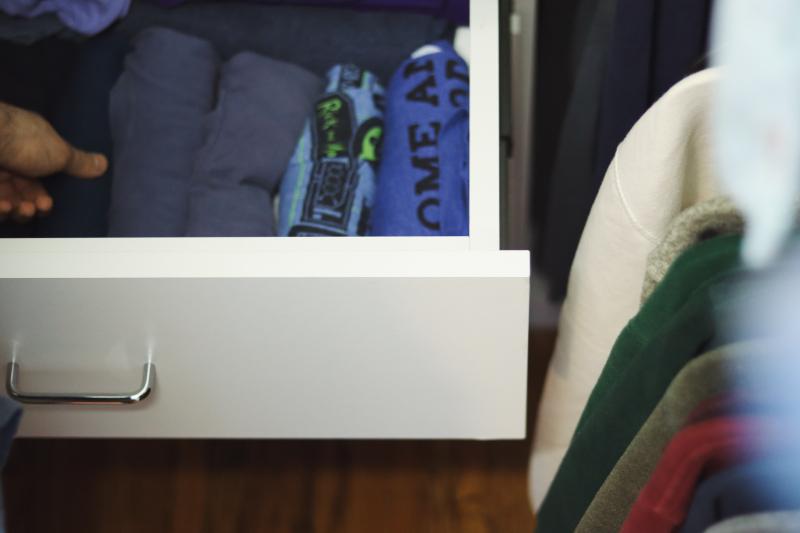 I love the custom deep drawers they built that are big enough for his man-sized clothes.

Teenagers collect hundreds of t-shirts—it's like their uniform. I mean, where are you going to put them all? You can only wear one at a time!

I am happy to say all of his t-shirts fit in these drawers, and the hanger racks are adjustable to allow for his long-legged slacks and jeans.
How did you feel about the finished job?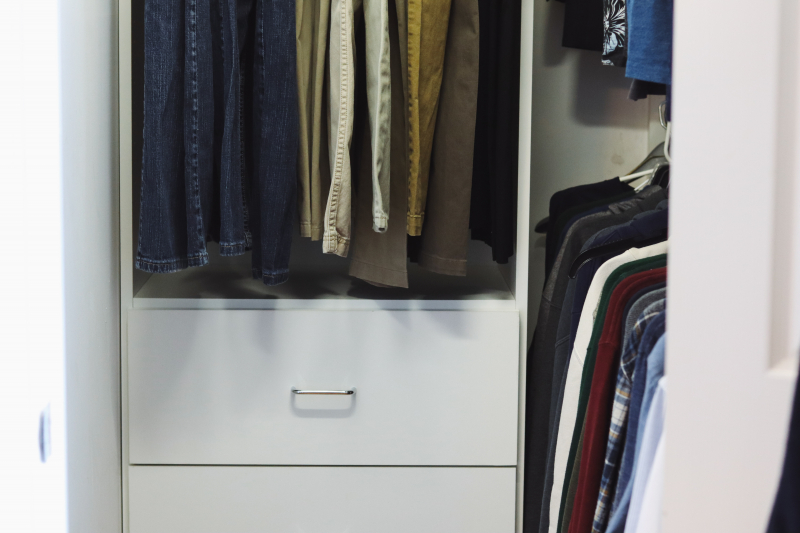 I felt like I was winning at the adulting game. They got it all done in a day, too.
How has your son's Closets by Design bedroom closet made a difference to you?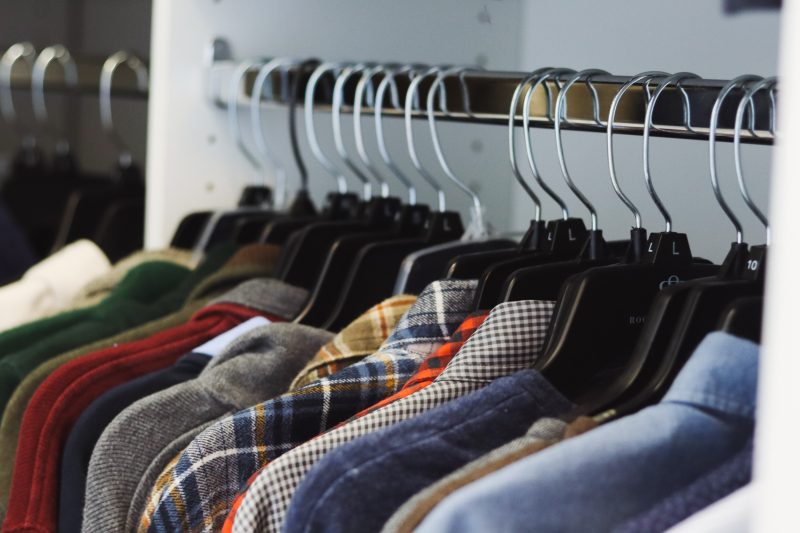 With upstairs bedrooms, it can be easy to fall into the "out of sight, out of mind" trap and just keep the door closed. Like, "Do NOT go in there."

My son's new closet system allows enough space for him to actually walk in to his closet and see what's available.

Before, no one could even take one step in there without losing balance on the shifting piles. Plus I was having to re-iron shirts because they'd become re-wrinkled. I am much less annoyed!
---
When you're a mom, "much less annoyed" is such a good feeling. Knowing that your kid has a place where all their clothes can go (other than their floor) is pretty awesome.
Closets by Design's designers are standing by, ready to help make your organizational dreams come true. Give them a call today at (205) 777-4000.
Sponsored by: