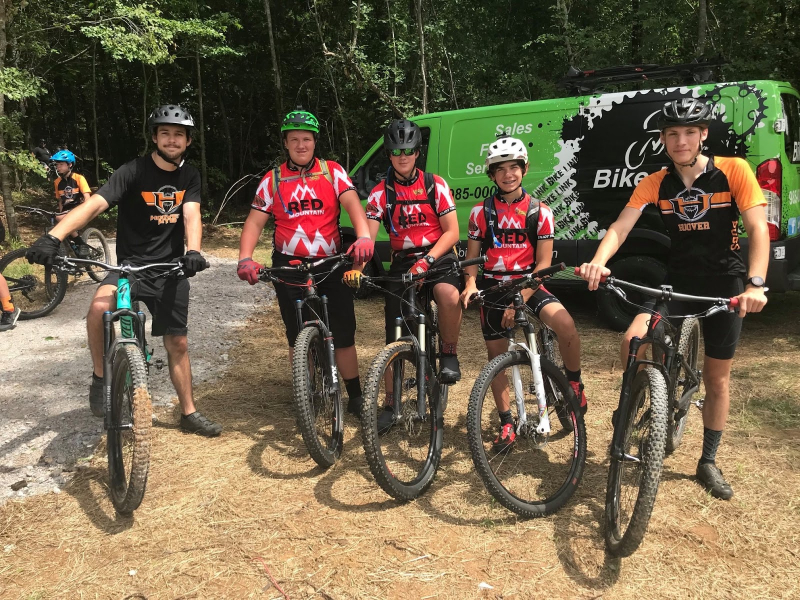 Mountain biking enthusiasts will be happy to hear the new Black Creek Mountain Bike Park has officially opened this week in Hoover. Spanning 73 acres of up and down woodland terrain and offering 5 miles of trails, the new park provides plenty of opportunities to put yourself and your bike to the test. Find out more, including a map of the trails.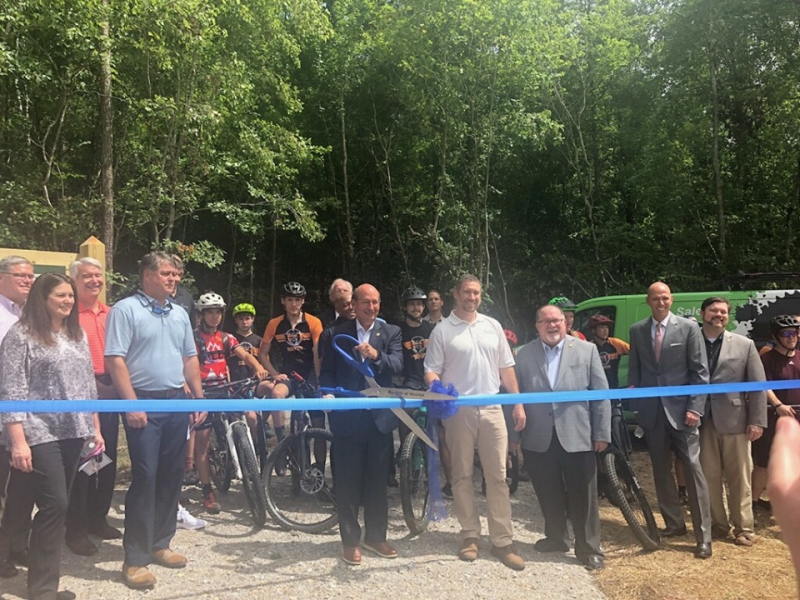 The purpose built bike trails at Black Creek Mountain Bike Park have been developed on land donated to the City of Hoover by Signature Homes as part of their Lake Wilborn development, located off Stadium Trace Parkway (about a half mile beyond Hoover Met Complex).
Features of the new mountain bike park
Officially opened by Hoover Mayor Frank Brocato on Wednesday, June 26, the park features three large loops, one designed for novices (Black Creek Loop) and two offer an intermediate level of difficulty (Black Ridge Loop and Creekview Loop).
Jonathan Belcher, President of Signature Homes, said at the opening,
"You can double the distance of the track because of the way the tracks loops are designed and the way the connections are designed"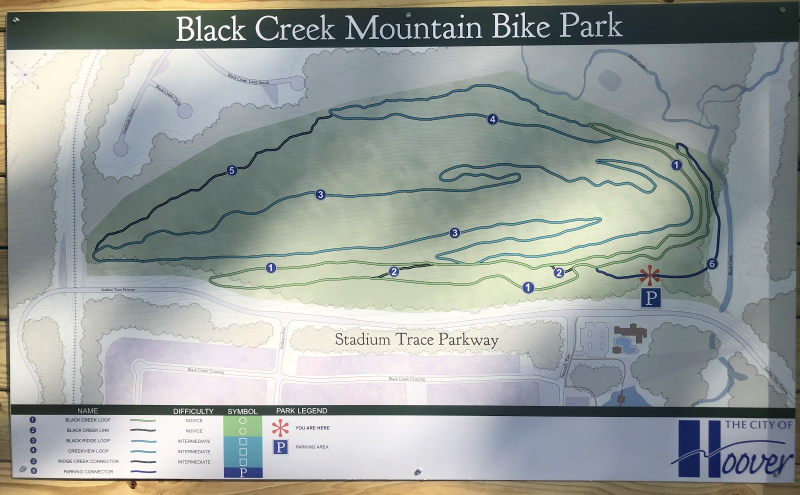 The park has a small parking lot for approximately ten vehicles.
Frank Brocato, Mayor of Hoover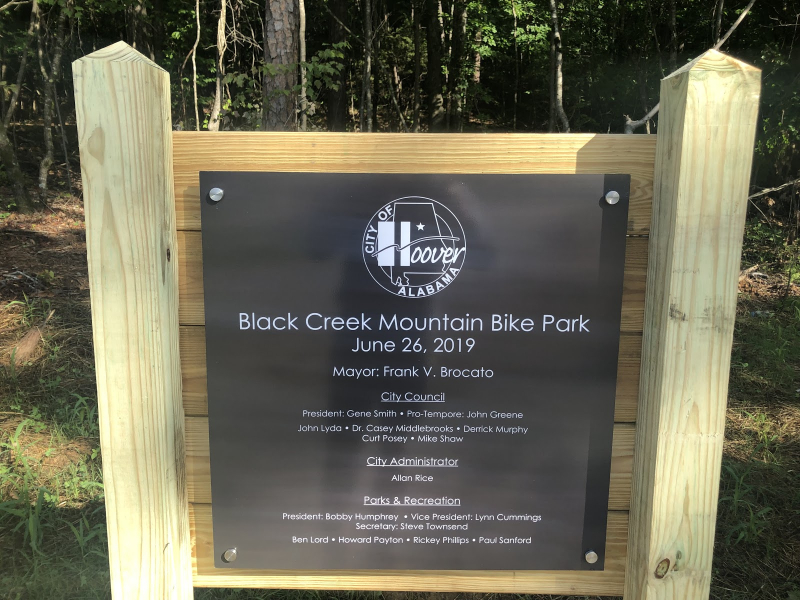 Frank Brocato, Mayor of Hoover, shared that it had been "an exciting day today to officially open the new Black Creek Mountain Bike Trail. This park will add a new level of recreation in the City we have not had before. A huge thank you to Jonathan Belcher and Signature Homes for donating the land to the City. No doubt it will get good use and allow us to continue to provide that great quality of life we strive to keep throughout Hoover."
Exciting times for mountain biking in the area. Further improvements planned over the next two years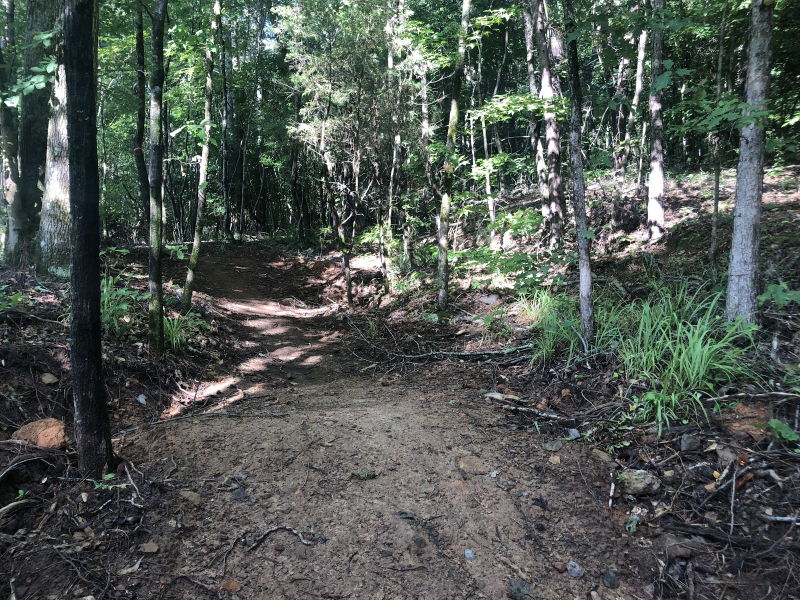 The Black Creek Mountain Bike Park will be another great addition to the amazing youth mountain biking scene in Birmingham. Read our recent story 10 things to love about youth mountain biking in Birmingham.
Scott Willenbrock, Coach Hoover Bucs Mountain Bike Team said at the official opening ceremony,
"Today for us is like Christmas times ten, because it's not often that someone says 'Here's a 5 mile, 73 acre bike park, designed specifically for you in your backyard that you're going to be able to take advantage of and go have fun'!"
And this is only the beginning for Black Creek Mountain Bike Park. Signature Homes have confirmed they will introduce the following features over the next two years:
Terrain based jump trails
A "boulder garden"downhill technical run
Pump tracks for youth and experienced riders
We can't wait!
Have you tested out the new trails yet? We want to know! Tag us in your pictures on social @bhamnow