Sometimes a great story is worth sharing! I recently found out about an infamous hoaxer of the 19th century who convinced journalists all over the country of his unbelievable discoveries of scientific and historical significance; including a mysterious underground river underneath Birmingham. Find out more about Joseph Mulhatton's legendary 'discovery'.
Who was Joseph Mulhatton?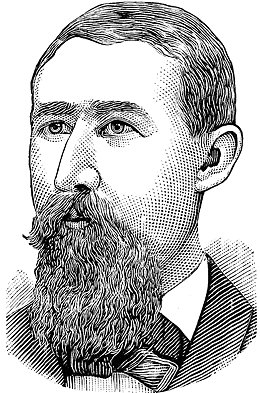 Joseph Mulhatton is thought to have been born in Pennsylvania sometime around 1853 and moved to Kentucky in the 1870's, taking up a career as a travelling salesman.
Spending much of his time on the road, Mulhatton, by all accounts a gifted writer, would entertain himself by penning outrageously convincing news stories which he would send to newspapers as legitimate news.
Some of Mulhatton's stories sound like they could have been an episode of The X Files;
alleged plans to have George Washington's petrified remains put on display in Washington
the calculation of the precise location of the Star of Bethlehem
an invisible moon thirty-thousand miles from the Earth
a lost pyramid and the golden treasures of an extinct race in cave made of crystal in Kentucky
The little girl who was carried away in the wind because she was holding a bundle of toy balloons
And then there's the story about navigating an enormous underground river in Birmingham.
How did I discover this tall tale? Well on a recent visit to the newly opened Dread River Distilling Company I saw this sign on their wall referencing Joseph Malhatton and the underground river:
My curiosity sparked, I did some digging around and discovered a copy of Joseph Mulhatton's story about Birmingham's underground river, as printed in the Birmingham Iron-Age, August 28, 1884, with thanks to Bhamwiki.com (a great source of local information and history).
Birmingham's mythical underground river – as discovered by Joseph Mulhatton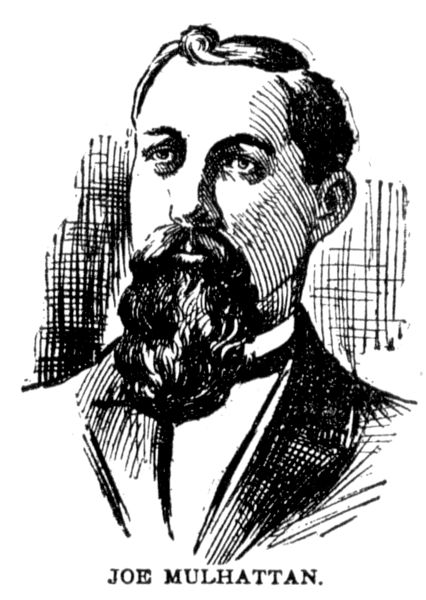 Mulhatton fabricated a report called 'Underneath Us' which was published by the Birmingham Iron-Age on August 28, 1884.
Presenting himself as a professor, scientist, and cave expert, Mulhatton claims in the story to have been requested by some of Birmingham's leading citizens to explore Birmingham's underground river.
He describes finding a "subterranean wonder", spending an entire Saturday with a crew of men exploring a 300 foot wide by 150ft tall, 15 mile tunnel , on a 45-70 foot deep river that was suitable for steamship travel. He also claimed that the river was tidal and that it would be possible for Birmingham's mines to enjoy a direct route to the sea.
Describing his discovery as "undoubtedly the most remarkable discovery ever made on the American continent", Mulhatton adds that the river was "greater in volume than the mighty Mississippi" and that the tunnel is "undoubtedly due to the grinding and eating of immense icebergs during the glacial period". Very convincing at the time, I'm sure!
(Click image to read in full)
It gets even better!
Professor (!) Mulhatton claims there was a sure indication "prehistoric people" had used the tunnel to supply metal to "various points of the world". A claim he justified with the alleged discovery of "numerous articles of bronze, also statuary, numerous Masonic emblems, and mummies with sandals on their feet — all in a perfect state of preservation".
He also claimed to have found the ancient remains of an Ichthyosaurus, an "extinct sea monster" which was "undoubtedly used by these prehistoric races to drag their ships from what is now Birmingham to the Gulf of Mexico".
His story describes how the hulls of ancient boats were spotted throughout the tunnel and how "numerous eyeless fish and eyeless sea-monsters of the shark species" were seen!
According to the Jefferson County Historical Association, an office near fifth Avenue North and 22nd Street advertised "Mystic Underground River" excursions during the 1880s and 1890s.
Unfortunately, despite the public interest, I was unable to find any evidence of Mulhatton's cave being found again. But you never know!
Could there be an element of truth though? There's certainly underground springs and rivers underneath Birmingham.
At the time of the newspaper story being published in 1884, a large cave was accessible at Avondale Park. The spring still feeds the lake today.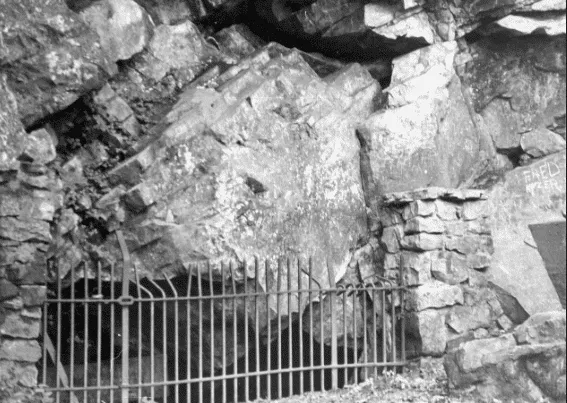 I recently helped Bham Nower, Pat Byington, try to find some of the ancient springs in Birmingham.
Did you read his recent story about 'Finding the lost springs of Birmingham: Where are they now?'
What about Rediscovering the lost lakes, parks and springs of Birmingham?
While we did manage to find some of the ancient springs on our mini-expedition, unfortunately we weren't able to find Mulhatton's underground river!
Still, it's a great story, that's still spoken about almost a century and a half later.
Have you found Joseph Malhatton's 'Mystic River'? Let us know! Ha!