Sponsored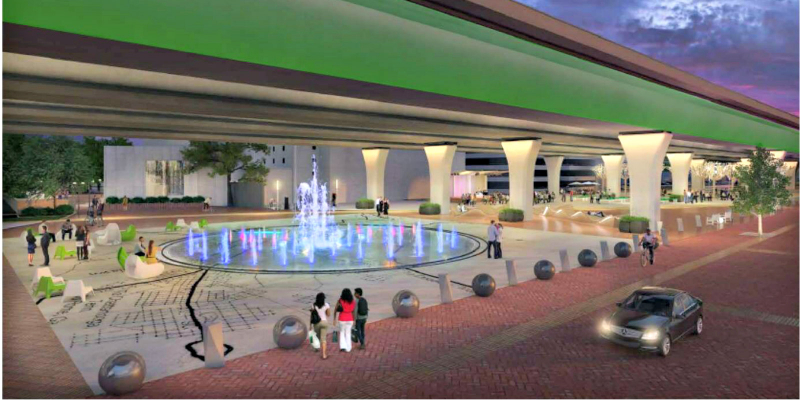 Right now, while the highways are undergoing a complete renovation, it's hard to imagine what will go in under the 59/20 bridges. But even as motorists and pedestrians marvel at the ever-changing cityscape, the people behind the scenes are busy planning some pretty cool features. If you thought we were just getting new bridges out of the deal, you're mistaken.
1. Look for cool lighting under the 59/20 bridges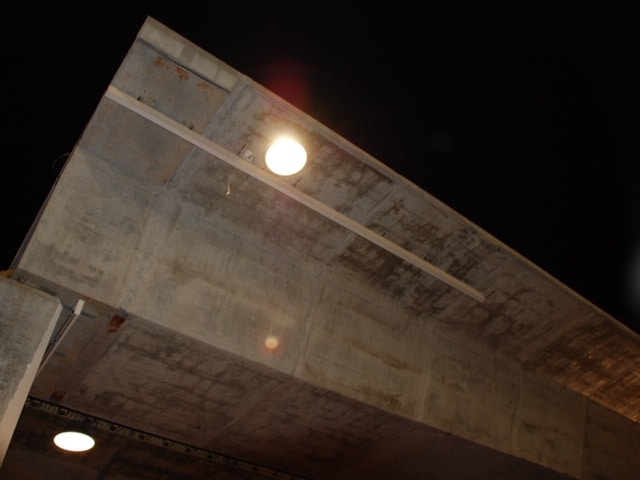 The bridge designers weren't just thinking in terms of functionality—getting us all from point a to point b. They also were thinking in terms of aesthetics, so they came up with some pretty cool lighting plans.
There will be cross-street lighting at every block from 15th to 23rd streets.
These will be LED lights mounted to the underside of the bridge, shining down on the area below the bridge
There will also be LED stick light poles and some teardrop light poles at the cross streets, making the area pretty and inviting
2. Like Vulcan, the 59/20 bridges will be able to light up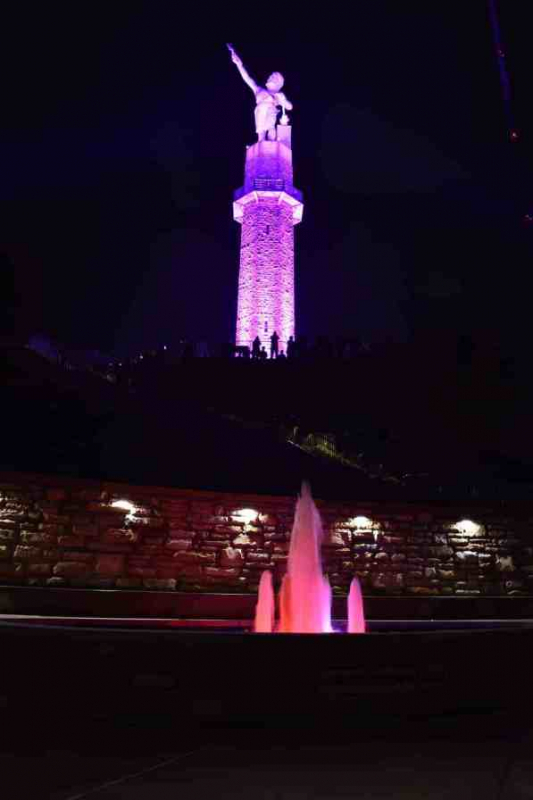 Who needs glow sticks when you can find colorful lights at Vulcan, in Birmingham's tunnels and soon on the 59/20 bridges? Yep, once they're done, these bridges will have ribbon lighting on both sides. Just imagine:
Red, white and blue for July 4
Green for UAB games or St. Patrick's Day
Red for Valentine's Day
These are just a few of the possibilities ALDOT's dreaming of. Just to show it's not all pie-in-the-sky, they're installing wiring as they build the bridges. It won't be long before we're enjoying these new lights in the Magic City.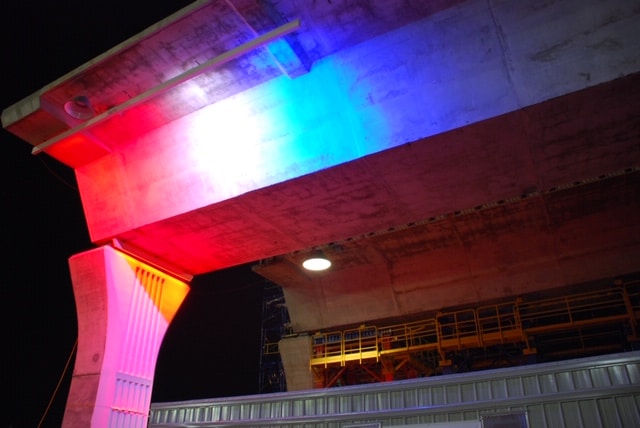 3. ALDOT and CityWalk are also thinking about what's going under those bridges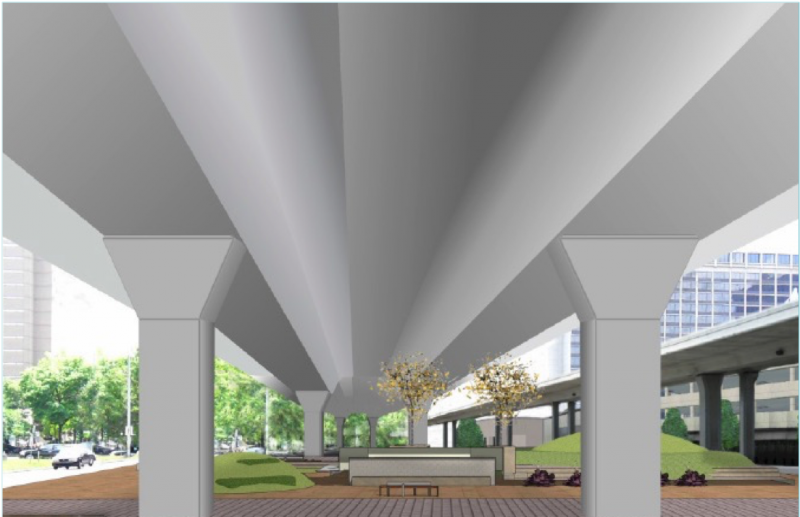 There will be a lot of space underneath the new bridges, and some good people have been putting their minds together to determine how to create something wonderful for the city—ideally in time for the 2020 World Games.
4. CityWalk BHM's been consulting with lots of people to get ideas for the space under the 59/20 bridges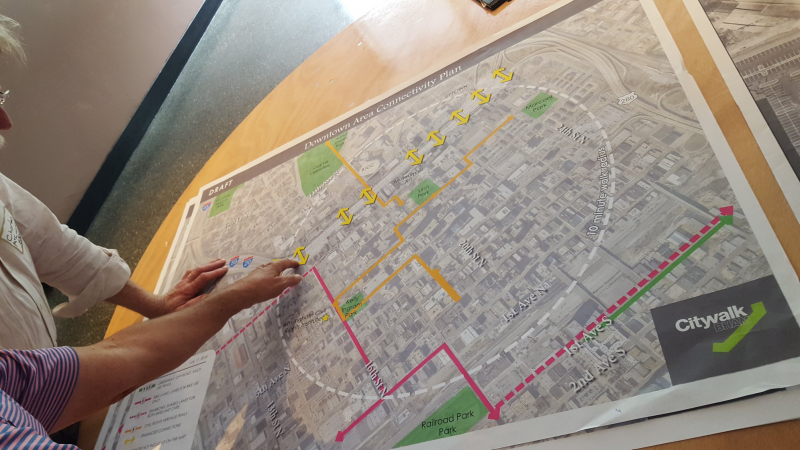 Throughout 2018, there were gatherings all over Birmingham where people gave their ideas of what may happen under the bridges. Programming ideas include the following:
Sports and fitness
Children and family
Live entertainment
Arts and culture
Food and beverage
I don't know about you, but I'm guessing dogs fit under children and family? Because surely you can't have a city park without dogs. Just sayin'.
5. Bryant Park in NYC is the model for what CityWalk could become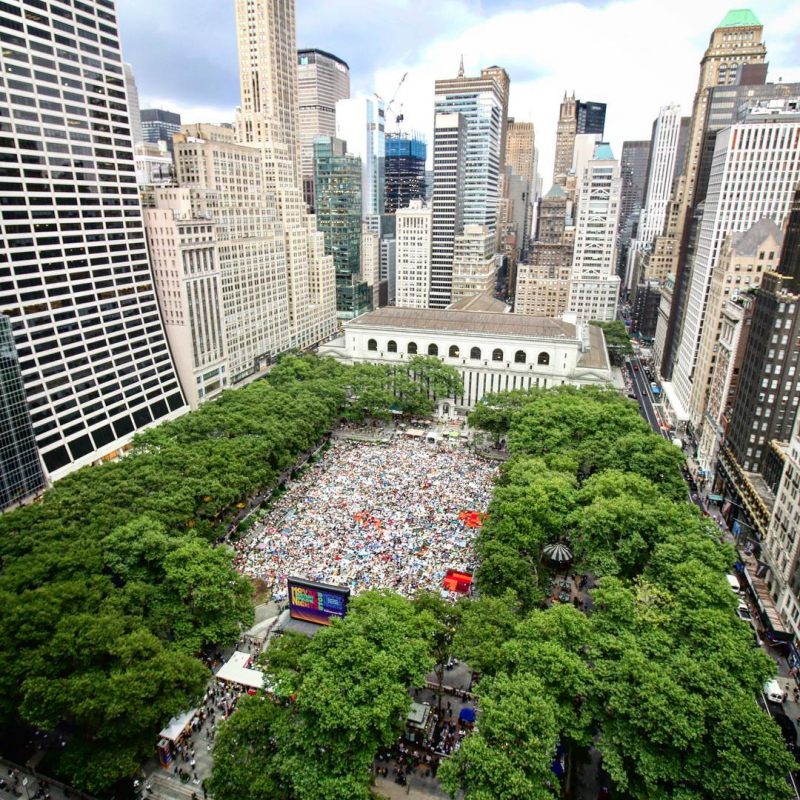 Park design doesn't happen in a vacuum, and it's good to check out what's hot in other cities for ideas. While New York City's new-ish Bryant Park isn't a linear park underneath a bridge, it does do a really good job of combining all sorts of cool features (compost, anyone? community knitting, juggling or ice rink?) with fun programming to make sure there's truly something for everyone.
6. When all is said and done, Birmingham will have cool lights and an awesome park under the 59/20 bridges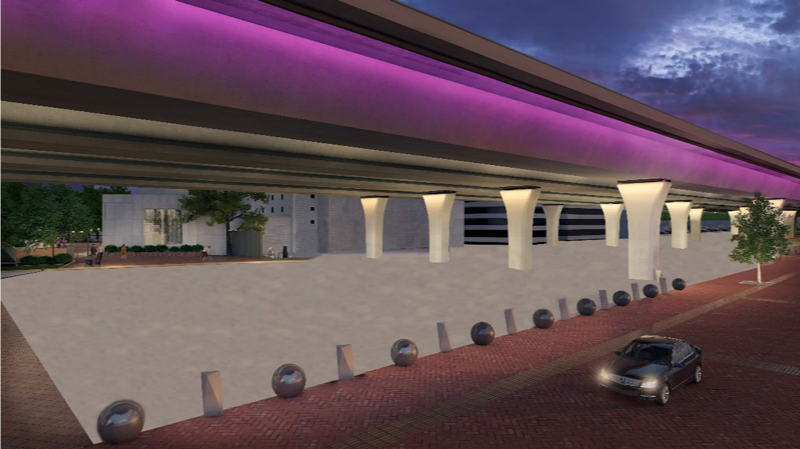 Note that this is just a rendering—an idea. But it does show the ribbon lighting, and give a sense of the under-bridge lighting, and what a park could look like under the bridge. Of course there's still more planning to do, and more construction, but in the end, our bet is it will be pretty awesome.
---
If you want to stay up to date with all things bridge-related, check out 5920bridge.com, or follow them on Twitter or Facebook.
Stay tuned into Bham Now, friends.
Sponsored by: