Sponsored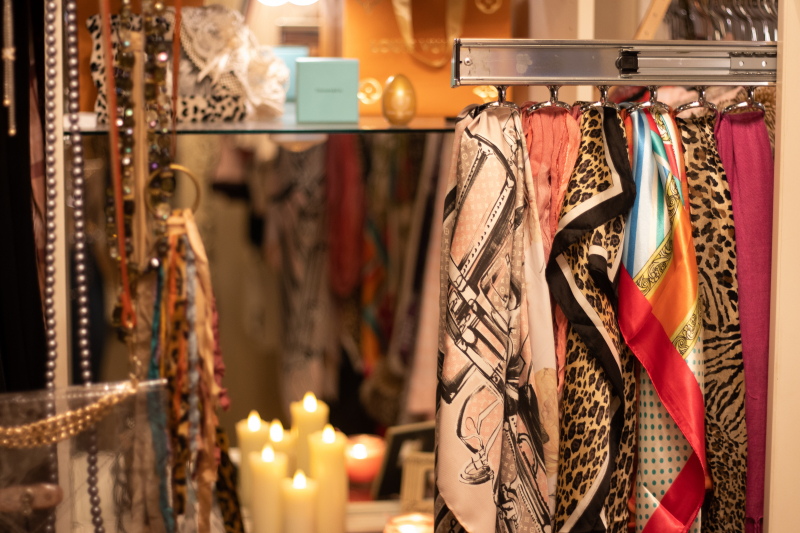 Ever wanted to peek into someone else's closet to see how they organize all their stuff?  Bham Now did it! See what makes this Birmingham Mom's custom closet work like magic.
Here's what one Birmingham mom, Renée Tripp, had to say about her custom closet:
I always wanted a fabulous closet where you walk in and it has that boutique feel. This house didn't have a spacious master closet. So, I started researching small closet spaces.

I follow some Instagrammers and bloggers that have a great small closet space. Before I contacted Closets by Design, I knew what I wanted.
Based off of her research, here are some of the amazing features Renée had built into her closet. Of course, not everyone will want these features, but they give you an idea of the kind of things Closets by Design can do.
1. It's like a boutique—everything has its place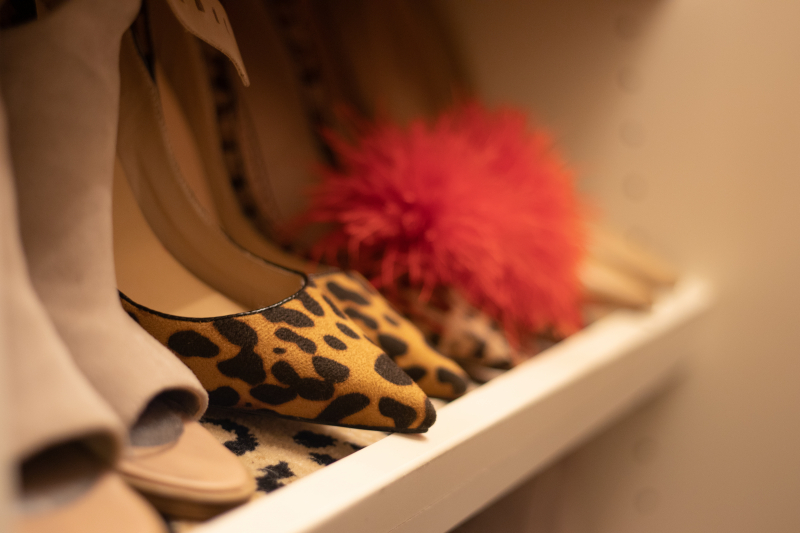 Renée's career is in a fashion-oriented industry which has led to her love of boutique shops.  
2. Every bit of space in this Closets by Design designer closet has a job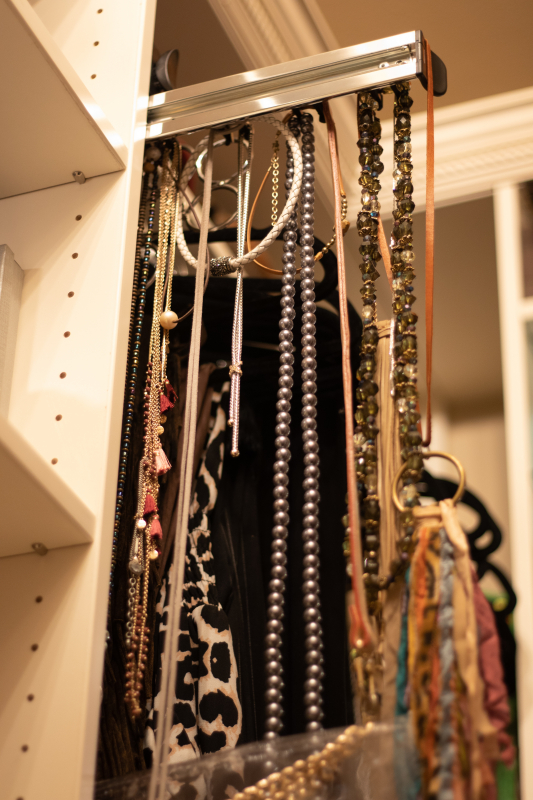 Because her space is small (like so many people's closets), she wanted to put every inch to work. And, with the help of Closets by Design's designers Aly Harris and Noemi Morrison, she did.
3. There's a hamper for darks and lights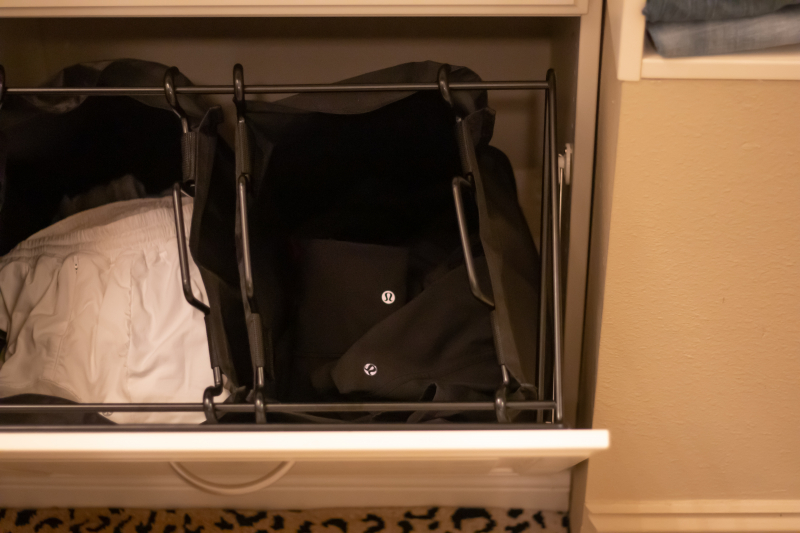 This was a fun and functional idea Tripp came across in her research and knew she had to have. It makes doing laundry so much quicker having the clothes already divided.
4. See-through drawer fronts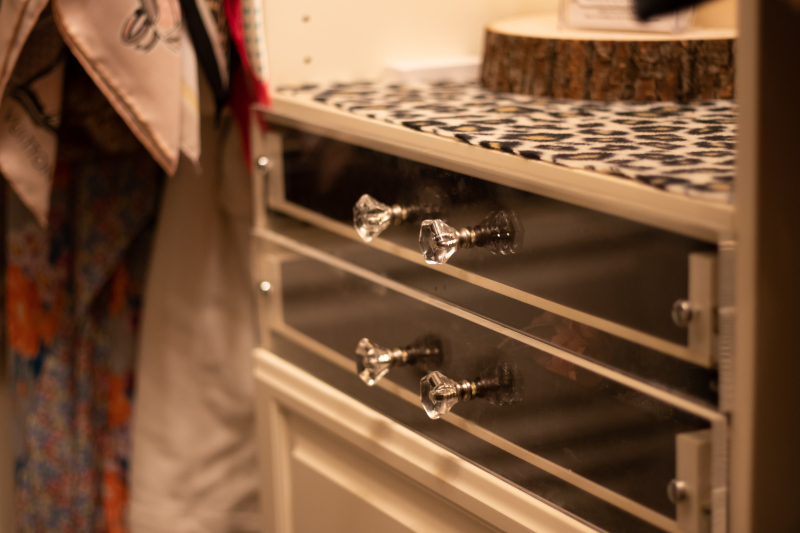 Because sometimes you just want to be able to look at all the pretty things or maybe you forget (guilty party here) what's in there.  Adds to that boutique feel.
5. Crystal knobs and velvet liners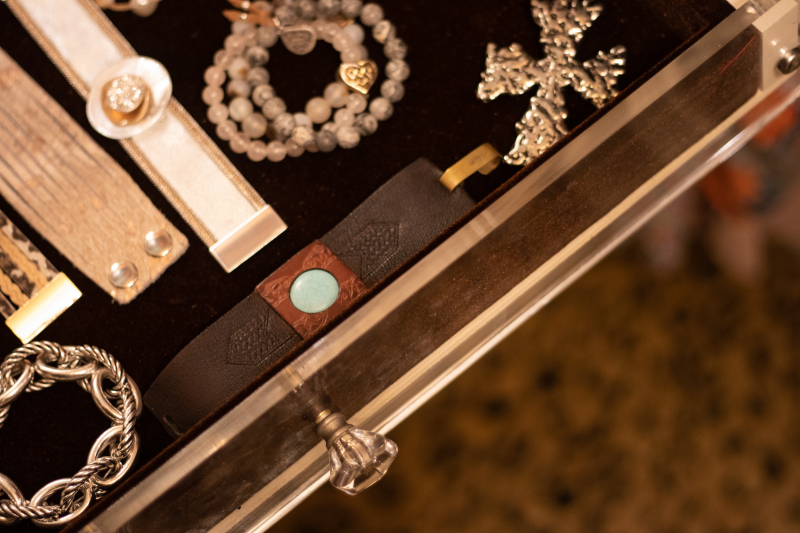 Even on your toughest day, a little luxury can make you feel oh, so special.
6. A dedicated drawer for belts (and cheetah print carpet)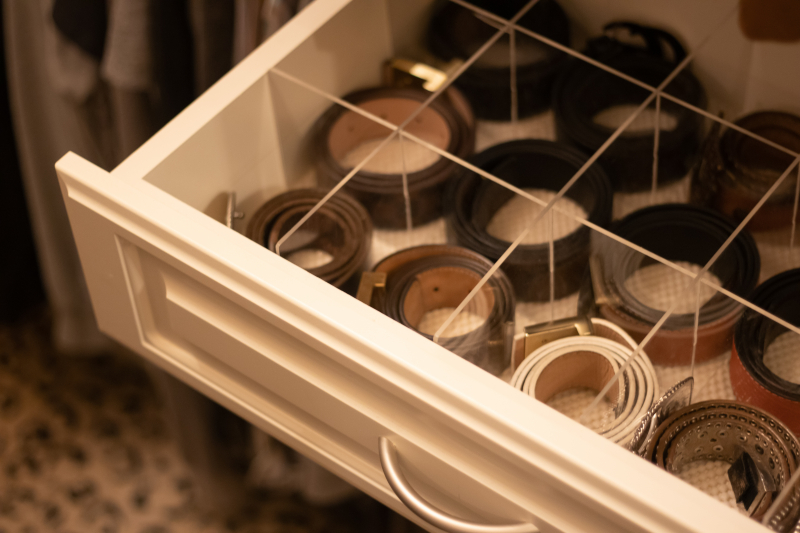 Renée loves to wear belts and hates the look of a bunch of exposed belts hanging down or tangled up with her clothes. Enter the belt drawer, complete with lucite organizers.
Also, can you see the cheetah print carpet? Truly, she thought of everything.
7. Wardrobe pulls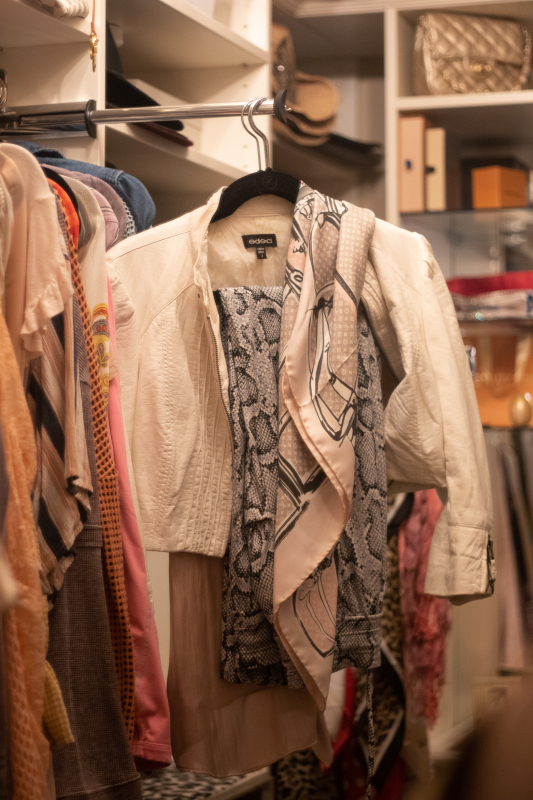 She can pull these sections out and hang clothes on them when she's trying to get ready for the week.  You can even prepare fully styled outfits in advance.
8. Scarf pulls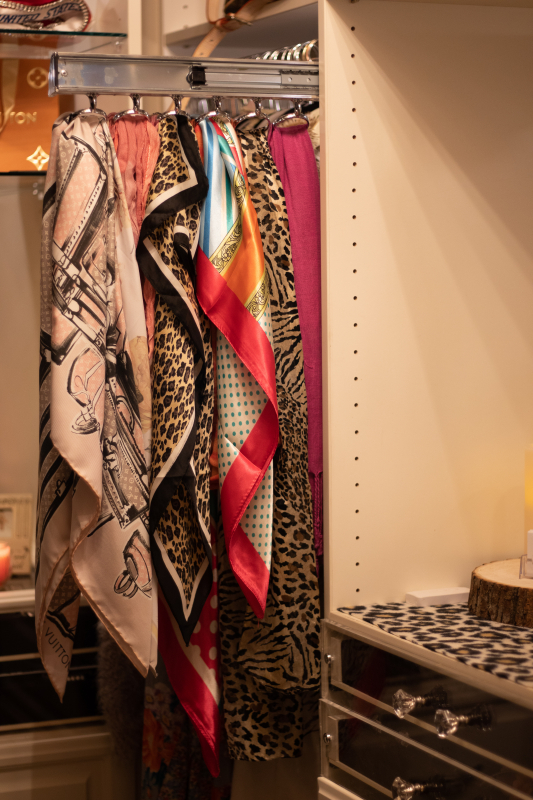 These slide back to where they're not visible, and provide Renée a place to hang all her nice scarves.
9. Large chandelier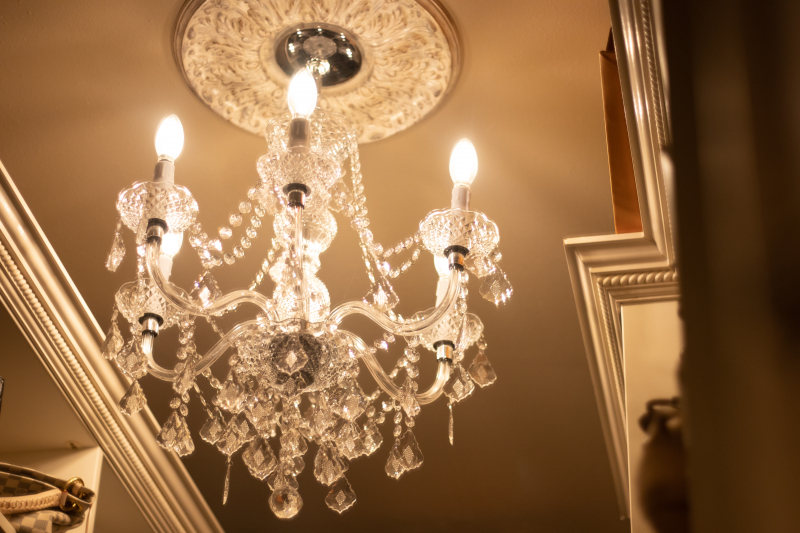 There may not be an island in the middle of this closet, but there's a chandelier to make it feel fancy and to give some extra visibility.  No more navy and black mixups.
10. This Closets by Design designer closet doubles as a retreat and a closet
Renée affectionately refers to her custom dressing room as her "she space." She has a boom box (a portable stereo from the days before everyone had music on their phones), a pillow, and a blanket. She's even added stick-up lights for mood lighting. Some people head to the bath when they need to get away from it all and feel safe and cozy. Renée heads to her closet.
11. Closets by Design got the job done quickly and easily
According to Renée, "it was cool that they came out once, drew up the plans then came back and made a couple changes. Next, Dusty the installer came out here. He was so professional and got it all done. They were a great company to work with. It wasn't a long, drawn-out process at all!
---
If you're looking for someone to help you design the a fabulous dressing room or other organizational space, check out Closets by Design or give them a call at (205) 777-4000.
Sponsored by: