Sponsored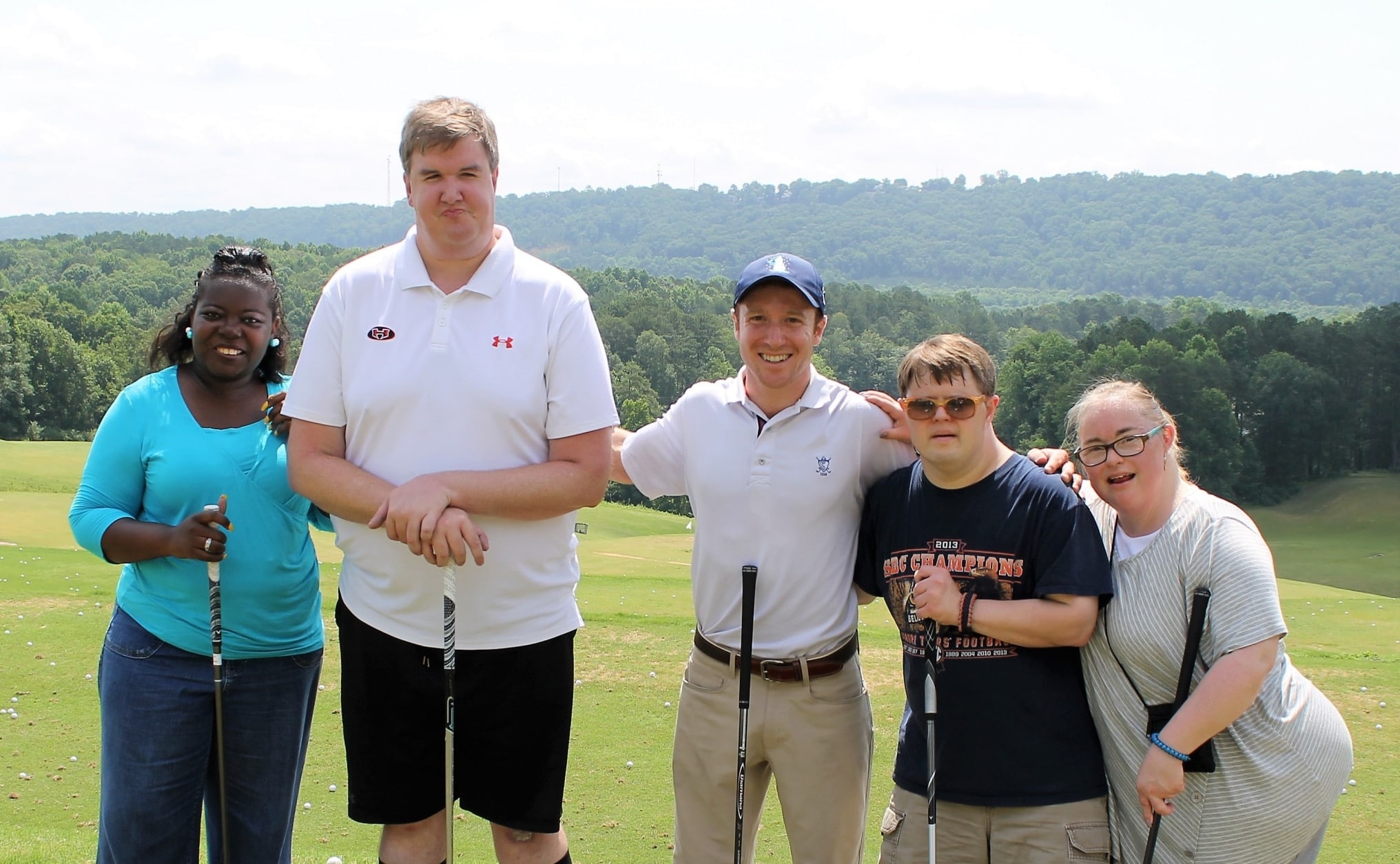 Let me introduce Birmingham to the best two-sport athlete in town.
Meet United Ability Junior Board member Chris Biggins PGA Golf professional at the Country Club of Birmingham and potential Slalom, Super G and Downhill Skiing U.S. Paralympic participant.
Chris will be on hand at the United Ability Annual abiliTEE Golf tournament on April 25 at the Robert Trent Jones Oxmoor Valley Course – Register HERE
The Chris Biggins Story
Born and raised in Maryland, Chris has Cerebral Palsy.
"It mostly affects my legs, and muscle spasticity is the biggest deal where the muscles are super tight and fight against each other," said Biggins in a recent interview with Bham Now.

"The muscles that are very tight, they struggle to get stronger because they are constantly flexing. This leads to limited mobility and it feels to me like I am super stiff in the legs. It feels as if my brain tells my muscles to do something and then the message gets messed up along the way. It's not quite right. So I walk funky. My CP is very visible when I walk, but it is getting better, because of what happens here (United Ability)."
Growing up, Chris had many options as a child to address his disability, including having surgeries and regular physical therapy. This enabled him to follow his love for golf that eventually led to him becoming a college golfer and professional.
It wasn't a direct path, though. When Chris turned 18 years old, many of the services covered by insurance and government programs disappeared.
It was then, he learned about United Ability. It was his lifeline.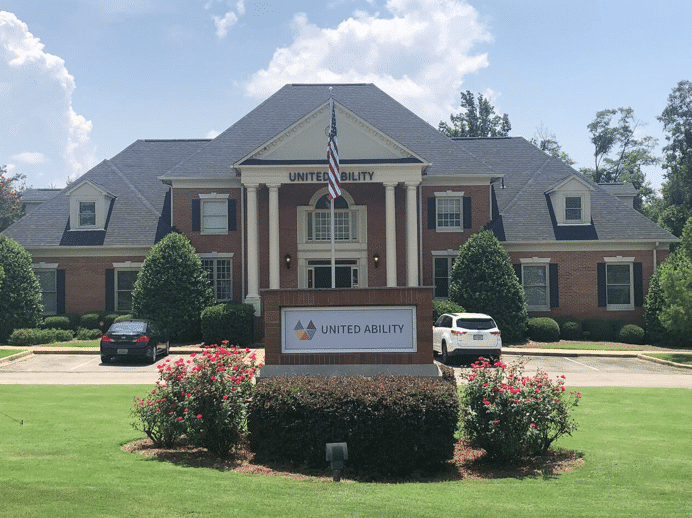 "I wasn't a kid anymore, but I needed help and guidance and United Ability was there. They are my coaches for my disability. They cover it all."
And through United Ability's guidance, assistance and encouragement, Chris is one of only a handful of PGA Golf Professionals in the country with cerebral palsy.
United Ability's Chief Medical Officer Dr. Charlie Law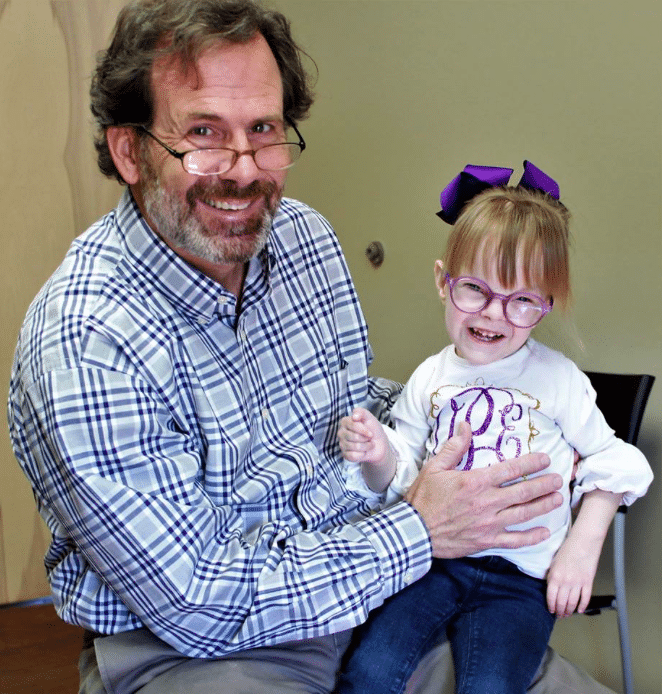 According to Chris Biggins, the secret to his success has been his relationship with United Ability's Chief Medical Officer Charlie Law.
"He's like a doctor and a friend at the same time. Our appointment doesn't end when I leave his office. He's always constantly thinking about what he can do. You can tell he's not just showing up and blasting through patients. He genuinely cares for all of us. And he brags about his United Ability program participants to me. He takes care of us," Biggins added.
Two Sports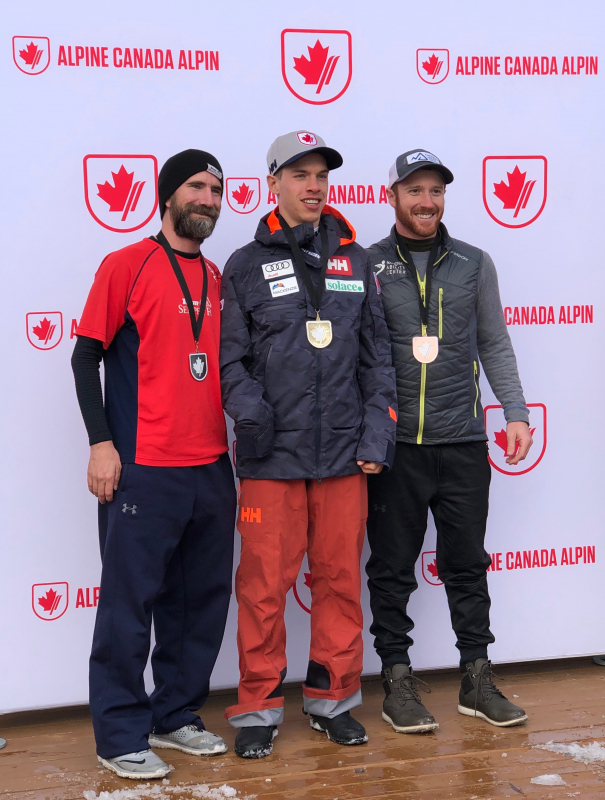 Along with golf, Biggins has also taken up another sport – skiing.
"I want to make the 2022 Beijing Winter Paralympics," declared Biggins.
And he is all in. Presently, he spends 4 months out of the year in Park City Utah competing in Slalom and Downhill ski races throughout the country. The race he enjoys the most? The dangerous Super G.
"I guess, I'm an adrenaline junkie," he says with a grin.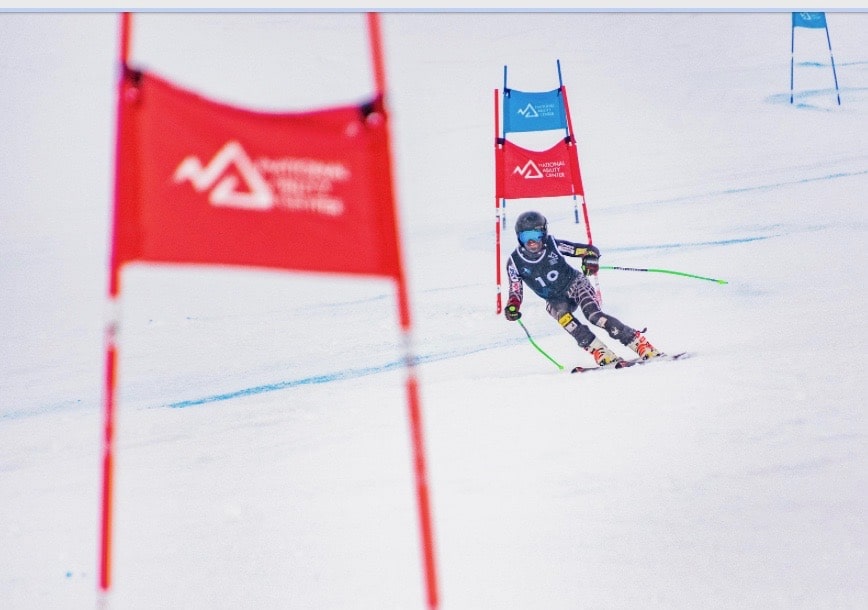 Role Model
More than athletics, United Ability is now giving Chris an opportunity to give back, especially to the kids that were just like him growing up.
"I was struggling with my disability before I came to Birmingham. United Ability helped me out a ton. The skiing and competitive golfing wouldn't have been possible. I would have kept going downhill."
"But being on the Junior Board, I've gotten to see what else they do so outside of just me. For example, I learned about Shep this morning and how he took nine steps without a walker. I'm watching him and here he's got his little walker which is like the same one I used to use after I had my surgeries when I was younger. And it's like that's me 15 -16 years ago and I mean he's awesome and I wish everyone could see what they do here," concluded Biggins.
Meet Chris Biggins at abiliTEE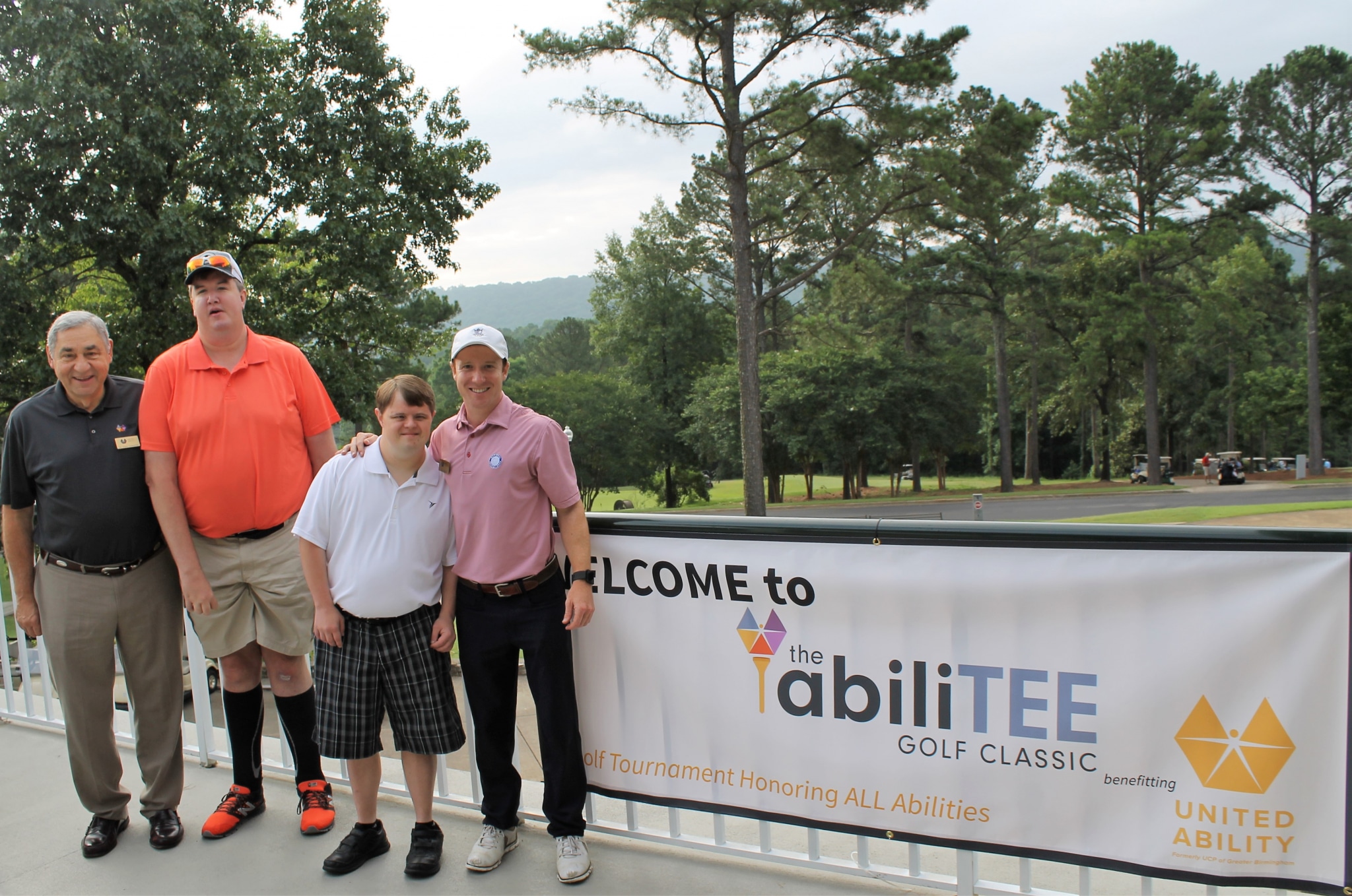 On April 25, meet two-sport athlete Chris Biggins at United Ability's abiliTEE. Have fun knocking the golf ball around with him, but more importantly support the work of one of Birmingham's most treasured organizations – United Ability.
Sponsored by: