Sponsored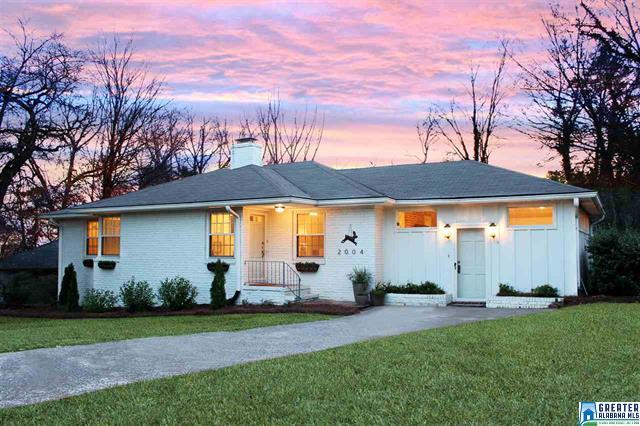 When first-time home buyer Erin Helton first stepped into her Bluff Park home in 2013, she looked past the paneling and dated carpet. Instead she saw a home that was clean and well maintained, one that she could easily make livable, with the goal of doing more home renovations down the road.
Finding a Home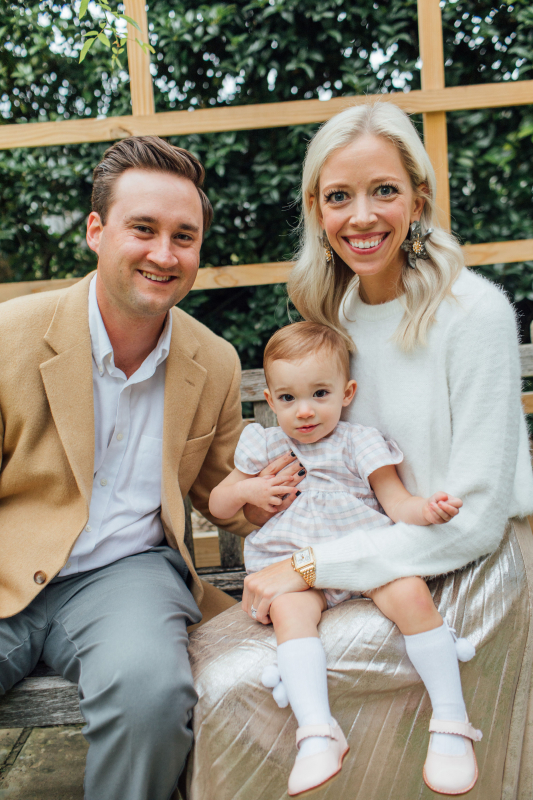 If you were to have asked the Birmingham native then if she planned to be a first-time home buyer, get married, have a daughter and own her online clothing boutique, Minette—all by 2019—she might have looked at you funny. What she did know was that, for the time being, Vestavia Hills was out of her price range.
But she had great Realtors, Beth and Robert Russom, top producers at RealtySouth, to help her find the right home in Hoover. First she narrowed down where she wanted to live by driving around and getting a feel for different neighborhoods. Then she relied on the Russoms to help her find the right one.
They delivered when they showed her a 3-bedroom, 1.5-bath 1950s ranch home in the Alford Avenue/Shades Crest area. Helton purchased it for $140,000, leaving $20,000 in her budget for a light renovation.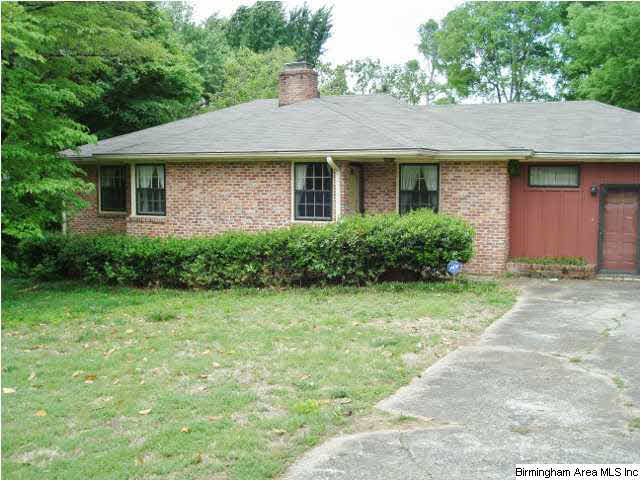 Expert Tip: Find Potential in a Time Capsule
"When I found this home for Erin, it was an original owner home and very lightly lived in. The owner was an engineer who had recently passed away. It had never been updated, but he had taken meticulous care of it over the years. It was a real time capsule."

Robert Russom, RealtySouth
The good and bad of that, Robert Russom explained, is that it "needed" everything. "But considering it was a one-story home on a full basement, it was easy for an inspector to review everything in detail and advise Erin about the condition of the home," he said. "The inspector's advice gave her the peace of mind that this blank canvas was going to make a perfect choice for her first home, and first remodel."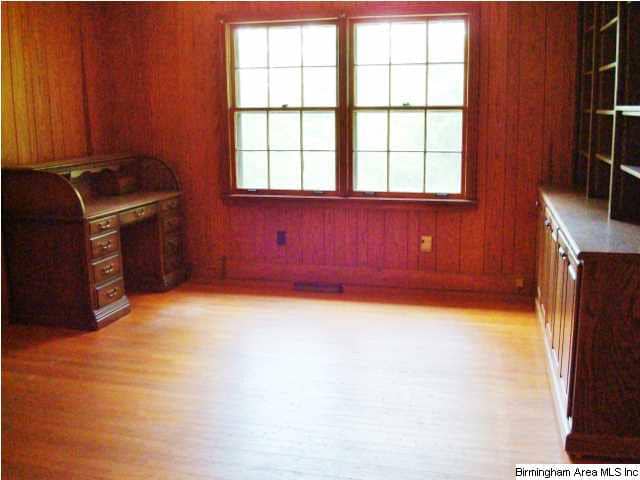 Home Renovations, Round 1
Helton started with the basics, hiring a contractor to rip up all the old carpet and refinish the original hardwoods, except in the kitchen. There, the hardwoods were under so many flooring layers that they required replacing.
Just about every surface in the house got a new coat of paint, including the dated brick fireplace in the living room.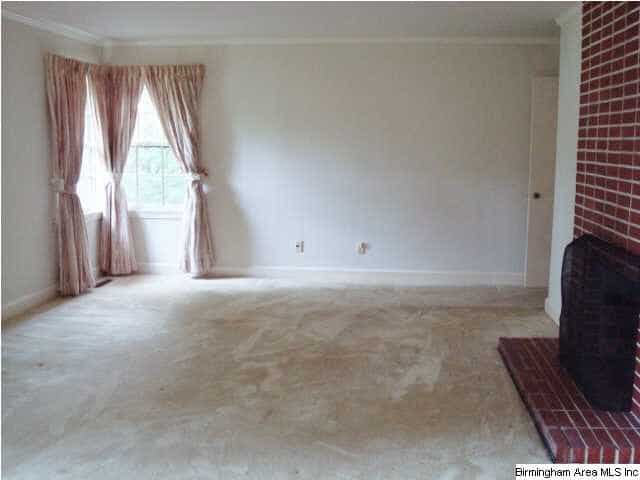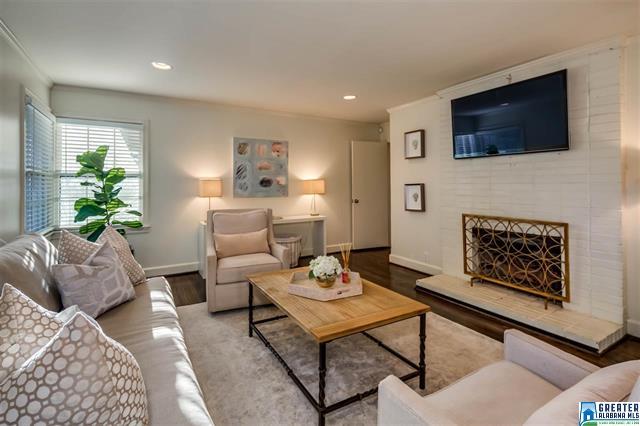 The light renovation did just fine for a while. Then she got married and her husband Wesley moved in. (Helton is her married name.) Eventually, they decided to give the house a bigger renovation. This time, kitchen and bathroom renovations were on the docket with a budget of $35,000.
Home Renovations, Round 2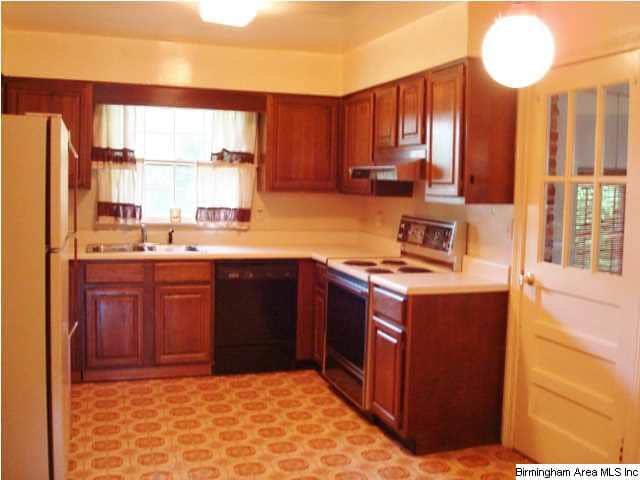 "I would definitely recommend buying a fixer upper to renovate. A lot of times you can find a house that's less expensive, and you can make out on the top by coming in and changing it the way you want."


Erin Helton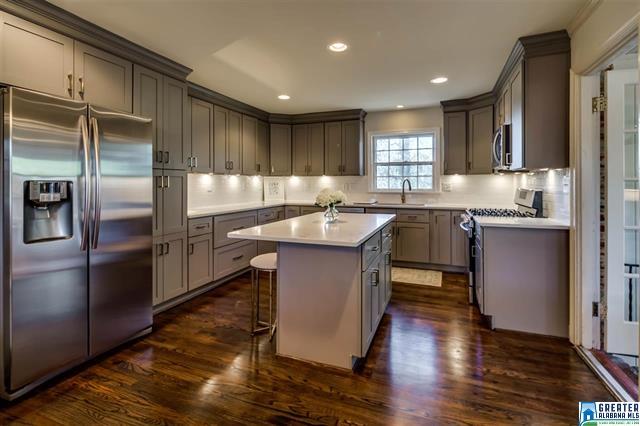 If you're looking at the kitchen before and afters thinking, it looks like the kitchen grew a bit, you're right. The Heltons expanded by borrowing space from a large, adjacent office/third bedroom. Additionally, closing off the hall between the kitchen and office created a new place for the refrigerator.
They also took in the wall on the other side of the office. That allowed them to expand the master suite and turn the master bath from a half to a full (pictured below), while staying within the original footprint of the house.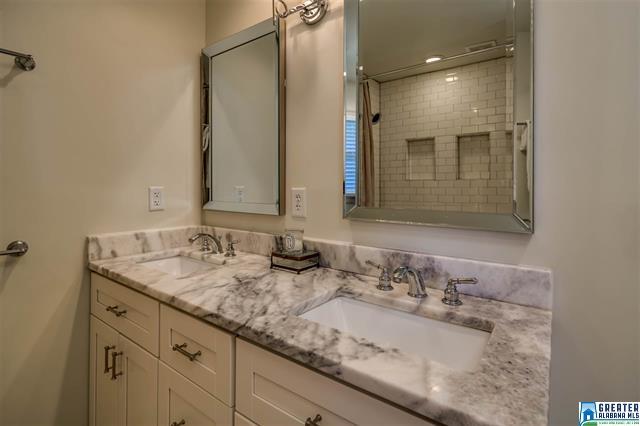 Expert Tip: Get Out the Tape Measure
Heed this advice from the Russoms of RealtySouth: "If you're planning to take space from an extra bedroom, like the Heltons did, make sure the reduced size still meets the requirements to be listed as a bedroom."
Meanwhile, the house's original full bathroom said goodbye to its vintage blue-green tile and hello to white subway tile with gray grout.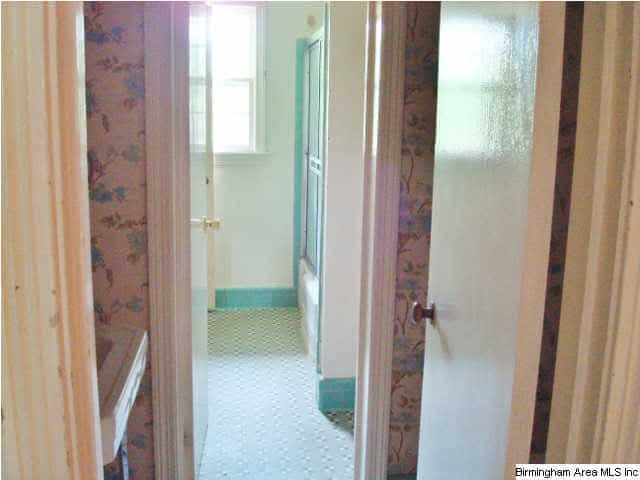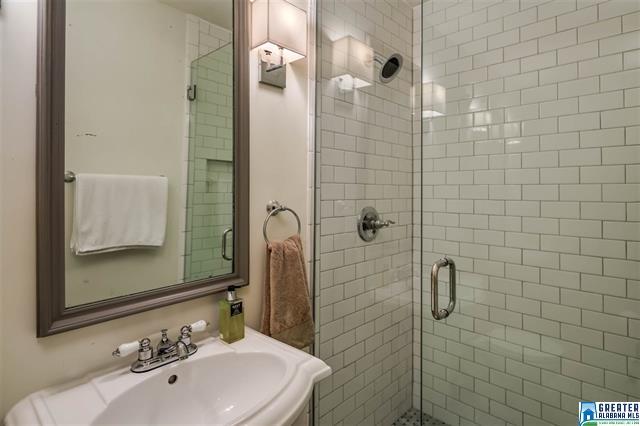 In the midst of the renovations, Erin found out she was expecting her first child. Luckily the home had plenty of room for a nursery, as well as a massive sunroom to function as a family room.
In the sunroom, you can see where the Heltons spent wisely during their home renovation. The dark stone floor might look dated, but a big sisal area rug and the right furniture were all the room needed.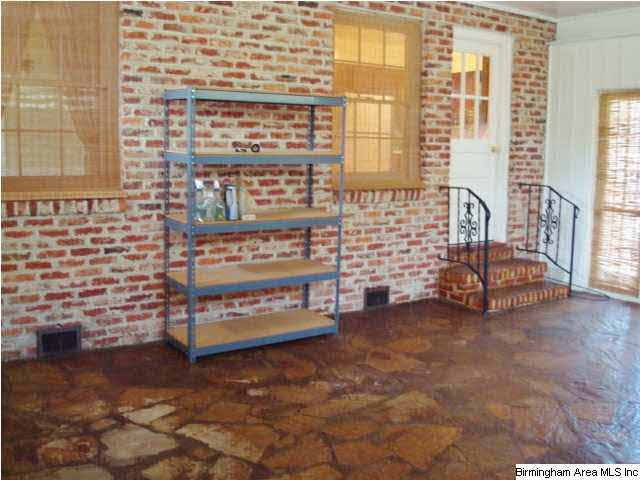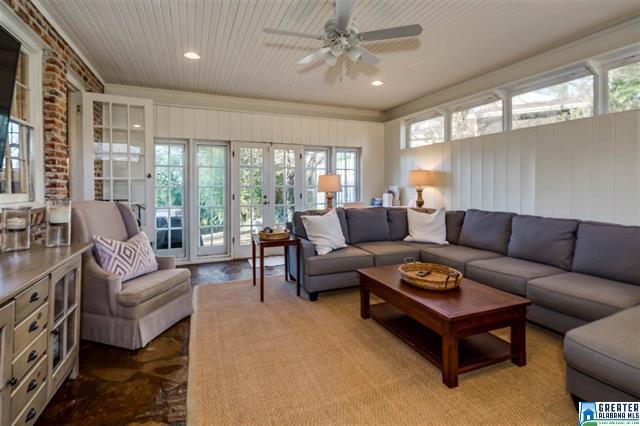 Other renovations included widening the entrance between the living and dining rooms (pictured below) and removing the wall between the kitchen and dining room. Finally, the Bluff Park residence was the perfect home for the young family of three, until her online boutique, Minette, which offers clothing, jewelry, shoes and accessories, took off!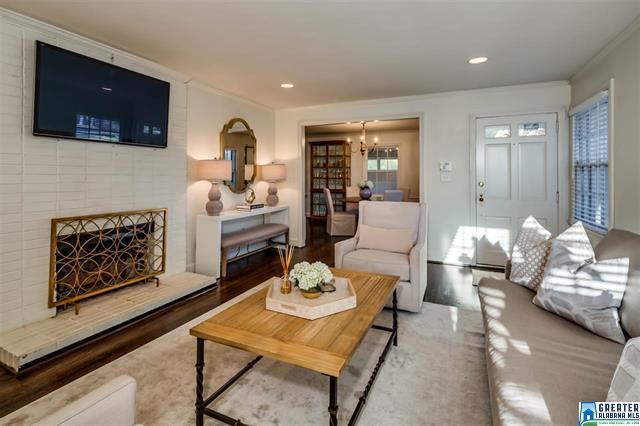 Is It Time to Sell?
Starting her own boutique had been in the back of her mind, but she had never been in a place to quit her job and start her own business. Then she stayed home after having Margaret, and after a year, Helton found herself wanting to be busier. So she founded Minette.

Working from home, she ships nationwide but also offers local pickup for Birmingham friends and family. She also goes to market at least four times a year, spending days scouring through selections in Atlanta, Dallas and New York.

With the need for inventory storage growing, the Hiltons suddenly found they'd outgrown their renovated home.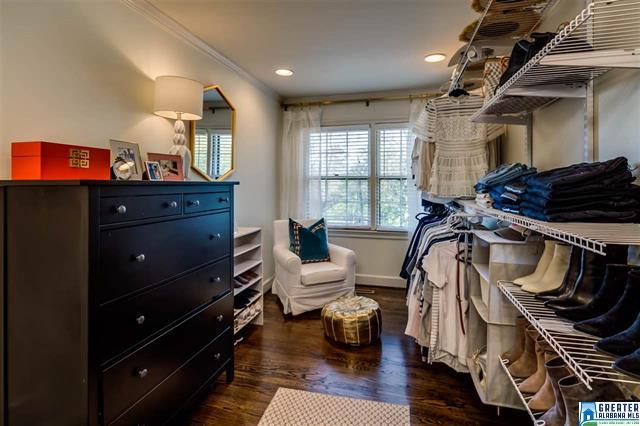 Return on Investment
The Heltons knew who to call—the Russoms of RealtySouth. They listed the home for $275,000. They immediately had a flurry of showings, got five offers and sold for $300,000. (That's an impressive number considering the initial $140,000 investment and $55,000 combined renovation costs.)
"It sold in a day, thanks to the Russoms."

Erin Helton
It also helped that Helton has a great eye for style and chose paint colors and materials for her remodel that worked well for resale. Benjamin Moore Seashell is the light and bright wall color used throughout the Bluff Park home. Check out 11 more expert tips to get your Birmingham home ready to sell.
Their New Vestavia Hills Dream House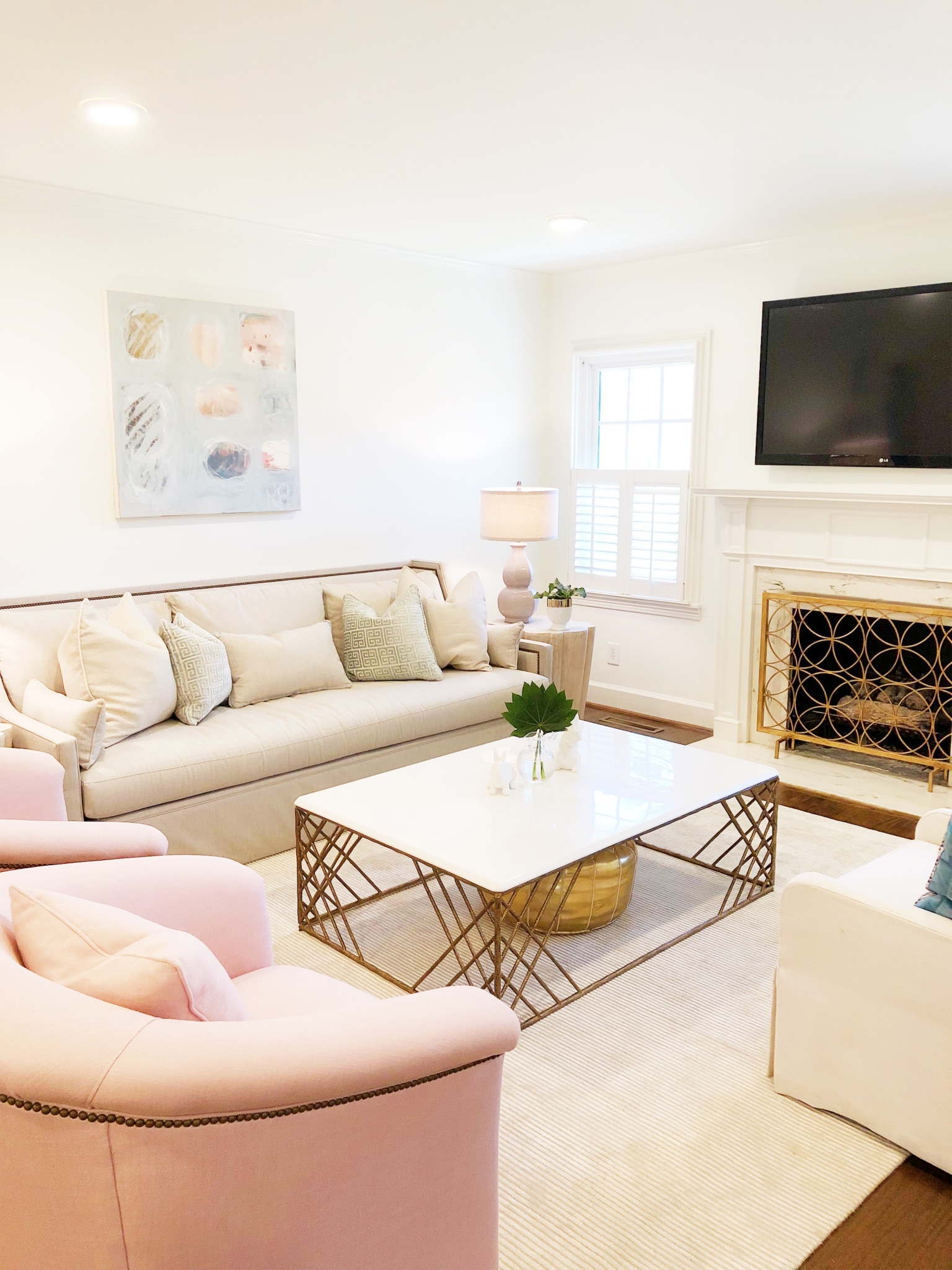 Now the family is resettled in Vestavia Hills in a home large enough for them and Minette's inventory. The house was already updated, but after her experience with home renovations, Helton couldn't resist putting her own touch on it.

"We already redid a bathroom, added a butler's pantry and a laundry room, and changed some flooring," said Helton, who worked with Birmingham contractor, Lynal Chappell, on the new house.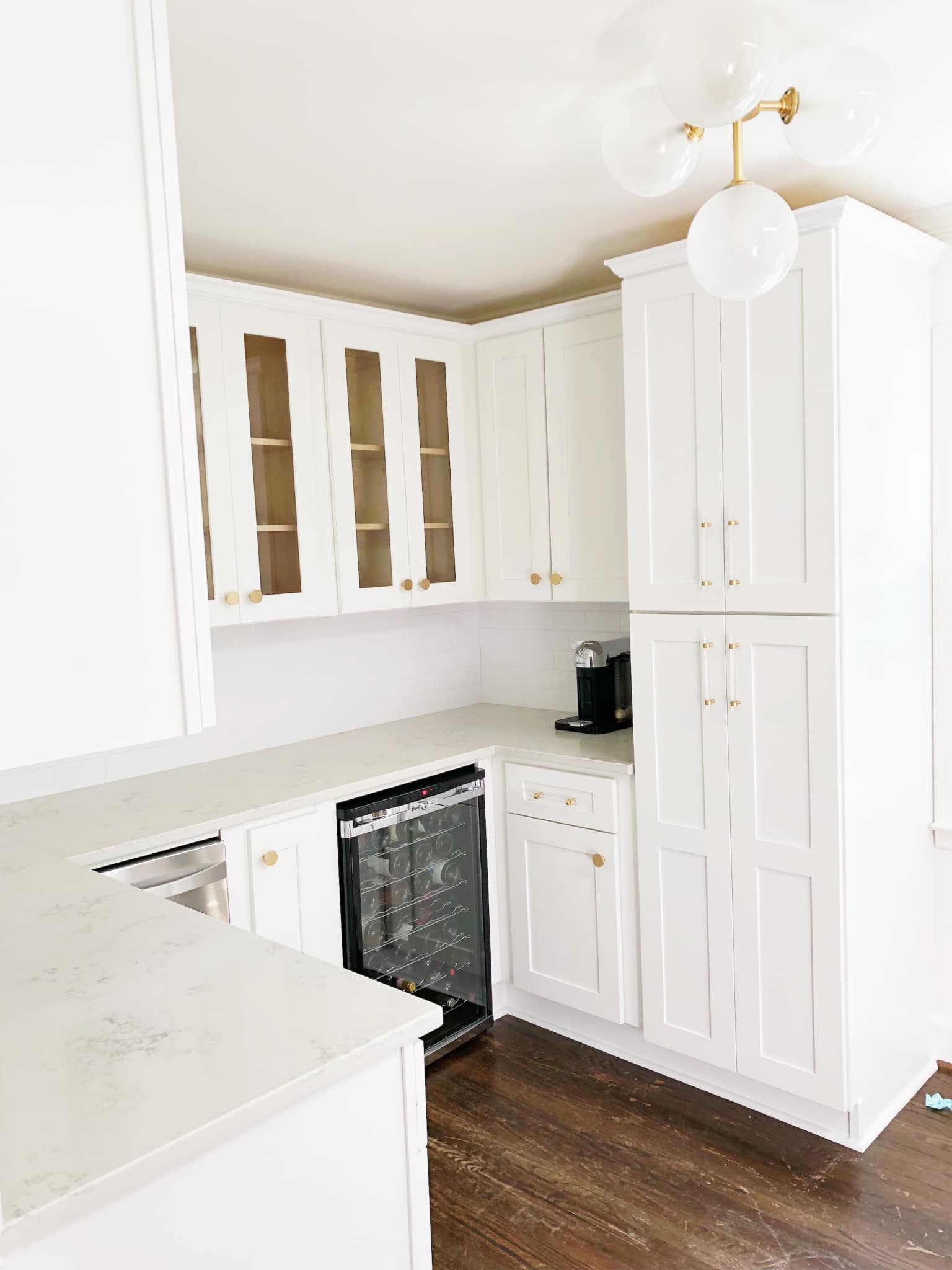 Want to see more? I thought so. And if these photos give you the house-buying bug, peruse more than 25,000 listings in the Birmingham area and beyond.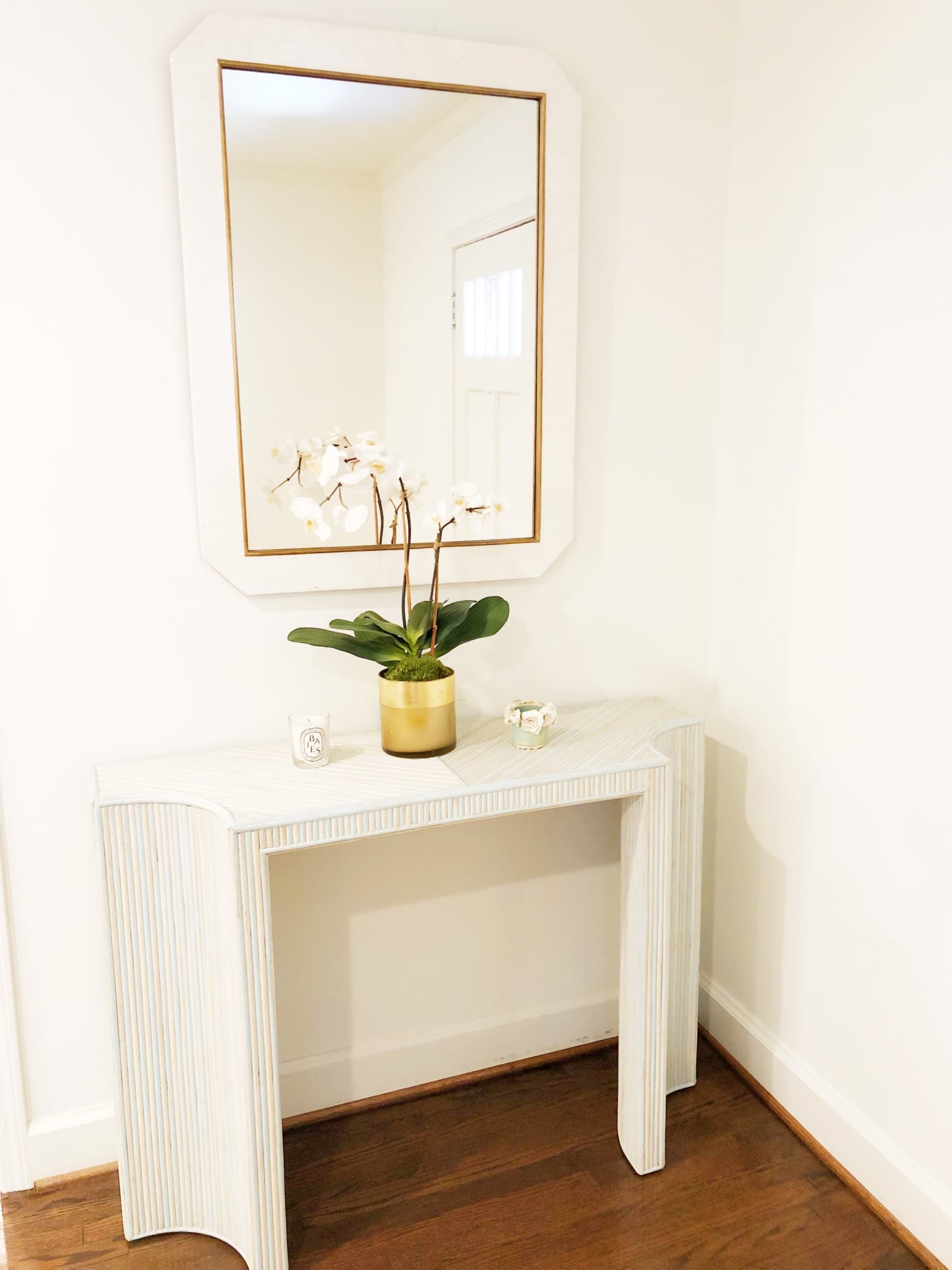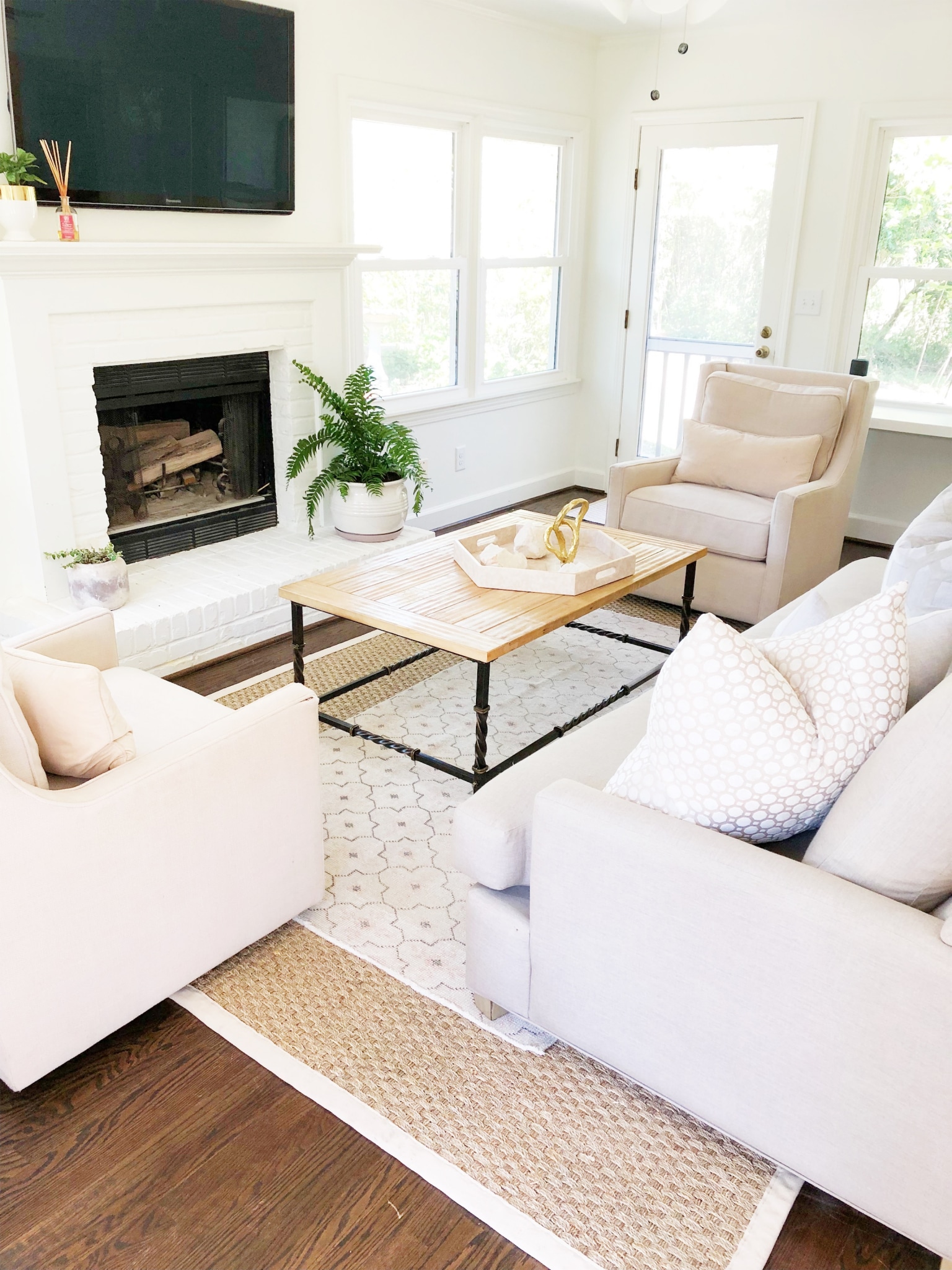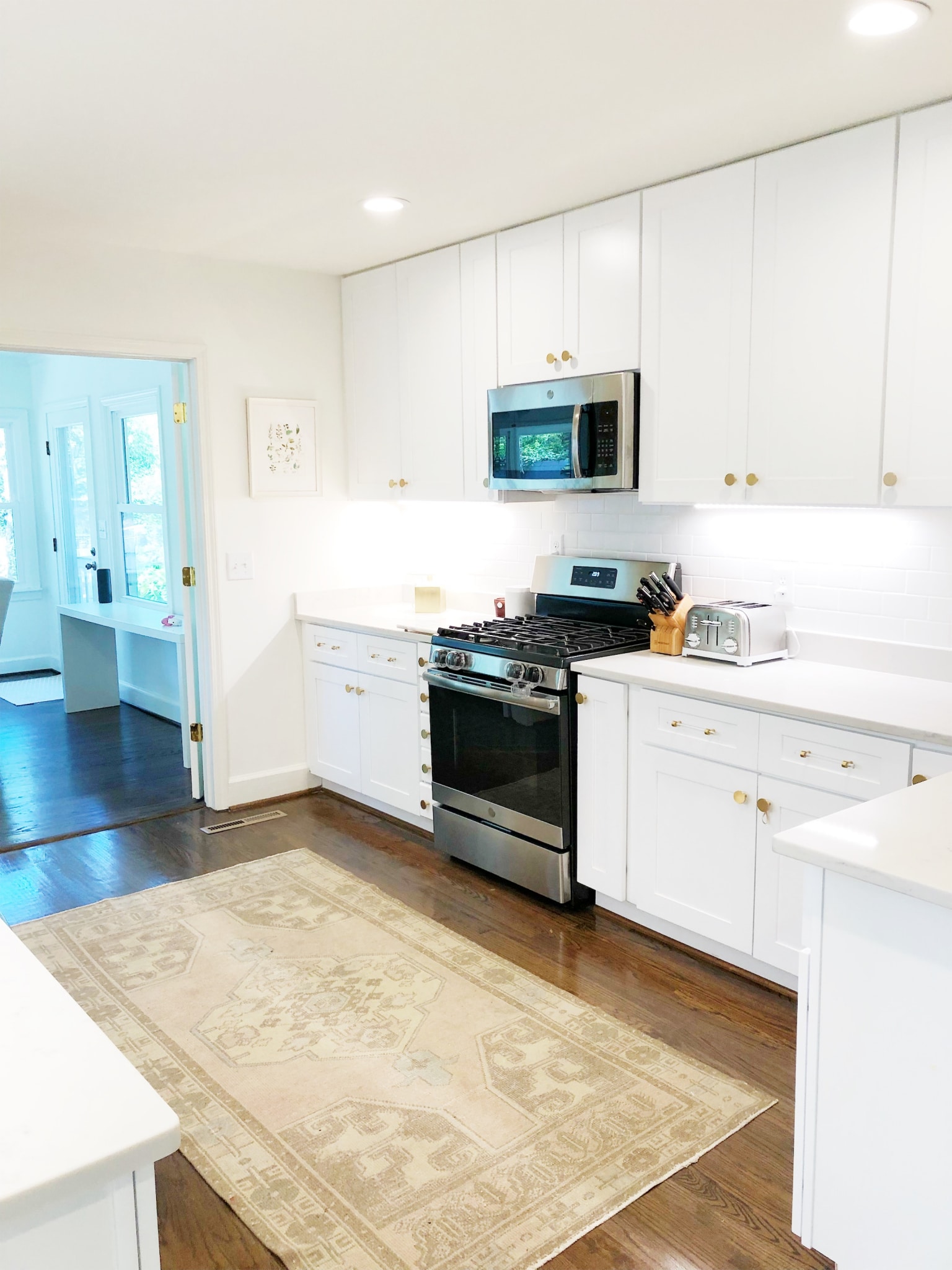 Sponsored by:
Connect with RealtySouth: