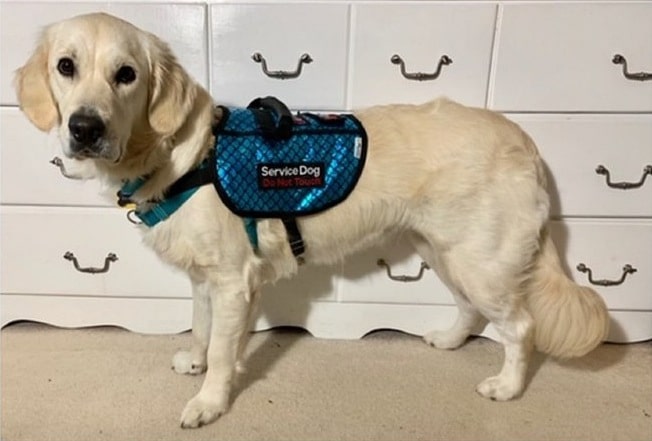 Birmingham loves animals—especially dogs! Here are some local Etsy shops that create and sell handmade items specifically for dogs.
Backyard Threads
Shop Name: BackyardThreads
Location: Birmingham, AL
Etsy Shop Opened: 2013
Rating: 5 stars
Sales: 1,313
Shop Admirers: 273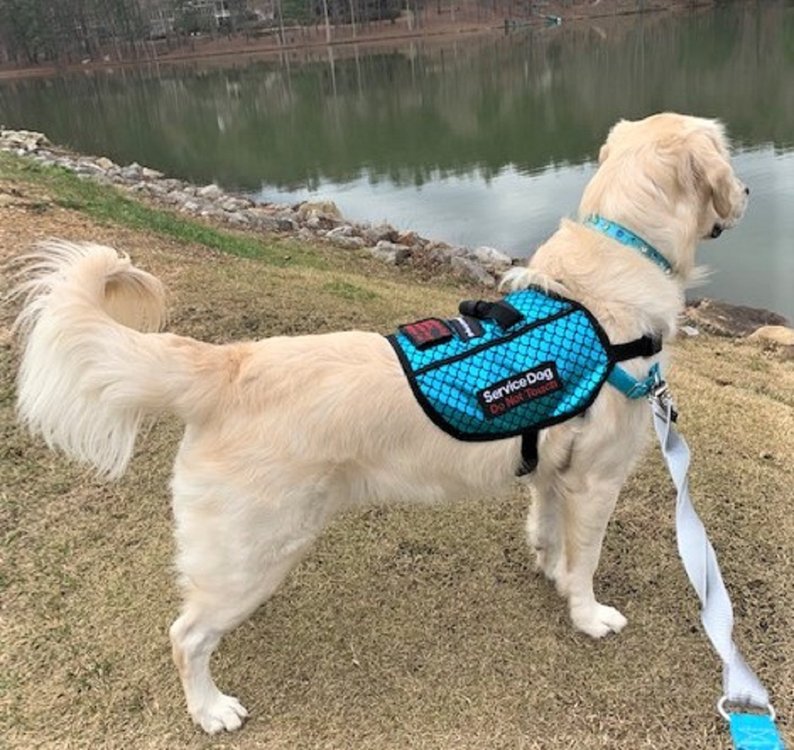 Backyard Threads goes down as one of my top local animal shops. Not only do they sell quality items, but they also help Hand in Paw—a non profit organization in Birmingham that works with professionally-trained teams of handlers and their animals to help improve people's day-to-day lives at numerous facilities throughout Central Alabama.
Backyard Threads is run by a Hand in Paw volunteer who helped create "uniforms" and "activity vests" for therapy dogs. A portion of all sales goes toward creating these special uniforms.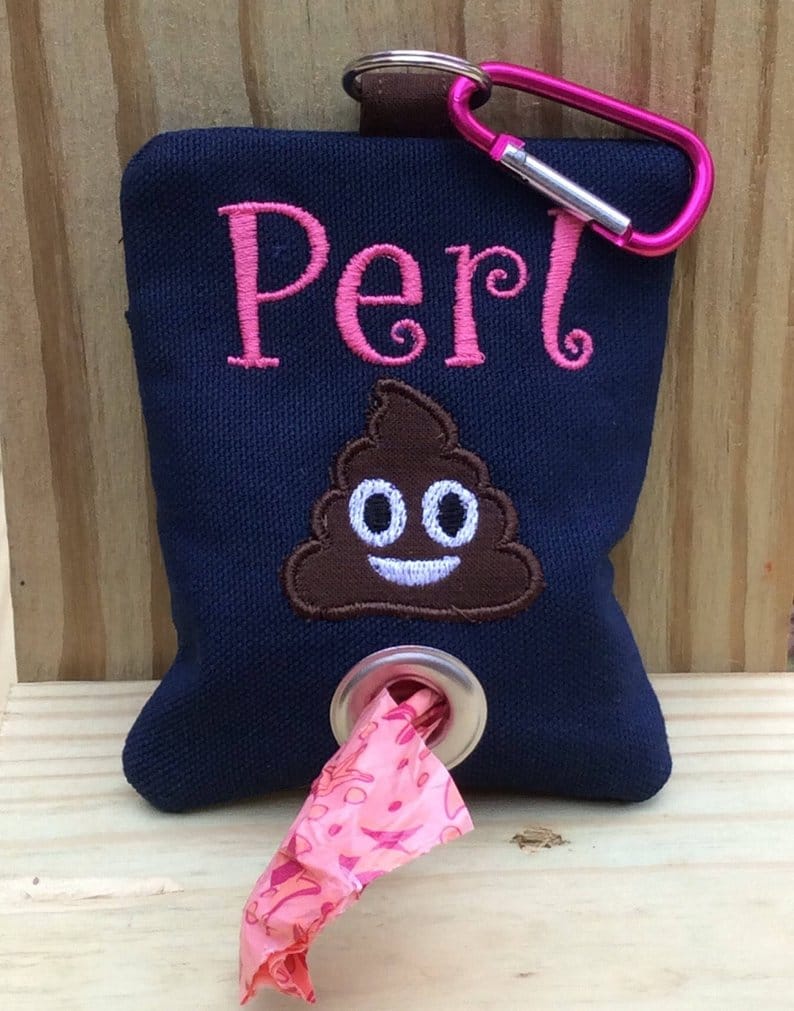 Top Shop Pick: Fun Dog Poop Bag Holder
With this handy item you can make a rather gross task something a bit more manageable. It's also pretty humorous!
Other items sold from Backyard Threads, include:
Dog pillows
Dog bandanas
And more!
Chey's Crunchy Crafts
Shop Name: CheysCrunchyCrafts
Location: Birmingham, AL
Etsy Shop Opened: 2018
Rating: 5 stars
Sales: 115
Shop Admirers: 36
It's not just humans who want a healthy mind and body. Animals do too! When you shop local Etsy store Chey's Crunchy Craftsboth you and your pet can achieve these goals.
Top Shop Pick: Paw Balm (For Dogs and Cats)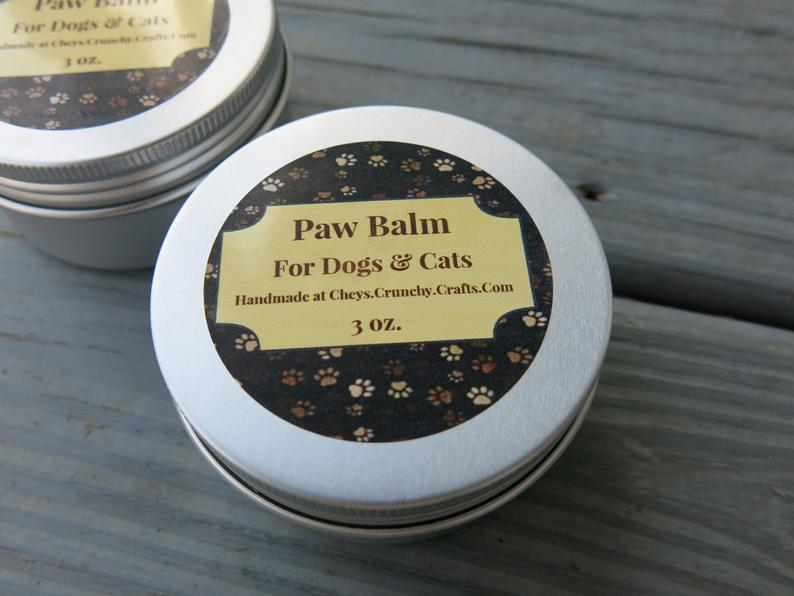 Do your pets paws ever get dry, cracked and flaky? This Paw Balm works wonders on sad paw pads to soften and rejuvenate them.
Ingredients include:
Unrefined shea butter
Organic coconut oil
Olive oil
Beeswax
Cedarwood EO (a natural flea and tick repellent!)
Mot and Dex Designs
Shop Name: motanddexdesigns
Location: Birmingham, AL
Etsy Shop Opened: 2018
Rating: 5 stars
Sales: 46
Shop Admirers: 13
Dogs in bandanas. It's simply irresistible! Find them when you shop Birmingham Etsy shop Mot and Dex Designs.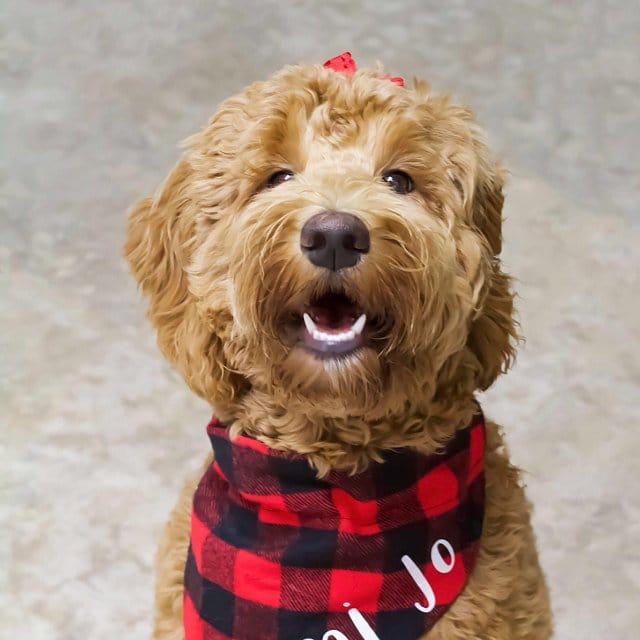 Top Shop Pick: Buffalo Plaid Dog Bandana
Bandanas are:
Handmade
Made to order
Double sides
Available in sizes extra-small to extra-large.
They can also be customized with your dogs name for some extra flair.
Roxy's Puptique
Shop Name: RoxysPuptique
Location: Birmingham, AL
Etsy Shop Opened: 2007
Rating: 5 stars
Sales: 3,282
Shop Admirers: 1,433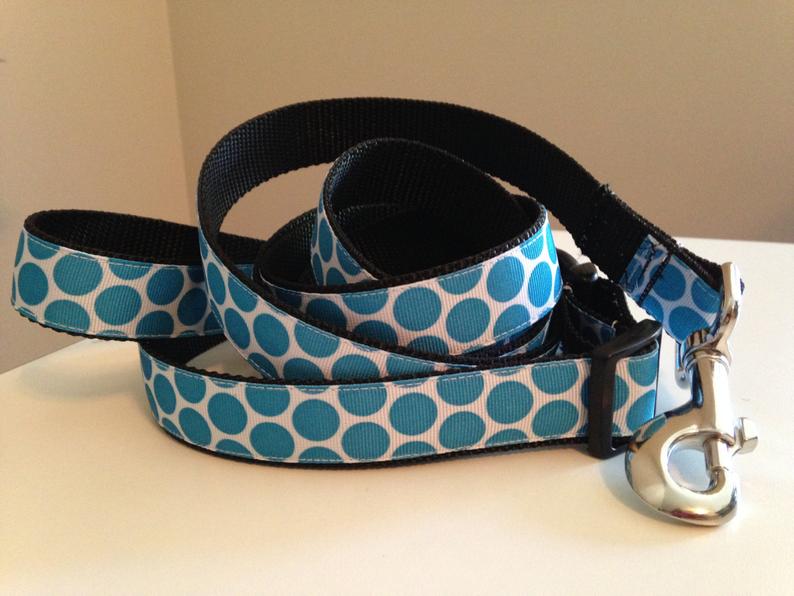 Inspired by a pooch named Roxy, this puptique features:
Dog collars
Collar/leash sets
Cat collars
Bowties/flower collar accessories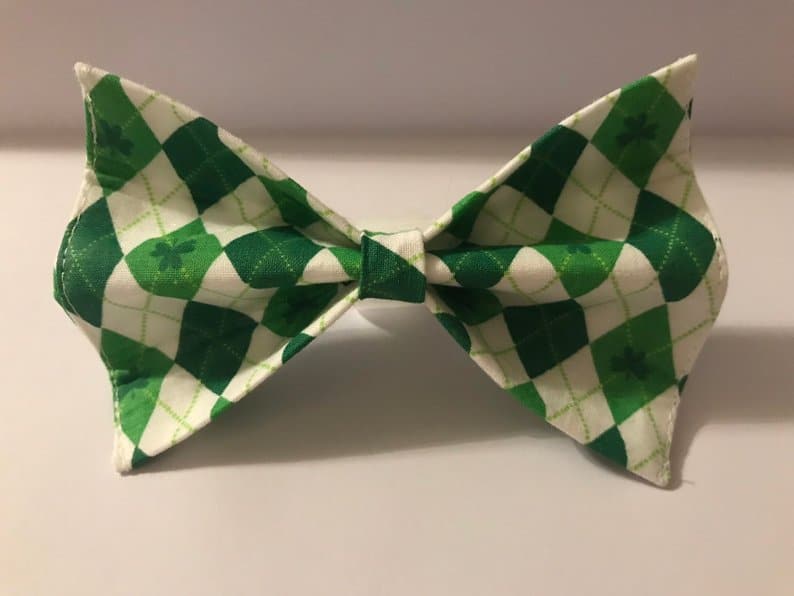 Top Shop Pick: Dog Bow Ties
Your pup will feel extra snazzy decked out in these handsome bow ties by Roxy's Puptique. Each bow tie is handmade and easily attaches to your pets collar via velcro.
Sadie Bug's Collars
Shop Name: SadieBugsCollars
Location: Birmingham, AL
Etsy Shop Opened: 2012
Rating: 5 stars
Sales: 10,530
Shop Admirers: 2,637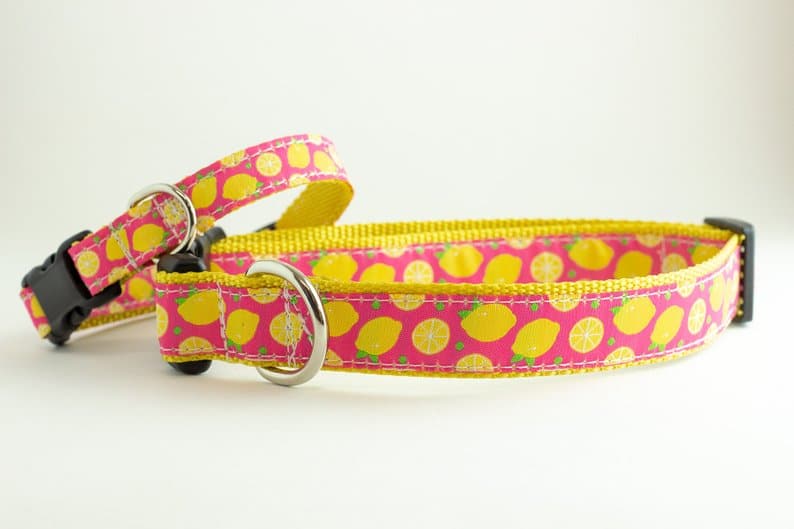 Looking for some doggie essentials? You'll love Sadie Bug's Collars. This local shop offers quality products in eye-catching colors and patterns. Find a lengthy list of items, including:
Dog collars
Pet ID tags
Leashes
Bowties
Hairbows
And more!
Psst! Don't tell your dog, but they also sell some pretty meow-tastic cat collars.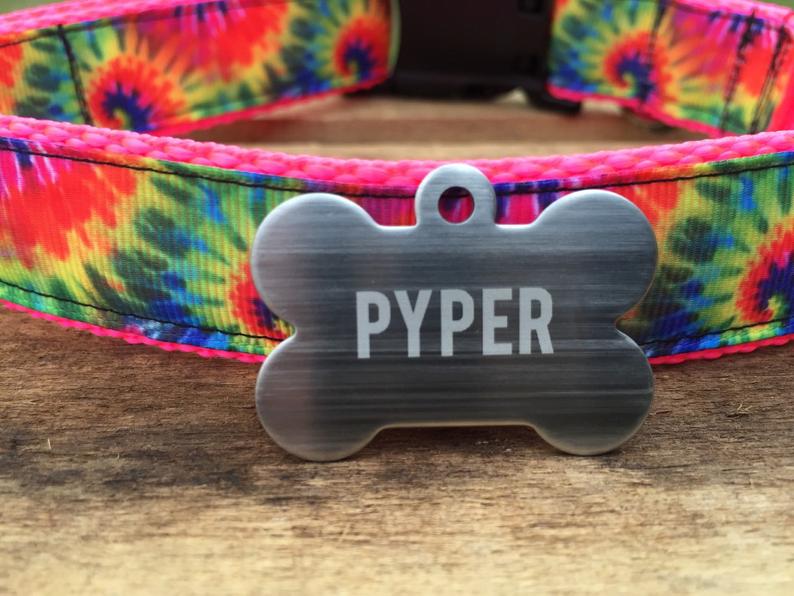 Top Shop Pick: Stainless Steel Pet ID Tag
These personalized pet ID tags are:
Handmade from start to finish
Fitted with a smooth hole punch to fit any collar
Feature a high-quality, brushed hand-polished satin finish
Are engraved with important details (dog's name and contact info)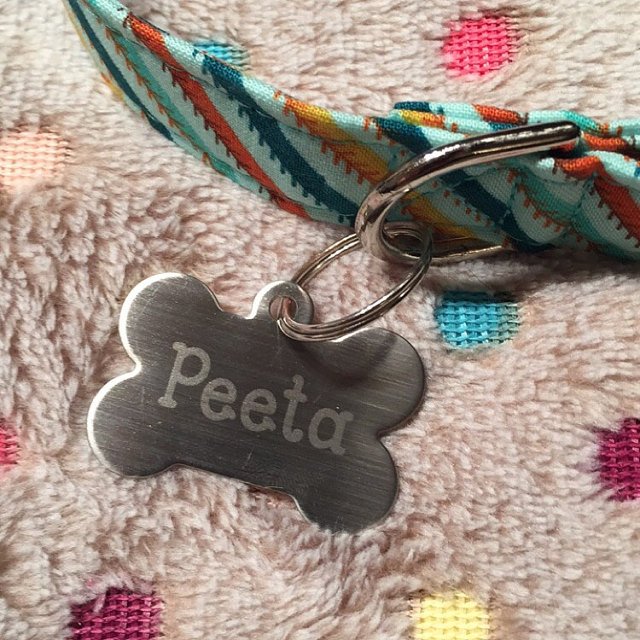 The Asher Riley Project
Shop Name: TheAsherRileyProject
Location: Hoover, AL
Etsy Shop Opened:
Rating: 5 stars
Sales: 396
Shop Admirers: 739
Based out of Hoover, The Asher Riley Project specialized in all things needlepoint. Each item is 100% hand-stitched, handmade and made to order.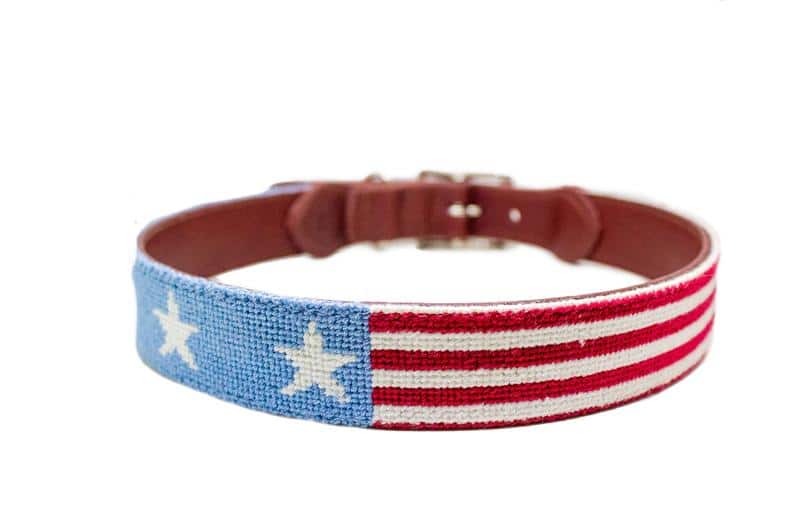 Top Shop Pick: Needle Point Dog Collar
There are many dog collars out there, but how often do you find them as unique as one made via needlepoint? Each collar is handmade and features exceptional stitching, great designs.
Custom orders are available, too! (Check out their amazing monogrammed collars.)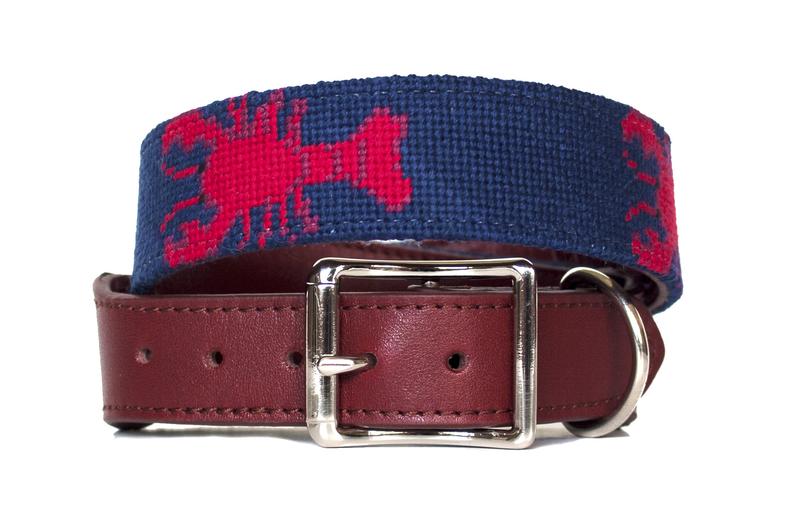 Along with unique dog collars, they also sell:
Needlepoint belts
Needlepoint flasks
Sunglass straps
Needlepoint wallets
Needlepoint watch straps
Card wallets
Key fobs
Needlepoint can coolers
Wiener Brothers Co
Shop Name: WienerBrothersCo
Location: Birmingham, AL
Etsy Shop Opened: 2016
Rating: 5 stars
Sales: 1,796
Shop Admirers: 566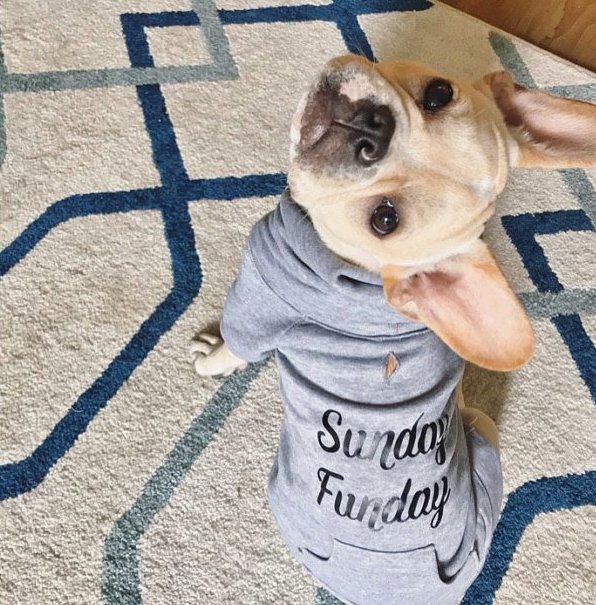 Inspired by two dachshunds—Munchkin and Frank—this small local Etsy shop specializes in apparel for all dogs and their humans. They sell:
Dog shirts
Human shirts
Baby clothes
Human hats
Toddler clothes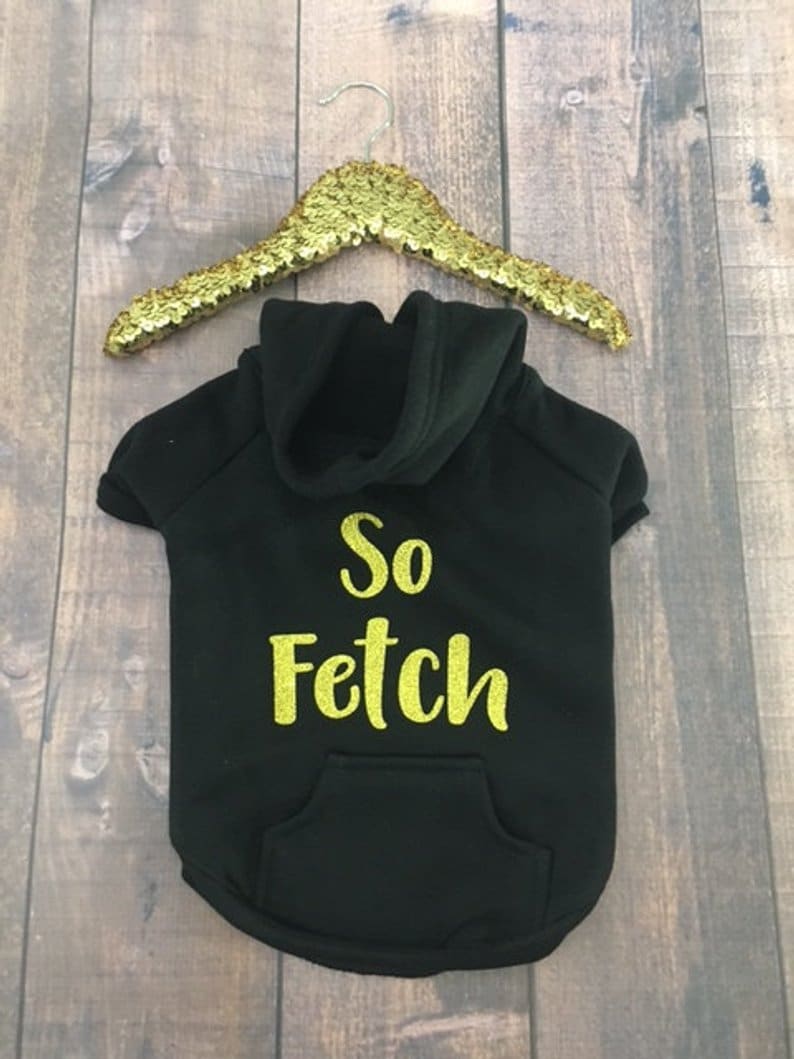 Top Shop Pick: Dog Hoodies
These adorable dog hoodies not only fit great no matter what breed your dog is, but they also show off some great sayings, too!
All dog hoodies are:

Made from cotton
Fleece-lined
Are there other local Birmingham Etsy shops that sell great dog items? Let us know who they are!