Sponsored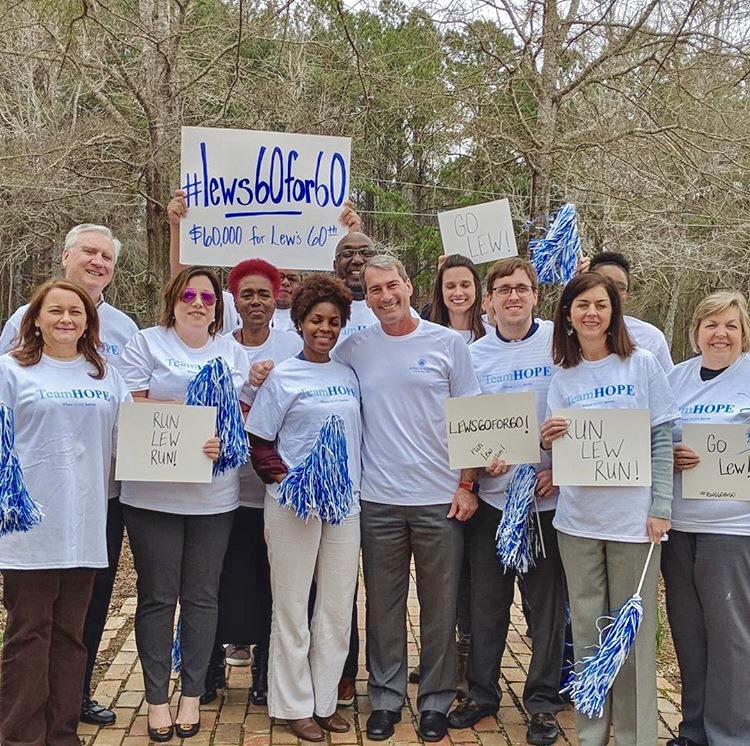 After a devastating loss of funding in 2017, the King's Home of Alabama is ready to make a comeback—and it all starts this Saturday, March 2, with King's Home president Lew Burdette running a marathon in Southern California.

King's Home Mission

King's Home of Alabama is a large non-profit organization which provides essential services to abused youth, moms, and children fleeing domestic violence. Those in need can find hope, opportunity and a way to start over. King's Home of Alabama operates 22 residential group homes on six campuses. They serve all 67 counties of the state, and last year, served 356 residents.

Facing hardship

In the last year, King's Home of Alabama has faced major financial struggles.

In December of 2017, they lost their 30-year partnership with America's Thrift Stores who was bought out by a San Francisco venture capital group. The large thrift store chain ended their funding—a whopping $750,000 annual loss to King's Home of Alabama.

And this past December, they had to make the heart-wrenching decision to close the doors of their Tuscaloosa campus, ending benefits to the women and children seeking refuge there. But King's Home of Alabama is refusing to succumb to this temporary set back.

Lew Burdette, King's Home President, wants to raise $60,000 by March 21— his 60th birthday. How will he do it? By running a marathon in honor of King's Home this Saturday, March 2, in California!
Lew's 60 for 60

The journey began spring 2018 during a family discussion about Lew's 60th birthday plans. After some joking and challenging, Lew decided he would run a marathon.

He chose the SoCal Marathon in California on March 2, 2019, because it fit multiple family schedules and will allow him to run with his daughter and son-in-law—two of his greatest supporters.

For Lew, running was never a passion, but it became an outlet in recent years. Running for a purpose became his most important motivator.

Lew Burdette: "I was really impressed to run this marathon for King's Home mission. We desperately need the money."

The goal is to finish the marathon and raise $60,000 to benefit the youth, moms, and kids who depend on King's Home. To date, over $27,000 has been raised—and Lew's momentum won't disappear after the race.

LB: "I turn 60 on March 21st, so the goal to raise $60,000 will continue even after the marathon."
Making a comeback

King's Home recently announced the acquisition of three Jimmie Hale Mission thrift ministries in Eastwood, Pinson, and Hanceville, Alabama.

LB: "Losing $750,000 in funding was a heartbreaking disappointment, especially for our residents who need help the most, but God has blessed us with this opportunity to begin recouping some of this lost revenue. The public needs to know that now 100% of their donations go to King's Home because, in the past, America's Thrift Stores kept a large majority of the profits."

The Better Bin initiative

The Better Bins are collection receptacles located around central Alabama that collect gently used items. Beginning at the start of February 2019, all items collected through these bins, as well as items donated to King's Home, will be sold at the three newly acquired thrift stores called King's Home Thrift-The Better Stores. Find a bin near you.

How to help
Any little bit counts. Thank you for joining in to help King's Home!

Sponsored by: