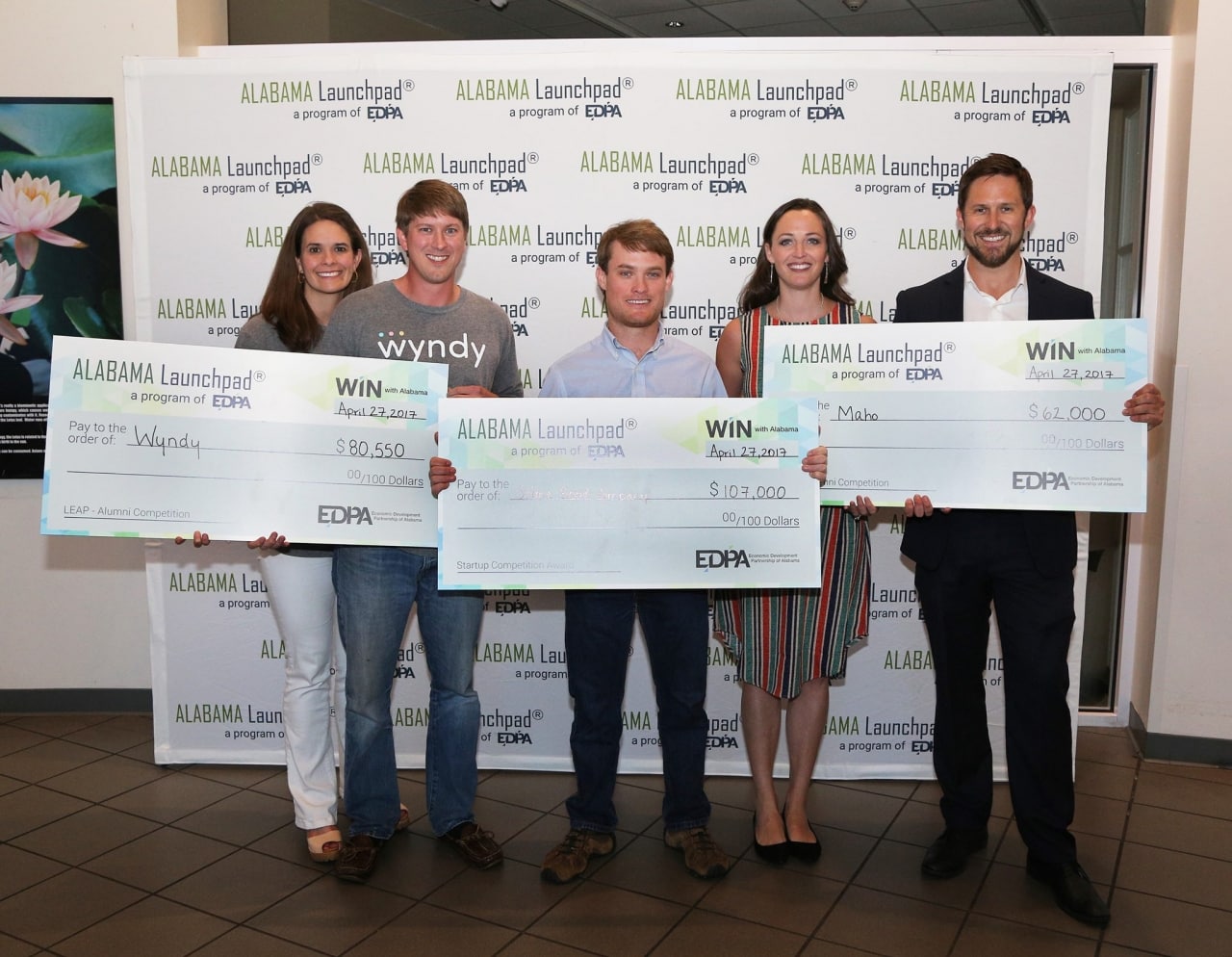 Innovators from around the state are heading to Selma Thursday, February 28 to find out which Alabama startups will get a piece of the $150,000 pie up for grabs at the next Alabama Launchpad Competition. Find out why the EDPA chose to host the competition in Selma and where it's headed next.

Wait, what are we talking about?
The Alabama Launchpad Competition is hosted by the Economic Development Partnership of Alabama and takes place four times a year. Since 2006, the competition has awarded 82 Alabama startups over $4.5 million to invest in their businesses, mostly by way of government grants. Today, the winners are collectively valued at $212 million. Talk about the ultimate fairy godmother scenario!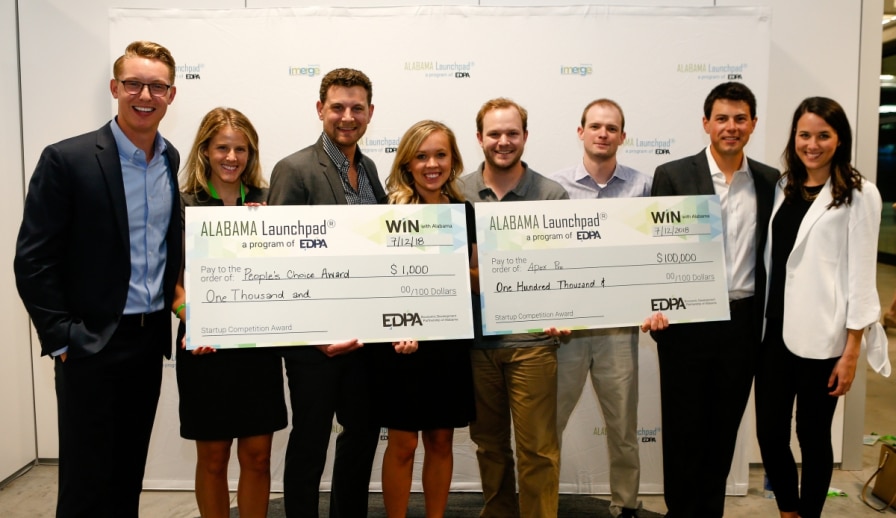 Why Selma?
According to EDPA President Steve Spencer, the objective of hosting the Launchpad competition in small towns like Selma is to let people know startups don't just happen in big cities. Great businesses can be born on backroads, too.
"You don't have to be in Huntsville or Birmingham to have success. Some great things are going on in less urban areas, and we want to spread the message that you can be just as successful in those places," Spencer said. "We are intentional in going across the entire state to drive innovation and job growth—we're here to spur up startups in every little spot in Alabama."
G Mama's Cookies road to success
Selma startup G Mama's Cookies is a perfect example of what the Launchpad competition can do for an up-and-coming company.
Robert Armstrong, the owner of G Mama's Cookies, won the Alabama Launchpad competition in 2017. He received $107,000 to put back into the cookie company he started with only a dream and his grandmother's cookie recipe.
Armstrong's winnings were the largest amount given to any competitor, which he used to expand the G Mama's Cookies product line and grow the business. Two years later, Armstrong is selling his cookies in grocery stores nationwide.
The competition will head to Tuskegee and Troy later this year.
A great place to start with your big idea
Spencer said that entrepreneurial hopefuls attending the event in Selma will get an invaluable networking opportunity with local entrepreneurs willing to share their journey to success.
"If you've got an idea that you want to turn into a startup, this is a great place to start. You're going to see everyone that wants to help you succeed at these events. It's an incredible community," Spencer said.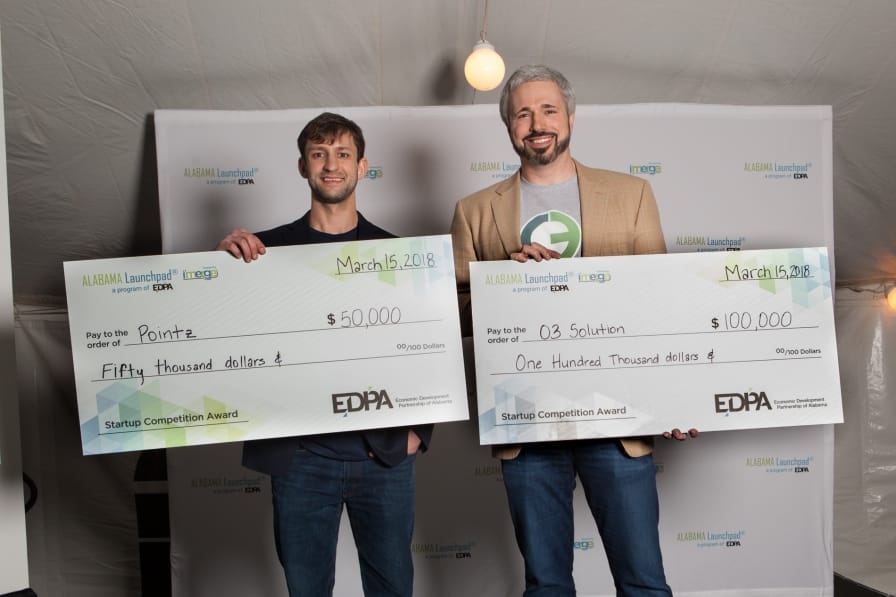 Faith and Politics Institute Weekend
Coincidentally, the Launchpad finale coincides with the first day of Faith and Politics Institute Weekend in Selma. The annual weekend brings hundreds of lawmakers from Washington, D.C. for a weekend of discussion and reflection about the civil rights movement. The weekend culminates with the historic walk from Montgomery to Selma across the Edmund Pettus Bridge.
"The leadership and government in Selma have been great at accommodating all of us. Everyone is pulling together. The people in Selma are great! They are doing it all this weekend, and we appreciate all their hard work," Spencer said.
Sold out event in Selma
Spencer said that the Thursday, February 28 Launchpad event registration is totally full—all 150 attendee spots taken—which is a first for the competition.
"A couple years ago, we only had about 20 to 30 people show up for the competition—that's how much this competition has grown in popularity. Usually, we have about 75-100 people come to these events—so this year we're excited to have exceeded those numbers!"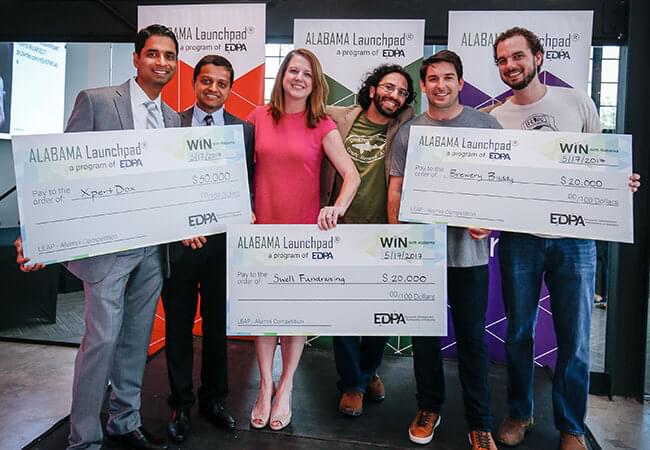 Check out the six finalists competing in the 2019 Cycle 1 competition:
Launchpad Concept Stage Finalists for $50K Prize:
CerFlux
Satterfield Technologies
PartDispatch
Launchpad Seed Stage Finalists for $100K Prize:
Lifestages Media/Babypalooza
Pointz App
VentorLux
Read more about the six finalists for the 2019 Cycle 1 Launchpad Startup Competition. You can also get the full story on two 2018 winners from Birmingham.
Stay tuned to Bham Now to find out who wins on February 28. You can also follow Alabama Launchpad on Facebook, Instagram and Twitter.
Have an idea but don't know where to start? Sign up for the 2019 Alabama Launchpad Startup Competition Cycle 2 May 9 in Tuskegee. The deadline to sign up is March 1, 2019.