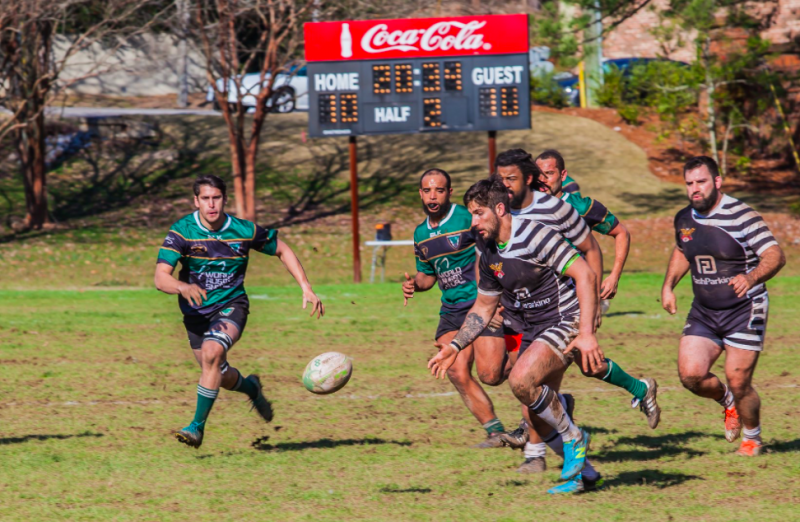 "Birmingham's best kept secret." ~ Marco Callaway, President of the Birmingham Vulcans Rugby Club
Did you know Birmingham has had an active Rugby club called the Birmingham Vulcans for 52 years?  Well, the secret is out.
Established in 1967, the Birmingham Vulcans are a Rugby Union club competing in Division II of the USA Rugby True South Union. The team plays year-round competing in 15's and 7's competition. A 501-c-3 non-profit organization under the umbrella of the Birmingham Rugby Club Foundation, along with the adult teams, the club promotes Youth Rugby with programs for players ages 6 through 19.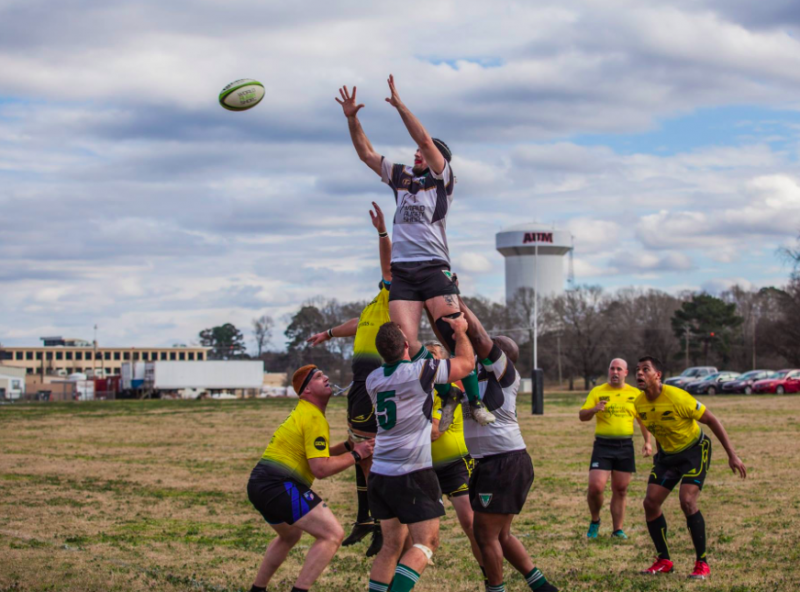 "We go into the inner city and metro schools, teach students the game of Rugby, make it part of their P.E. curriculum," added Callaway, who first started playing Rugby 20 years ago in college. "We have a summer league for youth ranging from 7 year olds up to high schoolers. The grade school and middle school kids play flag rugby. High school plays tackle 7s."
According to Callaway, there are hundreds of members in the club, from the Old Boys, guys who can't play anymore, but support the club's programs to the active players. Presently, they have 40-50 players on the active roster.
More popular globally than football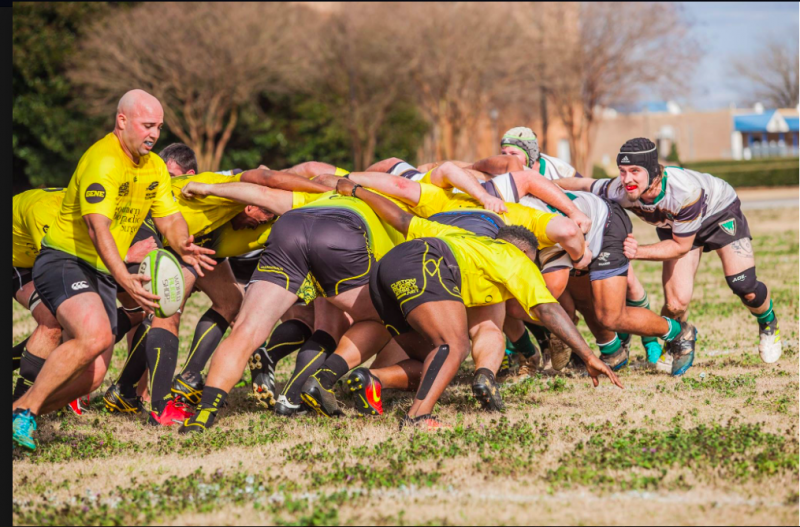 The 6th most popular sport in the world, (American Football is 12th) Rugby can be played by anyone, and once you get involved, there is a deep sense of community among the players, officials and fans.
"With Rugby, it is a sport where everyone touches the ball, doesn't matter what shape or size you are, you can play," said D.C. Miles, Vice President of the Birmingham Vulcans.  "We need big guys, small guys, guys that are in between. When you are out there on a Tuesday night  and its rainy and 30 degrees,  you look to your right and to your left, you know who has your back regardless. We are very focus that everybody understand that everyone are equals here."
Interested in playing? All are welcome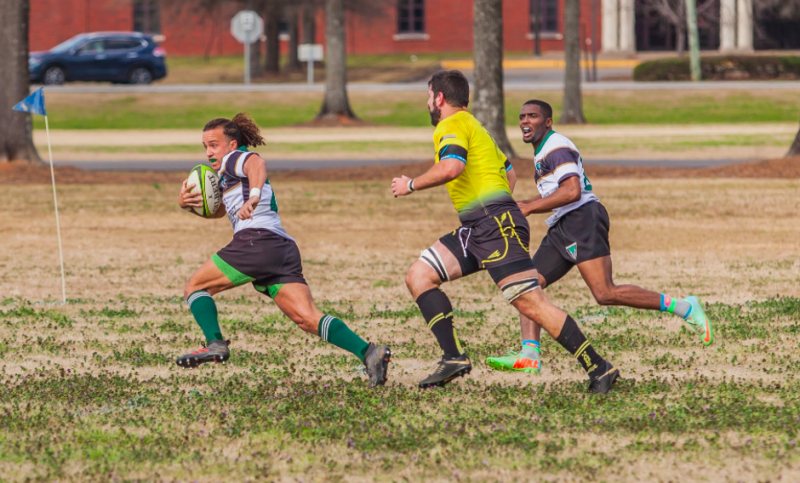 Are interested in playing Rugby, even if you have never played before? The club welcomes everyone.
"Come out Tuesday and Thursday, our practices start 6:30 at Ramsey Park. Send messages to our contacts on the website and social media, if you have any questions. Just show up with cleats and a good attitude. We will teach you the rules and everything. No experience necessary," said Callaway.
Here is a map to the pitch.
A great way to learn the game is to play Two Hand Touch Rugby on the Second Sunday of every month.  Everyone can participate – all ages, male and female.
Here is the next scheduled get together.
March 9 at 2pm – Free Two Hand Touch Rugby – the Second Sunday of every month all year unless the calendar shows "canceled." No experience necessary. Krebs Field at Ramsay Park. All ages. Male and female.
Home Games this Spring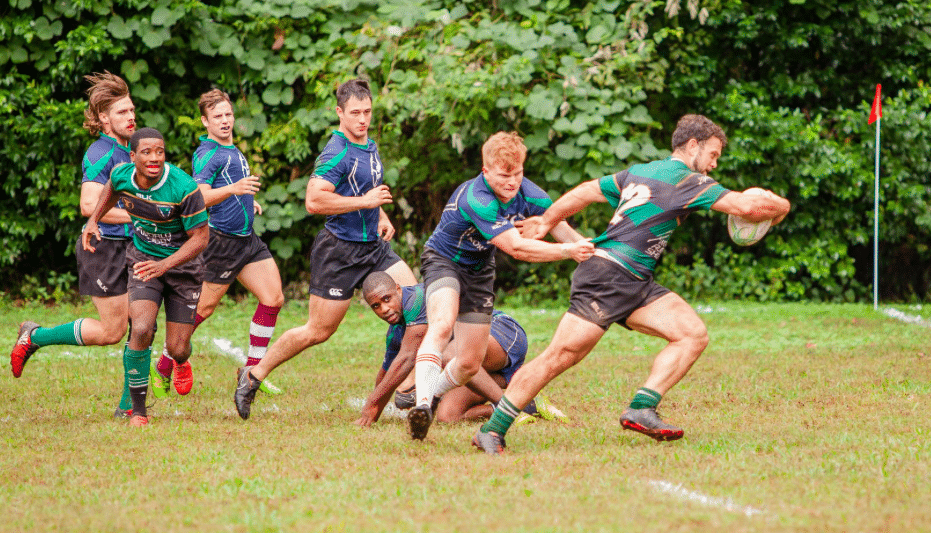 Of course, the games are the biggest attraction. Birmingham Vulcan matches are free to everybody, just bring your lawn chairs and favorite beverage. Here is the Home Spring Schedule.
March 16 – Vulcans vs. Montgomery
March 23 – Vulcans vs. New Orleans
March 30 – Vulcans vs. Baton Rouge
June 29 – Vulcan 7s Tournament
The secret is out
More than a game, Rugby is about community.  The Birmingham Vulcans give back.  Their primary charity is the Alabama Suicide Prevention and Resources Center. Check out all their service and charity work – HERE.
This is a very special community. The secret is out.