Sponsored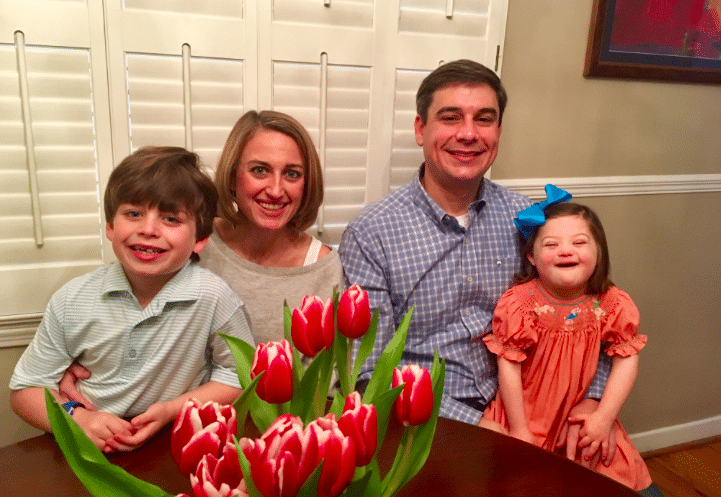 Pictures of four-year-old Claire Haynie holding up a United Ability car tag are being seen in and around Birmingham these days. It is on the United Ability website, in ads online, and yes, on a banner in front of United Ability, where Claire goes to school at Hand in Hand.
The message, along with the photo and Claire's infectious and loving smile?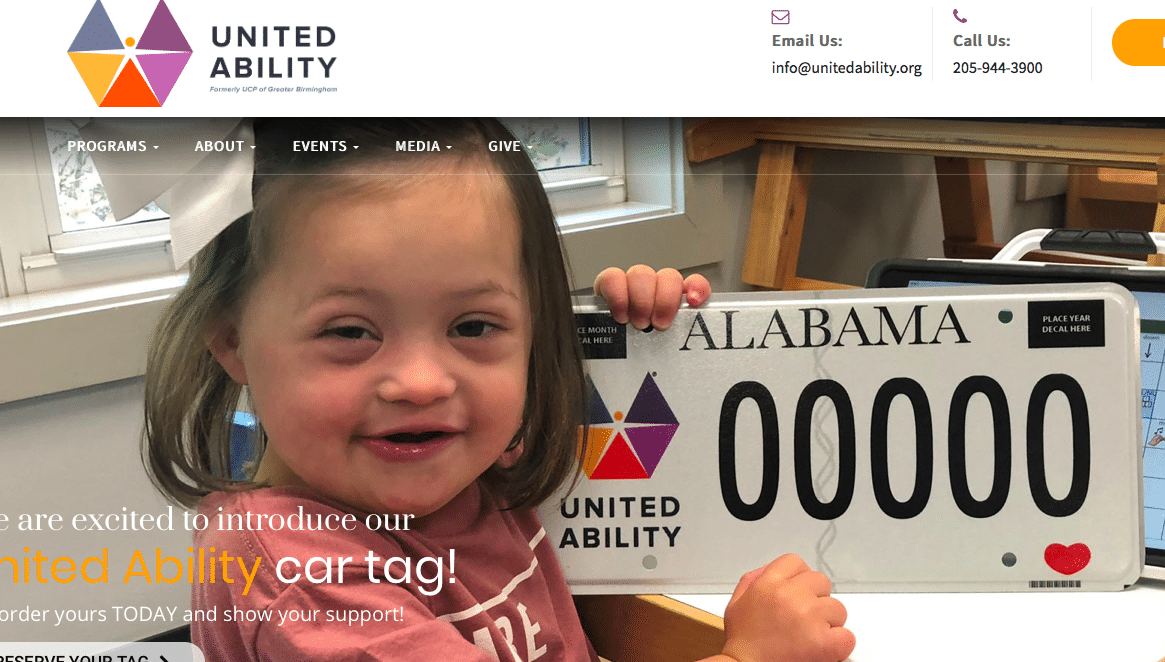 Claire has been part of United Ability's Hand in Hand Early Intervention program since she was 12 weeks old.
"When she was born, I had never heard of Hand in Hand or United Ability," said Rebecca Haynie, Claire's mother, who was joined by her husband Jason, Claire and son Davis.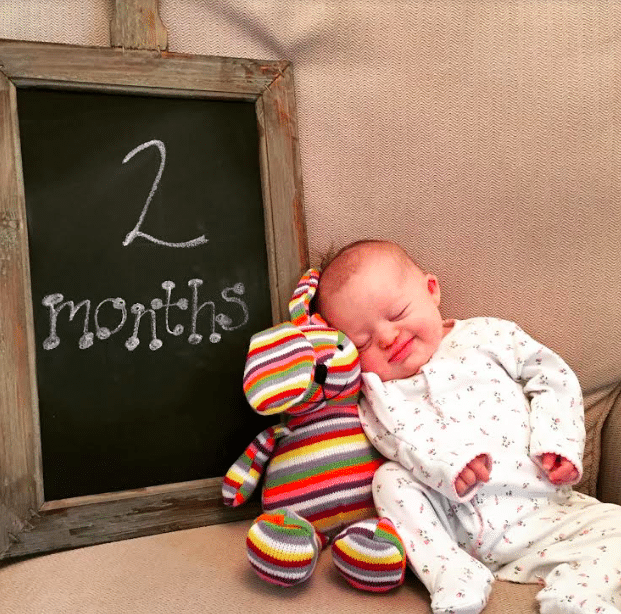 "When we set up that first tour I was relieved. She (Claire) was going to be fine here. There were children in wheelchairs, children with feeding tubes, kids on oxygen, and children without disabilities all receiving an education in the same environment. I was sold when I saw the first classroom with all the kids playing together. It is a special place."
United Ability – Support and awareness
As the face of the United Ability car tag drive, Claire is helping encourage Alabama auto owners to outwardly support the mission and vision of United Ability which serves people with all types of disability and offers a full spectrum of services not found anywhere else statewide.
Purchasing a car tag is a great way to support United Ability. For every tag acquired $41.25 of the $50 fee directly supports United Ability's programs and services.
It is also a great way to make people aware of their many inspirational programs and remind the general public about the organization's name change that recently in 2017.
"Personally, I think United Ability's name change is the biggest thing they could have done to open up their reach," said Jason Haynie. With the United Cerebral Palsy of Greater Birmingham name, people thought that was all they did. United Ability was doing a lot more for other disabilities. People didn't know that. The broader name is all-inclusive."
Making a difference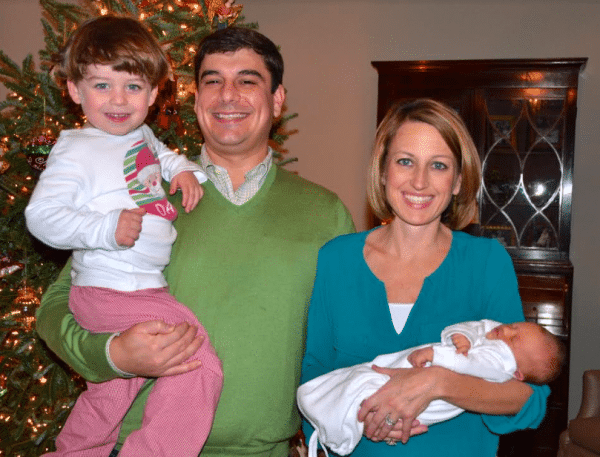 From newborns to adults, United Ability makes a difference in the lives of people with special needs every day of the year. The numbers are impressive.
Here are a few examples:
757 – children from birth to age 3 and their families received holistic training and therapy in each child's natural environment—at no cost to the family.
Hand in Hand Early Learning
193 – children ages 6 weeks to 5 years attend the nationally-accredited program where children with and without disabilities learn and play side by side.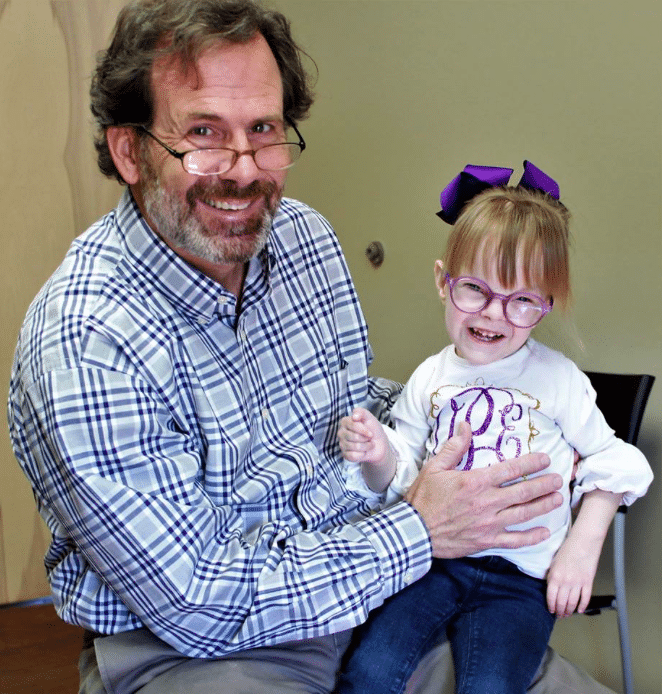 1499 – children and adults received physical medicine and rehabilitation services from 2549 patient encounters by Dr. Charlie Law.
Ability Clinic- Outpatient Therapy
4932 – speech, occupational, and physical therapy sessions were conducted for 387 patients.
173 – adults (ages 21 and up) worked on personal goals and life enrichment activities while enjoying 778 outings to fully experience and participate in their communities.
505 – adults with physical and cognitive disabilities received individualized job readiness instruction on readiness instruction on their journey to meaningful job placement.
Claire Haynie: "It's Me!"
So, when you see the picture of Claire promoting the United Ability car tag, consider supporting this incredible organization.
"Down syndrome isn't so scary when you see Claire. We are very happy with United Ability and everything they provide for us," added Rebecca.
Claire's father Jason concluded, there is a big banner out in front of United Ability with Claire on it. Every time we drop her off she points at it and gleefully says… "it's me."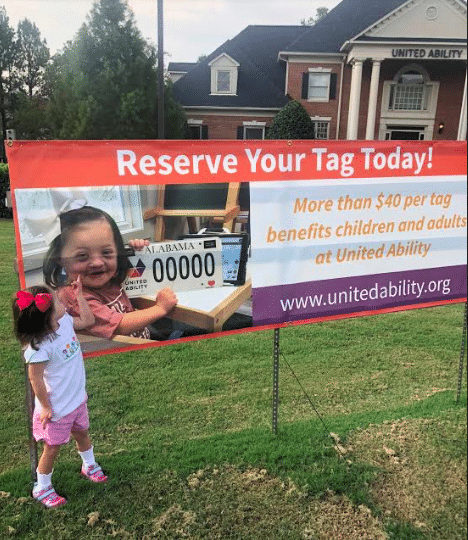 Support Claire, the Haynie family, and United Ability today with the purchase of a car tag.
Sponsored by: