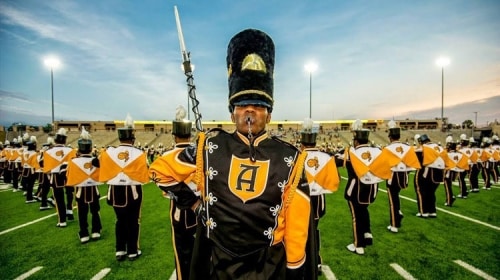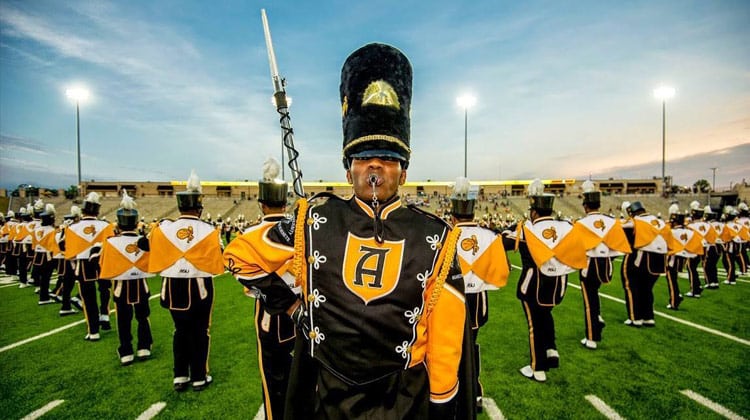 Alabama State University and the Alabama Organ Center will be prominently featured in this year's 2019 edition of the Pasadena Tournament of Roses Parade on New Year's Day.
Alabama State University to make history
History will be made at the 130th annual Rose Parade when Alabama State University becomes the first HBCU (Historically Black Colleges and Universities) to lead the parade.
Nationally acclaimed, the Mighty Marching Hornets, led by Dr. James B. Oliver, is one of two HBCU marching bands appearing in this year's parade. The other is the Florida A&M University Marching 100. Both bands will join 18 other marching bands at the parade.

This fall the ASU band appeared on NBC Nightly News.
One of the world's most popular parades, the Pasadena Tournament of Roses Parade is seen by more than 70 million people in over 150 countries.
Donate Life Float and the Alabama Organ Center
Also representing Alabama at the Rose Parade is the Alabama Organ Center via the The Donate Life Rose Parade® Float
Celebrating its 16th year, The Donate Life Rose Parade® Float continues its mission to save and heal lives by sharing the gift of life and delivering the message of organ, eye and tissue donation to the world. Families of deceased donors are honored to see their loved ones' floral images highlighted as part of the float. Living donors and recipients bring the float to life by riding or walking beside the float. This year's parade theme, The Melody of Life, celebrates the power of music in bringing us together.
This year, the floral image for the state of Alabama is of Courtney Harris.  Honored by the Alabama Organ Center, as a result of her decision to be a donor, over 100 people benefited from her gifts, including five organ recipients and 2 cornea recipients. Read her inspiring story – HERE – and see this lovingly beautiful and personal video about the Floragraph of Courtney and the difference her donation made.
Don't miss the Parade
Grammy-winning R&B and soul singer Chaka Kahn is serving as Grand Marshal for this year's Rose Parade and will be joined by the Alabama State University Mighty Marching Hornets at the front of the parade.
Be inspired by America's most beloved parade. The Rose Parade  begins on NBC and ABC at 10:00AM.