Sponsored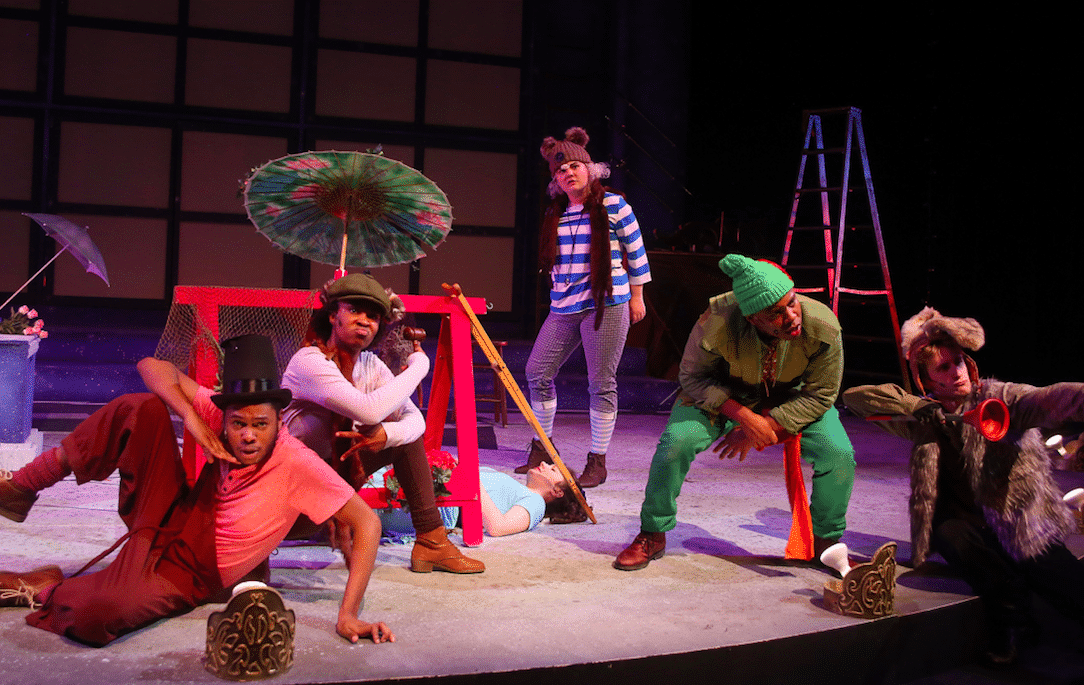 Want to start a new holiday tradition? Can you do a Peter Pan crow?
The upcoming production of Peter Pan by the Birmingham Children's Theatre is the perfect weekend holiday escape for audiences of all ages, playing this December at the BJCC.
Not just for kids, BCT's production of Peter Pan is better than Disney. It is interactive participatory live theater at its finest.
Directed by Birmingham Children's Theatre's Executive Artistic Director Brandon Bruce, the fresh adaptation of the classic J.M. Barrie tale has everything you love – Wendy and the Lost Boys, the dastardly Captain Hook, and of course the boy who never grows up: Peter Pan.
Showtimes are December 1st, 8th, 9th & 15th @ 2:30pm, and December 8th @ 7:30 pm. Get tickets – HERE.
A holiday classic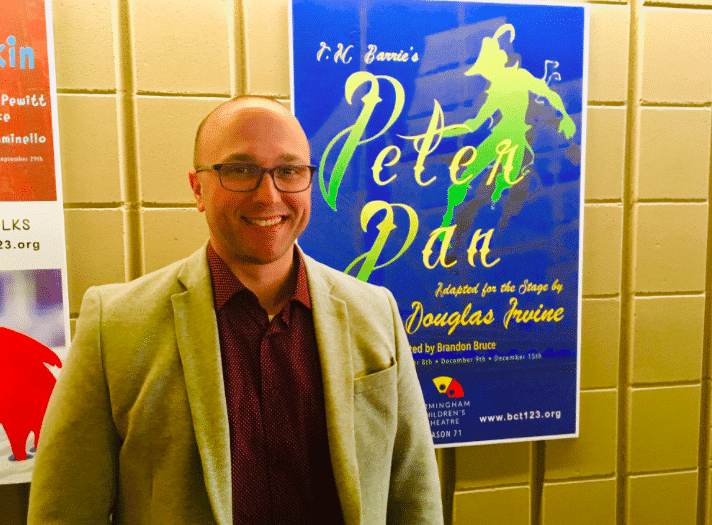 "Peter Pan is one of the classic stories. I mean it doesn't get more classic than that," said Birmingham Children's Theatre Director of Peter Pan, Brandon Bruce.

"We've all known Peter Pan all of our lives. But the funny thing is that it's not an old story, it's barely 100 years old. It was written just pre-World War I. We always thought that it was written in like the 1700s, but no it was written a few generations ago. Something like Peter Pan or Cinderella which we did last year is filled with magic, just in time for the holidays"
Imagination is the secret ingredient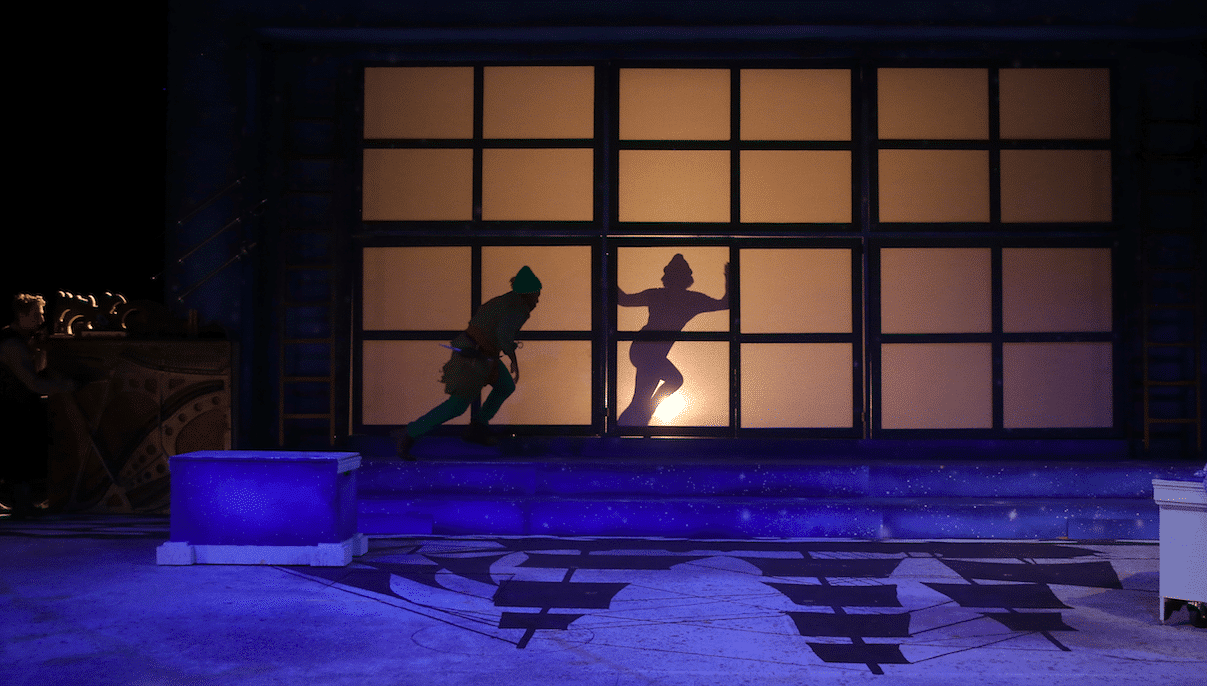 Bruce, who has been BCT's Artistic Director for 2 ½ years, encourages the audience to bring their imagination to Peter Pan.
"The story of Peter Pan is as large or as small as your imagination will make it. So if you are an extremely imaginative person or a child or an adult or whatever the case may be, this is definitely your show. You will go on an epic adventure with this."

It's got music. It's got sword fights. It's got puppetry – lots of puppetry. It's got a crocodile that you cannot forget."
Be ready to participate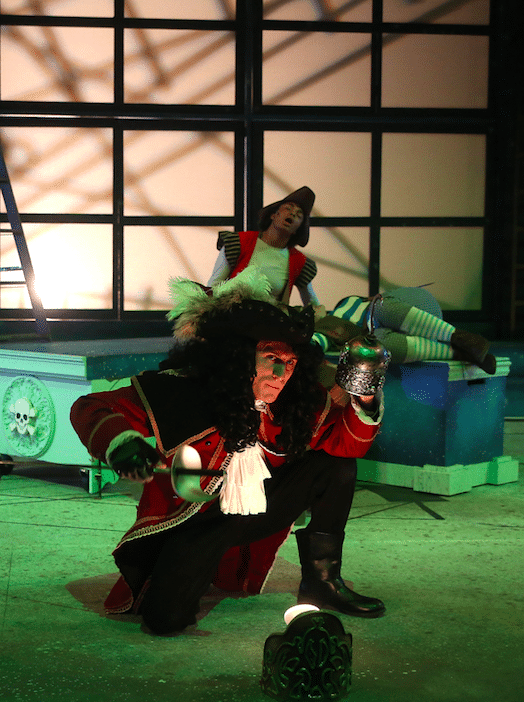 What makes BCT's Peter Pan, special and different is its audience participation. The cast, throughout the production, encourages and brings out that sense of playful wonder from the crowd.
Bruce adds, "You actually need the audience to participate. It's definitely an interactive experience. You're not going to come in and just sit and be quiet."
It's not Disney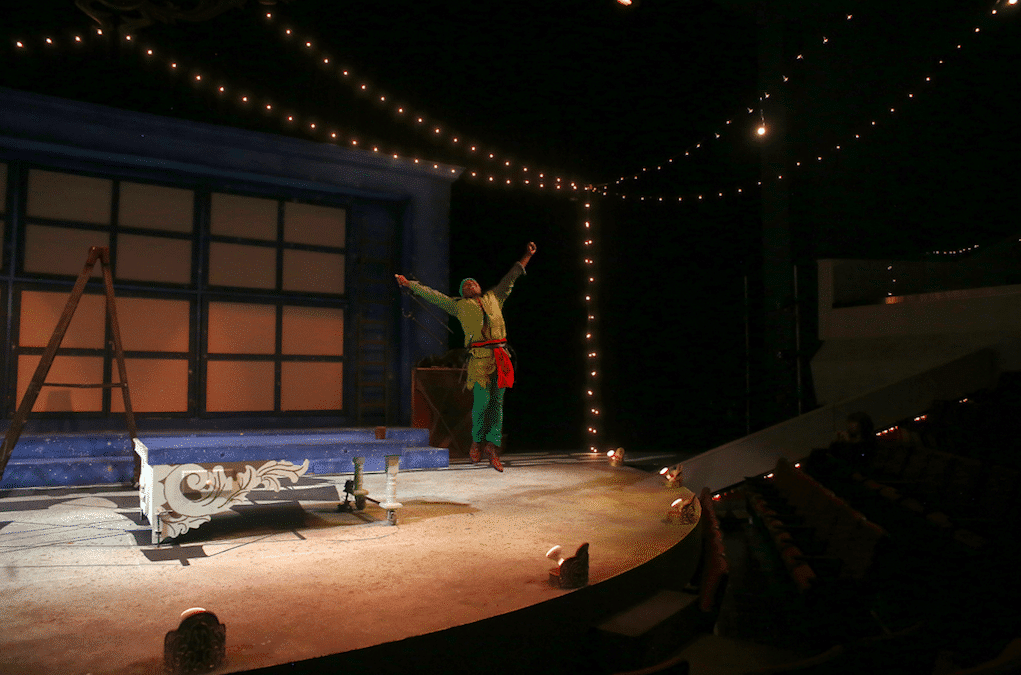 According to Bruce, who has directed between 70-80 shows, directing Peter Pan is as complex as any Shakespeare play, but it is not a Disney production.
"It resembles Disney, but in no way does it look like Disney. Peter Pan looks like the Peter Pan that you see in Disney and Captain Hook sort of looks that certain way. Our production is much more true to J.M Barrie's original story than Disney."
From the sword fighting, shadow plays and music, Bruce puts his own creative stamp on this timeless classic.
"Growing up is both wonderful and terrifying; as Peter and Wendy explore their worlds, they discover both the beautiful and painful. Their wonder of discovery will touch audiences of all ages this holiday season," concluded Bruce.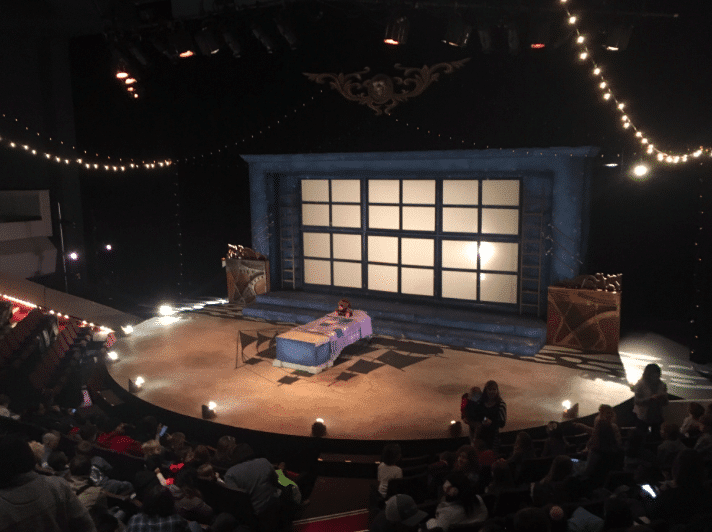 Escape this holiday season
Join Peter Pan, Wendy, the Lost Boys, Captain Hook and a certain crocodile this December 1st, 8th, 9th & 15th @ 2:30pm, and December 8th @ 7:30 pm. Get your tickets today and escape to Neverland over the holidays with friends and family.
You won't regret it. In fact, you will crow about it.
Sponsored by: