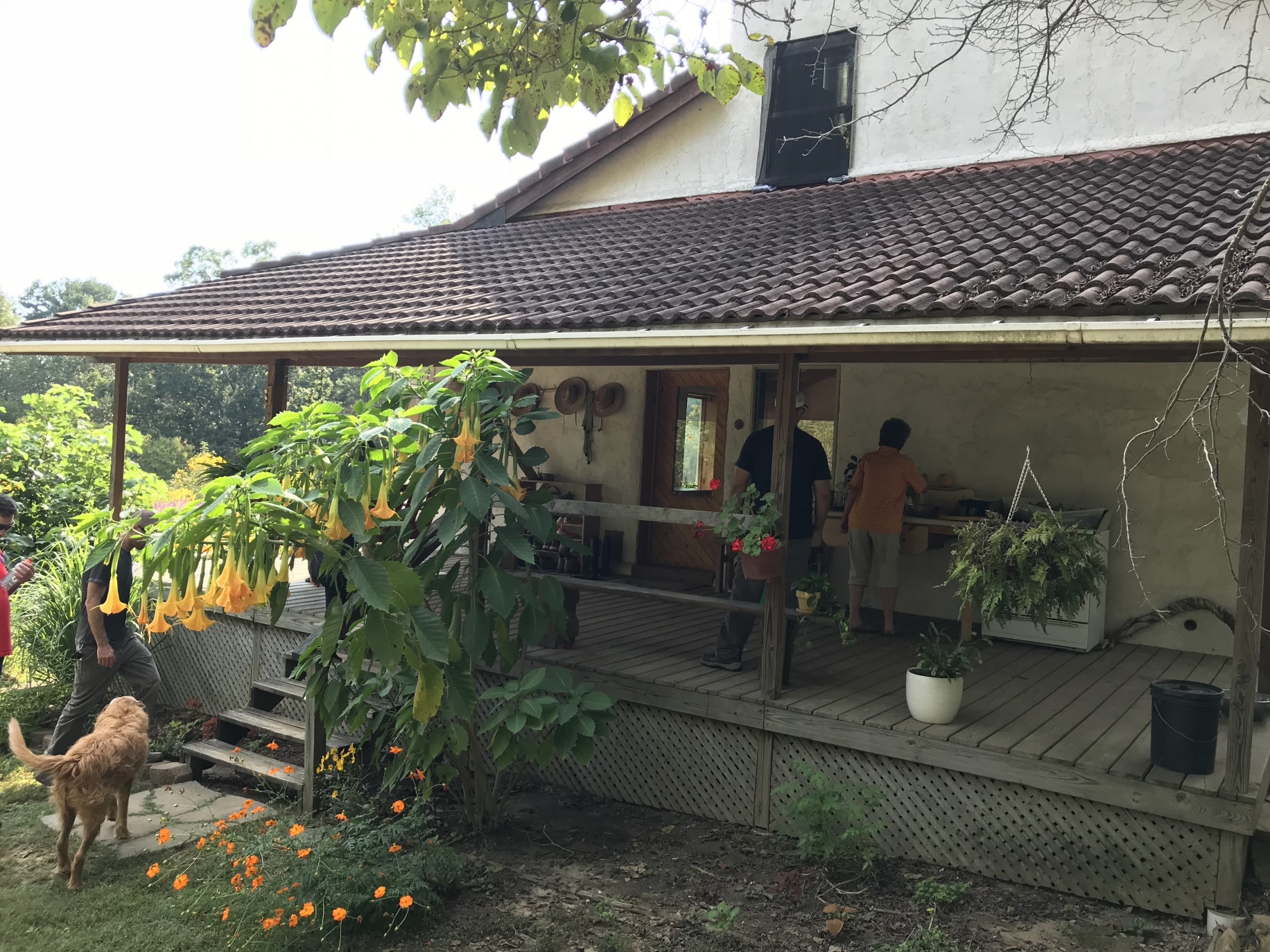 Alabama is not exactly known for solar homes. But drive north from Birmingham through the beautiful countryside of Blount County, and you will find five, all within 10 minutes of each other. Earlier this October, I went up for this small community's annual solar home tour. Here's what I learned.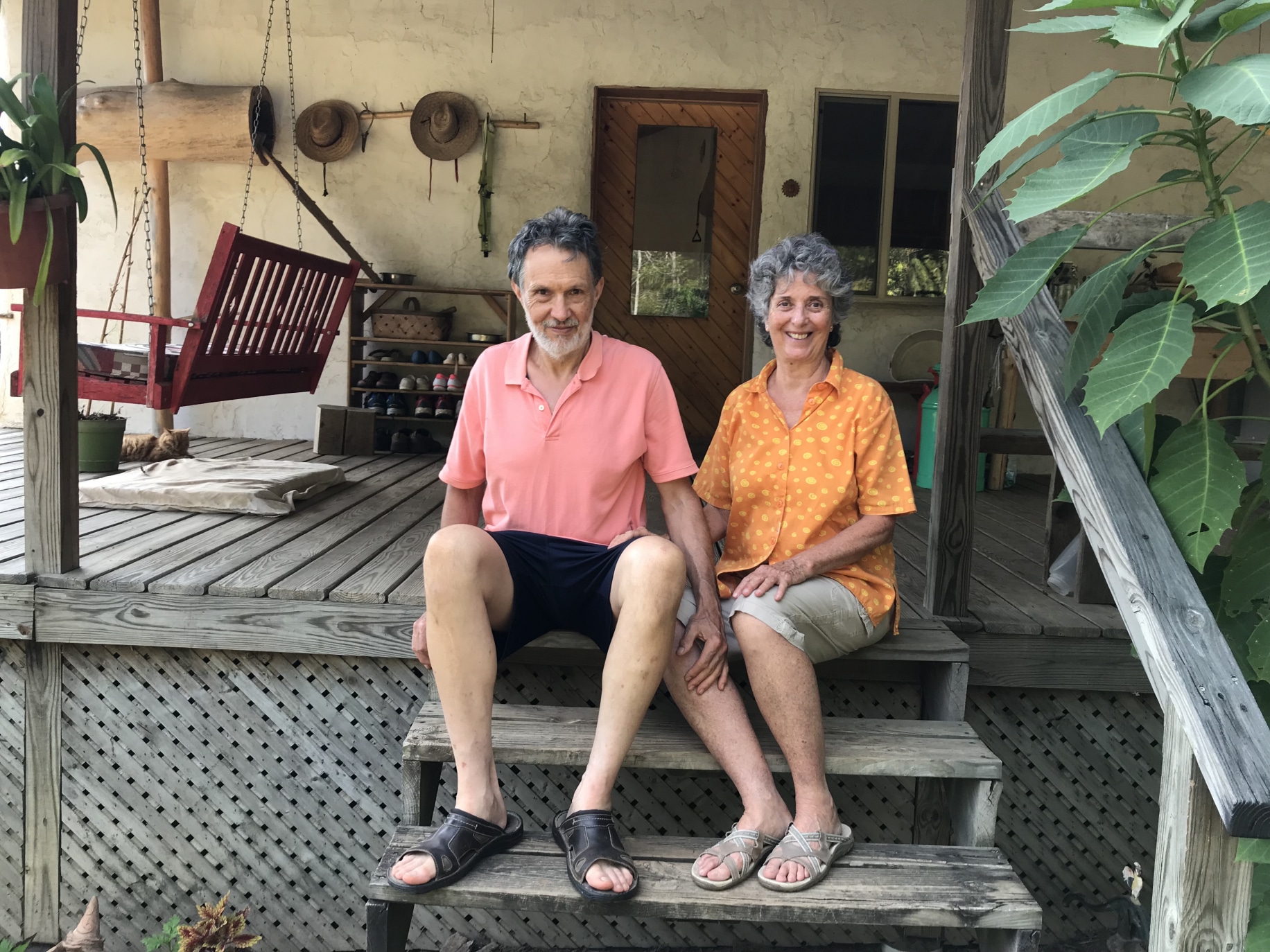 1. This Alabama solar community is here to help.
The idea of going solar can be daunting if you don't know anyone who lives in such a home. That's why there's a tour. All the participating homeowners were happy to talk through the nitty gritty details and answer questions.  (Find resources at the end of this post.)
Quite a few of my fellow tourists were from Birmingham as well, so perhaps we have a fledgling solar community after all.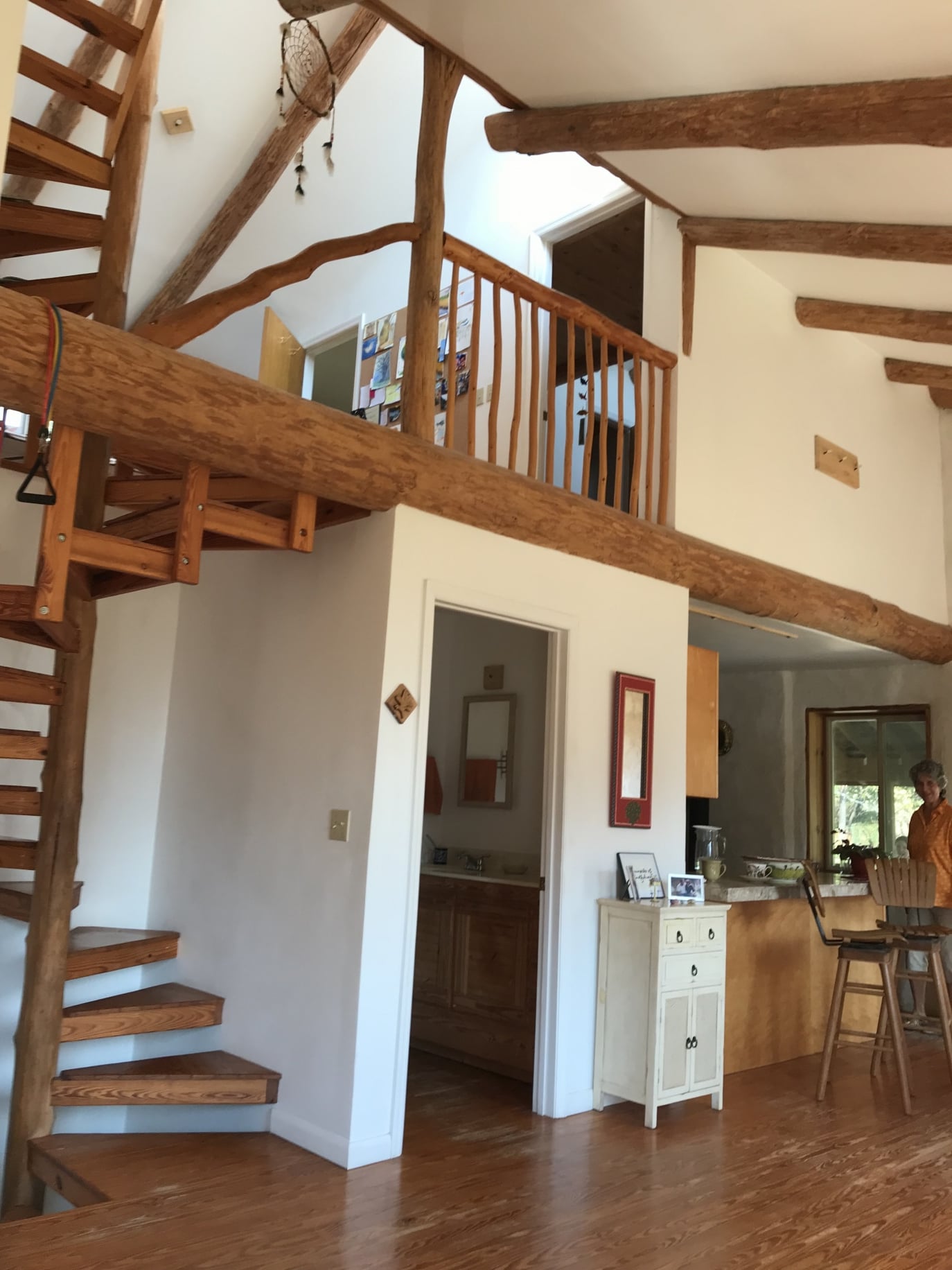 2. Energy efficiency is king.
Living in a solar home is not only about generating photovoltaic electricity. "It is better to save than generate electricity," to quote the tour handout. So maybe you don't plan to buy solar panels anytime soon, but you can still switch to LED lights and opt for the most energy-efficient appliances possible, like front-loading washing machines and mini-split heat pumps.
Insulation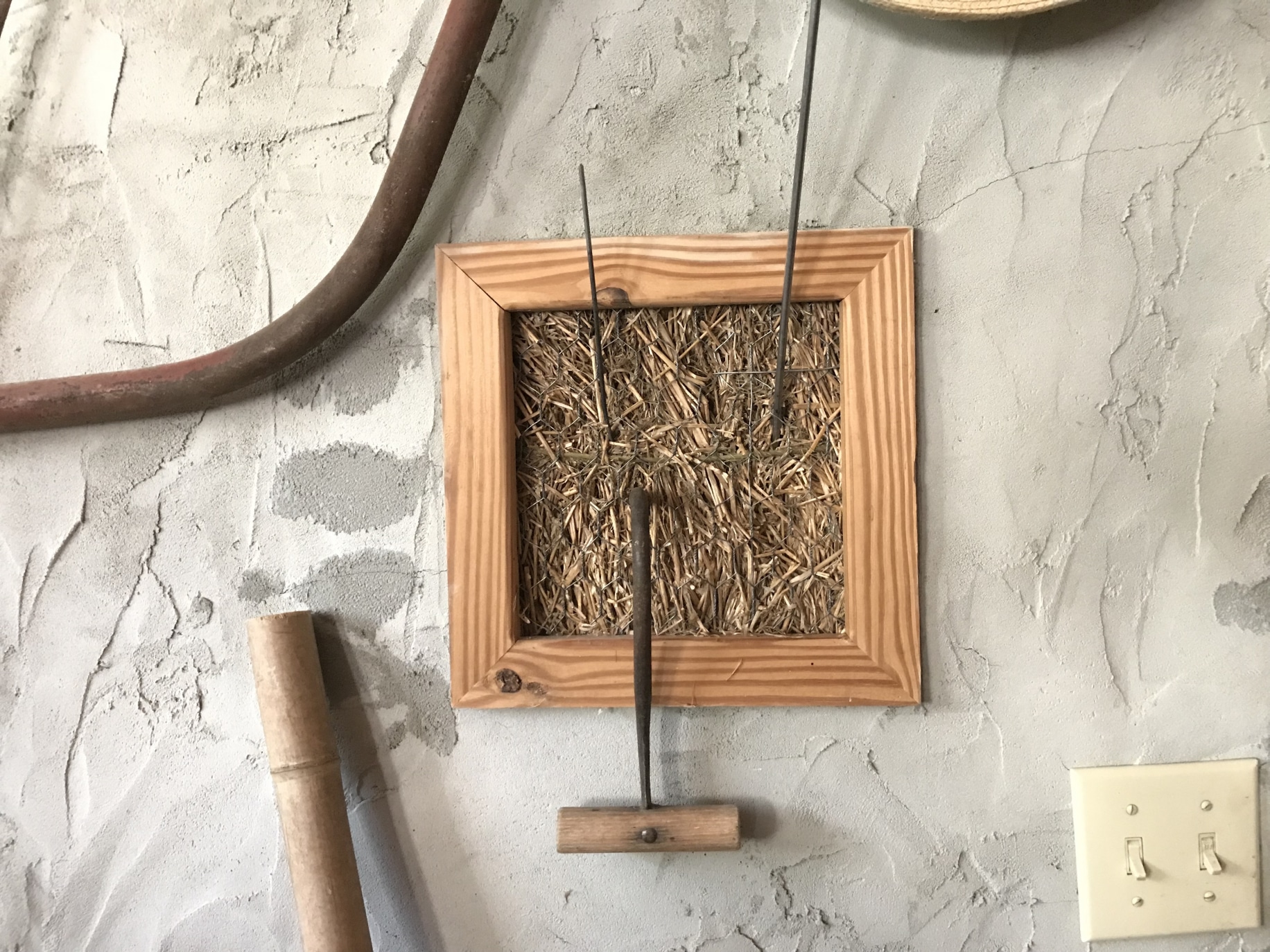 3. You can build a house out of straw. 
Would you guess the photos I've shown you so far are all from a home constructed from wheat straw bales? It turns out the Three Little Pigs were on to something with the straw, if only they had not left out the posts, beams and stucco. Wheat straw is an excellent insulator and eco-friendly building material that's been around for centuries. 
While there are many ways you can insulate your home, the straw bale house on the solar tour in Blount County, Alabama, is an inspiration.
Windows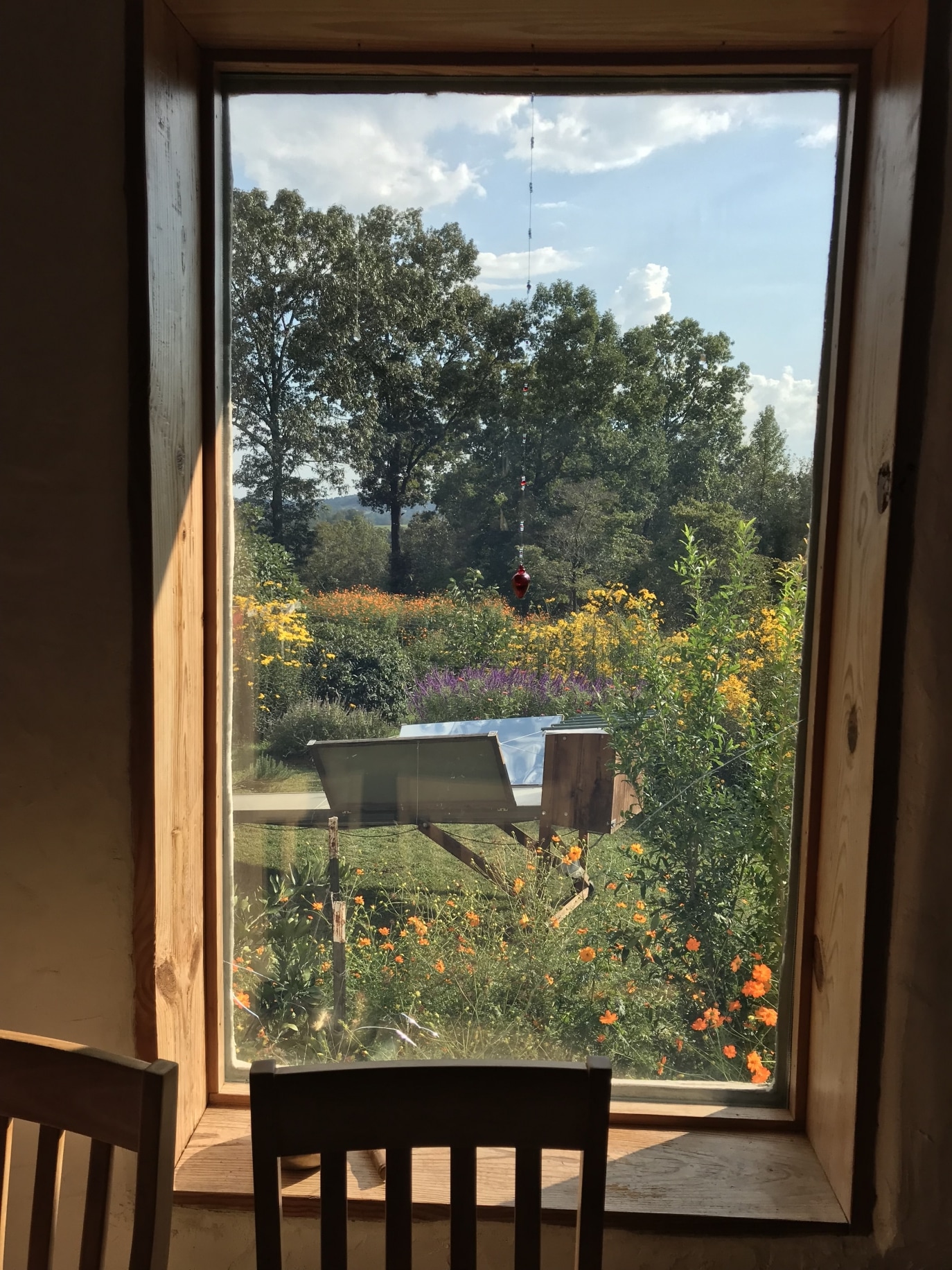 4. South-facing windows are key.
The homes on the tour are "passive solar," meaning they're designed around the seasonal path of the sun, according to the tour handout. South-facing windows are a major part of that.
When your home uses south-facing windows for natural light, you maximize direct sunlight/heat gain in the winter and minimize it in the summer. You can take advantage of this passive solar energy-saving tip with or without solar panels.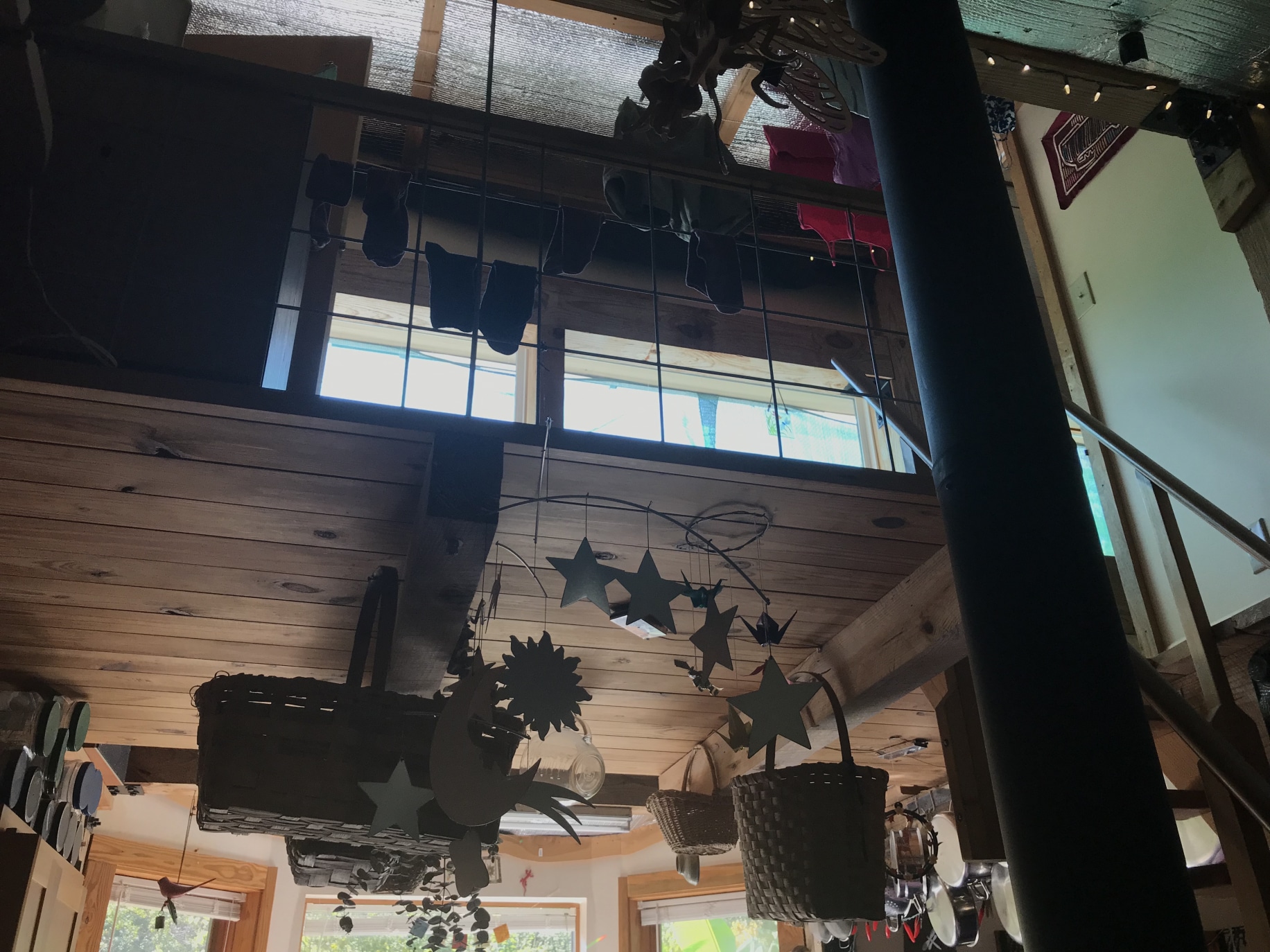 5. Clerestory windows beat out skylights. 
Skylights let in beautiful natural light, but they also invite in brutal heat in the summer. Clerestory windows,  on the other hand, are a high section of wall containing windows above eye level. South-facing clerestory windows let in desirable natural light from above while working with passive solar design principles.
Bonus: Clerestory windows are also ideal for art studio lighting.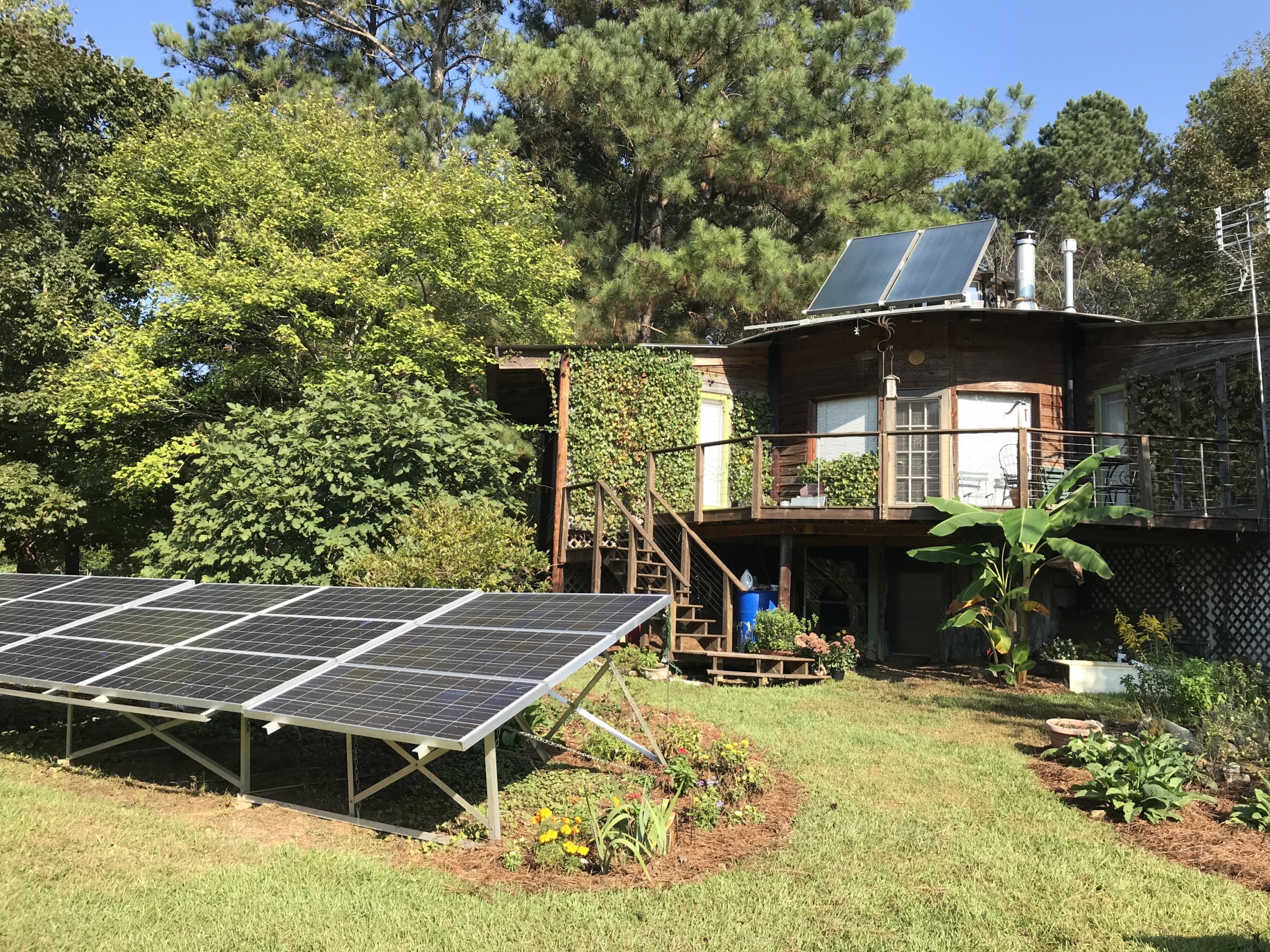 6. Window shades can be edible. 
Even with south-facing windows, you still need shade. You can buy window shades, of course, but there are natural options, too. Muscadine and grape vines are deciduous. They make good window shades because they put out leaves in the summer when you need coverage and drop them in the winter when you want to let heat in. Bonus: they also produce a healthy snack.
Air Flow
7. Proper ventilation reduces your energy needs. 
Alabama summers were hot long before air conditioning existed. There's a reason older homes from the pre-A/C era tend to have high ceilings. They let hot air rise.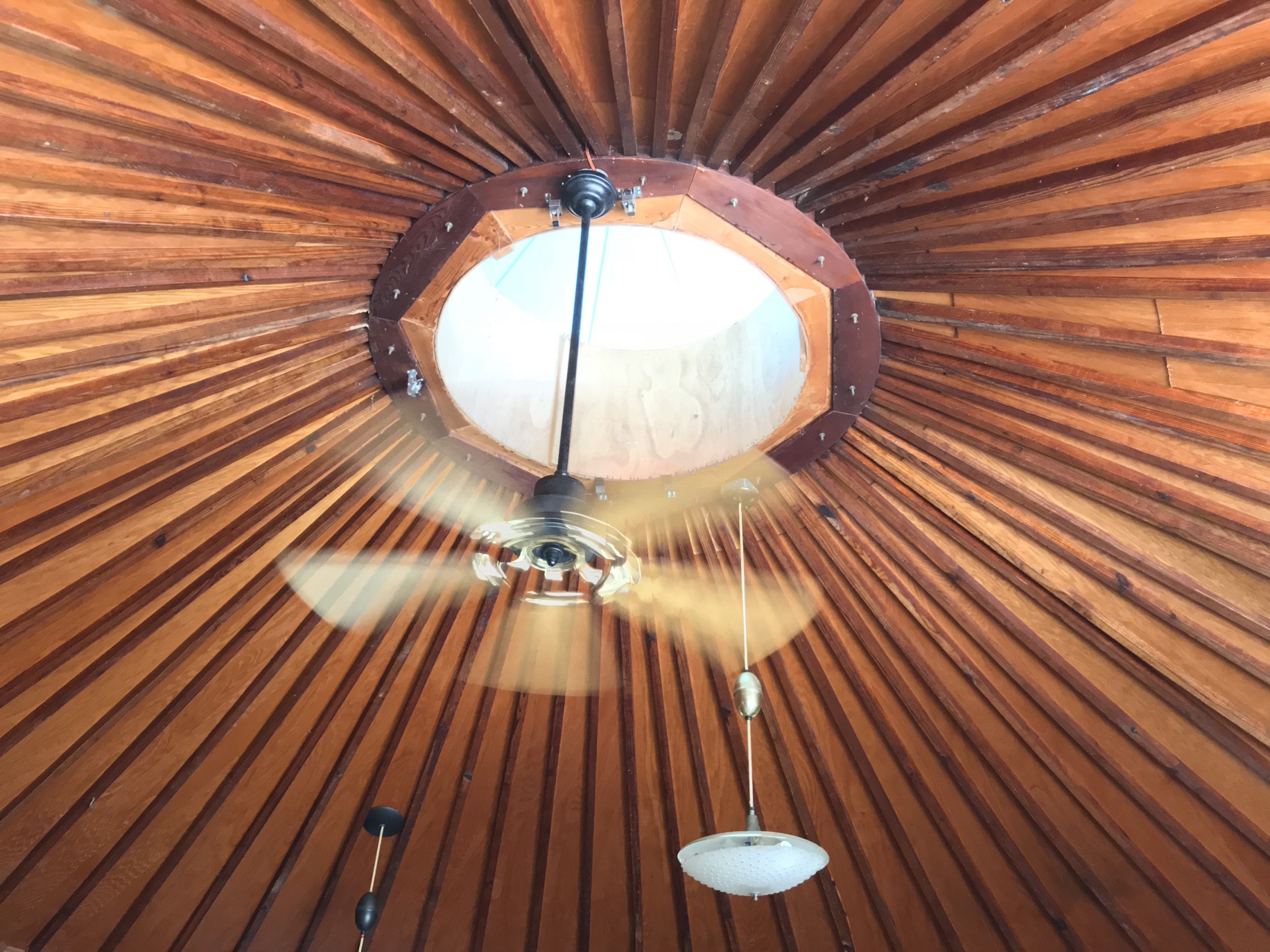 8. Fans help in the summer and winter. 
Fans get air flowing and help keep us comfortable without relying so much on the thermostat. Ceiling fans can suck hot air up in the summer and push it down in the winter.
9. You want air flow, not air leaks. 
Gaps in ductwork and drafty doors and windows are enemies of energy efficiency. Seal 'em up.
Related:  Alabama's first solar gas station opens in McCalla

Building Materials
10. Mass matters.
High-density materials like concrete, brick, tiles, stucco and plaster complement passive solar design principles by absorbing heat and releasing it slowly. Working in tandem with south-facing windows that let heat in during the winter, thermal mass helps steady indoor temperatures year round. 
You know what also has thermal mass? Earth. Check out the front and side views of this ridgeline-design underground house.
In the winter, without heat, this underground Alabama home never drops below 50 degrees thanks to the thermal mass of the earth and other building materials. A wood-burning stove brings the temperature up to cozy.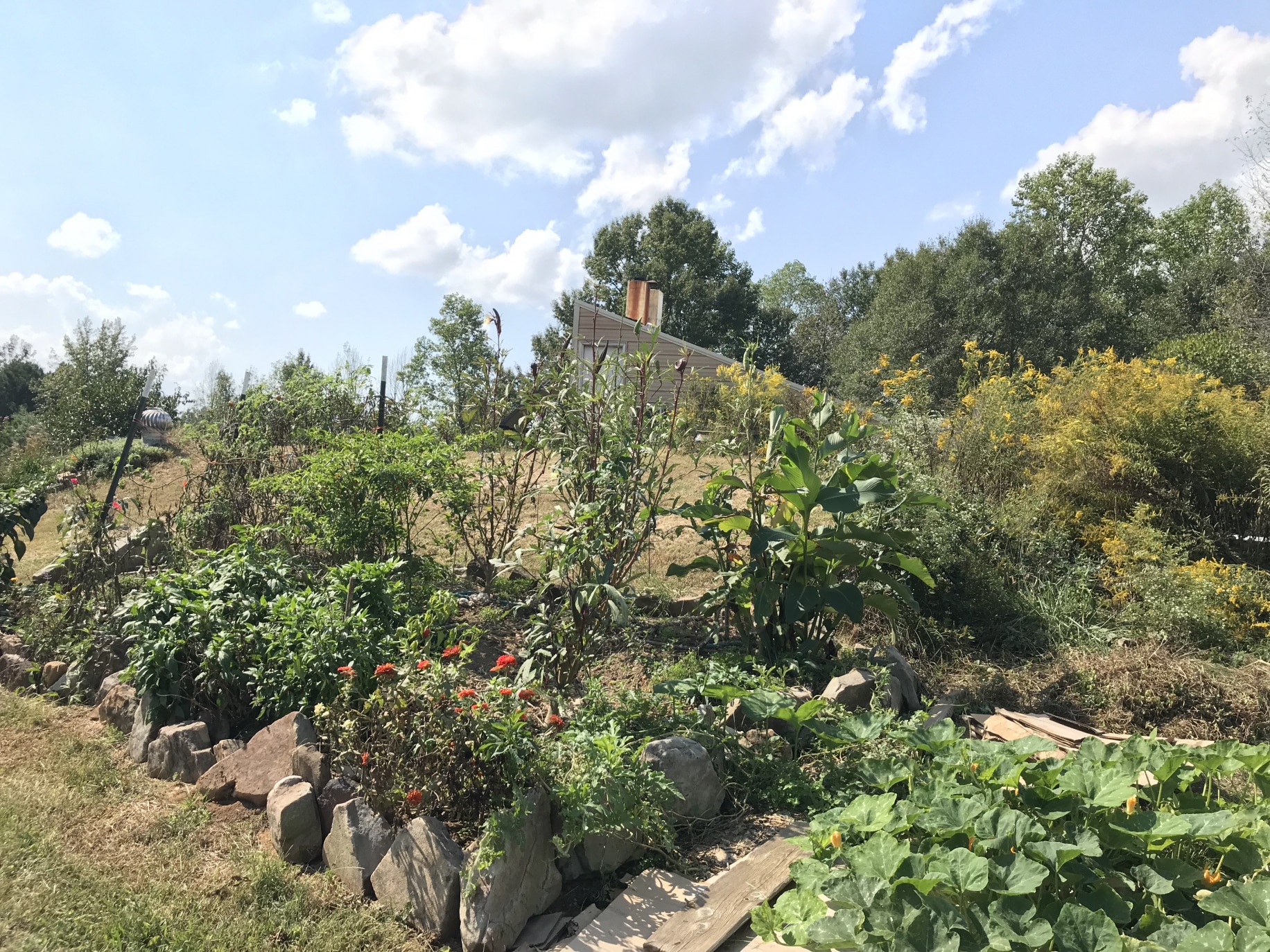 Water
11. Saving energy = saving water. 
Forty-one percent of freshwater consumed in the U.S. is used for cooling power plants, according to a 2012 report from the Union of Concerned Scientists. Compare that to 9 percent used by industry, 13 percent used for drinking water and 37 percent used for agriculture.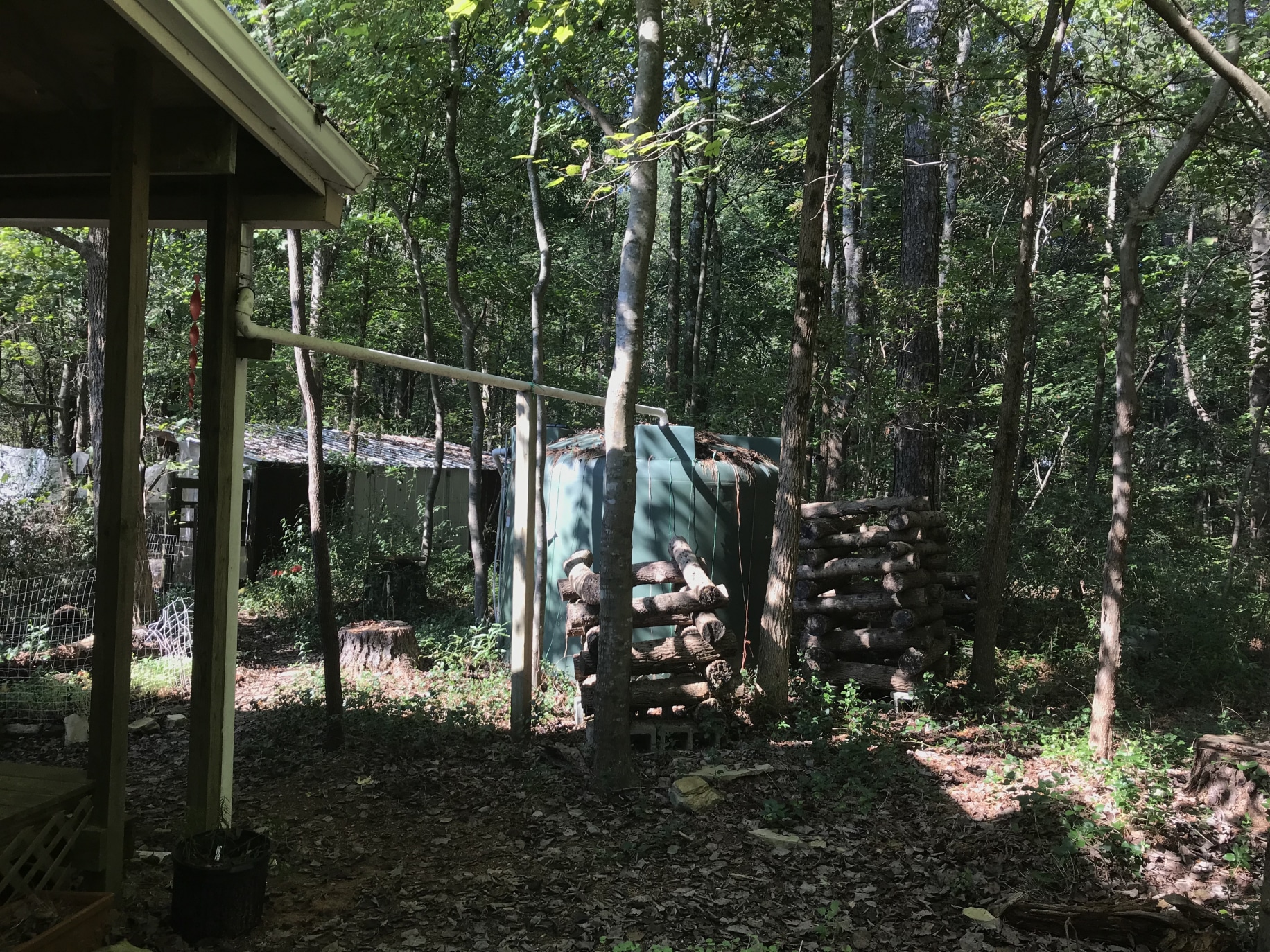 12. My one rain barrel has been put to shame.
Every one of the homes on the tour had rain catchment systems, too. And they were all a little different in ingenious ways. So if you want to learn about rain catchment design, the solar home tour in Blount County, Alabama, is an excellent resource.

13. Grey water is a thing. 
Essentially, it's all your water waste except toilet water (that's black water). Grey water can be diverted to a different septic system, or grease trap, to be filtered and used for landscaping. To avoid producing black water altogether, keep reading.
Dry Compost Toilets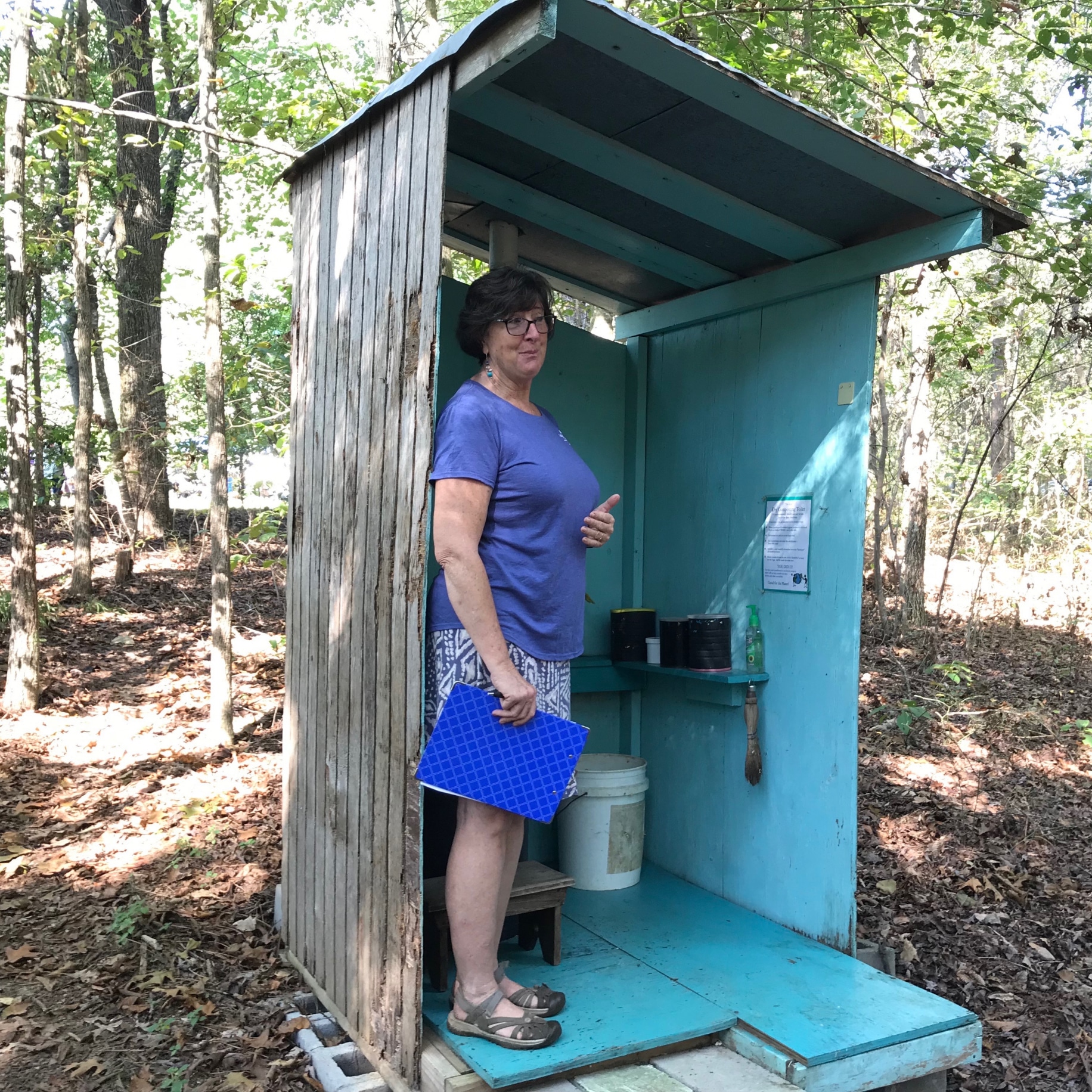 14. There was not a bad whiff to be had while touring this dry compost toilet. I promise.
One home on the tour featured an outdoor tub and shower, as well as a dry compost toilet set apart from the house. Unlike an outhouse, which is placed over a hole in the ground (not a good idea if you use well water), a dry compost toilet features a canister with seat and lid. 
You use it for your, uh, dry waste, and cover it with sawdust. When the canister is full, it's sealed and set in the sun. Once composted, it can be safely used as fertilizer on non-edible landscaping and crops. 
Batteries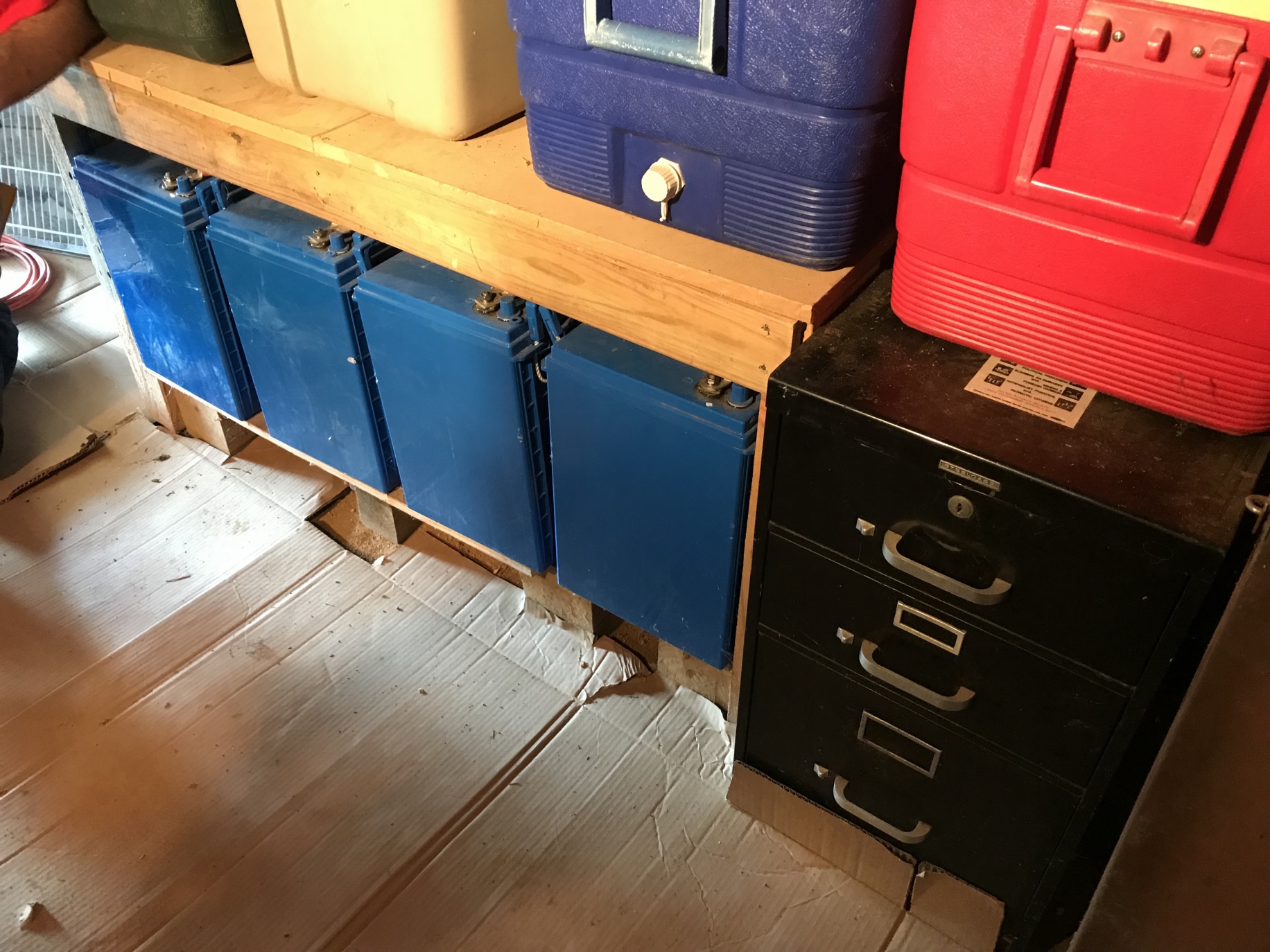 15. You got to baby the batteries.
Four of the five homes on the tour were completely off the power grid. That means extra power generated during the day is stored in batteries, which power the homes at night. To extend battery life, the homeowners all spoke of minimizing power use at night (i.e. run the washing machine and dishwasher on a bright sunny day when solar panels are generating plenty of power.) 

Retrofitting
16. You don't have to build solar from the ground up.
While four of the five homes on the tour were built with solar design in mind, one house was not—a 1950s ranch house. Yet, check out all the ways these Alabama homeowners have improved the energy efficiency and environmentally friendly factor of their home over the years.
5.7 kW photovoltaic array, grid tied with battery backup
Geothermal ground source heat pumps for heating and cooling

Foam insulation pumped into exterior walls
Airtight fireplace insert with outside air supply
Wood stove heat circulated by the HVAC system
High-efficiency windows with insulating blinds
LED lighting
Energy Star appliances and Energy Star-rated metal roof
Rainwater catchment for garden irrigation
Vermi (worms) and thermal composting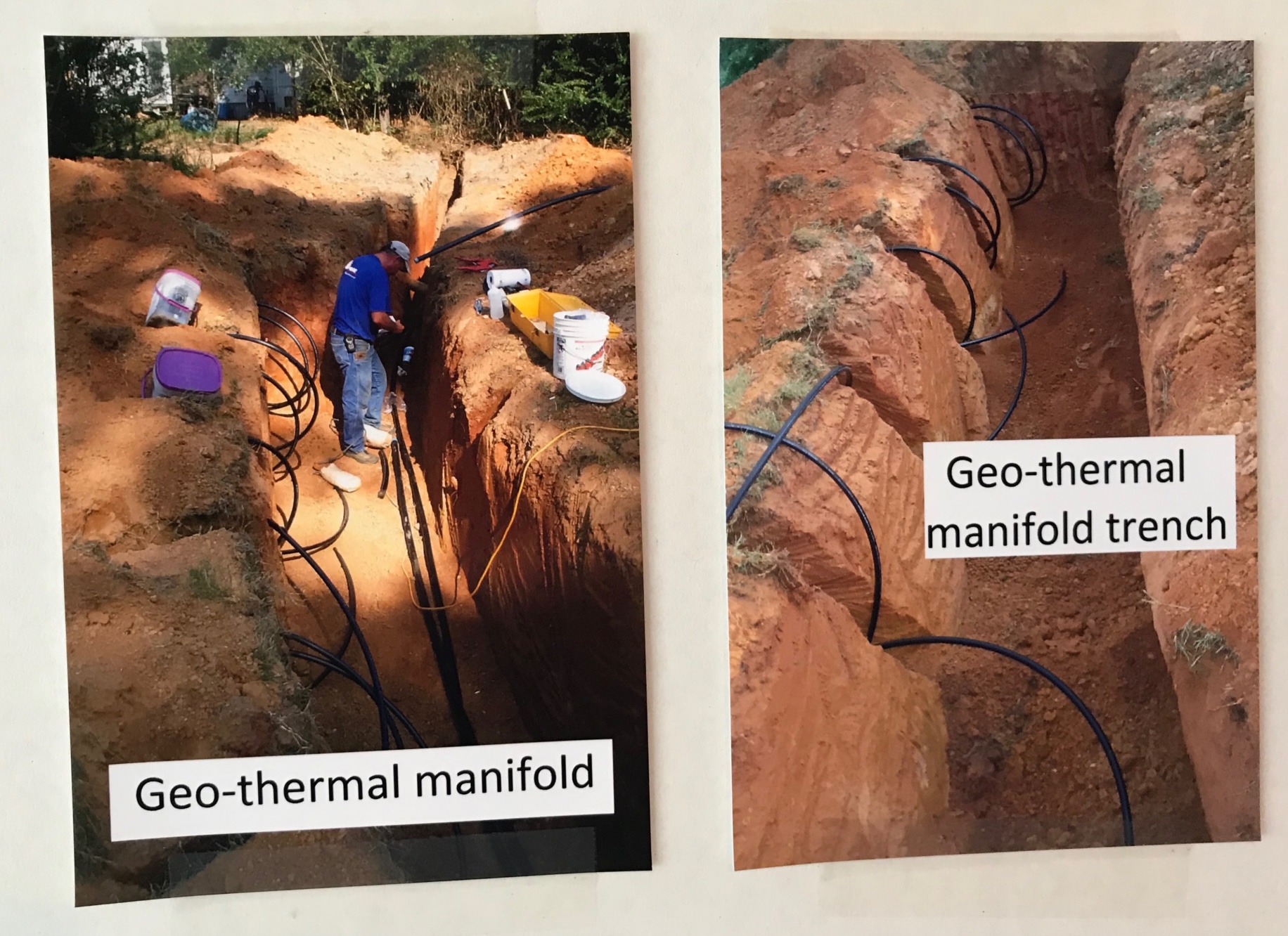 Hungry for more solar knowledge? Check out Bham Now's three-part Solar Series.
Resources
If you missed the 2018 solar tour in Blount County, hang tight for next year. In the meantime, tour hosts compiled this list of resources for Alabama homeowners.
Earth Steward Solar Consulting, Daryl Bergquist, earthstewardsolar@icloud.com
GreenWorks Design/Build, Stephen Guesman, greenworks.sg@gmail.com

Recommended reading: "The Sun Inspired House" by Alabama architect Debra Rucker Coleman, sunplans.com

American Solar Energy Society sponsored the 26th annual National Solar Home Tour, which included the Blount County tour. Keep up with Solar Tour Alabama on Facebook.
Interested in other types of alternative homes? Check out Bham Now's story on modern, eco-friendly and modular homes.