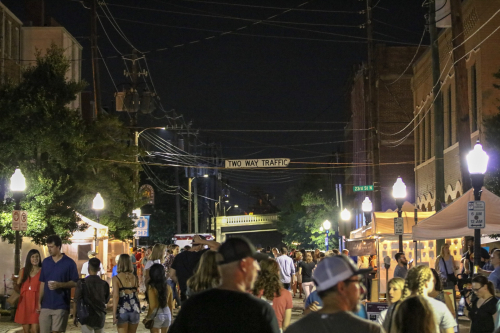 For the past seventeen years, Birmingham has hosted an annual Artwalk in the City Center Loft District. It is a two-day event with fun for the whole family: food trucks, performances, and art galore. It caters to the economical as well as the exorbitant. This display of regional talent is a much anticipated event that is sure to entertain, located from 2nd Avenue South to 2nd Avenue North between downtown and Southside.
The mission of the Artwalk is to "Showcase established and emerging artists from the region as well as highlight ongoing economic revitalization of downtown Birmingham."
The event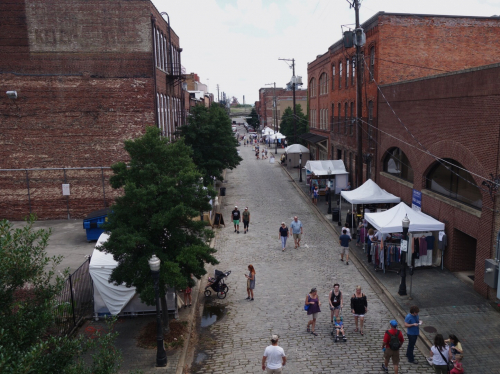 Hosted by a non-profit organization, artists and shop owners set up tents or use the space generously provided by bars, shops, galleries, lofts, and restaurants. Since 2002, the community has been coming together with the help of dedicated volunteers and many businesses who share their space in order to support the accumulation of accomplishments by local artists.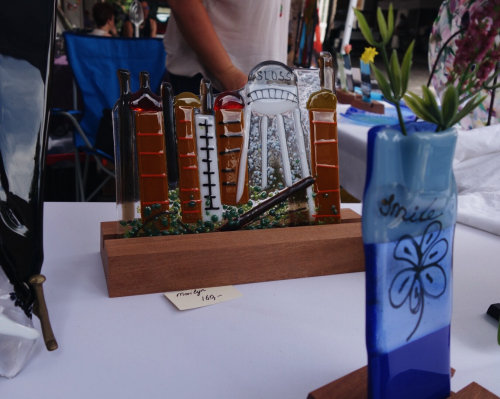 Friday night
Some compare the Artwalk on Friday night to a gallery opening with live shows. Showcasing their talent, dancers and bands perform in an up-close-and-personal space, which allows the audience to feel connected with the artist.
The artists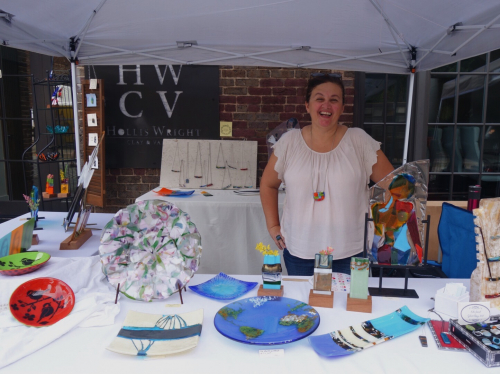 Each artist is from the Birmingham region and must submit their applications to be in the show in June. The architecture of the City Center Loft District compliments the locals' craftsmanship.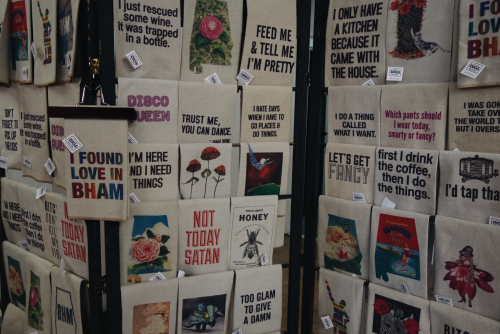 New acquaintances at an art show can be inspiring. Becky Denny, well-known for her pet portraits, is one of those down-to-earth, uniquely brilliant artists. While speaking with her, she discussed a French bull dog that she had met earlier in the day. In her mind, she pictured him wearing a James Dean shirt with cropped sleeves. Her daughter suggested an "I love mom" heart tattoo. From one encounter, Becky Denny can see the personality of beloved pets come to life.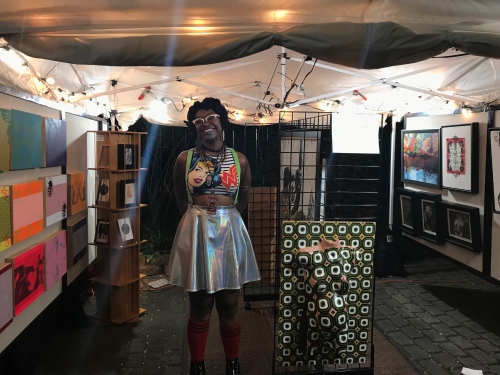 The Birmingham Artwalk is a portrayal of this regions' talented and driven artists. With a plethora of mediums, this free event was the perfect way to kickoff the weekend by walking the streets and observing the genius expertise of so many locals.