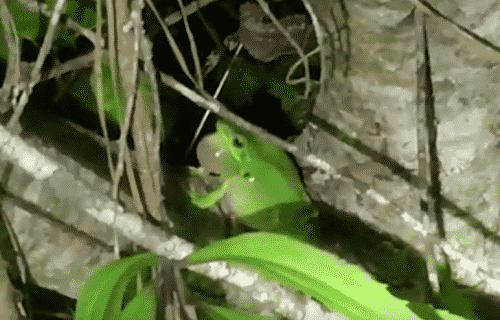 Welcome to the Bham Now Nature Roundup for the week of June 2.
On May 19th, Ruffner Mountain held its first successful FrogWatch USA Volunteer Certification Training of the year. They saw and heard spring peepers, gray tree frogs, green tree frogs, bronze/green frogs (aka banjo frogs), and baby Southern leopard frogs.
Want to see how fun looking at frogs can be? Here is a short video tape of a green tree frog our friends at Ruffner Mountain discovered.
There are a great deal of events happening in June. Check out the latest news and calendar!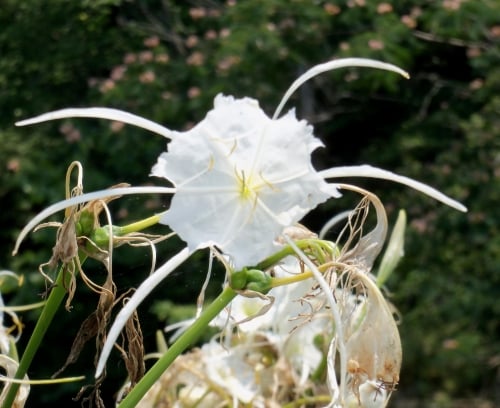 News
Bham Now – 'Birmingham's front yard.' Railroad Park named best park in Alabama by MONEY Magazine
Montgomery Advertiser – Hunting makes huge impact on Alabama economy
WBHM – Conservation Groups Push For Faster Alerts on Sewage Spills
WAFF – ADEM erecting water quality signs along state waterways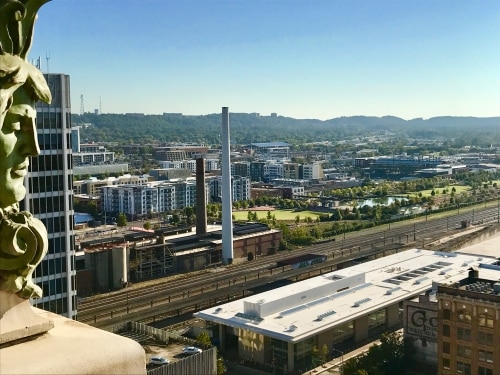 Events
Coosa Riverkeeper – Watering Hole Series – June 5 to July 31
JSU Canyon Center – 5th Annual Bluegrass on the Rim – June 9
Cahaba River Society – Cahaba Ramble – June 9
Ruffner Mountain – East Lake Park Family Fishing Rodeo – June 9
Camp McDowell – Solar Panel Dedication – June 10
Black Warrior Riverkeeper – Bama Belle Cruise with Tuscaloosa's Waterkeepers – June 21
Alabama Rivers Alliance – Grill & Chill with ARA's Junior Board at Craft Burger – June 23
Alabama Water Watch – Alabama Water Watch Annual Meeting – June 23
Cahaba Environmental Center – Exploring Living River's Streams – July 13
Alabama Rivers Alliance – DefendRivers paddle with Alabama Rivers Alliance! – July 14
Wild South – Wild South Movie Nights
Regularly visit Bham Now's Event Calendar  to get the latest on nature events in and around Birmingham!
Calendar of Events
Alabama Wildlife Federation – Schedule
Wild South 2018 Events Calendar
Alabama Wildlife Center 2018 Events Calendar
Discovering Alabama Broadcast Schedule
Birmingham Zoo 2018 Calendar of Events
Birmingham Audubon Society Upcoming Events
Sierra Club Alabama Chapter Meetings and Hikes –
Fresh Air Family 2018 Calendar
Alabama Birding Trails Calendar
Little River Canyon Center 2018 Calendar