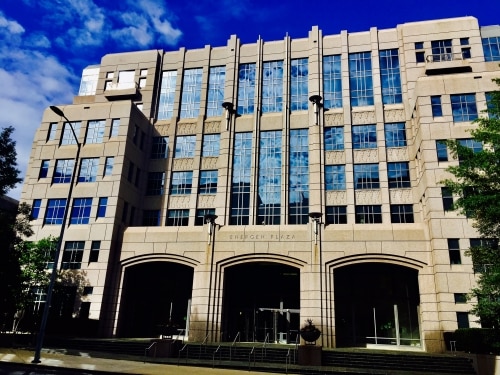 Today, national business news media outlets are abuzz about the news that legendary billionaire investor Carl Icahn is considering a bid to buy Birmingham-based Energen.
Here are some of the reports:
From Reuters:
Activist investor Keith Meister on Monday reunited with billionaire investor Carl Icahn and said in a regulatory filing that they may try to buy oil and gas producer Energen Corp..

The announcement comes roughly two months after the Birmingham, Alabama-based company settled a long-simmering fight with Meister's New York-based hedge fund Corvex Management by agreeing to review its businesses and adding two members to the board.

Now Meister and Icahn have laid out a path where they might step into the strategic review process and prepare to take over the company themselves.
From the Wall Street Journal:
Activist investors Corvex Management LP and Carl Icahn say they are potentially interested in buying oil-and-gas company Energen Corp. EGN 6.46% , according to a securities filing, though Mr. Icahn said it would make more sense for a strategic buyer to scoop it up at a good price first.

He said he thinks the company, which operates exclusively in the in-demand Permian Basin of Texas and New Mexico, is deeply undervalued and could be worth more than $100 a share—well above its price Monday afternoon of $71.37, which included a 5.9% run-up following the activists' disclosure.
From CNBC:
It's an activist trifecta.

Carl Icahn is joining his protege Keith Meister in a deal that may ultimately lead to their purchase of oil and gas producer Energen Corp.
Headquartered at 605 Richard Arrington Jr Blvd North, in Birmingham, Energen is an oil and gas focused exploration and production company. The company is estimated to generate $482.3 million in annual revenues, and employs approximately 125 people at its headquarters location and 353 total employees across all locations.
What's next for Energen?  Stay tuned to Bham Now for further developments.