Sponsored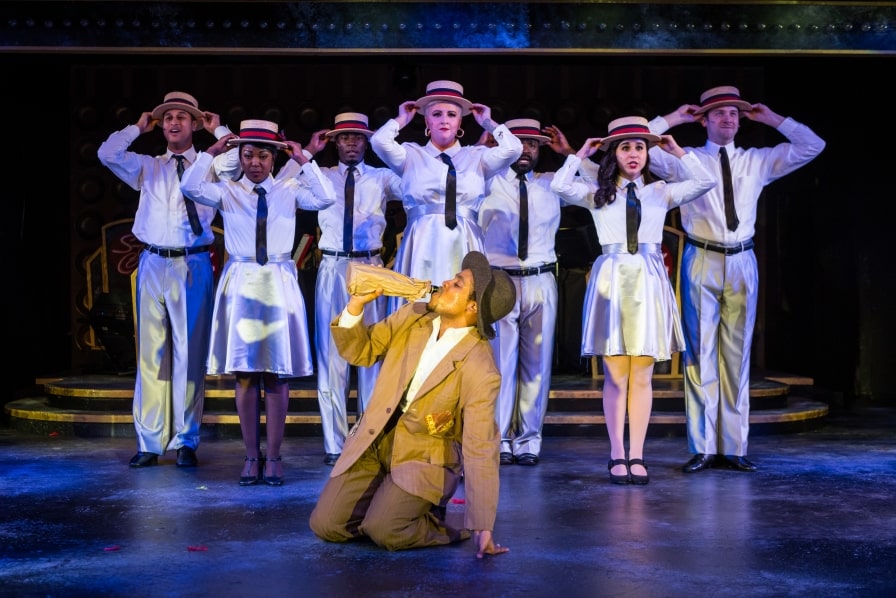 Last Saturday night, right before taking a seat to watch Red Mountain Theatre Company's production of Smokey Joe's Cafe, I asked the volunteer usher what to expect during the show.
She smiled mischievously and said. "Buckle up!"
She was not kidding. For the next two hours, I watched the talented high energy Red Mountain Theatre Company Smokey Joe's Cafe cast belt out tunes and perform precise choreographed dance routines. Thank goodness there was a brief intermission, so I could catch my breath.
(Purchase your Smokey Joe's Cafe tickets today. Use discount code bhamnow7 to save $7.00. *Cannot be combined with other offers or used retroactively. Price level 1 or 2 only. Limited quantities.)
The audience had the same impression.
Blown away
"I had no idea what to expect," stated Anna Erdreich who brought her 13 year old daughter Sofia and 10 year old son Asher to the performance.
"We had not been at a show for a very long time, so when my friend invited us I said sure. We were just blown away with all of the numbers. It is non-stop dancing and singing. We take our kids to Shakespeare and the opera. We haven't taken them to anything like this. It's their first cabaret type show.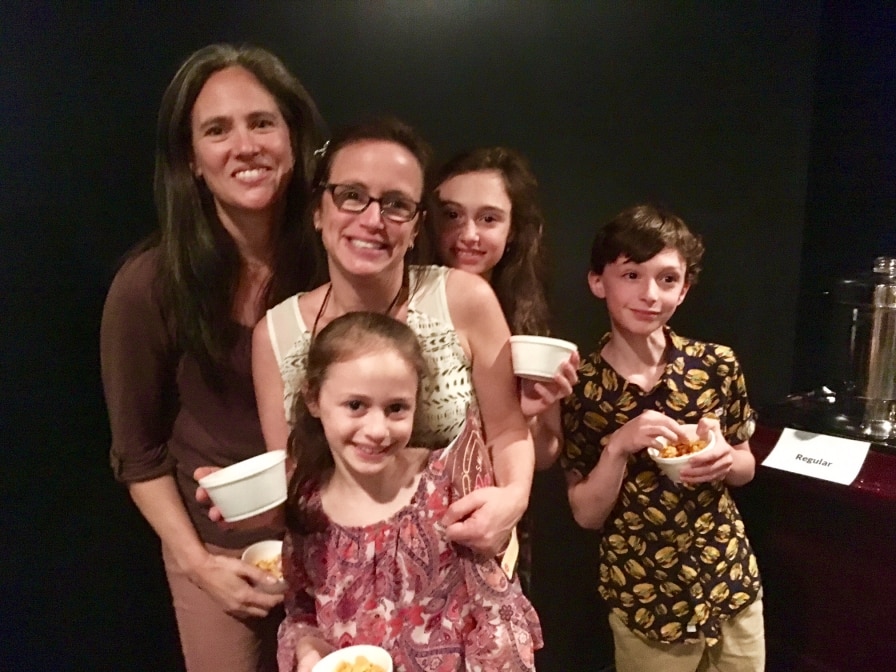 Sarah Engel, who brought her 10 year old daughter Aubrey added, "The talent is just amazing. I'm shocked and pleasantly surprised."
Toe-tapping and unbelievable
We also received the reaction of David Reese a patron of Red Mountain Theatre Company and sponsor of the goldfish (a wonderfully quirky RMTC tradition) handed out before and during intermission at RMTC performances.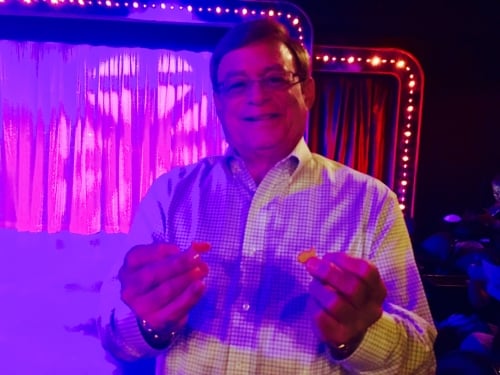 "The folks that do this program are so high energy and tonight it has been unbelievable. Just fantastic. I even know some of the songs. I'm tapping my foot and clapping my hands. I really enjoy it."
In a recent interview with Bham Now, Vestavia native Nicole Lamb who plays Delee in Smokey Joe's Cafe best described why people should go see Broadway's longest running musical revue performed by local artists here in the Magic City.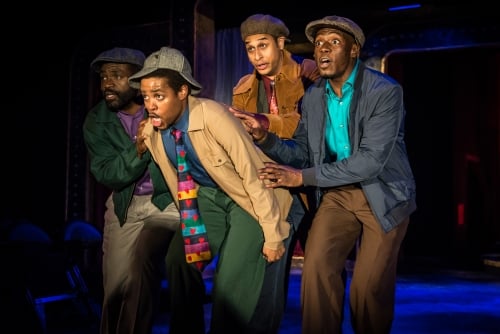 "Everyone deserves and needs an escape. It is two hours of your time escaping and listening to songs that remind you of the past, nostalgic, throwback songs, feel good. We all deserve to feel good right now. To laugh, even a cry a little. Take some time for yourself, have a little fun, tap your toes and smile!"
Tickets for the two act, 40 song, Smokey Joe's Cafe at the Red Mountain Cabaret Theatre located at 301 19th St. N., Birmingham, AL 35203 are on sale now.
Show dates and Showtimes are: May 17, 18, 19, 20, 24, 25, 26, 27 at 7:30pm and Sat.-Sun. at 2pm.
Sponsored by: