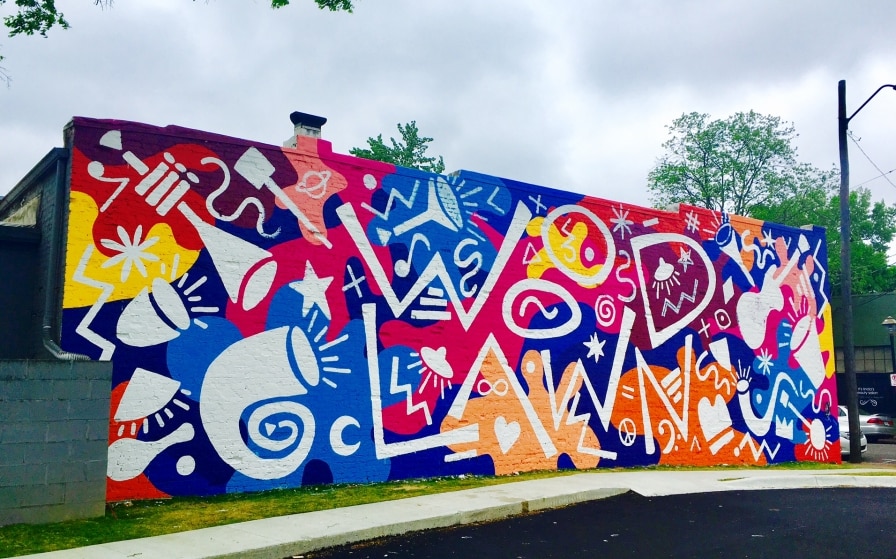 Birmingham has added a new mural to its cityscape in the Woodlawn Neighborhood.
Blank Space Bham, a group that aims to reclaim public space and foster community through the power of art invited this past Saturday volunteers to help paint a new and exciting mural  at 6-55th Place South, which is off First Avenue North in the heart of the Woodlawn Neighborhood Business District.
The site of the mural is known as Cyclorama which serves as studio space managed by owner Brenna Conley Saxon.
Project Corporate Leadership reached out to Blank Space to conduct the mural project.
According to a news release from the City of Birmingham, Rob Clifton of Blank Space said he wanted to go about the project "the right way" ­– by giving the residents of Woodlawn a voice.
"This whole project is about inclusion," Clifton said.
Blank Space enlisted community support by attending Woodlawn association meetings to get the blessing of residents. They also gave out cards that asked residents what Woodlawn meant to them.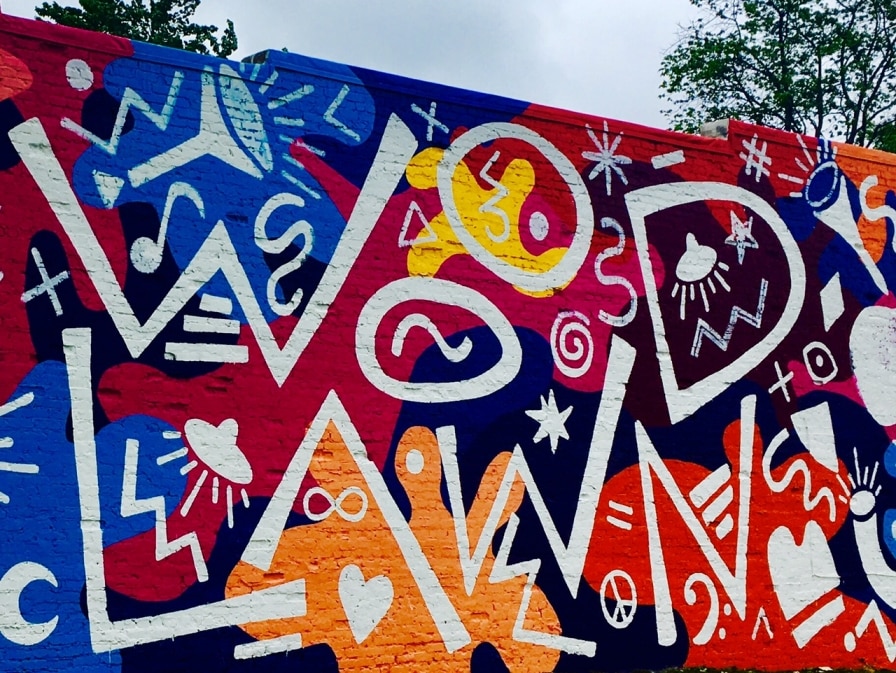 The result is a vibrant mural  inspired by the ebbs and flows of rhythm, specifically creative concepts from poet Langston Hughes' work, "The First Book of Jazz."
Blank Space welcomed dozens of volunteers over the past couple of weeks to participate in creating the mural. Moses Pressnell of Blank Space emphasized that the project is a fantastic opportunity "to get involved in your community and make things happen."
"This mural is about highlighting the voice of the Woodlawn community from within and we want as many people as part of that voice as possible," said Moses Pressnell of Blank Space.
Bham Now welcomes Woodlawn's new mural to an ever-growing portfolio of great murals scattered throughout our community.
Take a tour of the Magic City's murals via past articles in Bham Now.
Celebrate Birmingham's magical outdoor murals (16 photos)
Discovering Birmingham's inspirational Norwood and Ensley murals