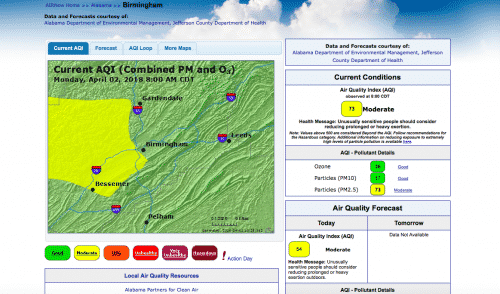 Do you know if today's air quality in Birmingham is poor or good? We've got the answer.
As of April 1st, the Alabama Department of Environmental Management's (ADEM) and Jefferson County Department of Health's (JCDH) Joint Air Quality Forecasting programs for ozone and particulate matter air pollution has resumed.
Birmingham has a long history of air pollution issues. In the 1960s, our air was so polluted truckers driving into the metro area called Birmingham "Smoke City" because of the haze that hovered over the region from pollutants.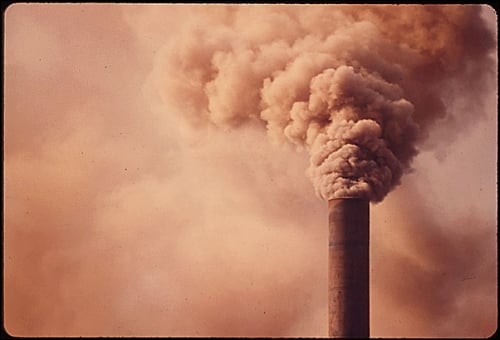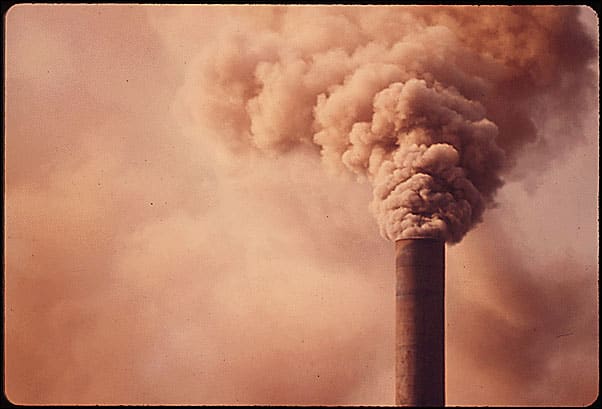 We have made great strides reducing air pollution over the past 20 years primarily because of civic and educational programs from groups such as the Alabama Partners for Clean Air.
The ADEM/JCDH daily forecasts (here is the website) is a useful tool for folks who have health issues that occur as a result of "bad air" days and for citizens that want to take actions and voluntarily reduce their impact on the environment.
 Signup for daily emails or texts
Signup today at EnviroFlash to receive air quality information such as forecasts and alert day notifications via email or text message for the area around Birmingham, AL. EnviroFlash gives you instant information that you can customize for your own needs. For example the up-to-date air quality information is especially helpful for those with sensitivities, such as children, people with lung (such as asthma) and heart ailments, and the elderly.
Other helpful websites:
ADEM's Air Quality website
Alabama Partners for Clean Air
Also: Read Bham Now's special series on Clean Air published in 2017.
"Smoke City" – Birmingham air pollution our past and future
Birmingham air pollution looks different today – but lives are still "at risk"