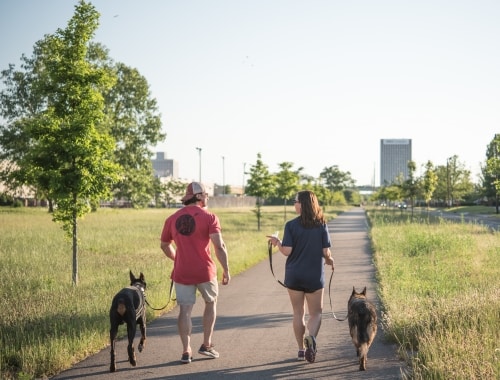 There was movie that premiered a little over ten years ago by Jack Nicholson and Morgan Freeman called "The Bucket List" which was about two men on a road trip with a wish list of things to do before they "kick the bucket."
In Birmingham and throughout Jefferson County, the Freshwater Land Trust has developed  their own kind of "bucket list" for history buffs, nature lovers, adventurers, families and friends – its called the Red Rock Trail System.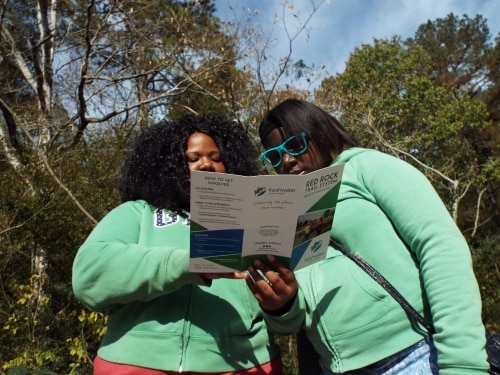 Since 2010, nearly 120 miles of trails have been completed within the 750 mile Red Rock Trail System plan. The trail system is made up of six major corridors spanning Jefferson County. Each corridor consists of different types of trails that connect the county together.
Start making your Red Rock Trail System "Bucket List"
The Freshwater Land Trust has made exploring the Red Rock Trail System easy.
Their most valuable tool is the interactive map on their website.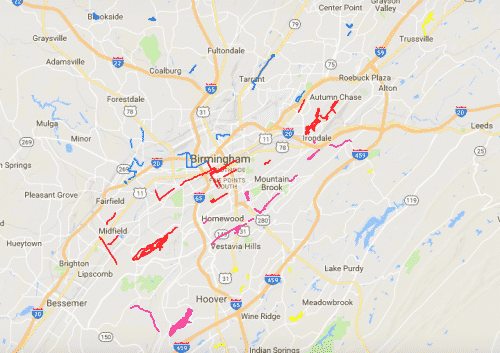 With one click on the map you will discover all the "need to know" information about a specific trail, it's location, its history, signage, parking, and special amenities.
For example, just this past  week, the Kiwanis Vulcan Trail, a 2-mile jogging and biking trail extending from Vulcan Park just off Richard Arrington Boulevard to Green Springs Highway was opened to the public. The interactive map provides you information on how to get there, the details about the trailhead, and a narrative describing the place.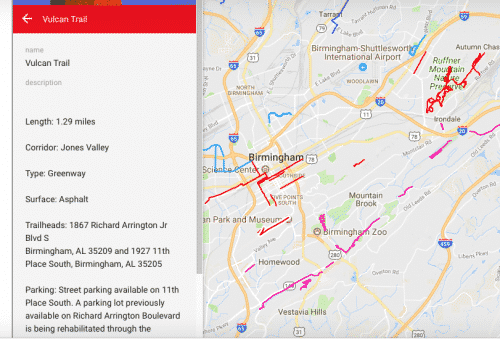 "Spring Break is a great time to get outside and explore Jefferson County on the Red Rock Trail System! With everything from urban trails to nature trails, Red Rock has you covered," stated Carolyn Buck, director of the Red Rock Trail System for the Freshwater Land Trust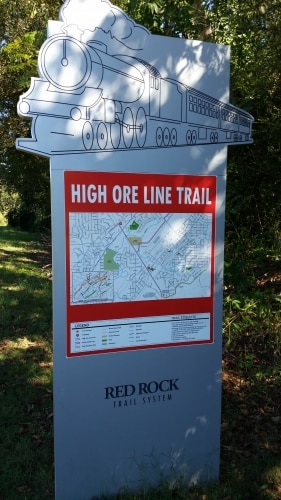 "Do you love to explore new parts of town? Walk in the tree canopy and cross over Valley Creek on the High Ore Line in Midfield. Are you a history buff? Pair a walk on the Enon Ridge Trail with a historical tour of the Civil Rights Trail. Are you an adventure seeker? Take a hike at Red Mountain Park and climb the Hugh Kaul Beanstalk Forest. Are you a nature lover? Explore the Turkey Creek Nature Preserve and Ruffner Mountain nature trails and learn about the amazing wildlife living in in Jefferson County," added Buck.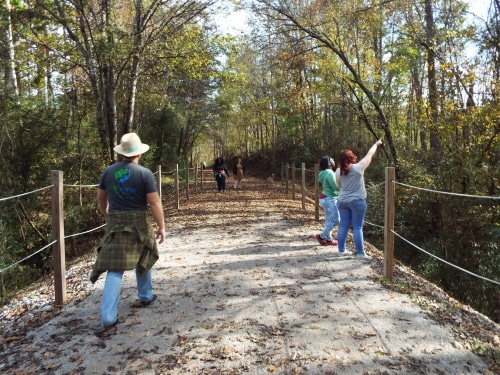 Start creating memories and adopt a trail
Begin making your special list and memories today. The Freshwater Land Trust has produced a convenient checklist to help get you started.  And if you want to make the ultimate addition to your trail bucket list, consider enlisting friends and groups to adopt a trail.
Learn how to adopt a trail – HERE.