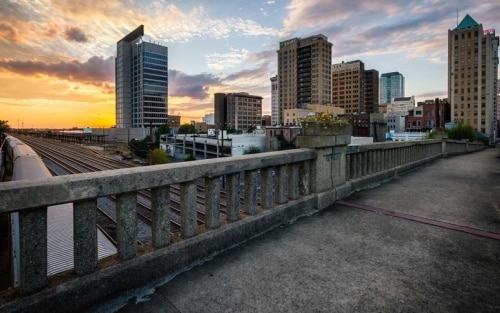 Be productive this spring break by finding a job. Take a look at new jobs this week!
Hiring? Post your job here.  Looking? We've got you covered.
Follow Bham Now's LinkedIn to stay in the know on Birmingham's biz scene.
Here's a glimpse at 30 of Birmingham's newest openings.
Drawing and Painting Instructor @ Michaels.  Apply.
Field Service Engineer @ Thermo Fisher Scientific. Apply.
Advanced Mechanical Engineer @ Southern Research Institute Apply.
Dev Ops Engineer @Shipt.  Apply.
Interior Design Sales Consultant @ Ethan Allen. Apply.
Project Manager Facilities-Interior Design @ UAB. Apply.
Math Tutor.  Apply.
Long term Substitute teacher @ Irondale Middle School. Apply.
Nurse Case Manager @ Cigna.  Apply.
Nurse @ Birmingham Ear, Nose, & Throat Group.  Apply.
Specialty Clinic Nurse @ Childrens Health System.  Apply.
Student Nurse Flex Clinic Cardiovascular Unit.  Apply.
Marketing Strategist @ Momentum Telecom.  Apply.
Director of Marketing @ Jim 'N Nicks Bar-B-Q.  Apply.
Event Marketing Intern @ Pack Health.  Apply.
Sales and Service Advisor @ BBVA Compass. Apply.
Media Buyer @ Martin Retail Group.  Apply.
Showroom Consultant @ Ferguson Enterprises Inc.  Apply.
Benefits Consultant @ Encompass Health. Apply.
HR Consultant @ Education Corporation of America.  Apply.
Computer Center Manager @ The Foundry Ministries.  Apply.
Client Relationship Manager @ ROI Institute. Apply.
Executive Assitant-Real Estate @ REMAX Advantage.  Apply.
Executive Director @ Birmingham Audubon. Apply.
FT Kennel Assistant @ Green Springs Animal Clinic.  Apply.
Facilities Assistant @ Oak Mountain Presbyterian Church.  Apply.
Financial Communications Specialist @ Protective Life.  Apply.
Development and Communications Coordinator @ Childcare Resources. Apply.
X-Ray/ DEXA Tech @ Southview Medical Center.  Apply.
Patient Care Tech Adult Cardiology @ UAB. Apply.
Make sure you check out Bham Now's jobs and Fetch to stay in the know on open positions in the 'ham!
What jobs are you looking for? We'd love to hear from you!