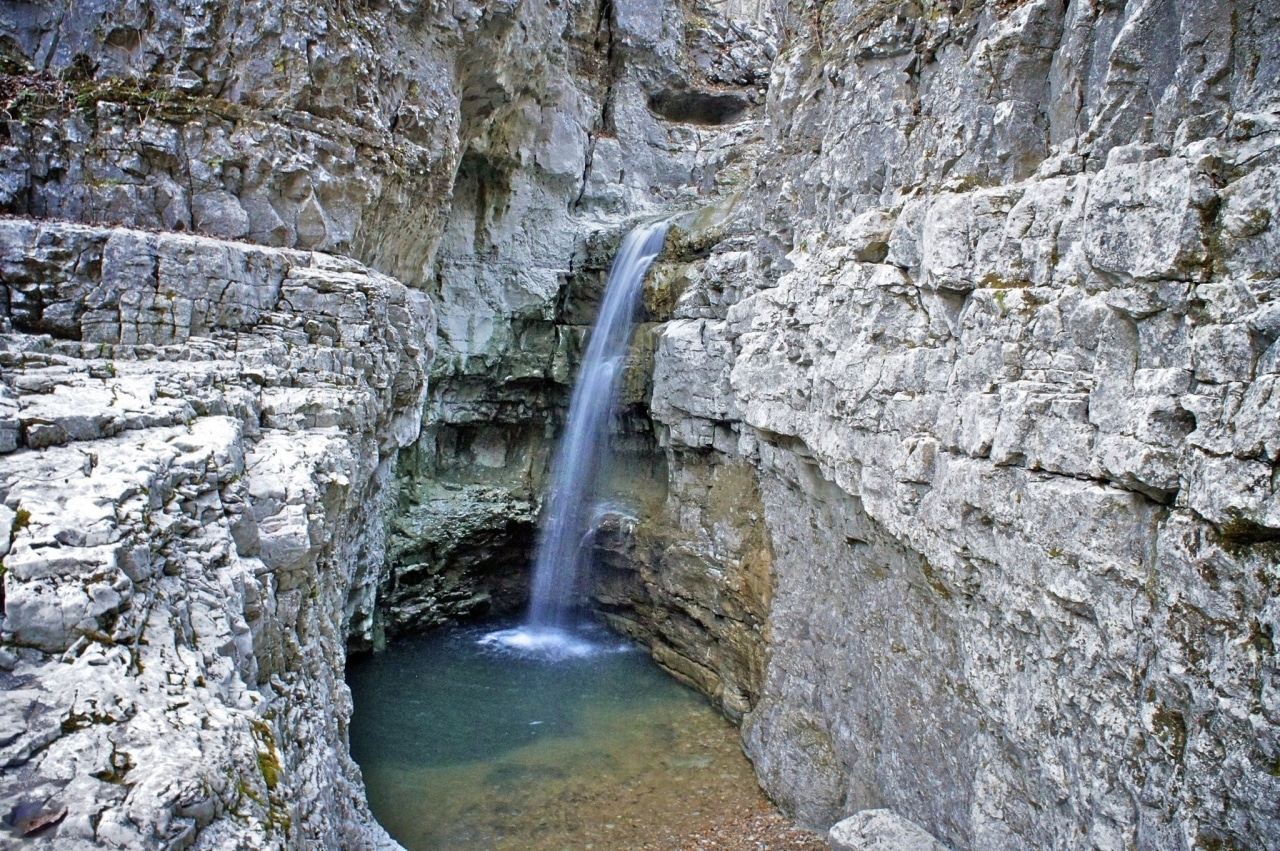 For the fourth time since it was renewed by a 75% vote of Alabamians in 2012, Forever Wild, one of Alabama's most successful conservation programs in our state's history withstood a legislative attack to change the constitutional amendment. This time, Forever Wild proponents found some unlikely supporters on social media, including a prominent meteorologist, sportswriter, WWE World Champion wrestler and Grammy-winning Alabama based bands.
Last night, the Alabama House of Representatives defeated HB 362 which would have gutted financially the Forever Wild program (here are the details).
Before the vote, several conservation groups – the Black Warrior Riverkeeper, Tennessee Riverkeeper and Conservation Alabama garnered and enlisted an eclectic list of supporters on social media in support of Forever Wild.
Here are some of their tweets and retweets.
WVTM NBC 13's Harmony Mendoza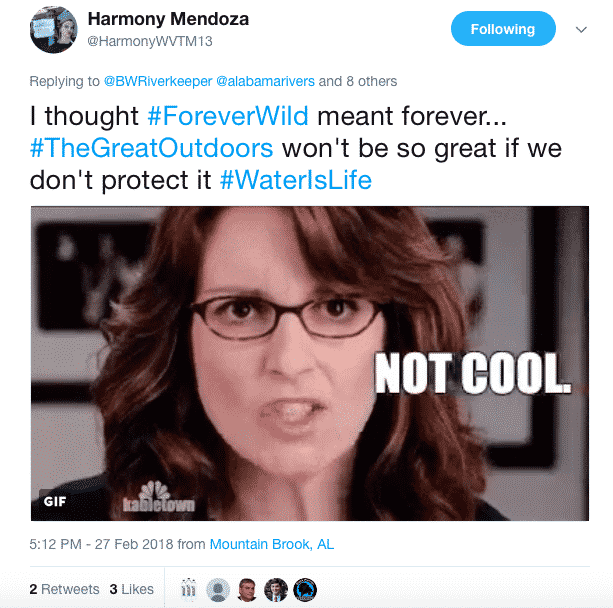 Longtime Tuscaloosa News Sportswriter Cecil Hurt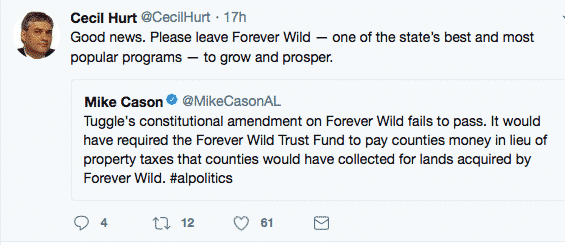 According to Black Warrior Riverkeeper their pro-Forever Wild tweets were also retweeted by former WWE World Champion Wrestler Debra McMichael. In the past few weeks, messages calling for the defeat of HB 362 totaled over 30,000 impressions.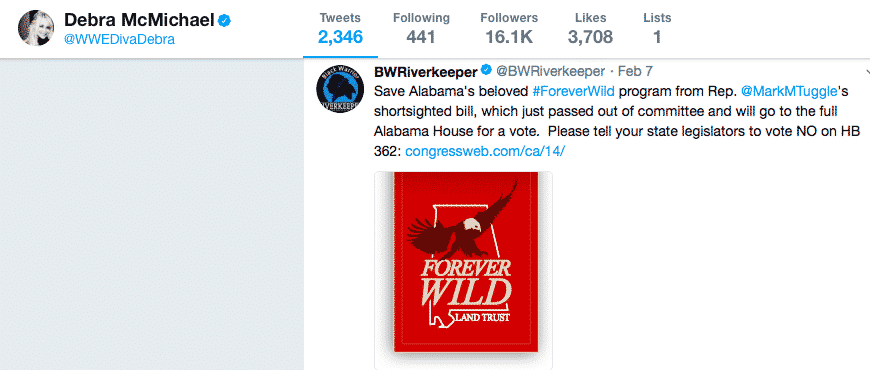 Tennessee Riverkeeper tweets were retweeted by Drive-By Truckers and Alabama Shakes

With HB 362 demise last night, Forever Wild supporters are calling for the Alabama legislature to put an end to attacks on a constitutional amendment that was supported by an overwhelming majority of Alabamians at the ballot box.
"Black Warrior Riverkeeper fiercely supports Alabama's Forever Wild program," said Charles Scribner, Executive Director of Black Warrior Riverkeeper. "Our great state's environment and economy benefit tremendously from Forever Wild. Alabama voters know that fact, and they have spoken, so it is time for politicians to leave Forever Wild alone — forever."
One of the hallmarks of Forever Wild over the past 26 years has been its diverse coalition of supporters. Hunters, environmentalists and business have been nearly unanimous in their support. That is also true with social media.
It is good to see the Alabama legislature got the message.