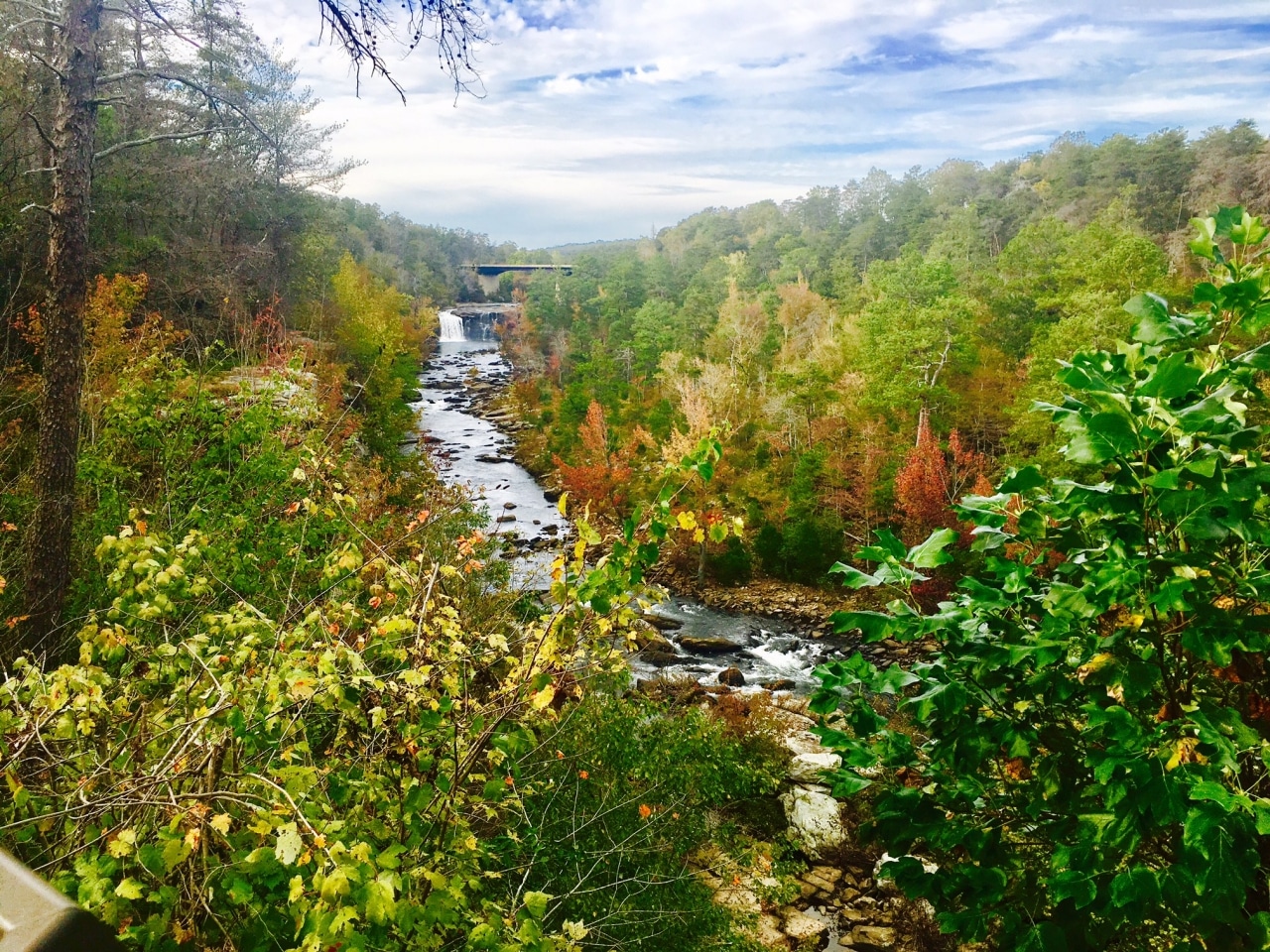 This week, the national Land Water Conservation Fund Coalition highlighted conservation projects throughout the state of Alabama in its efforts to renew the 52 year old Land and Water Conservation Fund (LWCF).
According to the fact sheet released by the group, LWCF has invested more than $148 million over its 52 year history to protect Alabama's outdoor places, increase sportsmen's access, and build close to home parks.
The fact sheet features the Cahaba River National Wildlife Refuge and Little River Canyon National Preserve, both natural treasures that would never have been preserved if not for LWCF.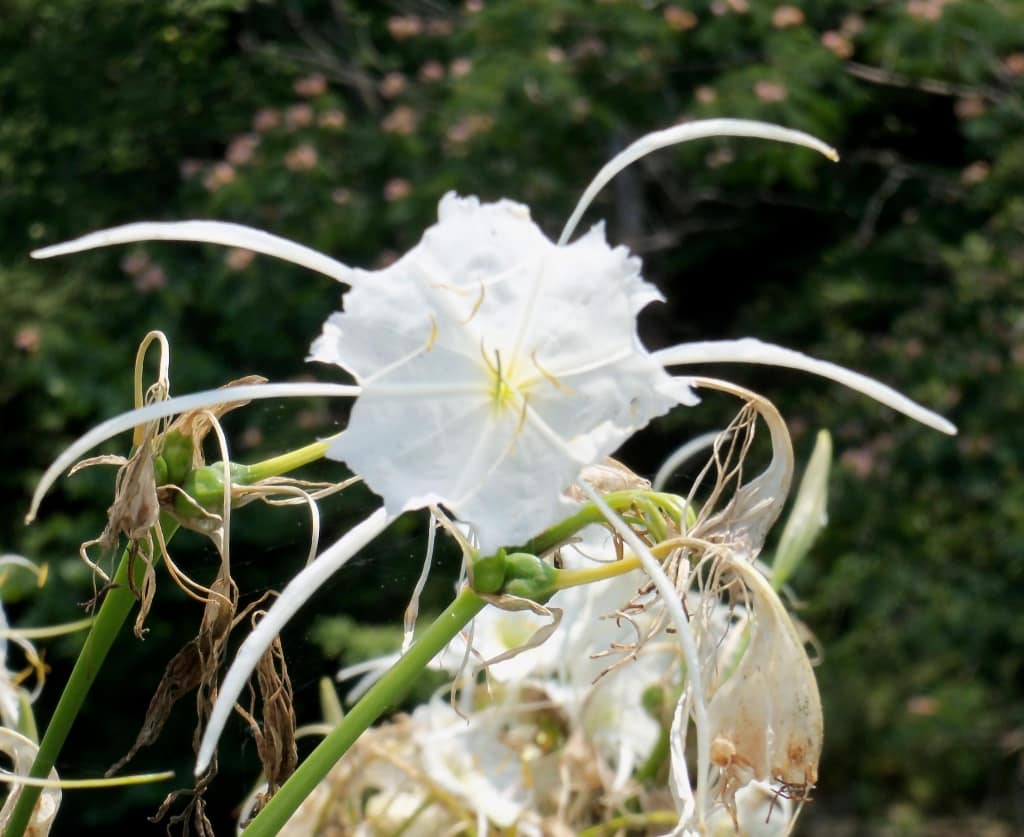 Beth Stewart, executive director of the Cahaba River Society, is featured in the publication stating, "The Land and Water Conservation Fund helped purchase the Cahaba River National Wildlife Refuge, located at the heart of one of the nation's most beautiful and biologically diverse rivers. These public lands offer Alabamians and tourists the opportunity to hunt, fish, paddle, swim and enjoy the remarkable beauty of this unique place, and the Refuge creates economic development potential for surrounding communities to benefit from recreation and tourism."
On a more local level, LWCF has funded 63 park and nature preserve projects totaling over $4 million in Jefferson County alone. Projects funded over the years include expanding Ruffner Mountain through land acquisition, enhancing local parks such as Wald Park in Vestavia Hills, East Lake Park in Birmingham and West Homewood Park in Homewood.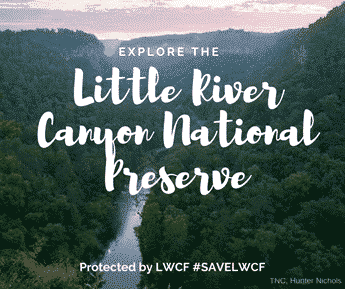 To explore all the 600 to 700 local parks and the National Wildlife Refuges and National Park units LWCF has funded in Alabama over the years, visit this interactive website posted by the Wilderness Society: Mapping the Land and Water Conservation Fund.
Here is a screenshot of the interactive map.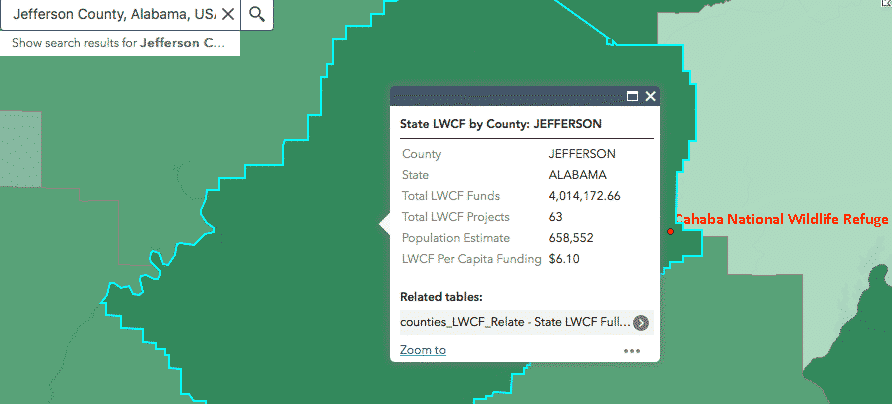 According to the Outdoor Industry Association, economically, Alabama's $14 billion outdoor recreation industry supports 135,000 jobs which generate $3.9 billion in wages and salaries and produces $857 million annually in state and local tax revenue.
To learn more about the Land and Water Conservation Fund visit their resource page at https://www.lwcfcoalition.com/tools/