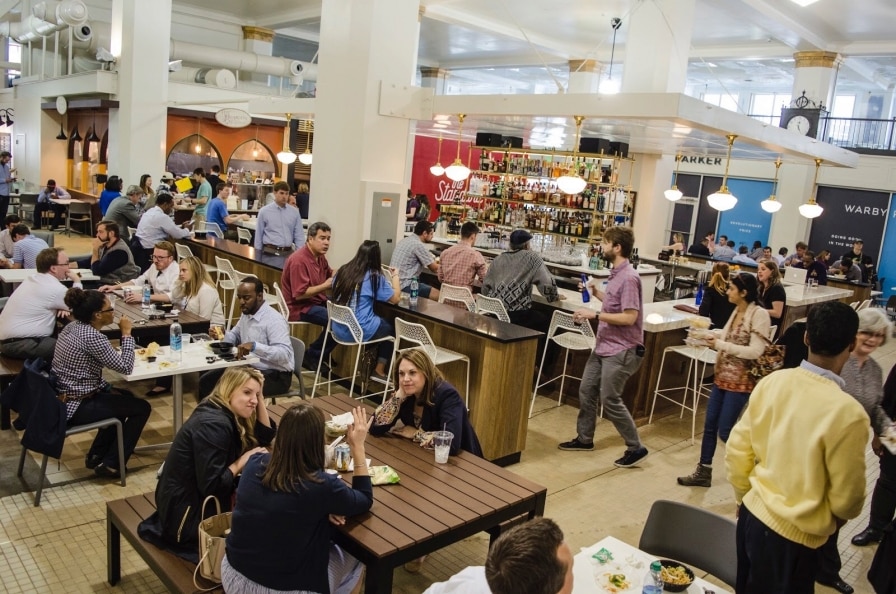 Looking for something to do this weekend that will put you in the holiday spirit and also allow you to finish up some last-minute shopping? Then plan a trip to the Holiday Market at the Pizitz,where you can eat, drink, shop and be merry.
The Holiday Market is a one-day only pop-up event and will be held in the Gallery Space of the Pizitz on Saturday, December 16, from 11a.m. to 6p.m.
Discover 16 cool local vendors, listen to live music from the Red Harp band, and enjoy lots of holiday-inspired festivities.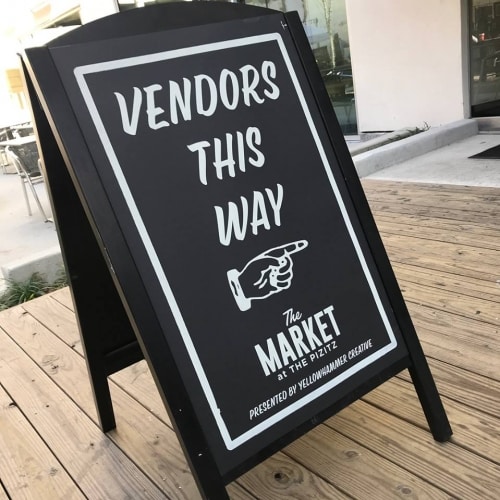 Here's a complete list of vendors who will be featured at the Holiday Market: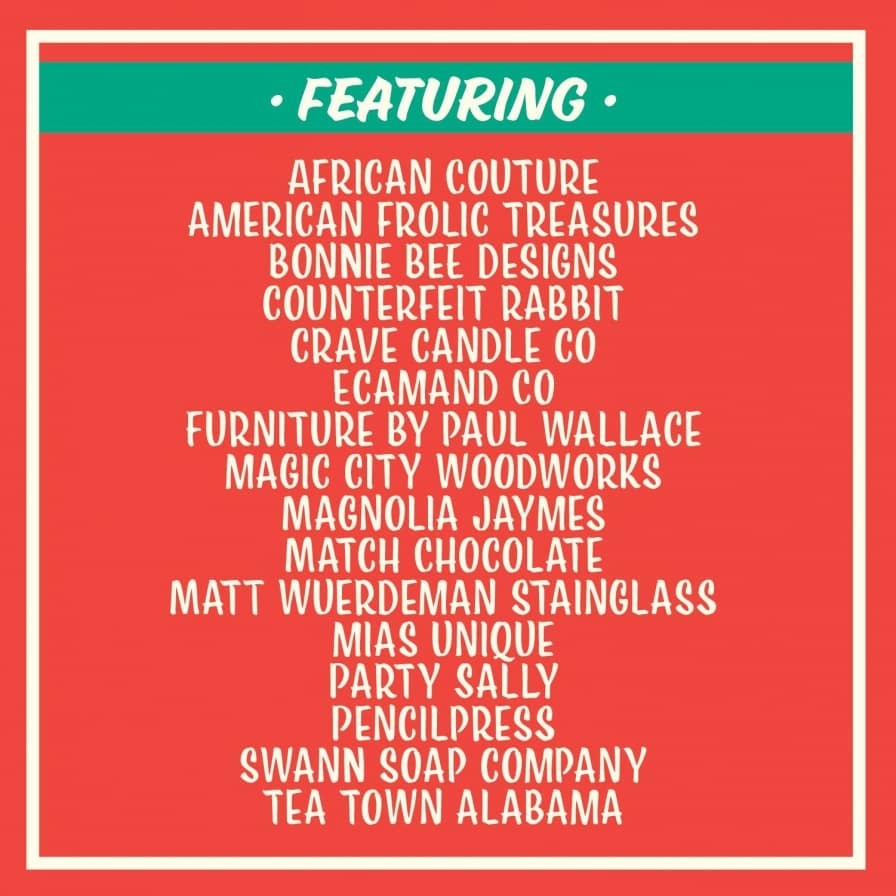 Curious about who some of these vendors are? Here's a closer look at a few of the vendors joining in on the fun at the Holiday Market:
Crave Candle Co. Crave Candle Co. is a Birmingham-based manufacturer that supplies gift stores, women's boutiques, men's stores and home furnishing stores. Discover a variety of candles from holiday scents (peppermint, sugar cookie and Frazier fir) and floral scents (gardenia, rose and honeysuckle) to fall scents (roasted marshmallow, fireside, and pumpkin souffle) and more.
Candles come in unique containers, like liquor bottles, wine bottles, mason jars and tins.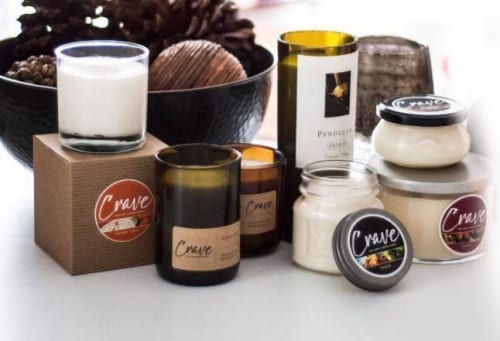 Tea Town Alabama. If you love the taste, smell and warmth a cup of tea can provide, then you'll definitely want to stop by the booth for Tea Town Alabama. This company is a homegrown and organic artisan tea company located in Tuscaloosa, Alabama. All teas are created from herbs that are planted, grown, cut and dried by hand. The result? The most unique flavors, aromas and medical benefits.
Enjoy a broad range of flavors, including Spring Mint, Lady Grey, Spice Chai, Lemon Ginger and Hibiscus Bliss.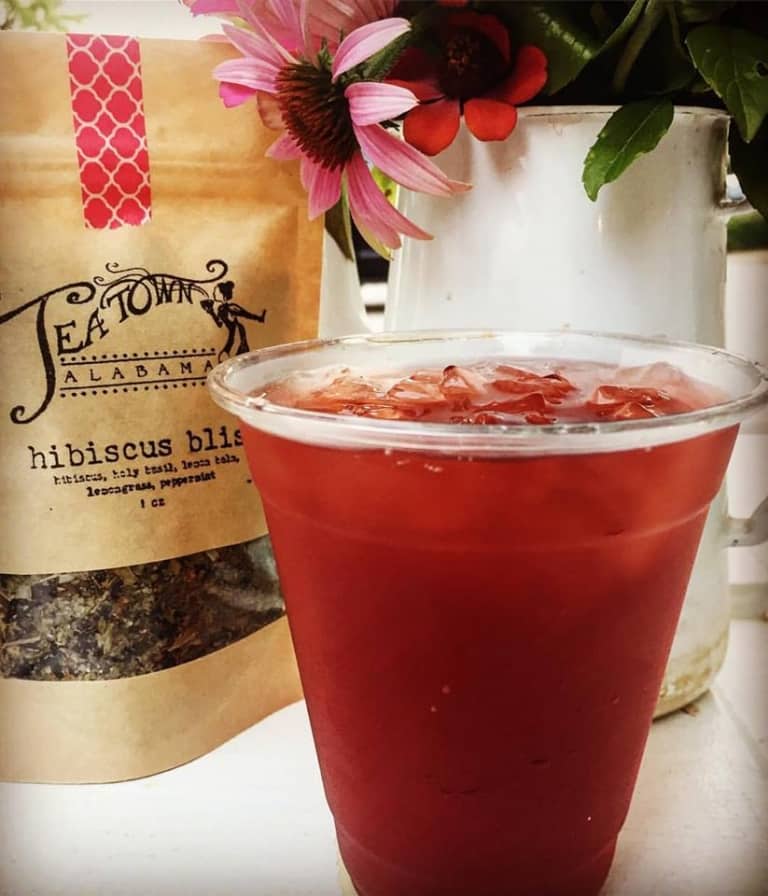 Bonnybee Designs. Do you like handmade jewelry and macrame? Then Bonnybee Designs may be your new favorite shop. Check out custom-made items, such as leather beaded wrap bracelets, wire-wrapped rings, and natural-cut gemstones with gold-plated edges.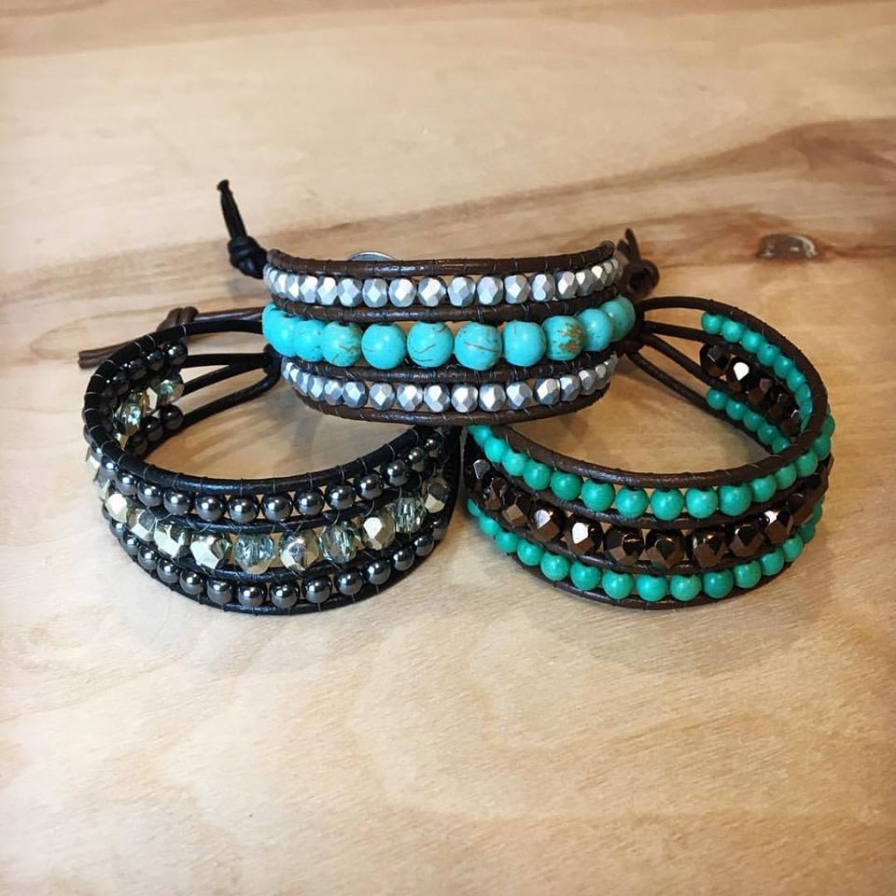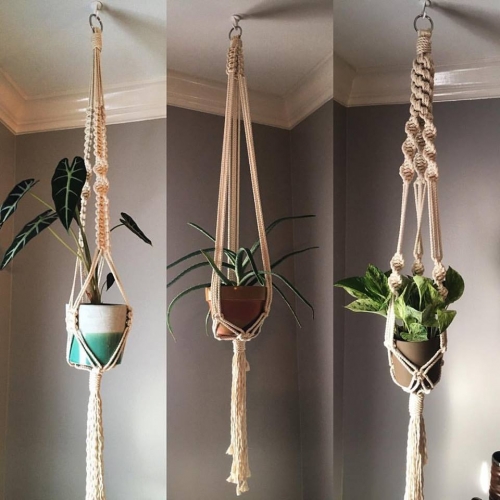 Location: The Pizitz, 1821 2nd Ave N, Birmingham, AL 35203
Price: Free to attend.
Parking: Arrive within the first two hours and parking will be free in the parking deck. (Located on 18th street and 1st Avenue North.)
We'll see you at The Market!