Early this morning, President Trump tweeted his support for Republican Roy Moore in Alabama's upcoming Senate election. Recent polls show that Moore and his Democratic opponent Doug Jones remain deadlocked. How do they stand on issues important to Alabamians?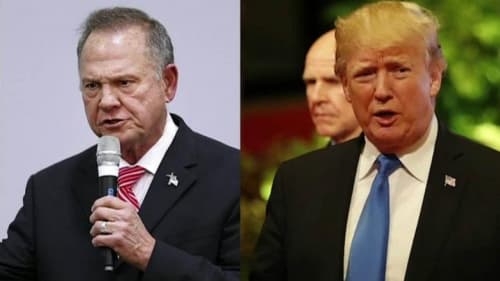 "Democrats refusal to give even one vote for massive (sic) Tax Cuts is why we need Republican Roy Moore to win in Alabama," Trump tweeted. "We need his vote on stopping crime, illegal immigration, Border Wall, Military, Pro Life, V.A., Judges 2nd Amendment and more. No to Jones, a Pelosi/Schumer Puppet!"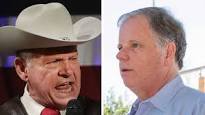 Moore thanked Trump for his public endorsement on Alabama's Senate election, which is eight days away.
"Thankful for President Trump's support. The America First agenda will #MAGA. Can't wait to help him #DrainTheSwamp. #ALSEN" he tweeted.
On the issues
According to Google Trends, Alabama voters continue searching "for a wide variety of issues." Those issues include: abortion, crime, healthcare, immigration and sexual harassment. Since there isn't going to be a public debate between the two, here's what the candidates have said on these topics:
Abortion
This issue will the deciding force in the election, according to the Washington Post.
In his September appearance on MSNBC, Jones explained that he was:
"not in favor of anything that is going to infringe on a woman's right and her freedom to choose."
However, the Pew Research Center reports that nearly 60 percent of adults in Alabama believe that abortion should be illegal in most or all cases.
Next year, our state will consider a proposed constitutional amendment, already approved by lawmakers, that would make it "the public policy of this state to recognize and support the sanctity of unborn life and the rights of unborn children, including the right to life."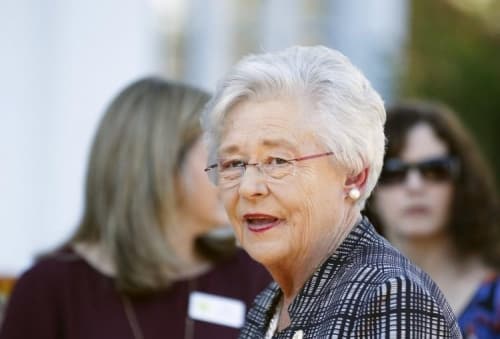 Even more, Governor Kay Ivey has publicly thrown her support to Moore, and she cites Republican values on issues like abortion as the reason.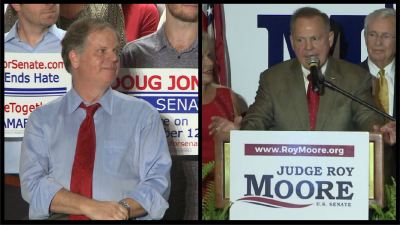 Crime
In his bid to back Moore, President Trump told reporters that Jones was "weak on crime." The Jones' campaign responded with the following statement:
 "I am certain the domestic terrorists Doug locked up as U.S. attorney, including Tommy Blanton, a murderer who sits in prison now and will die there, would disagree that Doug is soft on crime. Officers, police chiefs and prosecutors heralded Doug for his toughness and persistence."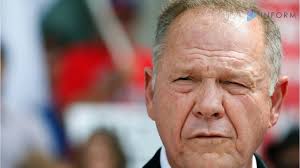 Healthcare
According to his website, Jones' is "disturbed" by the efforts to repeal Obamacare. Moore is for a full repeal only.
Immigration
"The Mexico First policies of Doug Jones are straight from the pit of the failed Obama Administration and have no place in Alabama and certainly not the vacated seat of Jeff Sessions," Moore Campaign chairman, Bill Armistead said in a statement that also emphasized Moore's opposition to an amnesty of any kind for illegal aliens.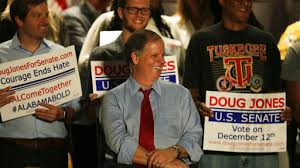 Jones'camp told PolitiFact that the Democratic candidate does support border security:
"Doug supports border security — he is committed to ensuring the national security of the United States, and that includes maintaining the integrity of our borders against all threats. He believes in utilizing the most advanced and effective technology to secure the border and help keep Americans safe," Jones campaign spokesman Sebastian Kitchen told PolitiFact.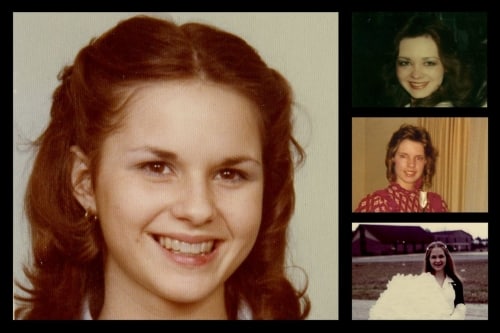 Sexual Harassment
It is no secret that Moore has been accused of sexual misconduct. Moore denied the Corfman claim. Does this matter to Alabama Republican voters? A new CBS poll reports that 71% of Alabama Republican voters say the allegations are false.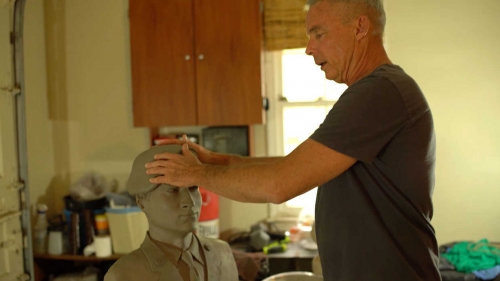 The other candidate
Lee Busby, a Republican, a sculptor and retired Marine colonel is running a last-minute write-in campaign. He's from Tuscaloosa.
What do you think, Birmingham?
Hey, we want you to make up your own minds, Birmingham. Be sure to check out Jones' and Moore's respective websites for more information on their stances.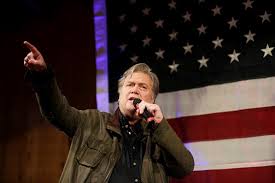 Candidate events
Jones appeared at several Alabama churches over the weekend and Moore did, too.
If you're interested in seeing the candidates in person, there is a Moore rally tomorrow. Steve Bannon will make an appearance. On Friday, President Trump will be appearing in Florida in support of Moore. Trump recorded a robocall inviting Alabama Moore supporters to the event.
We will keep you posted on any Jones' event that pop up during this last week of campaigning. He scheduled phone bank events for today and tomorrow, according to his Facebook page.
UPDATE: Jones is speaking in his hometown of Fairfield, right now, on Monday, December 4. You can watch it here, via CBS42.