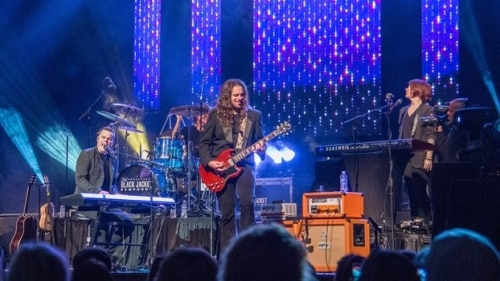 There are certainly two nights this week that trying to get anyone to show up is difficult, so we have a bit of a limited schedule. But Friday night has plenty on the menu to fill you up after the family has parted ways for the holiday.
Thursday: Nightclub. This is an interesting proposal. Check out the upstairs Saturn green room for free, while a DJ spins some tracks. All you have to do is find the Facebook event page (not difficult, just visit Saturn's Facebook page and click on events) and RSVP.
Friday: Black Jacket Symphony presents Tom Petty's "Damn the Torpedoes." [above] Birmingham's own Black Jacket Symphony will pay tribute to the late Tom Petty with a cover-to-cover rendition of the Tom Petty and the Heartbreakers classic "Damn the Torpedoes." In what has become a rarity with the tribute band, tickets still remain.
@Iron City
Doors at 7 p.m. Show at 8 p.m.
$30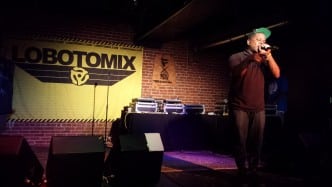 Friday: Eight Years of Lobotomix with C1ub A.M., Erthling Raps, Love Moor, Richard Daniel, Mega Ran, Madam B, Ozu Altruistic, Kakashi, Youngblood, Mel. Crozby. Birmingham's oldest hip-hop collective celebrates the anniversary of giving hip-hop artists a space for their work. Most artists on this bill are from Birmingham, but you'll also get a chance to see artists like Mega Ran, who is visiting from Phoenix. This evening will start early and go late; sure to be a fun night.
@Saturn
Show begins at 7 p.m. sharp.
$10 ADV/$15 DoS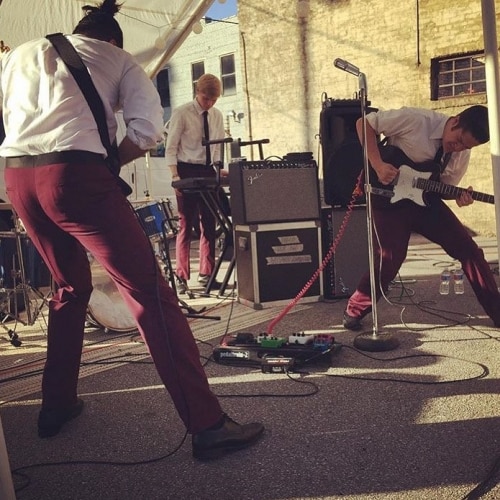 Friday: The Burning Peppermints with The Pollen and The Frequently. Three of Birmingham's brightest young bands share this bill, and The Burning Peppermints will be performing "Doctor Foster's Incredible, Edible Psychedelic Mystery Experiment" (which isn't explained really, but it sounds…like something). Get there early. Don't miss The Frequently.
@Syndicate Lounge
Doors at 8 p.m. Show at 9 p.m.
$8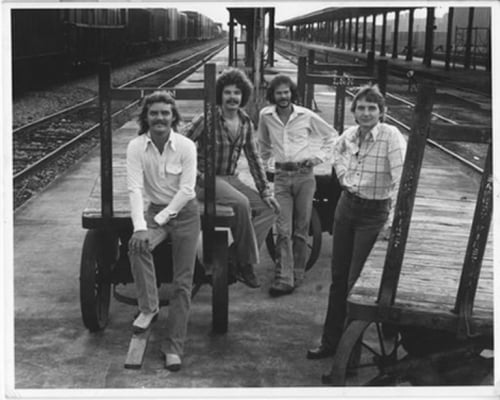 Friday: Telluride's 40th Anniversary Tour. There's even something for mom and dad to do out of the house on the Friday after Thanksgiving. Birmingham's own, the legendary Telluride, will play the hits in celebration of their 40th anniversary. That'll be in "Birmingham Tonight."
Tuesday: Tom Petty Tribute. 
@Saturn
Doors at 7 p.m. Show at 8 p.m.
Free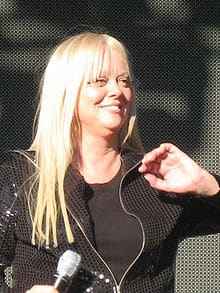 Wednesday: Cindy Wilson (of the B-52's) with Yip Deceiver and Material Girls. Cindy is out on her own for some solo dates, and she'll swing through Birmingham for the first time in a while.
@Saturn
Doors at 7 p.m. Show at 8 p.m.
$15 GA/$30 Meet and Greet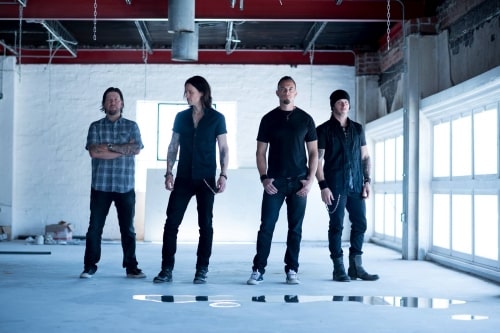 Wednesday: Alter Bridge with All That Remains and Sons of Texas. At this point, Alter Bridge has been a band longer than their precursor Creed ever was. Mark Tremonti is a legendary hard rock guitarist, and a few tickets are still available. But they're going fast.
@Iron City
Doors at 6:30 p.m. Show at 7:30 p.m.
$31.50 ADV/$35 DoS