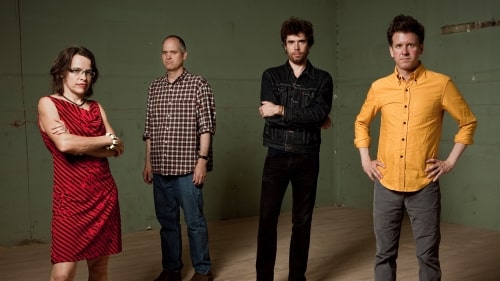 The next week in the Magic City is a lot of fun. There's much to do that doesn't happen very often; celebrations of local venues and artists that make Birmingham special. And most of these events are staggered so with the help of an Uber, you'll have a jam-packed weekend. Better still? Many of the best shows to catch over the next week are free.
Thursday: Benjamin Booker with She Keeps Bees. Doors at 8 p.m. Show at 9 p.m. $20.
Thursday: Foo Fighters with The Struts. BJCC. Struts begin at 7:30 p.m. Foo Fighters begin at 8:45 p.m. Tickets still available through Ticketmaster.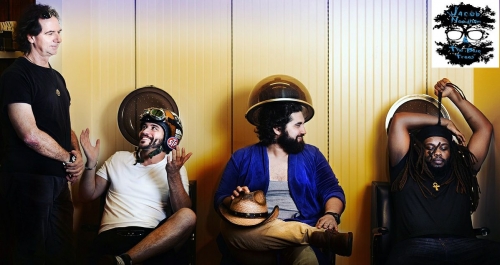 Friday: Jacob Needham & the Blue Trees. Workplay Theater. Show begins at 8 p.m. 2 Sets. $12. Jacob Needham & the Blue Trees are homegrown, but they've spent most of their time on stage around the South; places like New Orleans and Memphis. This is a somewhat rare appearance in their back yard, and it's sure to be special. There's a lot happening in their music – it's soulful, but they'll jam a bit, too.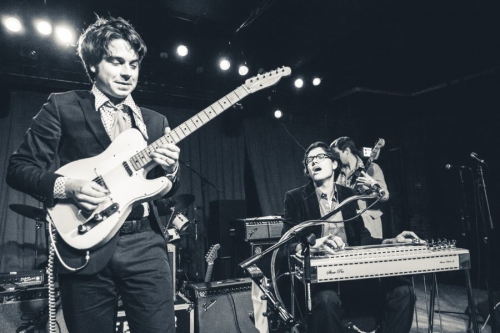 Friday: Spectra Sonic Sound Sessions presents: Great Peacock & Steelism. Good People Brewing Company. 7 p.m. Free. Taylor Hunnicutt will also join this free bill. Steelism released 615 to Fame on Single Lock Records just a couple of years ago, a terrific instrumental work. Great Peacock has deep roots in Alabama – Blount Floyd is from Dothan, and the band has spent many years playing venues across the state.
Friday: Lady Legs with New Devils, The Prescriptions and Hot Bed. Ghost Train Brewing Company's One Year Anniversary Celebration. 7 p.m. $10. Some of Birmingham's hottest young bands will be on hand to toast Ghost Train's one-year anniversary, and so will Cantina's food truck.
Friday: Magic City Classic Hip Hop Fest featuring Q Dot Davis, Slice 9, Redd Royalty, 4LuckyLou and Covrawaf. Doors at 9 p.m. Show at 10 p.m. $10.
Saturday [flyer above]: Seasick Block Party featuring Superchunk with Holy Youth and Lady Legs. Free (with canned food donation). This is big. The team at Seasick has quickly become an integral part of Birmingham's music scene and they are celebrating their anniversary with a massive parking lot punk rock show. All you are asked to do is donate at least two canned food items to their canned food drive. Lady Legs from Auburn, Alabama open things at 4 p.m., Birmingham's own Holy Youth takes the stage at 5 p.m. and the legendary Superchunk is on at 6 p.m. Uber is strongly encouraged as parking will be limited.
Saturday: Classic Country Duets with Janet Simpson-Templin and Will Stewart. The Jaybird [4911 5th Ave. S.] 8 p.m. $10 Non-Members, Free for Members. Check out Burgin Matthews's new space with a really cool set of classic covers, and Burgin promises that you'll have plenty of time to make it after the Seasick Block Party.
Saturday: Southern Mojo at Gip's Place. 8 p.m. BYOB.
Sunday: Vulcan Aftertunes featuring Aaron Lee Tasjan with Early James and the Latest. Gates at 1 p.m.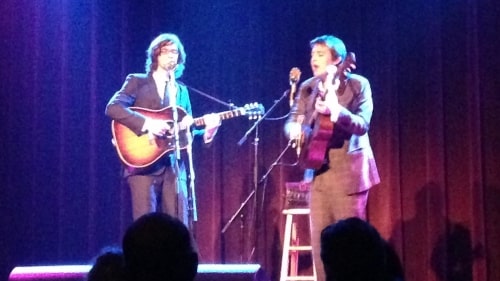 Sunday: Milk Carton Kids. The Lyric Theater. 8 p.m. $30.50/$36.90. 
Sunday: An Evening with Third Eye Blind. Iron City. Doors at 7 p.m. Show at 8 p.m. This one is sold out, but you can try Iron City's verified fan resale site Lyte. It's billed as "An evening with" and no opener is listed, so chances are good that the band will be on promptly at 8 p.m.
Monday: Beach Slang with Dave Hause & the Mermaid and Pet Symmetry. Saturn. Doors at 7 p.m. Show at 8 p.m. $15.
Tuesday: Noah Gunderson with Silver Torches. Saturn. Doors at 7 p.m. Show at 8 p.m. $15.
Wednesday: Bad Suns with QTY and Hunny. Saturn. Doors at 7 p.m. Show at 8 p.m. $18.