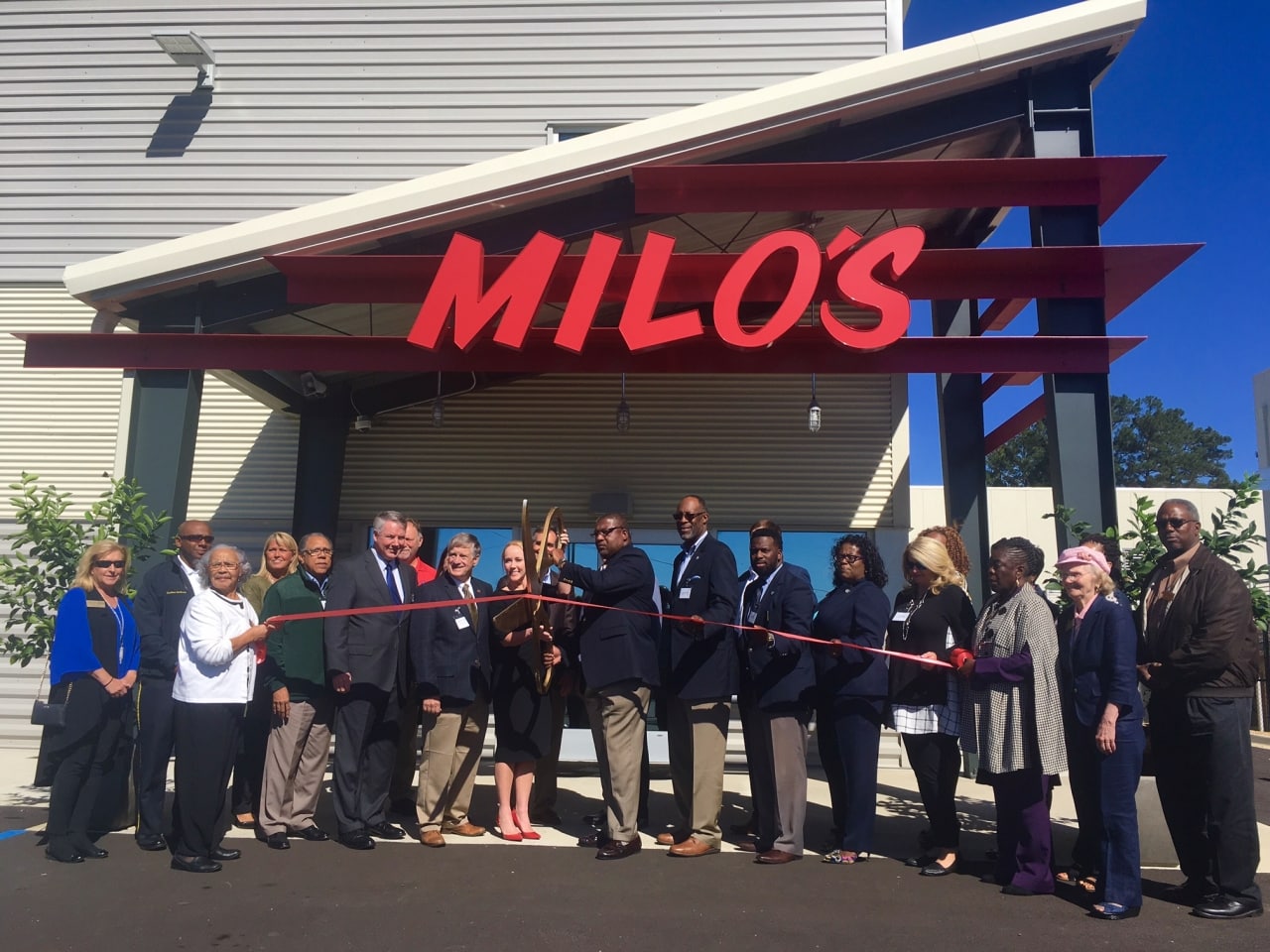 Milo's Tea Company announced today the opening of their newly expanded 15.5 acre headquarters in Bessemer, Alabama. In 2013, Milo's Tea had 56 employees; in just four years, that number has nearly tripled, growing more than 150 full time staff.
Expanded campus
The expanded campus encompasses more than 150,000 square feet of production, shipping, storage and office space.  Fifteen years ago, the then newly opened facility was 30,000 square feet on 3.5 acres.
The facility is the only location where the company fresh brews and bottles over 250 gallons of all-natural beverages per minute.  Milo's beverages are then shipped from a large 30,000 square foot cooler to 13,000 retailers in 42 states.
The Milo's craze continues to grow as people across the country seek out the award-winning drinks made with real ingredients, with no preservatives or added acids.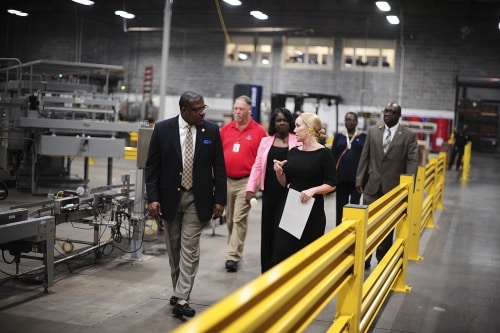 "Milo's continued growth is a testimony to our investment in our people, the quality of our products and the support of our loyal fans," said Patricia Wallwork, CEO of Milo's Tea Company. "When my grandfather founded our business in 1946 his motto was, 'use high-quality ingredients, listen to your customers and never sacrifice taste.'  More than 70 years later, Milo's mission remains the same."
While Milo's is investing in production and distribution, they are also ensuring continual product quality and world-class work environments for their employees.  The most recent project expanded and upgraded areas such as locker rooms, break rooms, conference rooms, offices as well as added a large covered patio with grills for employee events.  Milo's also made significant investments in water treatment facilities, an Innovation Lab, and enhanced quality testing areas.
"Milo's Tea sources 25% of their products from Alabama and a shift was added at Pratt Industries in Jefferson County this year to cover their production needs," said Brian Hilson, President and CEO, Birmingham Business Alliance. "Milo's is truly invested in both the Bessemer and Birmingham communities."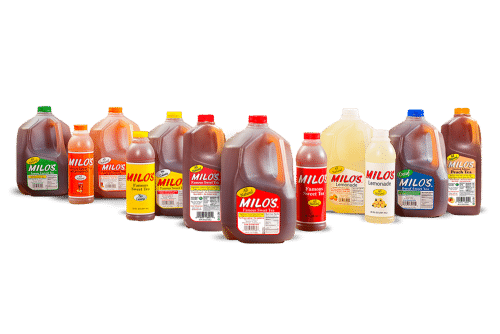 Giving back to the community and sustainability
Milo's Makes a Difference program incorporates sustainability and stewardship efforts to give back to the communities they serve.  Over 1% of Milo's profits are donated, and they have also implemented programs to ensure the facilities on their campus produce zero waste.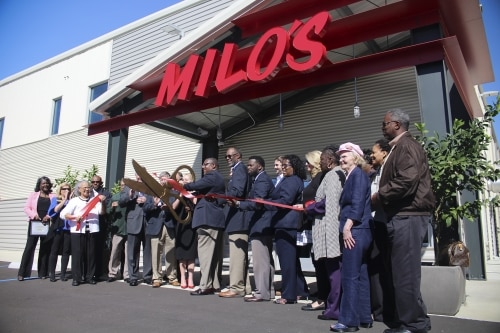 Patricia Wallwork noted:
"For over a decade we have been investing in research related to our waste streams, specifically one of those is spent tea. We use over 7 tons a day of spent tea. That's a lot. We know that it can be reused instead of put in a landfill, so we are currently donating some of it to the city (Bessemer). They are using it for composting and using it on the golf course.

It allows us to be a zero waste manufacturer. That's really important to us. We care about the environment and we care about the communities we serve."

"We want to be a leader in sustainability and in the country," concluded Wallwork.