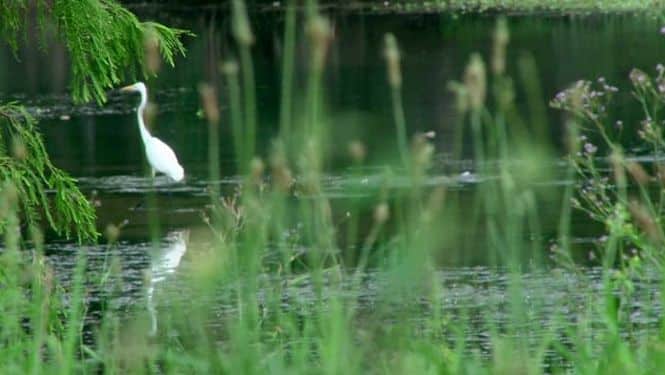 The Alabama Rivers Alliance announced today that after a one year hiatus they will be assuming the role as primary sponsor of the prestigious Southern Exposure Film Fellowship program beginning in January 2018.
SOUTHERN EXPOSURE is a film fellowship program that actively raised awareness about Alabama's natural resources and environmental issues from 2012 – 2016. The Southern Environmental Law Center (SELC) was the sponsor of the program.
The innovative summer fellowship brings emerging filmmakers from across the country to tell authentic, engaging stories through short documentary films about Alabama's environment — and the people who cherish it — from the mountains to the coast.
"ARA is proud to be the new home for the Southern Exposure Film Fellowship program, which continues to be extremely important to the environmental community throughout Alabama and beyond," stated Alabama Rivers Alliance Executive Director Cindy Lowry. "We are excited to lead this tremendously successful program, bringing in emerging filmmakers to Alabama to meet with local community members, elected officials, scientists, business owners, riverkeepers and other conservation groups to create short documentaries that highlight Alabama's environmental heritage, as well as the threats facing our state."
Under SELC's leadership of the program more than 30 films were produced. ARA is looking forward to continuing the program's mission through their network of 60+ partner water protection groups.
"Our Alabama partners and citizens of the state have been a cornerstone for the success of Southern Exposure from the very beginning—these compelling films would not have been possible without their time, effort and wealth of knowledge," said Keith Johnston, managing attorney for SELC's Birmingham office. "We look forward to the future success of the program under ARA's leadership and additional opportunities to collaborate within the environmental community."
This month and next, ARA and the Alabama Environmental Council will be highlighting past films in a special Southern Exposure Sampler which will be featured at their 2017 screenings of the national Wild & Scenic Film Festival hosted throughout Alabama.
Here is the Wild & Scenic Film Festival events:
Wild and Scenic Film Festival – Birmingham  – October 22nd 
Wild and Scenic Film Festival – Montgomery – November 3rd
Wild and Scenic Film Festival – Huntsville – November 10th