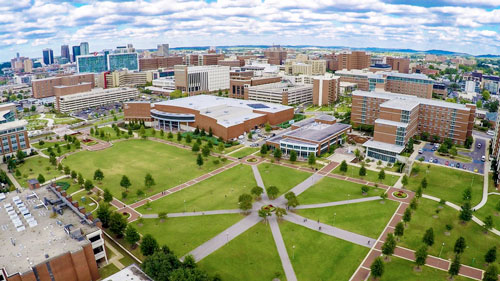 According to a new study conducted by Tripp Umbach, the University of Alabama at Birmingham's annual economic impact has grown to $7.15 billion a year, up from $4.6 billion just eight years ago — a 55 percent increase. UAB now directly employs more than 23,000 and supports more than 64,000 jobs — one of every 31 in Alabama. 
UAB President Ray L. Watts announced the results of the study during his annual State of the University Address today, October 11th.
From UAB news release:
"To put this economic impact number in perspective, $7.15 billion represents almost $20 million every day UAB pumps into our state economy," Watts said. "The fact is, our economic impact is only one way our students, faculty and staff make a positive difference every day. We are making equally impressive gains in our education, research, health care and community service missions, through which we continue to change lives across Alabama and beyond."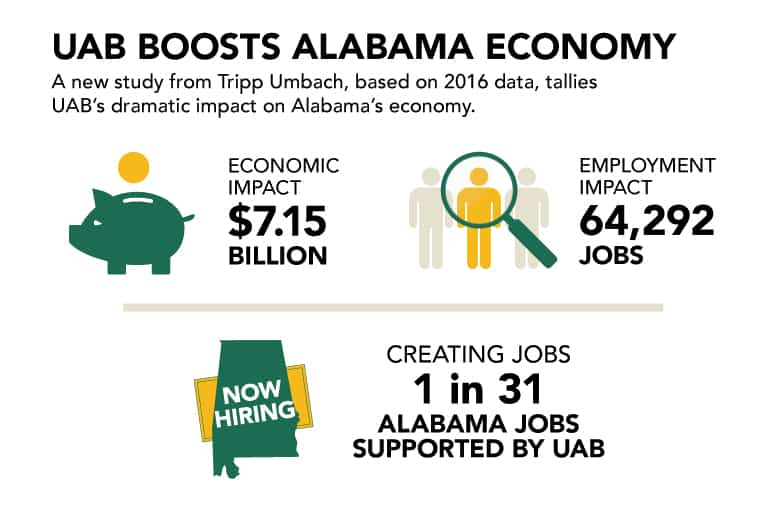 UAB is the state's largest single employer, with more than 23,000 employees, and the institution celebrated a record enrollment with just under 21,000 students this fall. UAB students, faculty and staff generate more than $80.5 million in community impact through donations and volunteer time to local nonprofits, and the UAB Health System supports more than $144 million in charity care to underserved populations in Birmingham and across the state.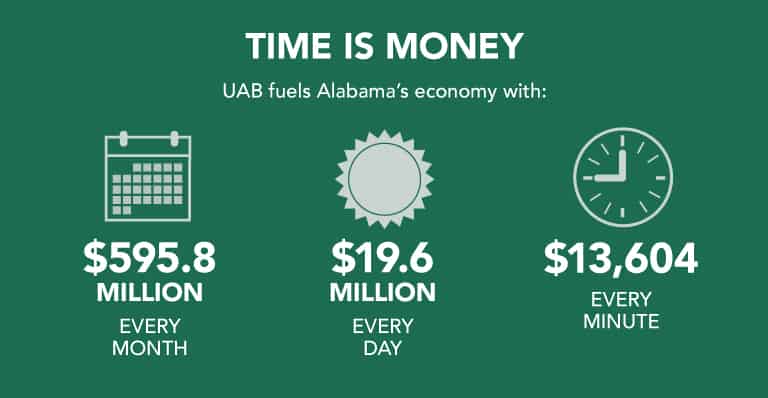 "UAB's latest economic impact data tells the powerful story about how a major public research university directly improves the quality of life for citizens across our state," said University of Alabama System Chancellor Ray Hayes.
The study also examined the impact of specific operational segments of the institution, including sections highlighting of the academic and health care missions.
The economic impact of the academic enterprise at UAB totaled $2.7 billion in Fiscal Year 2016. Since that time, the UAB student population has grown by more than 1,400 students, to a record 20,902 in the 2017 fall semester — up from 19,500 during the fiscal year studied by Tripp Umbach.
The economic impact of the Health System reached $4.3 billion in Fiscal Year 2016. Government revenue attributable to the presence of the UAB Health System totaled more than $158.6 million in Fiscal Year 2016.

"The UAB Health System team has worked diligently to preserve our ability to deliver world-class care in an evolving and unpredictable landscape," said Health System CEO Will Ferniany. "That we remain positioned to support the health and well-being of our patients and our local and statewide economies in such meaningful ways is rewarding for our employees who are so dedicated to the service of others."
View the entire Tripp Umbach report online at uab.edu/impact.