Sponsored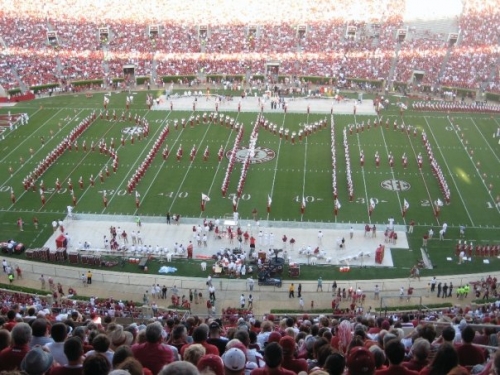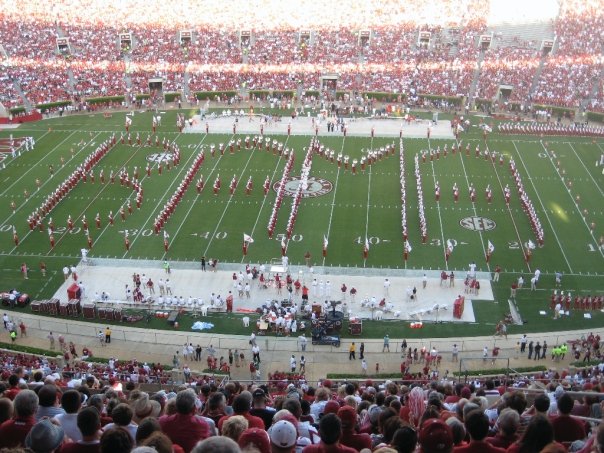 Are you ready for college football!
On August 29th, Alabama color radio commentator Phil Savage's new book 4th and Goal Every Day  – Alabama's Relentless Pursuit of Perfection will be on sale at Books-A-Million stores nationwide (pre-order your book). There will also be three Books-A-Million book-signing events in Mobile (August 29th), Montgomery (August 31st) and Gulf Shores (September 28th).
This book is a "must read" not only for Bama fans but for anyone who loves football.
Phil Savage is an analyst for Alabama football and has provided color commentary for their games since 2009. He first worked for Coach Nick Saban as an assistant on the defensive side of the ball in 1991 when they were with the Cleveland Browns. Since then, Savage and Saban have remained close friends and Savage often sends scouting reports to Saban on opponents throughout the season. You won't find many who can talk as intelligently about Alabama football as Phil Savage.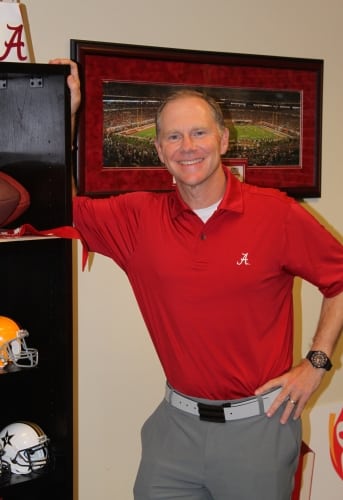 Last week,
Bham Now
caught up with Savage to talk about 4th and Goal Everyday.
Savage: I'm super excited about the book, and of course it releases on August 29th.
The backstory is that after Bama beat Clemson in the National Championship game in Arizona, on January 2016 at the end of the 15 season. Ray Glier (the co-author), a longtime friend of mine, said to me:
With you growing up in Alabama during the Coach Bear Bryant era when Alabama was seemingly in the National Championship picture every year, your background at the Browns in the early 90s with Bill Belichek and Nick Saban, and then coming back as the color guy and at that point for seven seasons in Tuscaloosa; You have such a unique perspective, you could link all of those things together, give the backstory on Alabama football that no one else would have.
I was intrigued by the idea for sure.  Long story short, we wrote a few chapters, and it was picked up by St. Martin's Press. It was about a year, year plus project.
Looking forward to it getting out there, its going to give people a real picture of not only what it takes to win, but the detail at which Alabama operates, and what is really required to have successful complete program.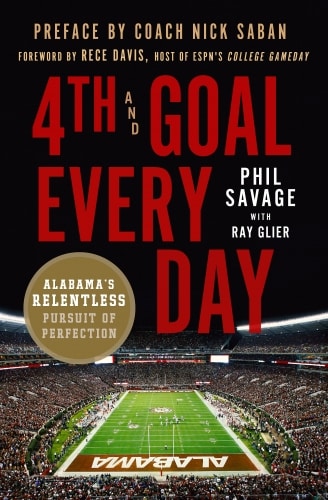 Bham Now: What is favorite story or chapter from the book?
Savage:  Honestly, every chapter I enjoyed doing.  We had twenty chapter ideas, we ended up with twelve.  There is certain ones of them in there that are personal in nature.
So, from an individual standpoint, the idea that I played at Sewanee and the thought that Sewanee would be a real linchpin for my football career don't make a lot of sense, until you read the background of
Dewey Warren
the swamp rat, ultilzing the same offense there at Sewanee that as
Homer Smith
brought to Alabama when I was a graduate assistant.  It really just seem to spark the whole road for my career. I'm excited people are going to get to read that, and read the rest of the story type of thing.
There are some individual players stories that are really good, from Jake Coker to Calvin Ridley to Julio Jones who I saw as an eighth grader at my high school camp here in Baldwin county a number of years ago. Every aspect of it.  I loved the forward by
Rece Davis
,it will bring a tear to your eye, when think of him listening to Alabama broadcast and now what he is doing at ESPN.  There is a lot of elements to it, that people are going to enjoy.
Bham Now: What is like doing color radio commentary at the University of Alabama?
Savage: When I got the job I saw Coach Smith and he said, Phil you know, you got a chance to teach the game.  I've taken that part very seriously.  I think about my buddies out on a pier in Mobile Bay or someone working in their yard or at a barn listening to a game. Of course, my grandfather was a huge Bama fan. I think about him pretty much every  broadcast. What would he think now. His grandson doing these games on the radio. It's a labor of love for sure.
The preface for 4th and Goal Every Day is written by
Nick Saban
.  ESPN's Host of College Gameday Rece Davis wrote the Forward.
Sponsored by: