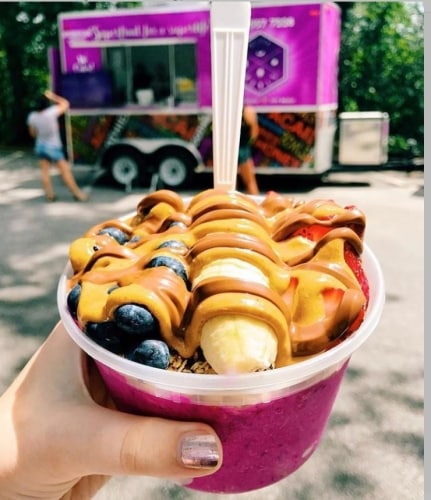 Birmingham has so many great food trucks it's hard to pick a favorite.  Check out all the awesome food trucks serving up delicious dishes in our back yard!
Eugene's Hot Chicken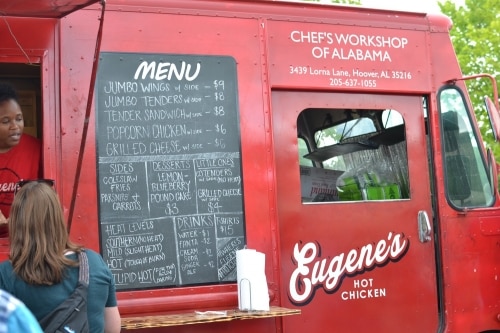 Eugene's Hot Chicken brings the heat to Birmingham with its wings, tenders, and sandwiches. All are offered at a variety of heat levels ranging from southern (no heat) to stupid hot.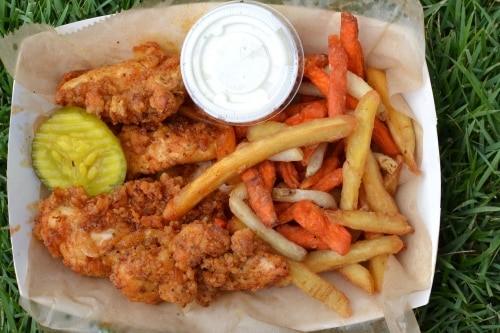 Eugene's Hot Chicken has gained such a reputation in Birmingham that they now also have a brick and mortar restaurant.  Try their jumbo tenders and see what level of heat you can stand today!
Bendy's Cookies & Cream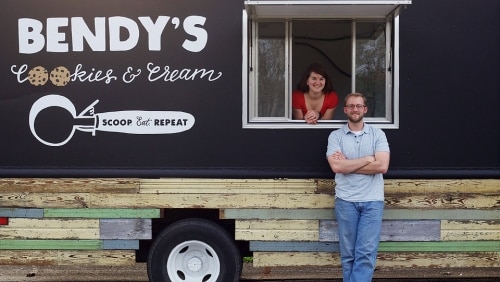 This husband and wife duo serves up the best cookies and cream in the 'ham. Bendy's menu offers cookies and milk, delicious ice creams, ice cream sandwiches, brownie cookies, and even pound cake.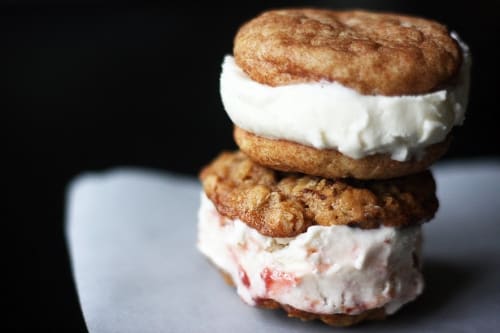 Their homemade cookies range in flavor from pretzel toffee to snickerdoodle to plain ole chocolate chip.  They also have delicious ice creams like strawberry buttermilk, cinnamon vanilla, and cookie butter.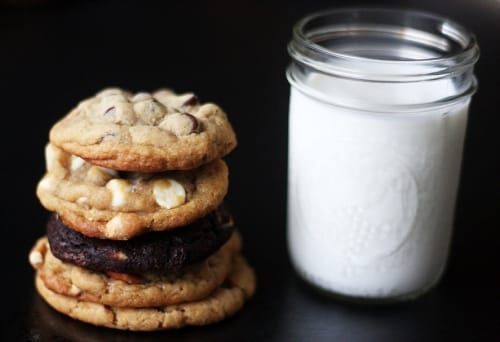 So stop what you're doing, do yourself a favor and go grab a Bendy's cookie and some ice cream.  You know you wanna.
City Bowls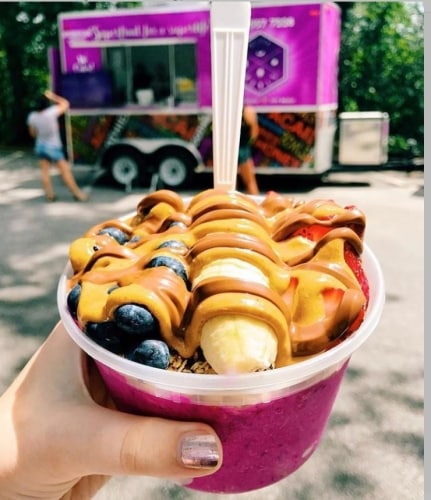 This new food truck came to Bham last spring and offers a healthier outdoor eating option.  City Bowls delicious menu offers acai and pitaya bowls and smoothies.
Acai, a brazilian super fruit, is one of the healthiest berries you can find.  Their bowls have these and other fresh fruits, organic granola, and honey.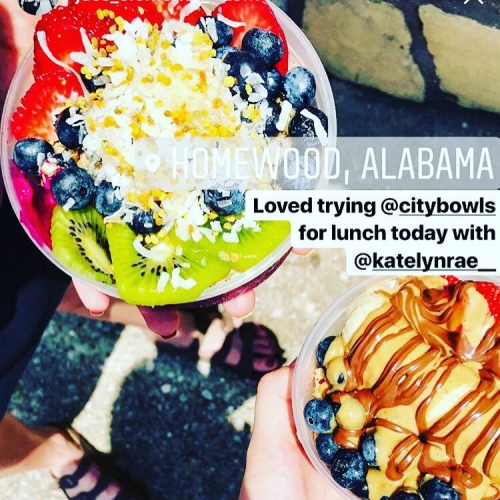 Can you say yum?  Treat yourself to one of these refreshing bowls to beat the heat this summer!
I Love Bacon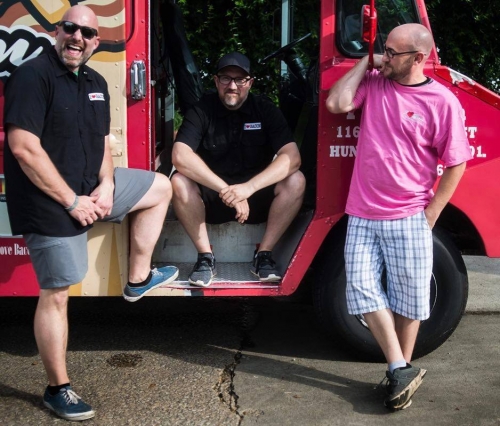 The newest food truck in the 'ham, I Love Bacon offers delicious sandwiches featuring single or double orders of bacon.  Each sandwich on their fun menu is named after a celebrity.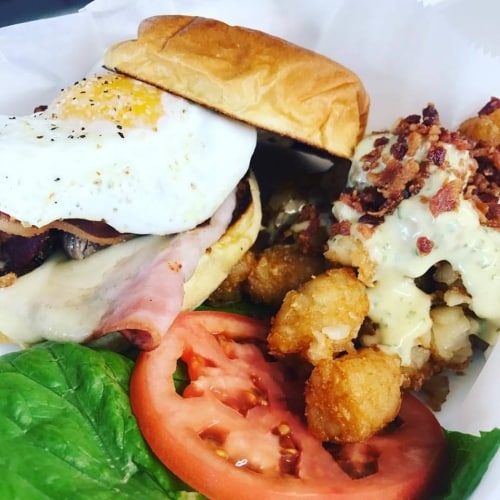 For a healthier option, try the Carrie Underwood wrap which has grilled chicken, bacon, lettuce, ranch and tomato on a spinach tortilla.  Check out their other yummy entrees like their public enemy mac & cheese on their menu!
Big Spoon Creamery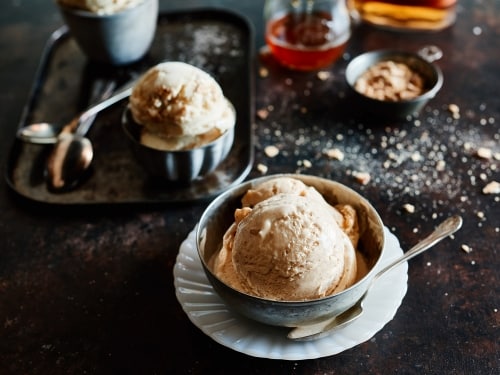 This small batch, artisan ice cream company started in 2014 with two former Bottega chefs and an old school ice cream bike cart.  They soon expanded to a full food truck and now have a beautiful storefront in Avondale.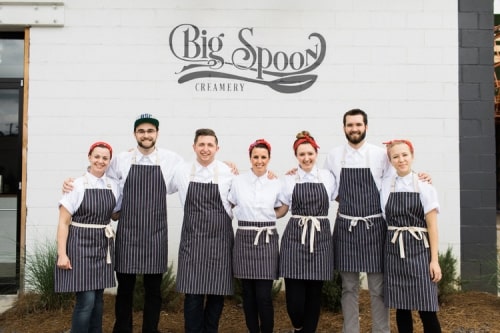 Big Spoon's gourmet ice cream has seasonal, unique flavors but also comes in the form of sammies, shakes, and specialty sundaes.  I highly recommend their brambleberry cobbler, cookies and cream, and summer sangria sorbet ice creams, but it's impossible to go wrong so knock yourself out.
Snapper Grabbers Land & Sea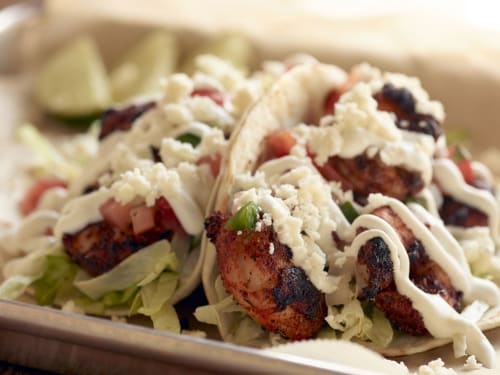 Snapper Grabber's Land & Sea offers Birmingham the freshest seafood available and have now expanded their menu to include meats and wine!
Check out their food truck to get the freshest, most flavorful seafood in Birmingham. Try their baja shrimp tacos, gulf coast blackened shrimp salad, or their butcher burger today.
Melt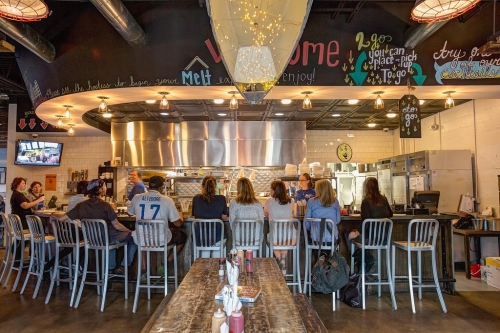 What's not to love about grilled cheese? This eatery's melted cheese sandwiches has lines of Birminghamians waiting wherever their food truck can be found.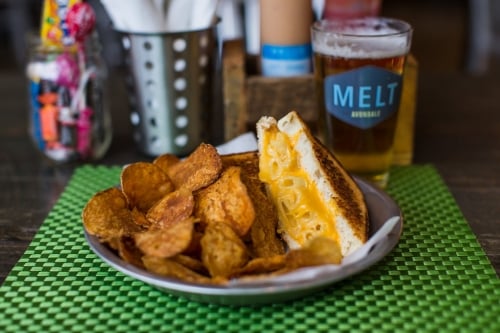 One of my favorite Birmingham restaurants, Melt's menu has something for everyone.  I recommend their Mac Melt with mac & cheese on texas toast, Flyin Hawaiian with smoked ham, monterey jack cheese and pineapple on pretzel bun, or their buffalo chicken sandwich.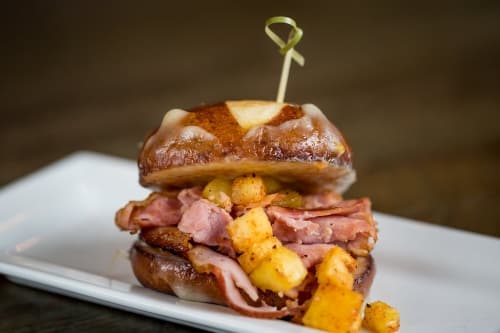 I could go on but honestly, I haven't had something I didn't love at Melt so the choice is yours.  Give the Melt food truck a try and thank Bham Now later!
Heavenly Donut Company
Known for their unique, fresh flavors and amazing Saturday night donut deals, Heavenly has established a serious reputation in Bham for its tasty treats.
The Heavenly truck, affectionately known as the Dough Rider, frequents Pepper place, Grandview, and even UAB.  Follow their truck on social media, or stop by their store to grab a dozen donuts today!
Finding your Favorite Food Trucks is Easier than Ever
Birmingham's first food truck park has now hit downtown and is a great way to gather all your favorite trucks in one place.  Check it out here!
Have another favorite food truck? Let us know!