Nine districts. 35 candidates. Let's find out who's running and why the Birmingham Board of Education election matters, Birmingham.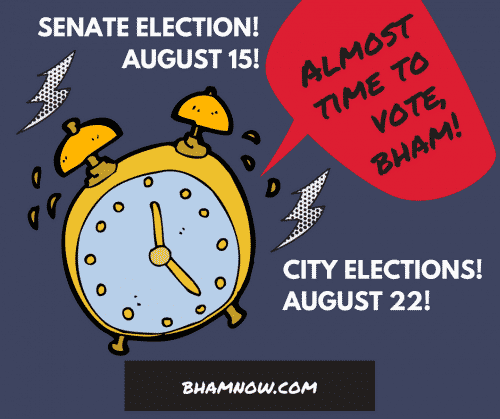 What Does The BOE Do?
The nine members serving on the Birmingham Board of Education make substantial decisions for the Birmingham City School System.
According to the Birmingham City School's website, the board "works with the superintendent to establish a vision for the school system by adopting goals and policies that address student needs, advance student performance and overall operations of the system."
The board also chooses the superintendent, which has caused controversy among parents this year. Other important (and controversial) votes include charter school applications. They file lawsuits, too.
The school board votes wield major influence over budgets, school policies, programs and more, but their priority is to advocate for student needs within the Birmingham City Schools.
So yeah, the Birmingham Board of Education members are a big deal.

All nine district seats are up for grabs. Four incumbents are running and they are: Daagye Hendricks in District 4, Cheri Gardner in District 6, Wardine Alexander in District 7 and Sandra Brown in District 9.
For information on the all other municipal candidates (mayoral and city council), please check out our Voter's Guide.
Incumbents And Candidates
I've included links to the their Facebook pages or websites (if they have one), so that you may learn about their individual platforms. I've also listed the current seat holders. Big shout out to Grassroots Coalition Birmingham for help in verifying candidates.
District 1
Sherman Collins is the incumbent. He is not seeking re-election. He is running for city council.
Keith Rice
District 2
Lyord Watson is the incumbent. He is not seeking re-election.
Brandon McCray
District 3
Brian Giattina is the incumbent. He is not seeking re-election.
Mary Boehm
Larry Contri
District 4
Daagye Hendricks is the incumbent.
Edward Maddox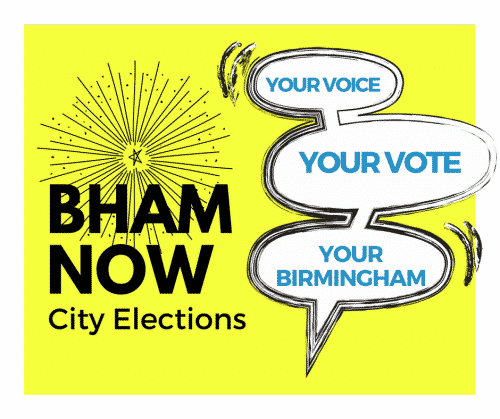 District 5
Randall Woodfin is the incumbent. He is not seeking re-election to the school board, but he is running for mayor.
Buford Burks
Eloise Crenshaw
Aaisha Muhammad
Andrea Mitchell
Angela Scoggins-Watson
District 6
Cheri Gardner is the incumbent.
Ervin Philemon Hill Sr. (His son, E. Philemon Hill, is running for mayor)
District 7
Wardine Alexander is the incumbent.
Patricia McAdory
District 8
April Wlliams is the incumbent. She is not seeking re-election.
Patricia Henderson
Donald Tyrone Silmon
District 9
Sandra Brown is the incumbent.
Lawrence Jackson