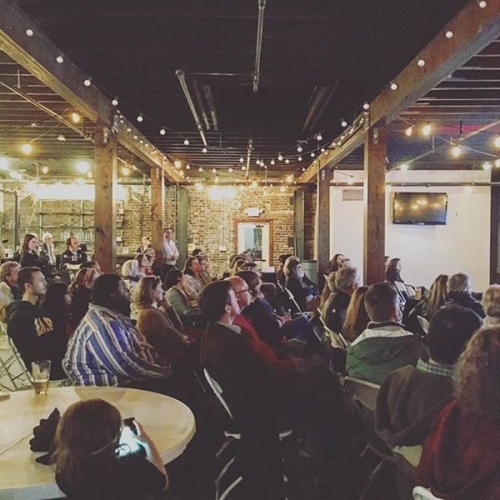 There are just under two weeks until our next BOLD speaker series event on June 29th and here are three reasons you should definitely have FOMO.
1.  It's free!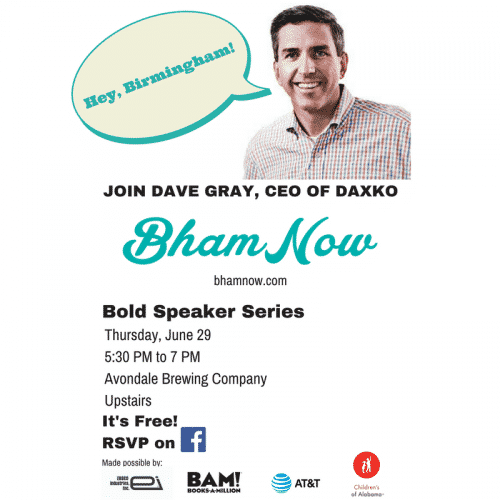 Who doesn't like free things?  Avondale Brewing Co is hosting the party and you don't have to pay a dime (unless you want one of their amazing craft beers).
Dave Gray will be talking about how he turned Daxko into a major success right here in Birmingham.  Cheap yet eventful date night, am I right?
2. We're giving away 2 free tickets to sloss tech 2017!!!
You know those super-popular-really-awesome Youtube videos by that guy Casey Neistat? Well, he's one the headliners for Sloss Tech 2017.   Also, NFL Hall-of-Famer/Entrepreneur Tiki Barber will be joining him.
You might say we're a little pumped for the two lucky winners of these tickets. Could this get any cooler? OH WAIT. Local speakers include Shipt's Bill Smith, Mental Floss's Will Pearson, and KultureCity's Dr. Julian Maha.
Folks, that's a stellar lineup and a $400 experience FOR FREE for two of our lucky audience members.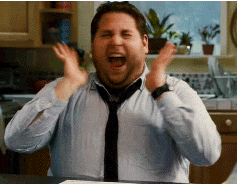 What could possibly stop you from getting a chance to win this experience?  That's right, nothing.
3.  Dave gray is the CEO of a major Birmingham Tech company…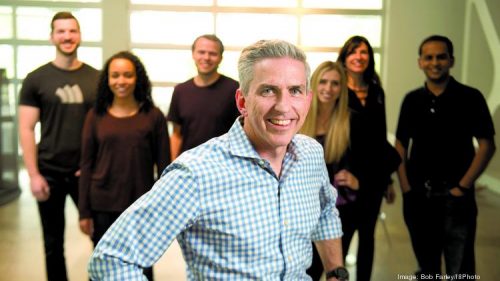 Say it with me: NET-WORK-ING.  Who doesn't want to mix and mingle with leaders from all over Birmingham?
Our BOLD speaker series was designed to gather people to celebrate Birmingham's revitalization and to give you a chance to interact with Bham Now away from your iPhone screen.
We're not just a website.  We're a group of people who care about our city.  So come meet us!
Below is a brief video by TechBirmingham about why we think this city is so stinkin' cool.
RSVP and let us know you're coming on our Facebook event here!
Want to know more about Dave, Daxko, and what to expect?  Look no further.
We can't wait to see you on the 29th!