Sponsored

Alabama's rivers need you to be involved.
Threats to Alabama's Rivers
Below are three images from this past year that best describe the threats Alabama rivers are facing everyday.
The Drought of 2016 – Alabama needs a water management plan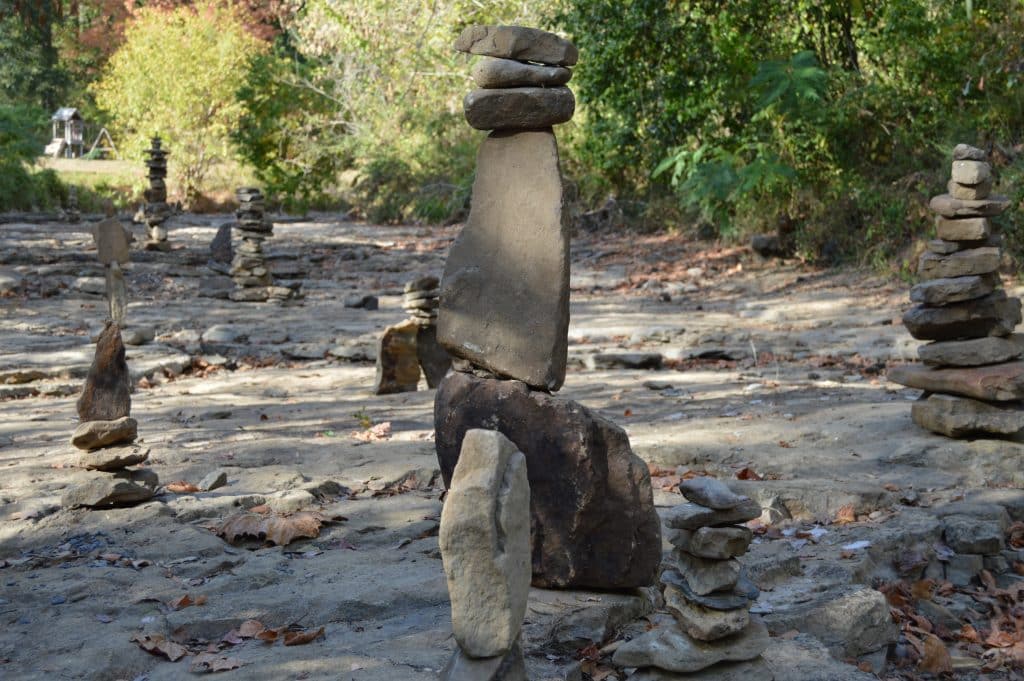 It's still hard to believe.
Last fall, Birmingham did not experience rain for 61 days. The previous rainless streak was 52 days set in 1929. In Tuscaloosa, it did not rain for 71 days snapping the previous record of 37 days set in 1955.
"The great drought of 2016 was a wake up call for many because we saw streams actually going dry and the state was caught flat footed.  The lack of state policy was shocking," stated Mitch Reid, Alabama Rivers Alliance Program Director.
Alabama is one of the few states in the nation that does not have a state water management policy.  As a result, one of the biggest threats to our rivers is when droughts occur.
Reid added. "In the past, Alabama has simply given away our water resources to whomever could get it and now it rewards water users with the biggest pump.  Whether that meant draining our streams or damming our rivers, very little, if any, thought was given to how these uses would impact our state or its aquatic systems.  Going forward, if we want to maintain what's left of Alabama's amazing river systems, we must dedicate ourselves to being better stewards."
Sewage Spills – Alabama's silent crisis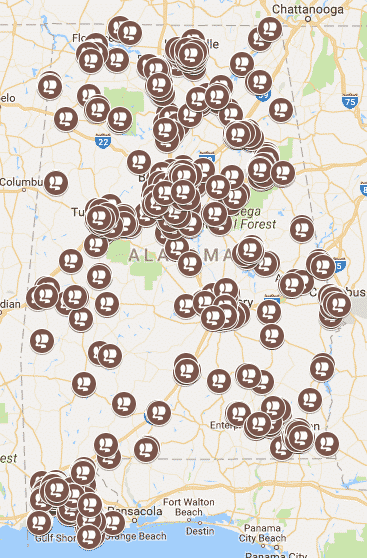 Earlier this year, nine water protection groups released an interactive map showing all of the sewage spills that were reported to the Alabama Department of Environmental Management during the 2016 calendar year. The numbers were staggering.
1271 spills in 2016.
According to the news release issued by the groups, the data underlying the map indicates that between 28.8 million gallons and 46.2 million gallons of sewage overflows were reported in 2016. Bottomline, 1271 sewage spills were known, and that number is believed to be under-reported.
 Notification – we all live downstream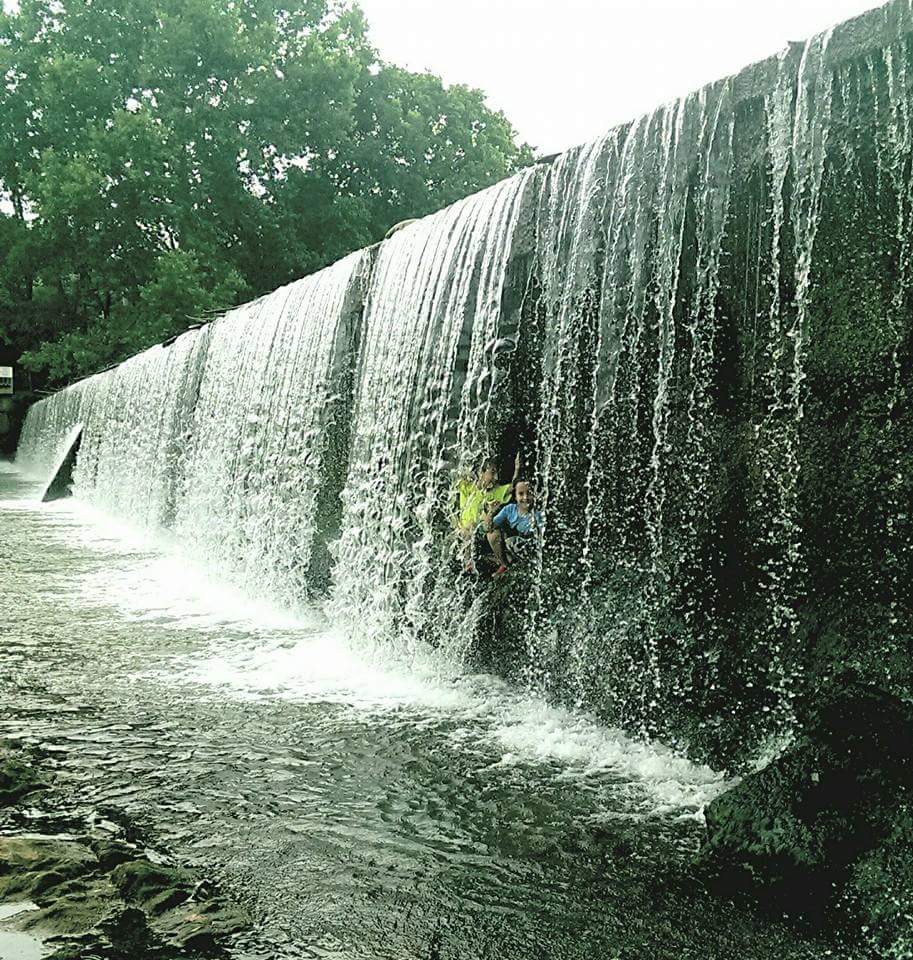 The day this picture was taken last summer in Helena, Alabama, 4000 gallons of sewage had been spilled into the creek upstream from where the boys under the waterfall were swimming.  Virtually nothing was done to notify people about the spill, including the children, because of Alabama's lax notification rules.
Lack of notification has become such a big issue, local water protection groups petitioned the state in early 2017 demanding action.
"Not one person in the great state of Alabama should unknowingly swim or fish in sewage," said Charles Scribner, executive director of Black Warrior Riverkeeper.  "Now that the Alabama Environmental Management Commission has voted to study the issue, Alabama's eight Waterkeeper organizations and the Alabama Rivers Alliance are meeting with them to promote a robust and effective public notification system for sewage spills."
Alabama's river protection movement
If you jumped in a time machine and went back to 1987, you would find that there were no staffed river organizations in the Birmingham area.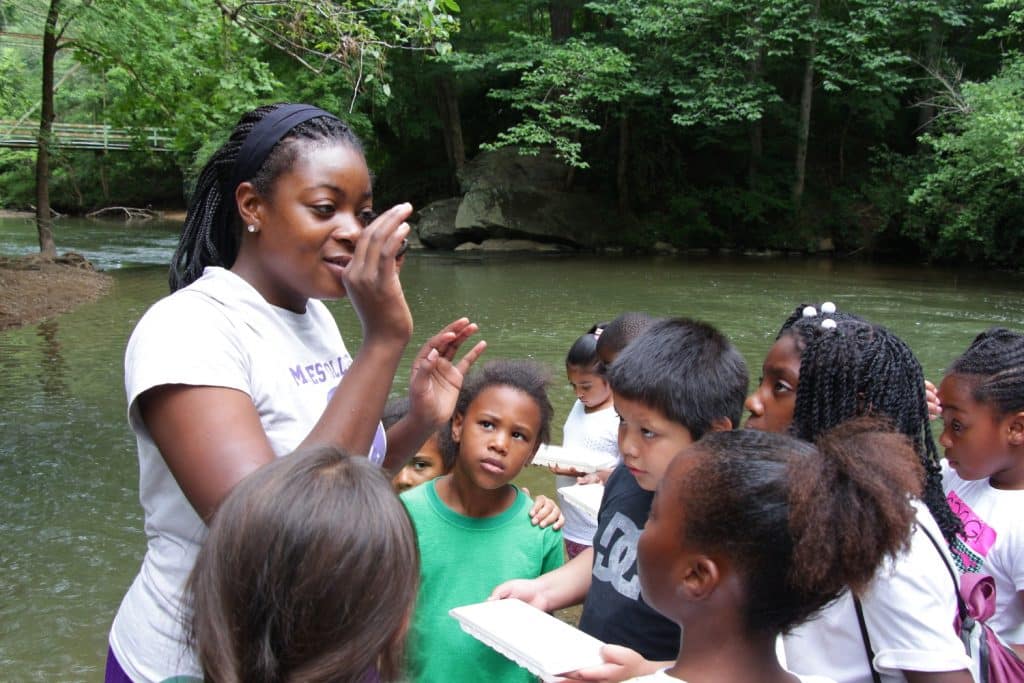 How times have changed.  In 1988, the Cahaba River Society was founded and today, in 2017, Alabama has 8 staffed waterkeeper organizations and dozens of river, lake and coastal protection groups scattered across the state. The Alabama Rivers Alliance's River Rally annually convenes representatives from 30-50 groups.
And these groups are making a difference.  Here are a few success stories.
Alabama Water Watch – testing the waters
Since 1993, Alabama Water Watch (AWW) has received 86,000 water quality data forms from volunteer citizen monitors in all of the major basins in Alabama at over 2,300 cumulative sites.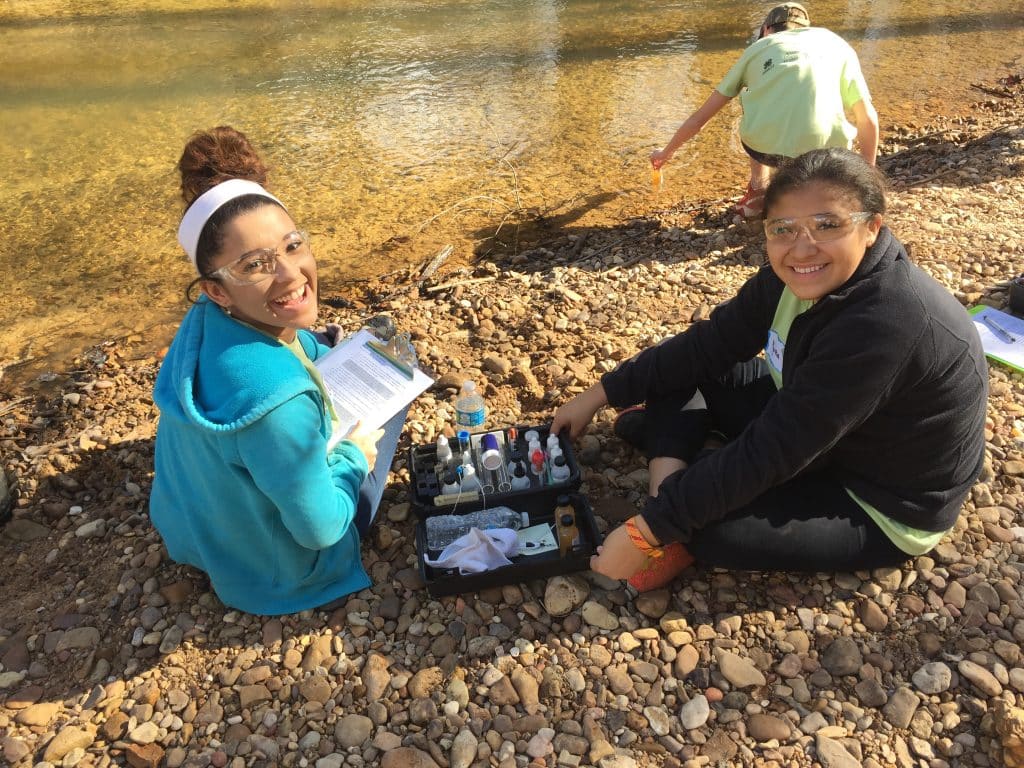 In 2016, sixty-three groups with 313 active monitors collected and submitted water quality data from all 10 major river basins. Every year, new water monitors are trained and certified.
"Through the years, we've discovered that government regulations alone don't necessarily work well when it comes to controlling pollution in stormwater runoff, known as nonpoint source pollution, which is the biggest threat to Alabama's waters," said Eric Reutebuch, director at Alabama Water Watch . "That's what makes the AWW program so unique. We focus on public education and awareness and empowering Alabama citizens to get involved in watershed stewardship to take care of the waterways they live on and recreate in." 
Remarkably, Water Watch volunteers are a very diverse group spanning from high school students to retirees.
Village Creek Society – building community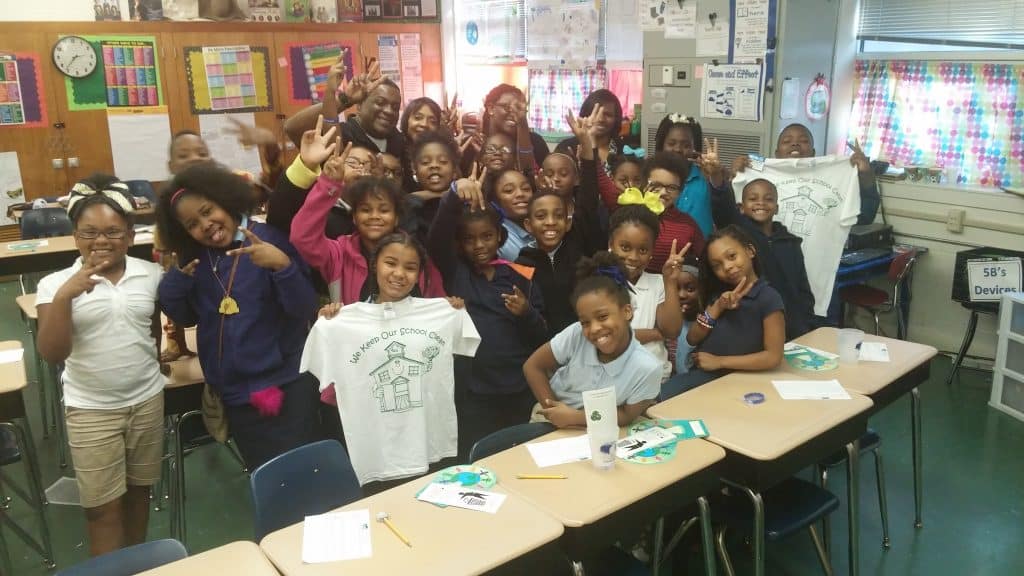 The Village Creek Society has been working since 1996 to protect and improve the entire length of the 44 mile Village Creek. Crossing through the heart of Birmingham, the Society's work benefits over 300,000 people in its watershed.
Their work includes restoring stream banks, holding clean-ups, building walking trails along Village Creek, controlling flooding and protecting the watercress darter, a small fish found nowhere else in the world except within the Village Creek watershed.
"I truly enjoy the opportunity to somehow make positive changes in different communities throughout the Village Creek Watershed. The most important aspect of our society is community service." stated Village Creek's Executive Director Yohance Owens.
Black Warrior Riverkeeper – a watchdog organization
One of eight Riverkeeper organizations, the Black Warrior Riverkeeper (BWRK) is known for leading the movement that prevented Shepherd's Bend Mine from being located a stone's throw away from Birmingham's drinking water intake.
A watchdog organization, BWRK finds major pollution sources, collects water samples for laboratory analysis and then convinces facilities' representatives to fix the problems. They also promote public awareness of pollution threats.
In 2016, 589 volunteers donated a record 9,526 service hours through Black Warrior Riverkeeper projects in 2016. 
Along with fighting pollution, the BWRK has also "discovered" rare critters in the Black Warrior River watershed.

According to Charles Scribner, BWRK's Executive Director: 

"While Black Warrior Riverkeeper has been a high-profile defender of public health, drinking water, and recreational opportunities since its 2001 founding, the organization also works hard to protect wildlife.  In 2015, Black Warrior Riverkeeper helped scientists find the first Hale County specimen of the rare Vernal Crayfish (Procambarus viaeviridis) while assisting with the discovery of numerous rare crayfish."
Coosa Riverkeeper – Right to Know
The Coosa Riverkeeper, through their creative Fish Guide and Swim Guide programs has become the state's leading "Right to Know" river protection group.  Simply put, everyone has a right to know if the fish they catch to feed their family is safe.  Everyone has a right to know that the swimming hole or lake they are swimming in is safe.

The Coosa Riverkeeper recognized this problem when they noticed that there were 34 fish advisories issued by the Public Health Department and hardly any fishermen they surveyed knew about the warnings. The group spent time listening to the people fishing along the shores and swimming off the piers.
Then, they developed the guides. Here is how the program works as described by Coosa Riverkeeper's Executive Director Justinn Overton.
"Coosa Riverkeeper's Swim Guide program works to inform the public about water quality at popular recreation sites on the Coosa River.

You can get water quality alerts directly to your phone by texting SWIMGUIDE to 844-83 or visiting  CoosaRiver.org/SwimGuide. Our Fish Guide program doesn't leave you fishing for answers regarding fish consumption advisories in Alabama. By simply calling 844-219-RISK you can hear advisories on every waterway in Alabama."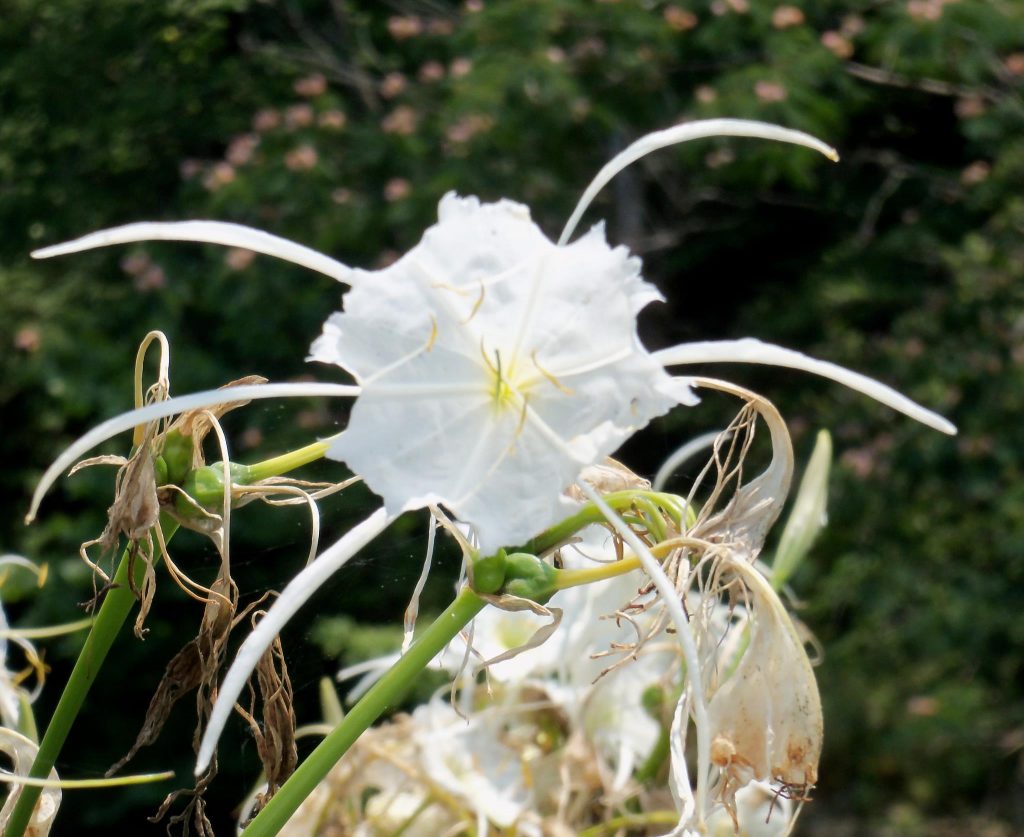 You might expect that our state and local governments would ensure the protection of our rivers and provide assurance of clean water.  Alabama's government agencies just don't have the funds, nor perhaps the will, to provide these services broadly to citizens and waterways.  The water protection groups mentioned above provide their services through donations, grants and volunteers.
How to get Involved
Nature writer Gary Snyder put it this way …. "Find your place on the planet. Dig in, and take responsibility from there."
In Birmingham and throughout Alabama, we are blessed with abundant waterways.  But they need our help.  Fortunately, we have plenty of river protection organizations where you can "dig in" and begin doing your part advocating for and protecting Alabama's rivers. Below are links to groups in the Birmingham metro area.
If you are outside the Birmingham area, contact the Alabama Rivers Alliance Coordinator Martha Hunter at 205-322-6395 and she will connect you.
Alabama Rivers Alliance, Alabama Water Watch, Black Warrior Riverkeeper, Cahaba River Society, Cahaba Riverkeeper, Coosa Riverkeeper, Friends of Big Canoe Creek, Friends of Shades Creek, Friends of Turkey Creek, Freshwater Land Trust, Friends of Locust Fork, Nature Conservancy in Alabama,  Village Creek Society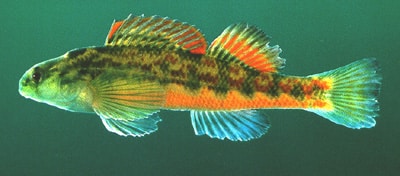 Get involved today.  Alabama's rivers need you!
~Earlier this month, Bham Now launched a three-part series of stories on Alabama's rivers. We examined in the first edition how Alabama transformed many of our rivers into reservoirs, engulfing canyons, waterfalls, lilies and memories in the process. The second edition, we delved into why many scientists call Alabama's riverine system "America's Amazon".  In this, our third installment, we explore threats to our rivers, profile organizations that are successfully working together to protect Alabama's rivers and provide you, our readers ways you can get involved.